Back in the good old days of when I was having my babies (as in the long, long time of 9 and 4 years ago), all of the marketing schemes and ploys were directed at just the women and designer diaper bags were number one on the list as the "MUST HAVE ITEM FOR THE NEW MOM".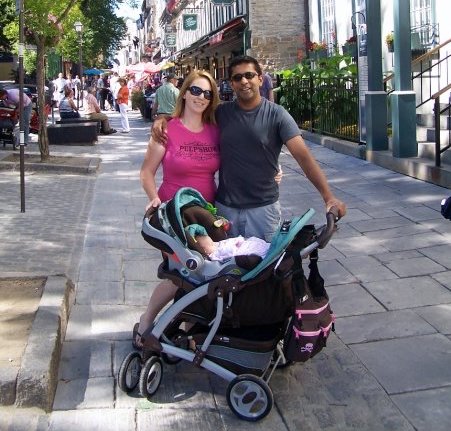 I had this really awesome brown diaper bag with pink trim and pink skull and crossbones sketched on the front pockets that my girlfriends had gifted to me at our baby shower. I was so in love with it – It had three front pockets perfect for stashing extra bottles with formula or milk (or a beer) and a spacious inside that could hold an iPad, 8 diapers, wipes, change of clothing for baby, extra shirt for me, vaseline, moisturizer, hand sanitizer, a folding change pad, toys and a couple wooden books. In fact, I think I could still find a use for it as a laptop bag or overnight bag for one of the kids.
It looked cute on me or hanging off the stroller for sure, but that diaper bag slung over the shoulder of my baby daddy?
Kind of ridiculous.
I guess the thought had never crossed our minds to actually go out and buy one specifically for him. I mean, the selection out there was all pink, pastel, flowery or just plain old geared towards the woman. I guess a quasi laptop bag might have worked? It wouldn't not have been ideal though.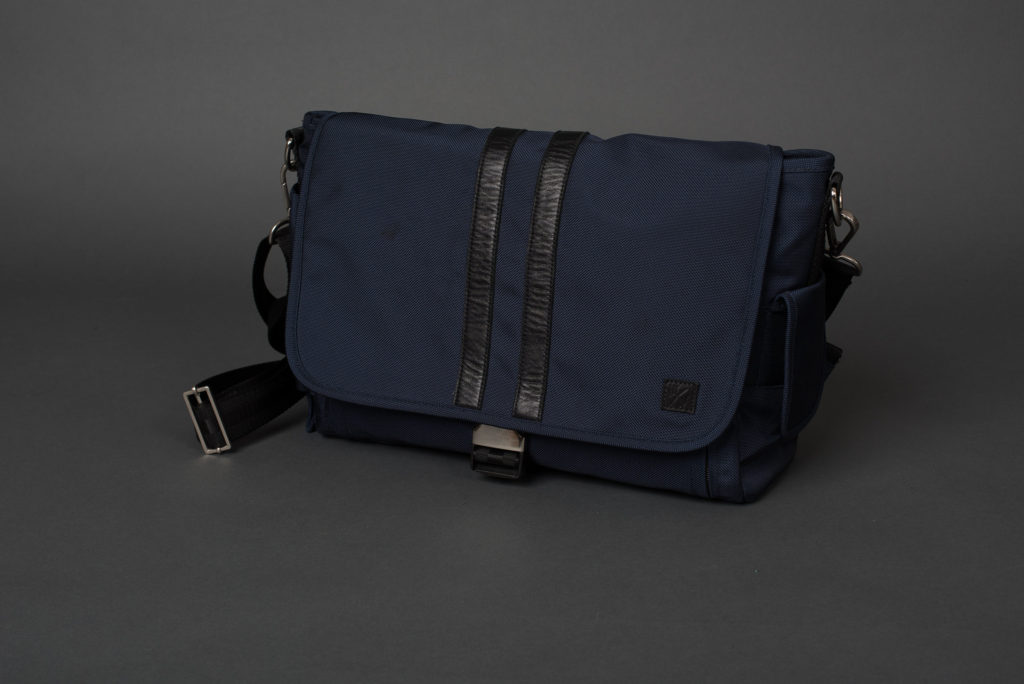 Thankfully, someone stepped up to the plate and has designed the best new diaper bag for Dads. The Ellison Diaper Bag by E.C. Knox is fashionable, designed by a hip New York male and grows from a diaper bag to a messenger bag once those diapers, board books, blankies and sippy cups are no longer required. It's a super evolved bag that literally meets the demands of parents EVERYWHERE.
Check this out:
For Baby      
Removable, washable, liquid-resistant liner featuring E.C. Knox signature paisley
Zip-out changing flap – includes removable changing pad
A removable liner that can be washed, replaced even removed so the bag grows with dad (or mom) as a stylish messenger bag devoid of baby reminders.
Quick-access to wipes from side of bag (magnetized shut to keep wipes moist)
Integrated fold-out changing pad
Four pockets for diapers, creams and changes of clothes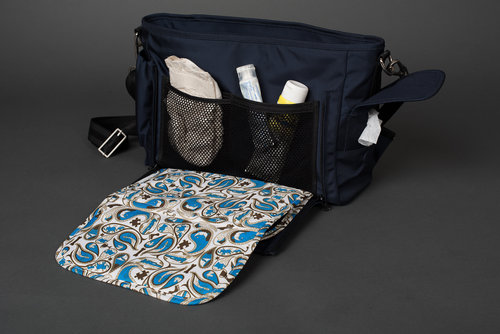 For Daddy
Bag grows into professional messenger bag…much more smoothly than baby grows into professional drama queen
Two more pockets to hold a bunch of things you'll forget you even packed
Padded computer sleeve
Three more pocket slips to hold wallets, sunglasses or pens
Inner carabiner holds keys and your collection of fuzzy key chains
Includes a flashlight for particularly desperate midnight searches for that one special pacifier the little screamer demands