When my daughter was born, I was the ripe, middle age of 30. It seems like an unusual age in the urban centres to have your first child nowadays. The girls I knew from high school had already long been married and they had already given birth to one, two or three children at that point. The new friends I had made in my life after college and starting my work life were all a bit older, very driven in their career focus like I was and single, some ghosted or we grew apart and catch up still occasionally. So I was an island. Or on an island. Alone in a sense, I wasn't married yet to my daughter's father and my family lived "back home", a couple hours away.
I went to early learning years centres and joined a new moms group through the local hospital, but I didn't quite mesh with the other women. I feel like at the time, I wasn't fully ready to embrace the new Mom identify. I mean, I was and I wasn't. I still wanted to be Kathryn, a kick-ass TV editor, rockstar party person and yet I became known as "Maeve's Mom", no one addressed me by my real name anymore or even knew anything about me other than I had a daughter born in July and we had the funky stroller car seat travel system and that broke me emotionally. It was odd that no one wanted to know what non-baby and child care rearing books I was reading or what my favourite TV shows were or even that I had a black belt in karate, I wasn't ready for a different identity. These other women seemed fully entrenched into motherhood and the idea of having coffee without the babies wasn't high of their priority list. So I went home, I went online and started to make some new acquaintances.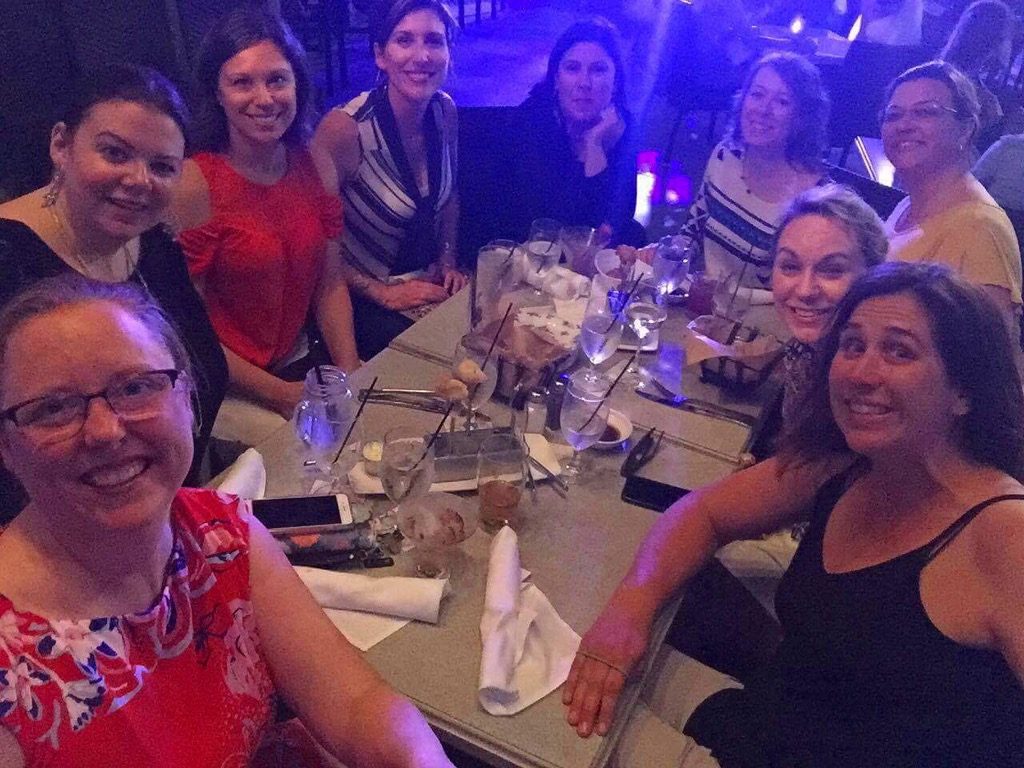 It took awhile to navigate this new social media world, there were already cliques on Twitter (from Day 1 it seems!) and meet up groups were hit or miss, but eventually, I found women a lot like me. Career-oriented women who were awesomely devoted mothers who had lives, outside interests and similar struggles. While I still juggle a lot of balls and sometimes wear a few different hats and I have not yet mastered what my role is social media is, one thing is certain, I think I have found my tribe. My Mom Tribe, my circle of women who don't judge me, who support me, who think I'm kind of cool, even when my husband does not. Women who lift me up when I am down, whether they realize it or not. Meeting most of them for the first time in person at Mom 2.0 was pretty nerve-wracking. I walked into the Ritz after leaving an awesome media trip at Walt Disney World Resort kind of vulnerable – what if I was found out to be a total dork?
I'm delighted to say that I gained a few new friends and really connected with the ones I had already made. I feel lifted up, invigorated like I belong and that I have cheerleaders behind me. It's awesome.