Hi there – whether you found me via Mom Bloggers Tribe or somewhere else online, I'm glad you're here! This page will be continually updated to reflect questions I have received or new tips I want to pas on.
You're here for the reason of improving your videos for your brand and I'm happy to help. If you are just starting out, you're likely on a strict budget. Even if you're moderately along in terms of your skill sets, you don't need to spend a lot of money on gear for a professional looking product. Here are a list of products that I recommend to improve your digital image without breaking the bank.
There are some affiliate links to products on Amazon below. There is no extra charge for you to make purchases through these links. If you choose to buy, I make a small commission.
Selfie ring light – perfect for attaching to your mobile phone, instantly improves the lighting for your video. Small and light, it goes in your purse or diaper bag with ease. I own this model shown here.
2. Large ring light with diffuser – this light is so very valuable, worth it's weight in gold. Extremely cost effective and good for rooms with low natural light, super easy to set up and figure out. I bought and use this set shown here: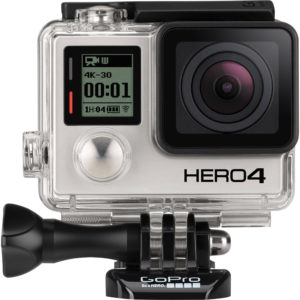 3. GoPro camera – to me, this is an essential piece of gear to any adventure seeker, travel blogger, hiker, diver, etc… So versatile and durable. Only things not good for is recording audio. I do not like the audio quality of GoPro cameras at all. In terms of being able to take this underwater or up ion the sky, you simply cannot beat a GoPro.
4. Lavalier microphone for smartphones and tablets – again, this is essential. If the audience cannot here you, they are likely to tune out and that's not what you want! Most lav mics come with a short cord, you can get an extender! No need to spend a lot of money on a wireless set with you can turn a short cord into a long one. Also – with an adapter, this will work with a DSLR camera too! I have owned a few lav mics, some I have tossed away due to poor quality, but I really like this Rode smart lav.
5. I get asked a lot about drones. Before I suggest a model to buy, I will always recommend taking a course that specifically teaches you how to use a drone and what the regulations are in your area before you buy one, take it out to the country somewhere, let it fly and either:
a – crash it
b – break the law
There are a ton of drones on the market and even my sister got sucked into buying a "cheap" one. If you insist on buying a cheap drone, it's buyer beware. Check the ratings and reviews, see what other users have to say about it and think about how you want to use the drone. I personally do not own a drone, since it is such an expensive investment, I choose wisely the times I want to utilize it and I hire a drone operator with a really good quality drone. Yes, it costs money to do this, but this is one instances where I leave the job to someone who specializes in this. If you are serious about drone usage and really want to get into it (make it your niche), the DJI Mavic Pro Drone is one that friends of mine are using.
6. DSLR camera and kit – I will admit, it's hard for me to recommend a certain kit. I have been in love with Nikon camera for many years, but I recently tried out a client's Canon and it was hard to put down. If you are looking for a great starter kit to get comfortable, I will suggest the same kit that I tried a couple years back – It's a Nikon camera body with three different lenses. Lenses make your image, not necessarily the camera! I need to stress that to you – it's the lens and the eye that will give you the absolute best image.
My document on all tips and tricks to producing video can be found here:
Thanks again for stopping by! If you have any questions at all, please let me know!