Road Trip Itinerary – July 2017 trip
Now that it is over and we are long home and sadly adjusting to work and summer camp again, I can share what our final road trip itinerary was! I have a thing about not sharing the exact moment where I am – you will often find there is an Instagram lag or a day or two or even a week!
On July 17, we left our home in Toronto and made our way to Tobermory, Ontario. We were off to a slow start, we slept in, had things to do in the morning and when we finally got on the road, we had to come back to the house because I didn't like the shoes I was wearing to drive… and then because we had forgotten our daughter's running shoes!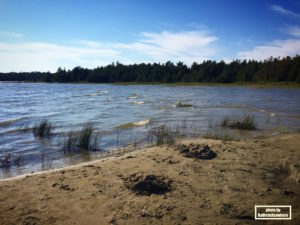 In Tobermory, we checked into the Cedar Vista Motel for two nights. It's just south of the town and a short walk – the couple who run it are so lovely. The walk, however, is on the side of the road – no sidewalk. I'm not overly comfortable doing that with my kids, but price-wise, it was right for this trip. We had a room with a small kitchenette and there are BBQ's outback for guests to use – since we are on a budget, this cut our dining bill by preparing our breakfast and dinner at the hotel. I'm going to do a separate post about what to see and do in Tobermory – it was my first time there and I'm surprised it took me 38 years to make it! I love it. It feels like the Maritimes in Ontario. For my family, two nights was not enough time. We could have spent a week here.
On Wednesday, July 19th, we took the MS Chi Cheemaun ferry from Tobermory to South Baymouth, Manitoulin Island. This is the kind of ferry that you drive your vehicle right on. The kids had never experienced a boat ride like this before. I was happily surprised by the onboard amenities and lounging space! I totally recommend this experience, but please note where you parked – silly us who just knew we were on level 1, BUT DIDN'T KNOW WHAT SIDE!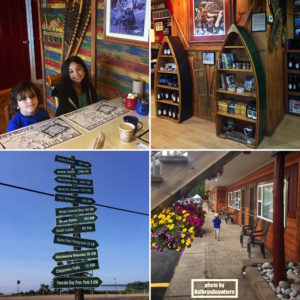 Sadly, we literally drove off the ferry in South Baymouth and did not spend time on Manitoulin Island. We had a long driving day straight north on Highway 6 up to the TransCanada Highway and then headed west! Then north! And we made it just in time to The Voyageur's Cookhouse and Lodge in Batchawana Bay.
The Voyageur's Cookhouse and Lodge is another place I wish I had more time at – we stayed one night and I think we could have easily stayed for 3. It's literally in the middle of nowhere by my standards (about 45 minutes north of Sault Ste. Marie) and it is a real treasure! Great restaurant, fantastic accommodations, lovely beach across the highway, friendly staff, LCBO in the gift shop – kind of can't go wrong here! Lots of great scenery and shorelines to explore around the area and it gives me a reason to go back.
From here, we continued north on Thursday to Wawa by way of stopping to hike and visit the beach in Lake Superior Provincial Park. Lake Superior Provincial Park also deserves a dedicated post to itself – this is a really exciting place to explore – lots of hiking trails and a couple of AMAZING beaches with warm water. Wawa I don't think I will return too… No offence to the people of Wawa, those we interacted with were lovely, it's just that Wawa doesn't look very appealing to me. The motel was adequate.
We left Wawa and headed south – back through Lake Superior Provincial Park. Yep, we stopped and hiked again. Put our feet in the water, again. YASSSSSSS!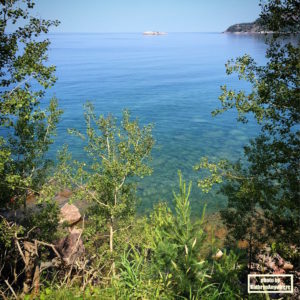 And then, on Friday we did the longest driving day of our trip – all the way to Sudbury! Mileage wise, the day we took the ferry to South Baymouth should be the longest day, but since 2 hours were spent on the ferry, we are not counting that. We arranged our accommodations all along the way, I booked motels and I think by nature of the fact that they were "motels", I assumed they wouldn't be very nice so I booked a hotel in Sudbury. Not just any hotel – the Marriott. Across the street from The Keg Steakhouse. Yes, I did!
Unfortunately, when we all woke up on Saturday, the desire to get home outweighed the desire to check out Sudbury's tourist attractions. So back to Toronto. Home. Our own beds, no more packing and unpacking the cooler everyday and lugging it from the trunk to the motel. And back to my washer and dryer! Our clothes smelled like a mixture of sunscreen, mosquito repellent, sweat and dirt. Just as we should in summer.