Let's connect to further discuss my television career, my travels, adventures, blogging, media coverage or why my hair is pink one month and not the next. I can help you with original editorial and photographic placement in local media outlets. If you can't cross that frozen waterfall and need someone who can for content creation, let's have a conversation.
I'm happy to thoroughly explore your destination and create a professionally written, SEO optimized article, complete with social media coverage for a long term advertising solution. Reviews of apparel, gear and equipment are also my bag. I'm also able to pitch stories and videos to a variety of different print and digital media outlets. Feel free to email me via my contact page!

NORFOLK COUNTY TOURISM TRAVEL WRITER OF THE YEAR 2019!
I'm pleased to announce that I earned the Norfolk County Travel Writer of the Year award on February 7th, 2019 for my coverage of Long Point Eco-Adventures and family-friendly activities in the area. What can I do for you and your area?
While I am a Mom, my writing career does not center around my children. Here are recent adventure travel articles and musings on my blog:
High Heels, Harvest Moon, Rimrock and A Monster Truck – My Montana Moment
Ride The Bine – Safe Wine and Beer Tours in Ontario
Cool Things To Do In Riga, Latvia
How To Experience a Traditional Latvia Sauna: Salt Crystals, Bush Beatings and Jumping Naked In A Cold Pond
Niagara Wine Country – How To Spend A Couple of Days in New York State
Some of my most recent family travel campaigns can be found here:
How To Vacation With Kids in the 1000 Islands
Sudbury Rocks For Families In Winter
Presquile Provincial Park, Falling For the Minka Tent
Why Viamede Resort Is Great For Multigenerational Travel
Ultimate Luxury Family Glamping at Long Point Eco Adventures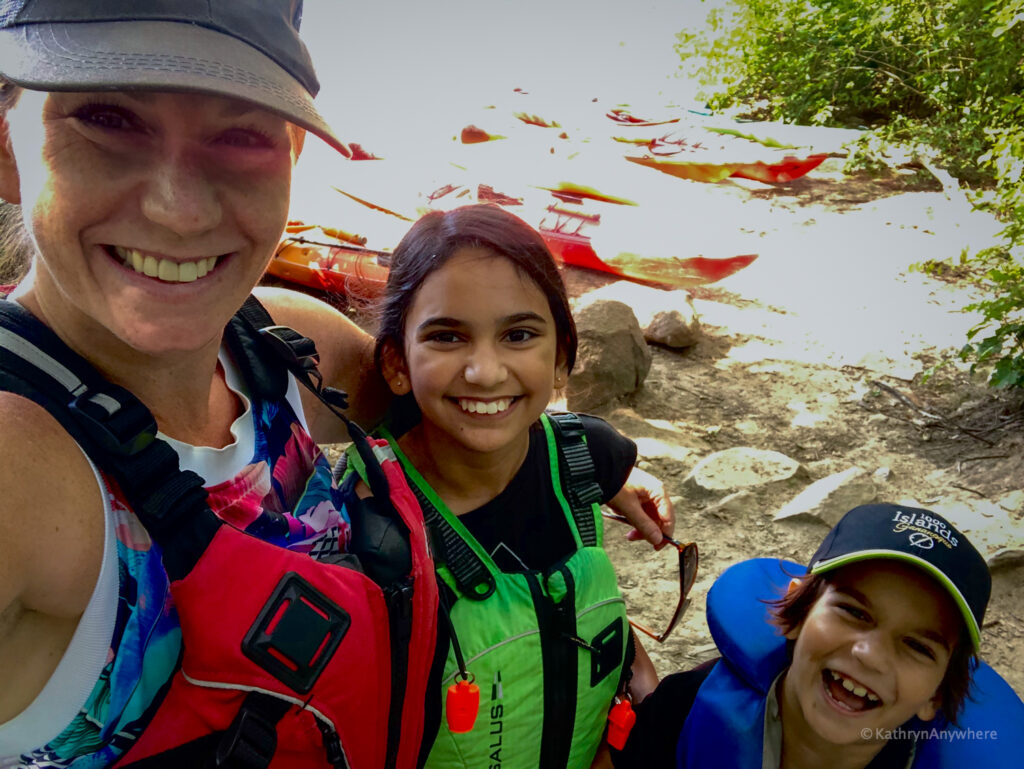 Guest Posts
To those looking to write a Guest Post or place your copy on my website – I kindly thank you for your interest, but at this time I am not looking for additional writers and I do not host advertisements for free.
Video
A common question I have received: "Why doesn't your YouTube channel reflect your video accomplishments?"
Working in video is my preferred realm, I am an expert at doing this. Due to the vast majority of my work being high-end broadcast, there is a copyright issue when I upload a documentary or episode of reality television to my channel. I get flagged as the content is owned or licensed by the network or distributor. I am happy to point you to a secure link where you can view some of my long-form work.
I shoot, direct, vblog, edit, colour correct, and teach it. I have my own Nikon DSLR, lighting kit and 2 Go Pro cameras, a couple of iPhones, and a mobile edit suite that I travel with. I also have two edit suites in my home fully equipped with Avid, FCP and Premiere. Additional gear can be rented, please enquire.
Consulting and Speaking:
As one of the founders of the Toronto Bloggers Collective, I have amassed an immense understanding of how the "influencer" system works, how to select the right candidates for your campaign and how to correctly track your return on investment. I can show you how to place your money into the right ads on social media sites and what to pay your content creators based on their levels of engagement across their brand and page views.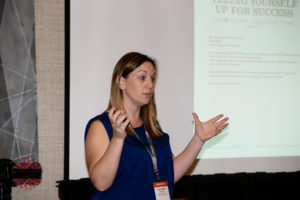 In the television world, I am an experienced presenter, conversationalist, mentor, and workflow consultant. From my immense wealth of wide-ranging production experience, I can provide practical and useful hands-on tips, tricks and secrets of the trade for video production on a small budget and scale social media videos, live social media videos right up to large scale productions with budgets to match.
Why speak with someone who *might* know what they are doing when you can get the highly sought-after professional who actually knows what they are doing and does it all the time?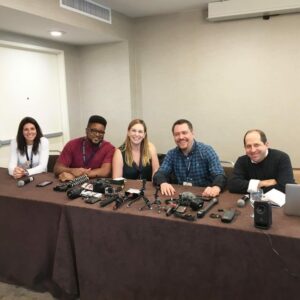 Workshops and panel conversations can be tailored for the audience's skill, interest and practical level, as seen at Blissdom Social Media Conference in Canada and Dad 2.0 in the United States (moderated by renowned character actor, Jason Kravits).  Multiple day intensive sessions on production and post-production also available.
If you'd like to discuss ways we can work together please feel free to email me through my contact page or fill out the form below and I will be in touch soon!
Total transparent disclosure: I don't eat sushi or develop food recipes. I won't host your sponsored article with do-follow links, don't even ask if you can't offer me $35 to do so.
[contact-form-7 id="1158″ title="General Contact Form"]
Please note that any endorsement given on this blog is mine and my family's personal viewpoint and does not reflect the thoughts, opinions or policies of any other corporation.