As someone who is privileged enough to have been able to visit the Walt Disney World Resort about 20 times in my life, I am the go-to person in my social circles to talk about upcoming vacations to Orlando and the theme park area. When I discuss going to Walt Disney World with other parents and neighbours, one of the biggest rumours is that it is "cheaper" to stay at an off-site hotel than a Disney-owned property.

Here's why you should stay at an on-site Walt Disney World Resort Hotel:
People will argue with me about this, but I stand by it – renting a villa or house "offsite" is not cheaper.

For example, my Dad rented a 5-bedroom vacation home for two weeks in February 2010. He was very proud that it only cost him $2,300 USD for the accommodations. He thought he was saving so much money by putting all 9 (my mom, my dad, my sister, her husband and 2 young children, me, my husband and our daughter) in there.
However, my Dad forgot about the cost of renting a vehicle, actually two cars for us all. Also not factored in was food for meals, household supplies (laundry detergent, dish soap, toilet paper), gas, parking ($12/day at Disney parks at the time of writing) and convenience. We found that we quickly went through a couple of tanks of gas driving in and out of Disney and to the outlet malls during a week's stay. The time spent going back and forth was a huge waste and hassle. These vacation homes may advertise close to Disney gates, but that doesn't mean close to a Disney park.
Additionally, going through the parking lot alone to find our vehicle took eons as there are thousands of cars in that same parking lot. And then… we got in line behind cars to exit. It seemed everyone wanted to leave at the same time. Our babies were cranky and naps had to be missed because we would have to drive a distance back to the house. It made for a lot of running around and incidental costs, which added up quickly – costs that would not have been incurred if we were a quick monorail ride away or a walk through the International Gateway.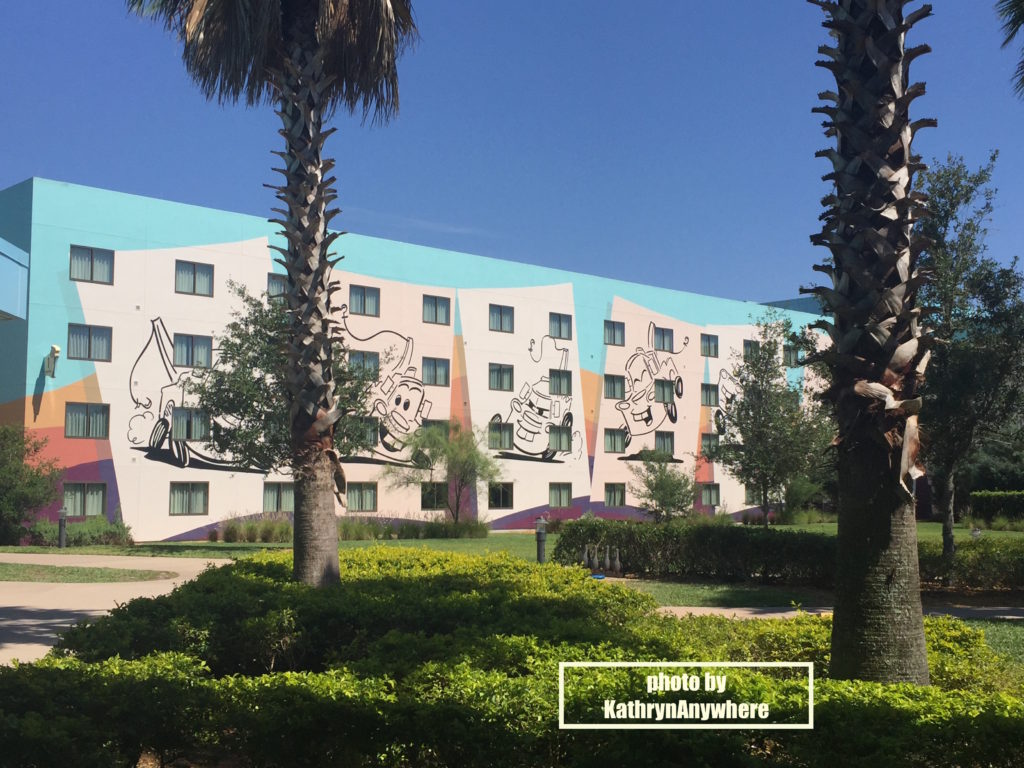 Incidental Costs of Not Staying At A Disney Owned Hotel
I'm going to level with you – having breakfast with my brother-in-law in his underwear is more like a comic than a vacation. Also, hearing my Dad snore at night down the hall, and my mother nagging me about folding laundry, cooking my own meals, and cleaning up after myself is not a vacation in my humble opinion! My fiancée and I ended up checking into Disney's Animal Kingdom Lodge for three nights to escape.
And if you want to eat like this – you need a Walt Disney World Resort Chef to prepare it for you.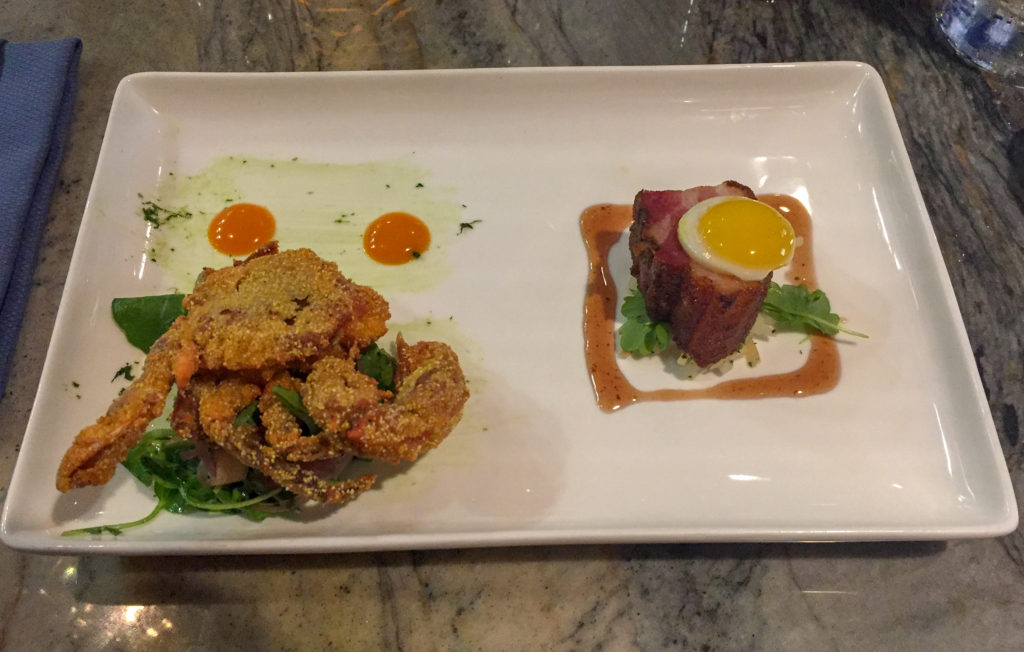 Don't Stay Off-Site
Never would I recommend staying "offsite" – non-Disney-owned hotel/vacation villas/homes to anyone, ever. I fail to see the "savings". When doing so, you do not get to use Disney's Magical Express (complimentary airport to resort transfers), you do not get full use of Disney's transportation throughout the 47 square mile complex, you do not get to utilize Extra Magic Hours, you CANNOT have the dining plan (which saves you up to 30% on the cost of food) and you cannot have any purchases delivered to your resort. You would also miss out on the Magic and the high level of service that a Disney Resort has to offer.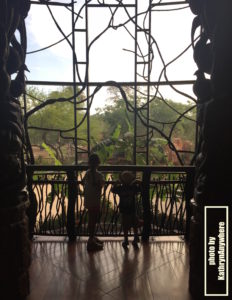 Staying at one of the 28 owned and operated Disney Resorts means being surrounded by Magic twenty-four hours a day and also being close enough to return to your hotel for a snack, nap or dip in the pool. There are Resorts that suit all budgets. It's your vacation and only you know what will work best for your family, but be sure you are making an educated decision.
For a Disney trip, do it right by staying on-site. It's the only way to do it.
Disclaimer: I was hosted by Walt Disney World Resort for a media trip on May 7-9th, 2017. These pictures and opinions are mine.