On February 28, 2011 I got to dine with a real life Disney Imagineer at the Hollywood Brown Derby in Disney's Hollywood Studios – Wyatt Winter. Dining With A Disney Imagineer is a separate, special event you can reserve through Disney Dining for two locations at the Walt Disney World Resort.
Why Choose Dining with a Disney Imagineer?
It was no secret to anyone who knew me back in my 20's and early 30's, what a fan I was of the whole concept of Imagineering. And I was kind of a Disneyphile. That's a person truly obsessed with Disney. It's true, I have always loved vacationing at the Walt Disney World Resort and I was and still am into the creation of water parks and thinking up the ultimate escapisms.
The Hollywood Brown Derby restaurant is open for lunch and dinner in Disney's Hollywood Studios theme park. It's an upscale atmosphere that harkens back to the Golden Age of Hollywood. True story – The Hollywood Brown Derby restaurant at Walt Disney World Resort is an authentic replica of the famous Brown Derby – the Hollywood landmark and hangout for Tinseltown's biggest and brightest personalities.
Dine with an Imagineer offers engaging conversation with a Disney Imagineer, a 4-course meal and a special souvenir with a large group of people. The meal is pricey – it was $60.99 USD + tax and gratuity at the time of my experience. I believe the cost of this experience is now $89.00 per adult plus tax and gratuity. Our souvenir was an autographed plate which I indeed put up on display in my office at the time.
Should I Bring My Children To This Event?
Right on the website when you make your reservation, it specifically says "This experience is designed for Guests ages 14 and older and may not appeal to younger children." Bold as I was I thought – hey man, no way. I'm on a family vacation, my toddler is coming too.
I'm not the only person who thought that way and as cute as I thought I was bringing her along with my fiance and I, there was probably only one other person in the group who thought she was cute, the others found her to be an annoyance. Likewise, there were 3 adolescents across the table from me dragged along by their father. The daughter paid no attention whatsoever and was drawing her name loves Justin Bieber in hearts the whole times and sighing how bored she was. The 2 boys indulged their father for about an hour, then started to get VERY restless.
Folks, unless your child has engineering in on their minds and project management and can discuss it for hours on end, DO NOT BRING YOUR ADOLESCENTS, CHILDREN OR TODDLERS TO THIS DINING EVENT. This is a three hour meal and even the most well behaved 10 year old will act out at some point.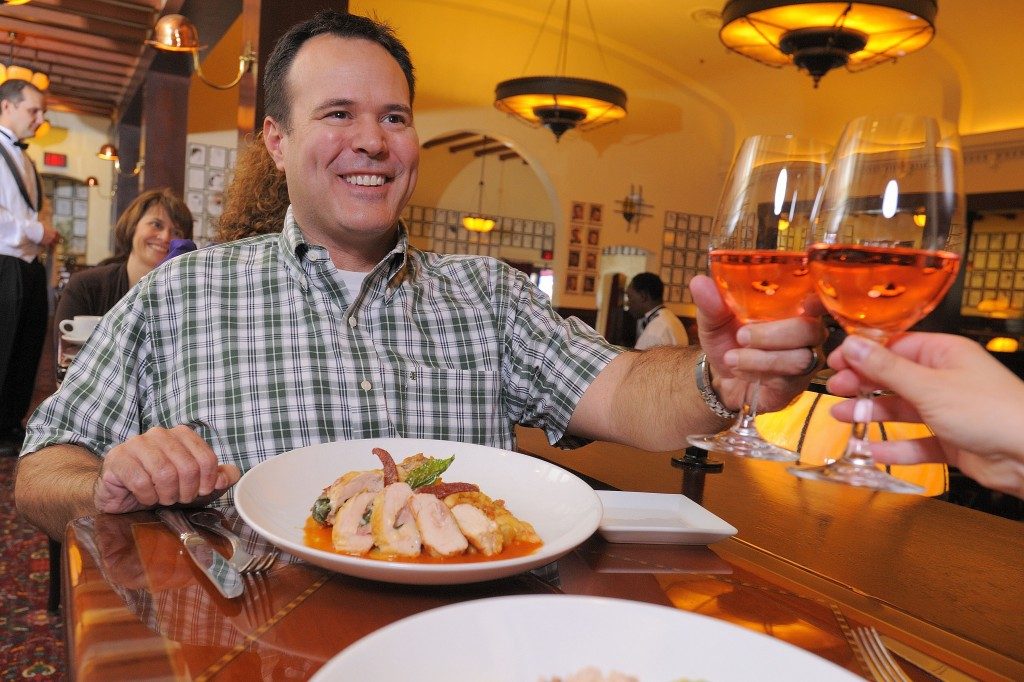 What Is On The Menu?
Believe it or not, there was once a time where I did not document everything I did with pictures. I do not possess a picture of my meal, I have instead substituted with a stock picture from Disney's media site below.
As far as restaurants go, the menu does change frequently. For our meal, we were served our choice of:
Soup – Asparagus Soup with Blue Lump Crab Crostini and a drizzle of Sherry Gastrique
Salad – Individual Classic Cobb Salad with Finely Chopped Greens, Turkey Breast, Bacon, Egg, Tomatoes, Crumbled Bleu Cheese, Avocado and Cobb Salad Dressing
Entrées
Choice of one:
Char-grilled Filet of Beef with Herb-roasted Fingerling Potatoes, Cremini Mushrooms, Cippolini Onions, and Cabernet Wine Syrup
or
Noodle Bowl with a Grilled Breast of Chicken, Soy Beans, Sugar Snap Peas, Bok Choy, and Shiitake Mushrooms in a Red Curry Broth
or
Spice-rubbed Black Grouper with Sautéed Haricots Verts and Sunchokes,
Rainbow Carrot Slaw, and Citrus Butter
Desserts
Choice of one:
Grapefruit Cake – Light Layers of Yellow Cake with
fresh Grapefruit Cream Cheese Icing
or
Double Vanilla Bean Crème Brûlée with
Dark Chocolate dipped Biscotti
Coffee, Tea, and Non-alcoholic Beverage
The food in bolded letters is what I ate and loved.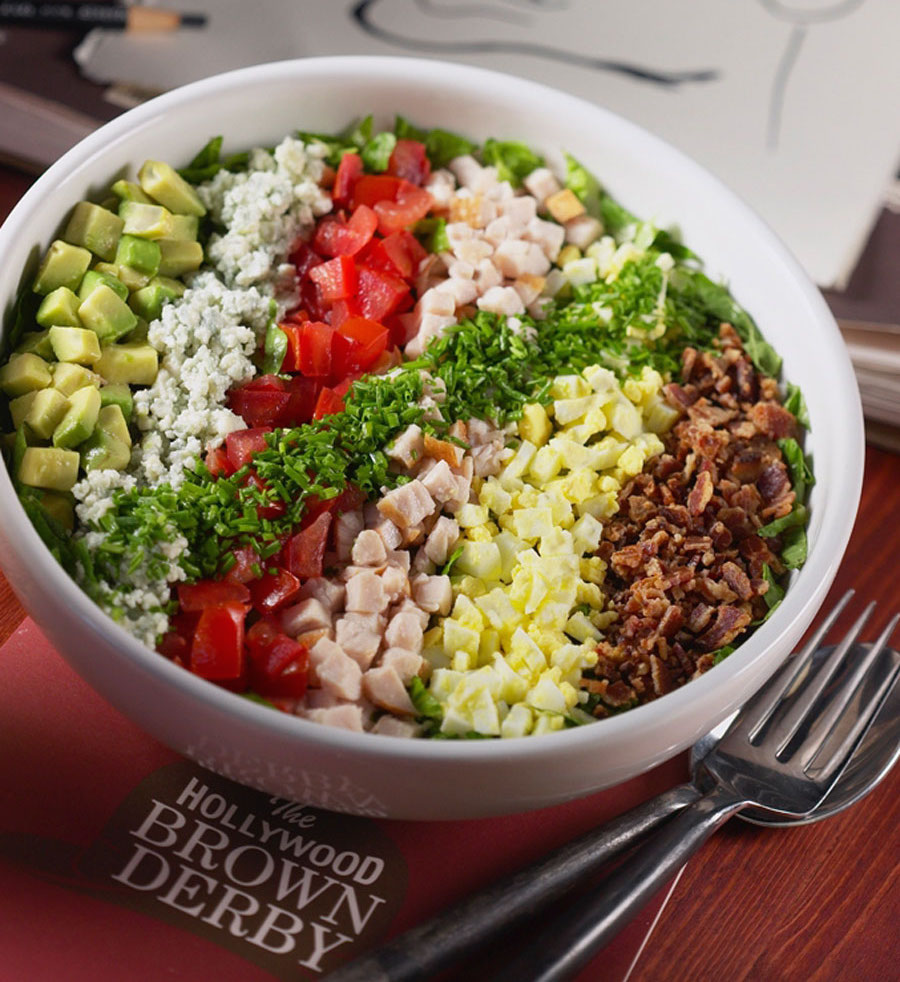 Tell Us About Wyatt!
Okay, onto the exciting part – meeting and chatting with Wyatt Winter. At the time of our experience, Wyatt was an Associate Project Manager with Walt Disney Imagineering based in Florida. His responsibilities include coordinating, planning and overseeing the day to day aspects and execution of various projects across the Walt Disney World Resort. So while Wyatt surely has some creative bones in his body – he presented as a businessman first and foremost. I do not want to burst the bubble of those thinking you're going to sit with an animator or set designer. It could happen as there are a few who rotate the dining gig.
Wyatt's Walt Disney Imagineering projects include Spaceship Earth, National Treasures at the American Adventure, Tomb Warriors in Epcot, the AFI Showcase in Disney's Hollywood Studios and the Epcot 25th Anniversary Gallery. At the time of our experience, he was working on the newly announced Disney Children's Hospital at Florida Hospital.
Wyatt got into Imagineering by starting out in the parks as a cast member. Yep – his first job was sending guests into the wilderness on Big Thunder Mountain Railroad in Magic Kingdom and later was a skipper on the Jungle Cruise at Disneyland Park while in university. So he already had an in with the folks there!
There were obviously some things that Wyatt couldn't talk about or give much details about – upcoming secret projects for instance. He was happy to talk about the Fantasyland expansion. If my memory serves correctly, it was about to start at that time. Disclaimer – he was not a project manager on the Fantasyland expansion at that moment. He was keen to speak about his completed projects.
Hey Disney! I Want To Be An Imagineer!
I was extraordinarily interested in the process of becoming an Imagineer. As a permanent daydreamer, I have developed my own alternative universe on many occasions. That makes me practically qualified, right? For now, I'm just going to keep dreaming and one day apply for jobs at pop up on Disney Careers. If you manifest it, it can happen.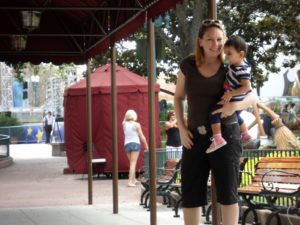 Want to know where we stayed on that trip? Check out my post on Disney's All Star Movies Resort here!
*** DISCLAIMER – I booked my Walt Disney World Resort Vacation through Fairytale Dreams and Destinations. This post is not sponsored by them or by Disney. I received no compensation for my expressed opinions***
This post was originally written for an old blog on March 5, 2011. It has been updated to reflect new costs and information on February 25, 2019.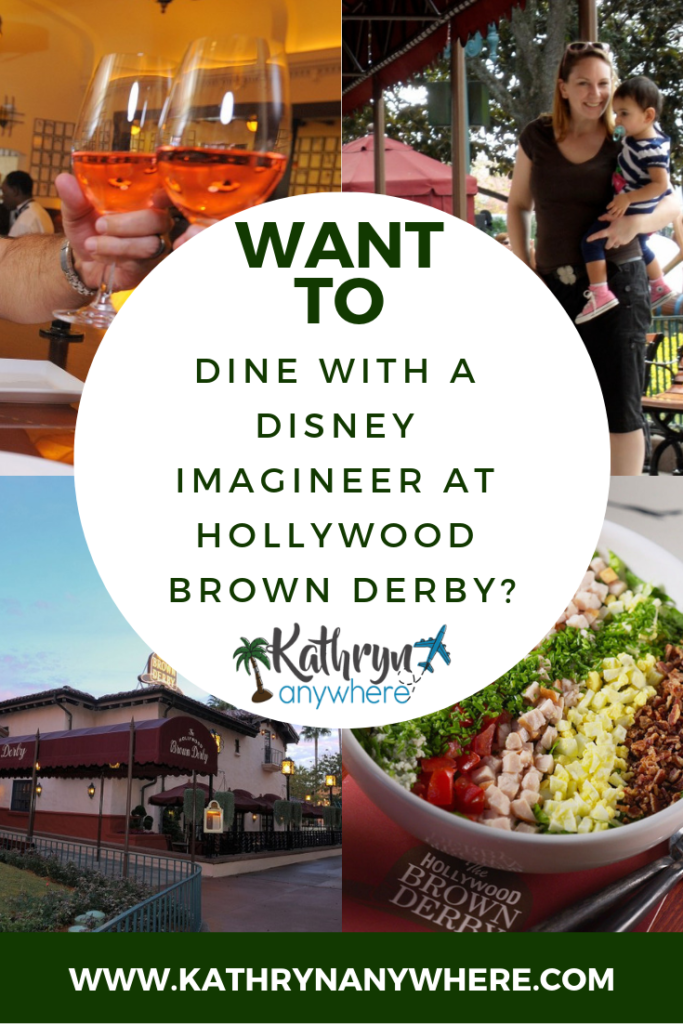 KathrynAnywhere is a participant in the Amazon Services LLC Associates Program, an affiliate advertising program designed to provide a means for sites to earn advertising fees by advertising and linking to amazon.com, amazon.co.uk, amazon.ca. Amazon and the Amazon logo are trademarks of Amazon.com, Inc. or its affiliates.