Snowshoeing is one of those Canadian winter past times that we all, as Canadians need to experience. Why? Because it snows in this country for at least 3 months of the year in southern Ontario. Longer periods of time in other parts of the country and it's no fun to be inside all winter. We all need fresh air! Where better than a winter wonderland in February like MacGregor Point Provincial Park to snowshoe at?
Here are 20 Photos To Inspire You to Snowshoe at MacGregor Point Provincial Park With Your Kids This Winter: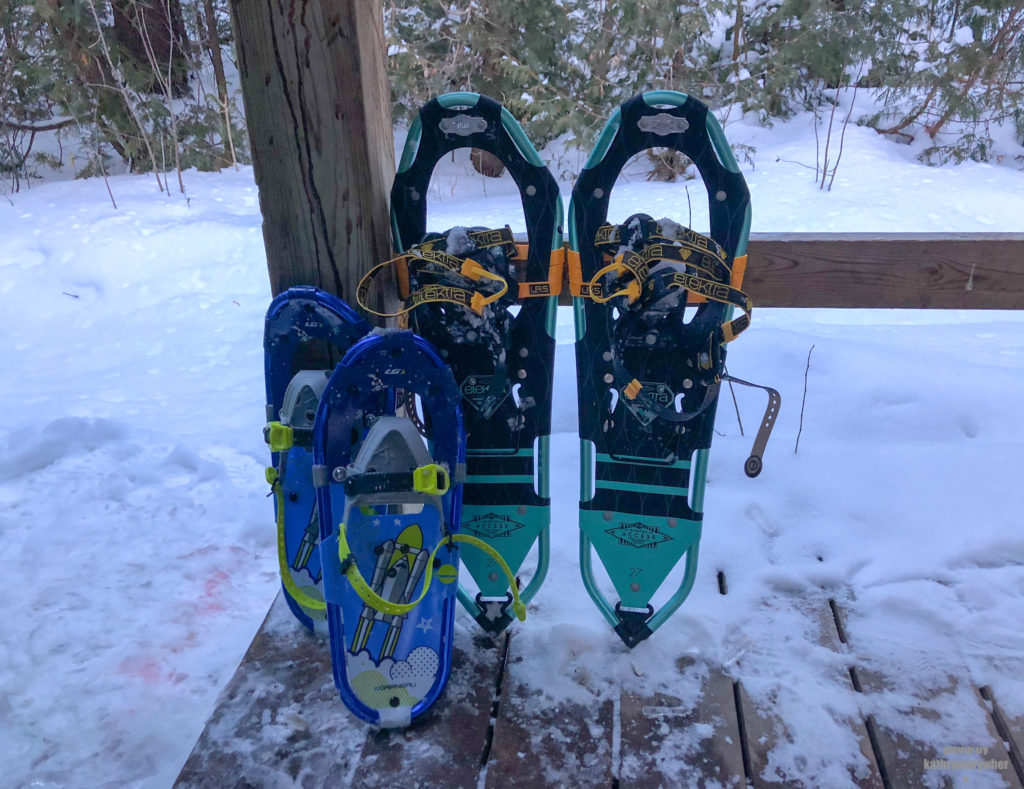 MacGregor Point Provincial Park is located on the eastern shores of Lake Huron in Western Ontario. The closest towns are Port Elgin to the north and Kincardine to the south. The drive from Toronto was approximately 3.5 hours including a quick stop for fuel and food.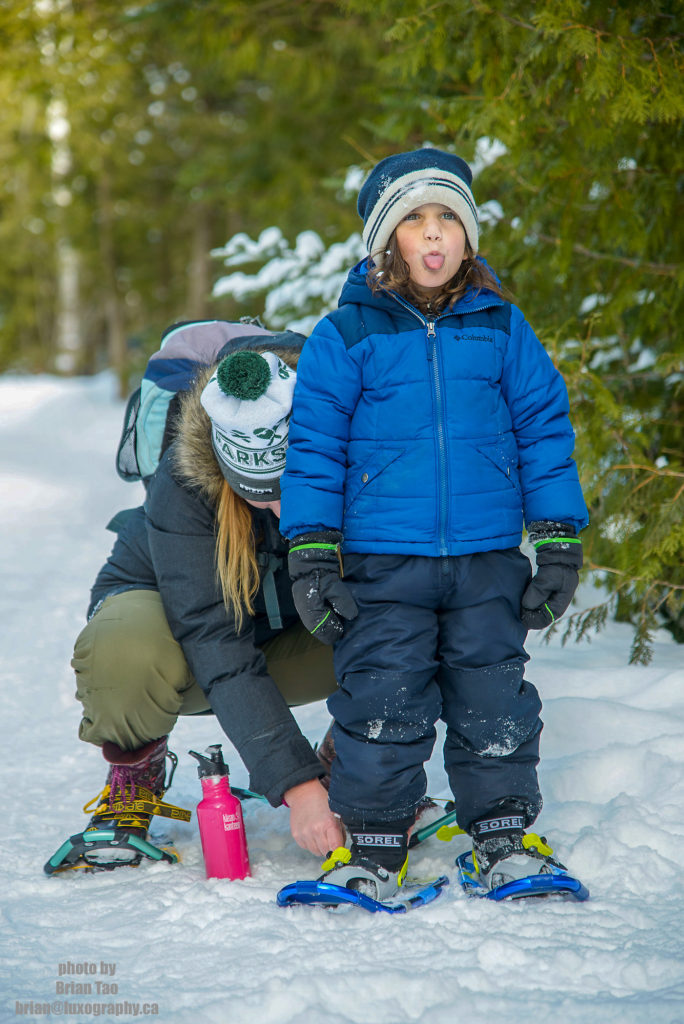 Snowshoeing is essentially hiking in deep snow. If you can walk, you can snowshoe. Snowshoeing is a great cardio workout that helps you burn more calories than walking.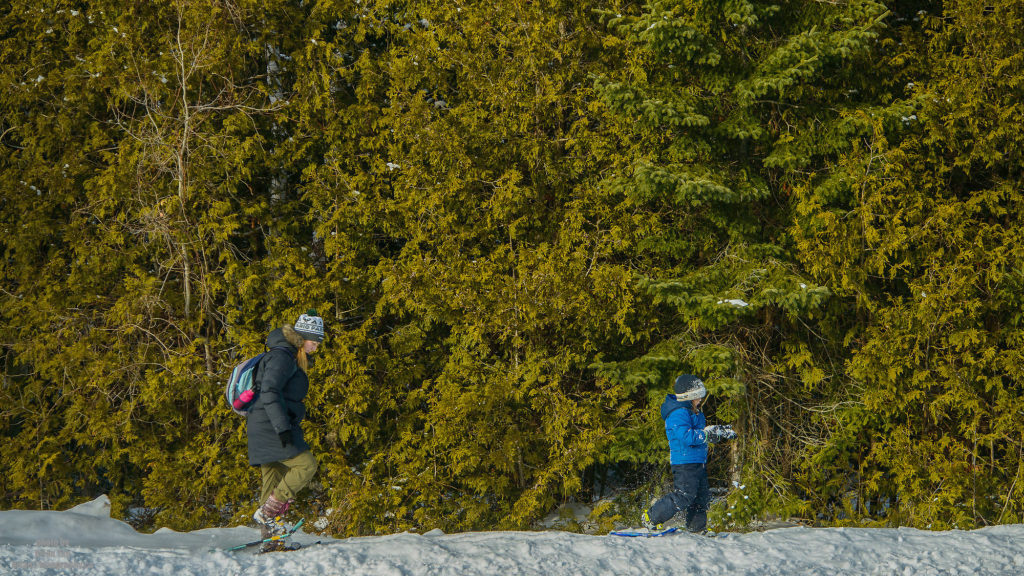 I remember being on snowshoes as a child in Waupoos in Prince Edward County. Good memories of my time with the Girl Guides and Pathfinder units I was a part of. As with all of my fun childhood memories, I do my best to introduce my own children to the activity as well.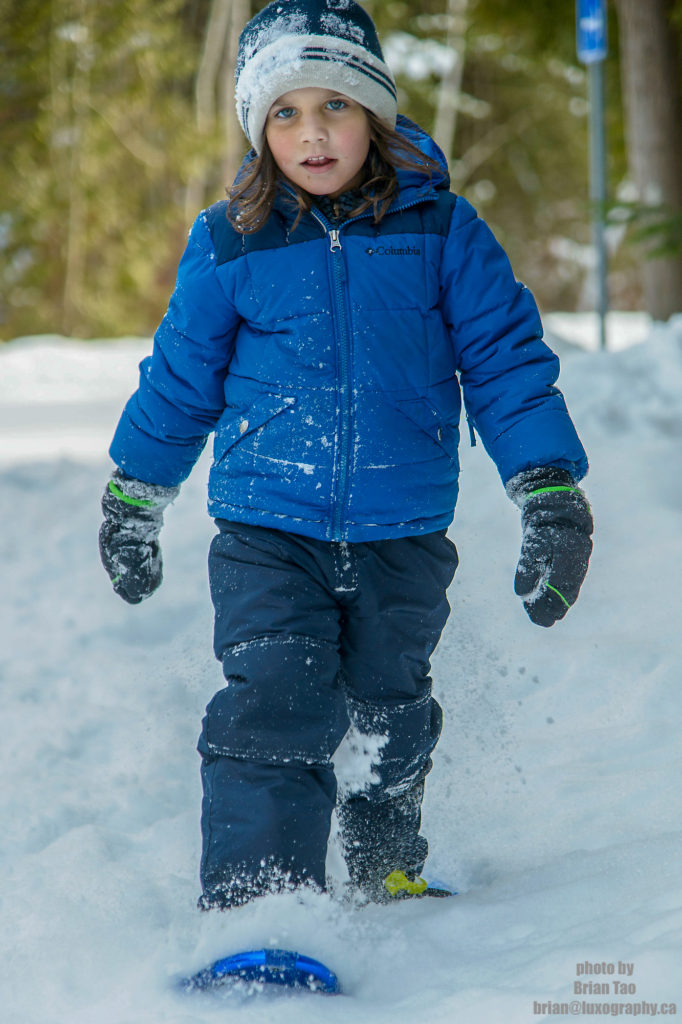 It might have been my little man's first-time winter camping and being on his snowshoes, but he took it on like an old pro.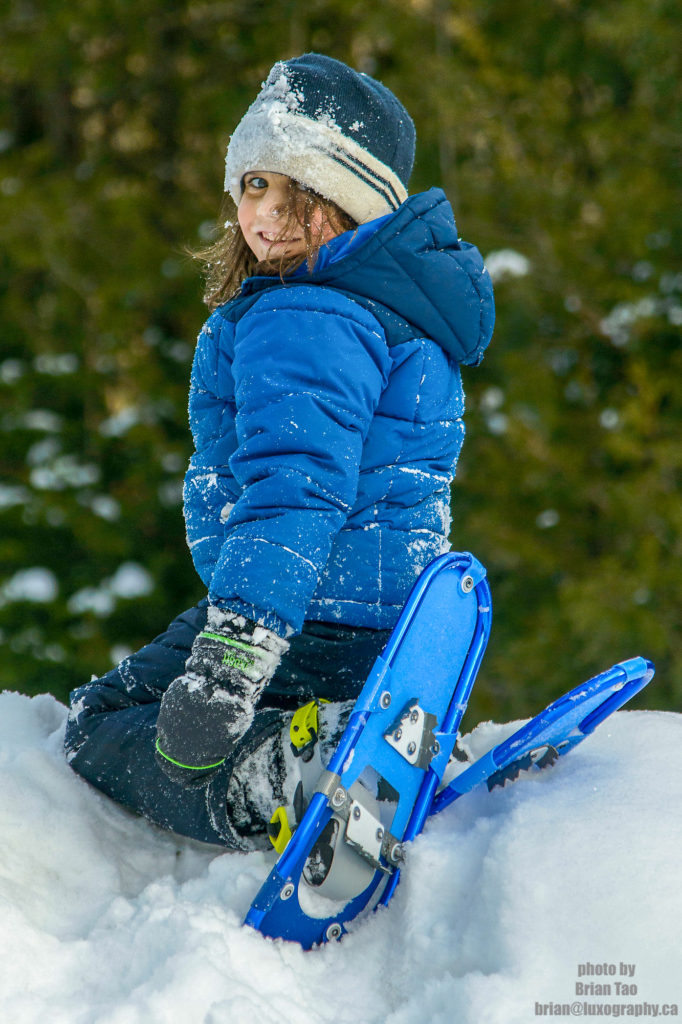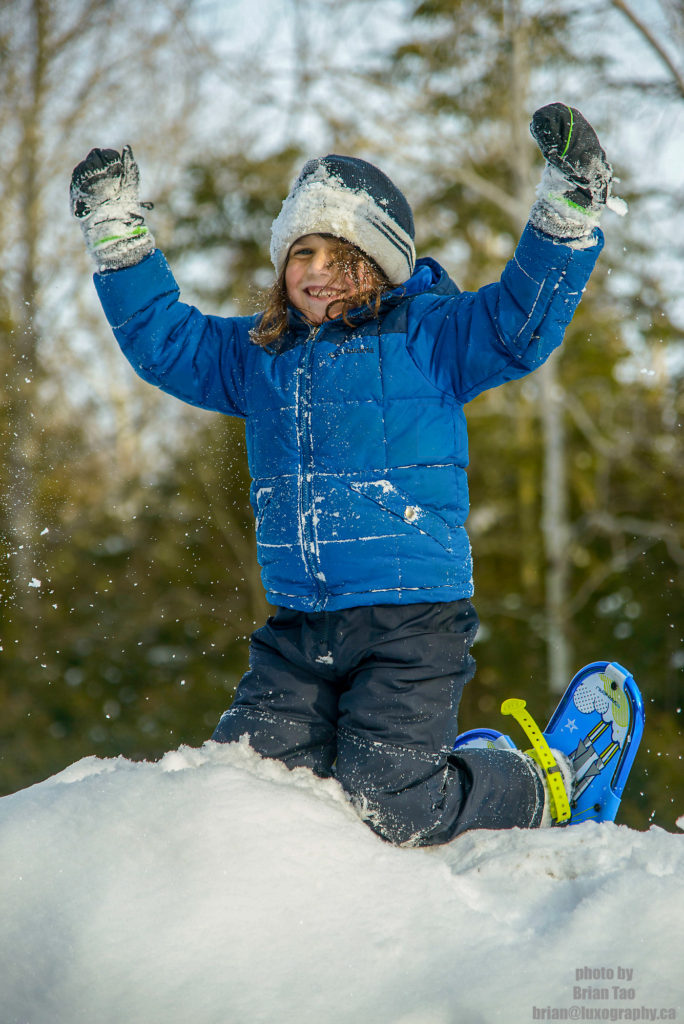 MacGregor Point Provincial Park is open year-round, but not all campsites are open. The campsites and yurts in the Algonquin campground are open through the winter. We were staying in Yurt #60 in the Algonquin campground.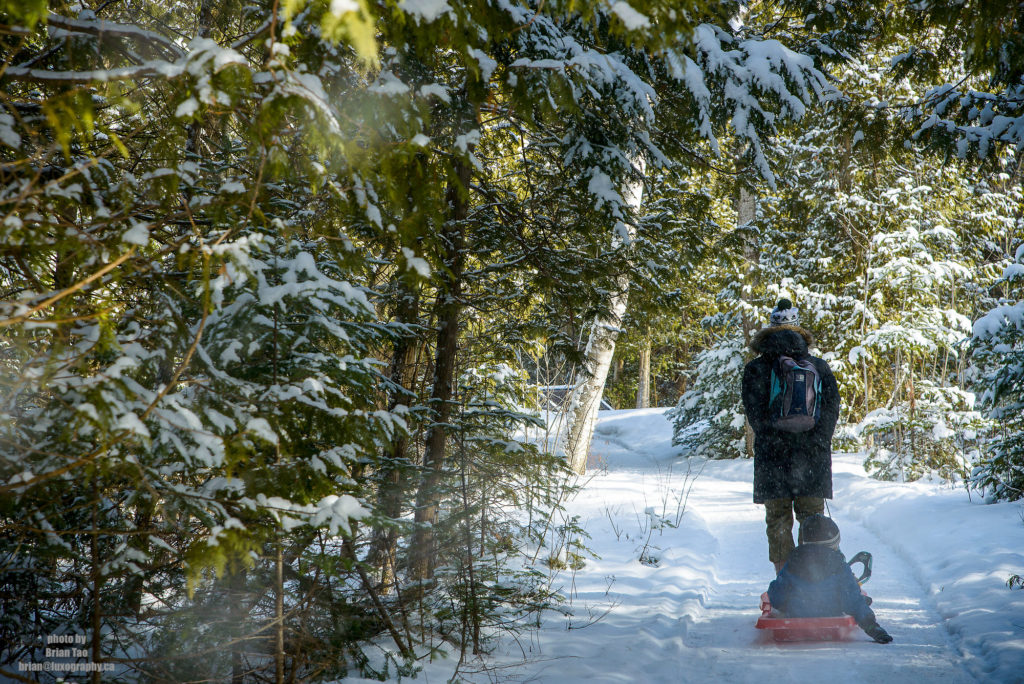 The sites in the Nipissing campground are closed, making that area perfect for snowshoeing because it's not being used at all.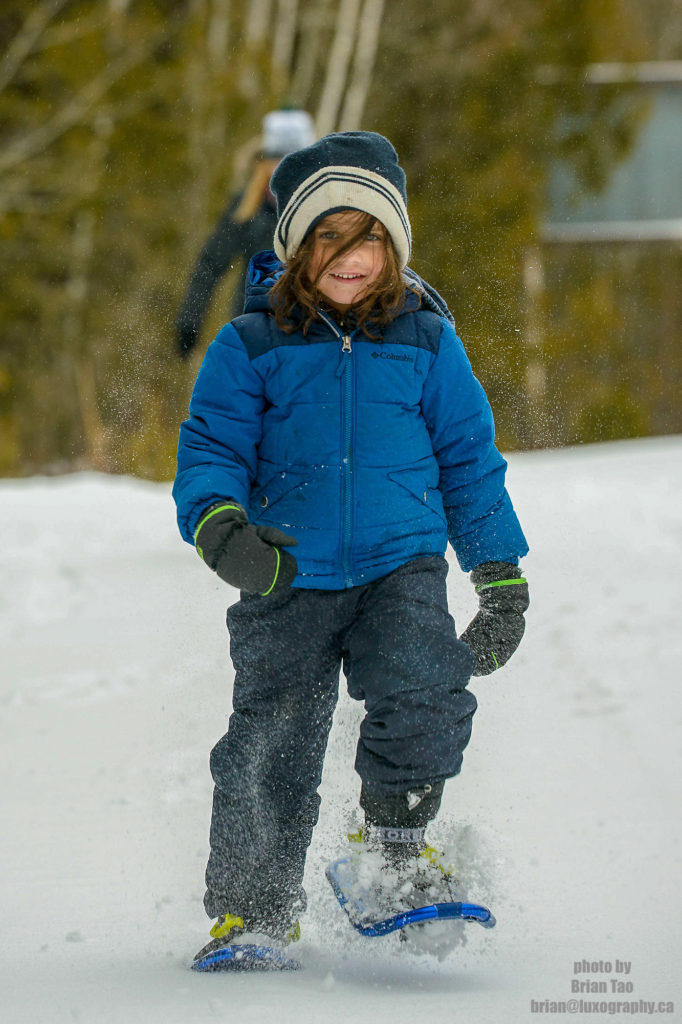 Due to the snowstorm that we had for a couple of days straight while we were there, there were some high snowdrifts and a few unplowed roads that were awesome to take advantage of! The only competition my son and I had for breaking in the fresh snow was with cross-country ski enthusiasts.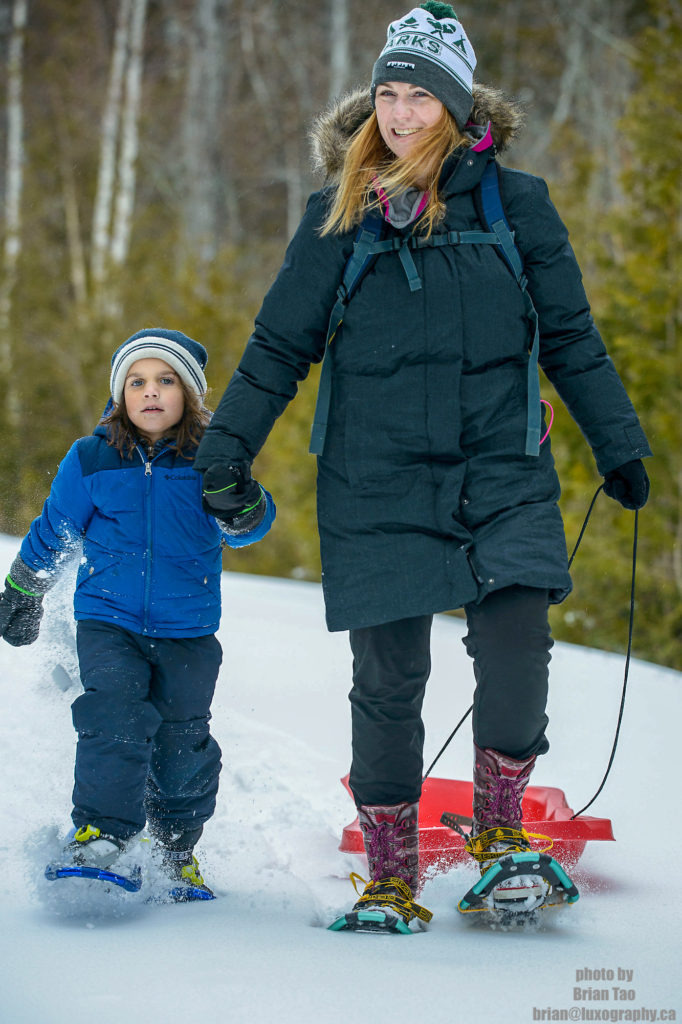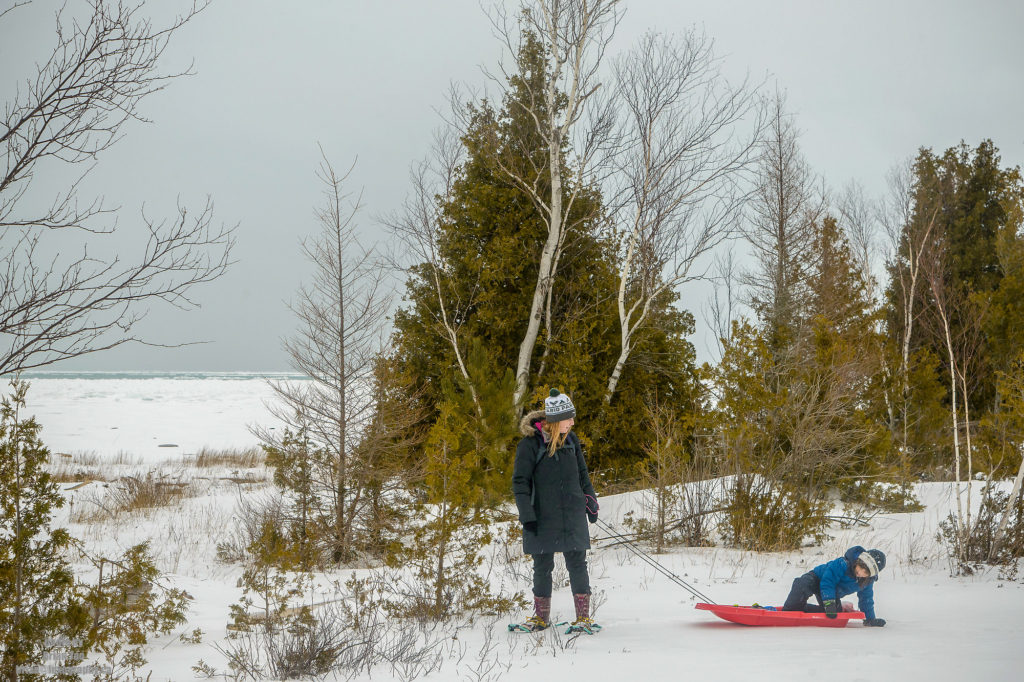 The Old Fringe Trail is also good for snowshoeing if you can get over there.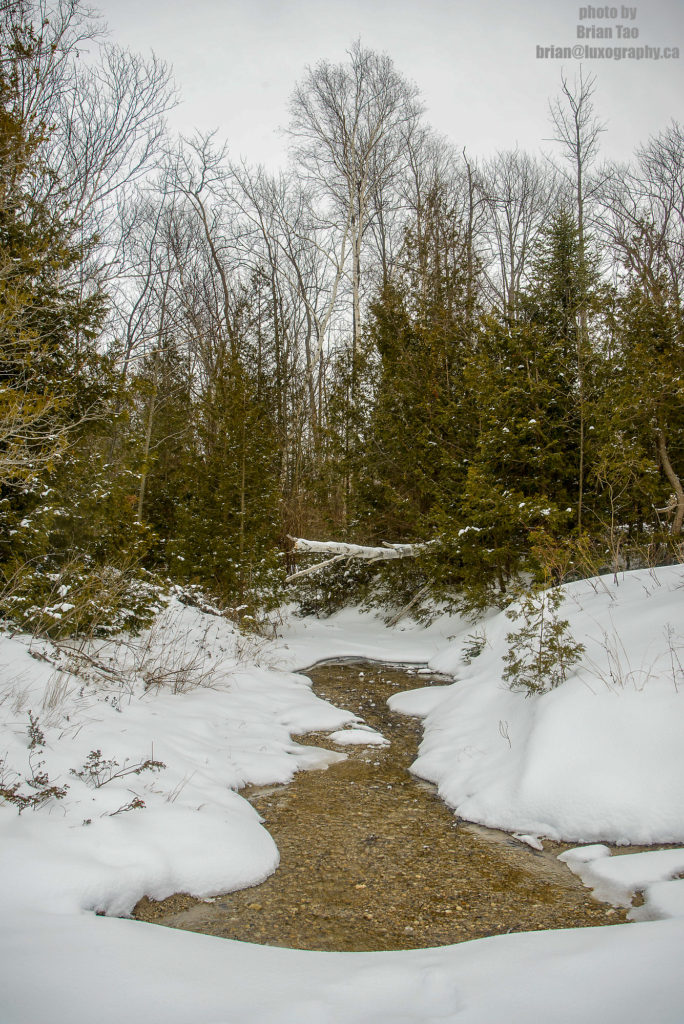 If you do get to Old Fringe Trail, stay off the ice of Lake Huron! Stay off of all ice.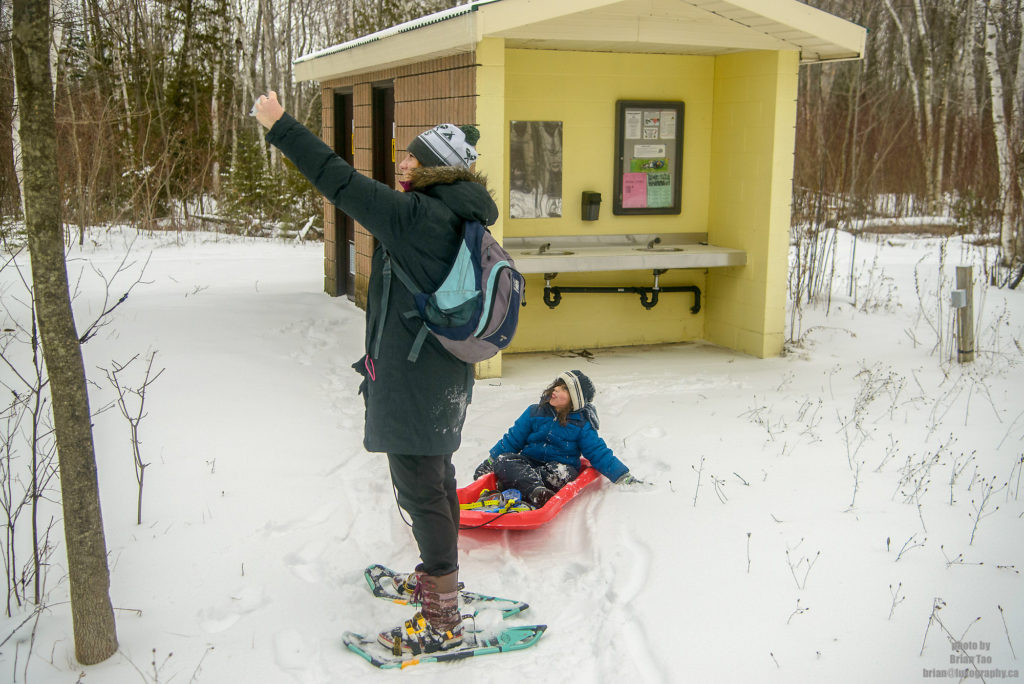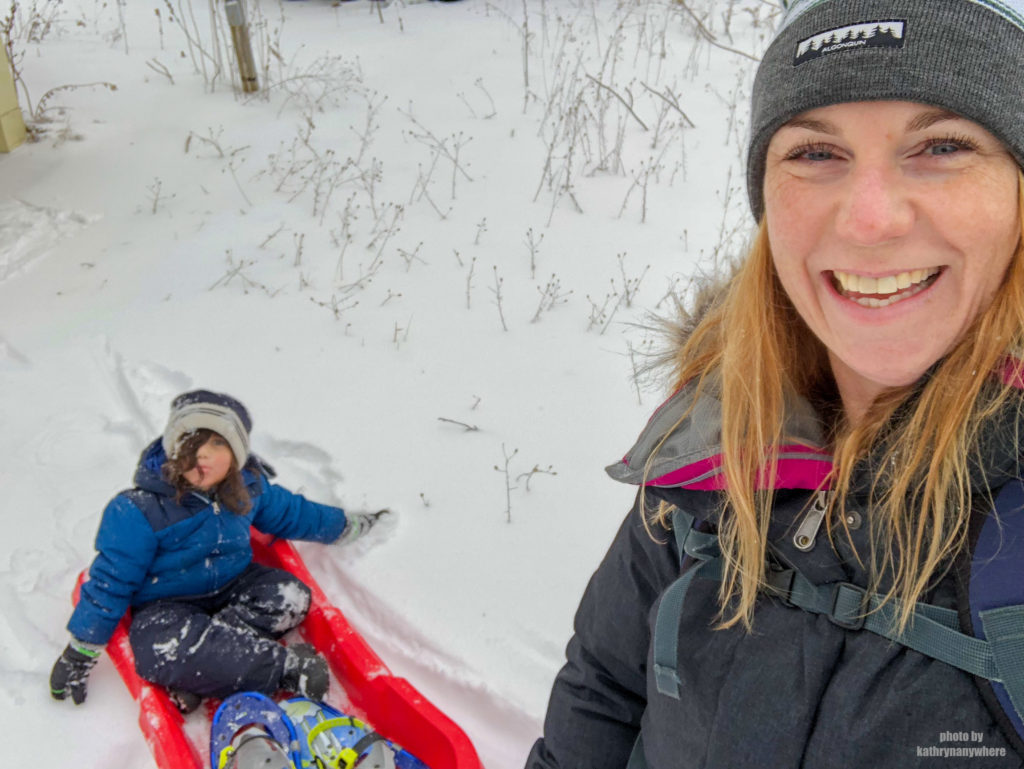 Spending a couple of days with my son on snowshoes (and him being pulled around intermittently in his sled), at MacGregor Point Provincial Park was a great bonding experience for us. I was able to introduce him to winter camping in Ontario, which is something he had not done yet! He got to try out sleeping in a yurt, which was different than the cabin and glamping tents he slept in last summer. He visited another great Ontario Provincial Park and got to know the Canadian past-time of snowshoeing.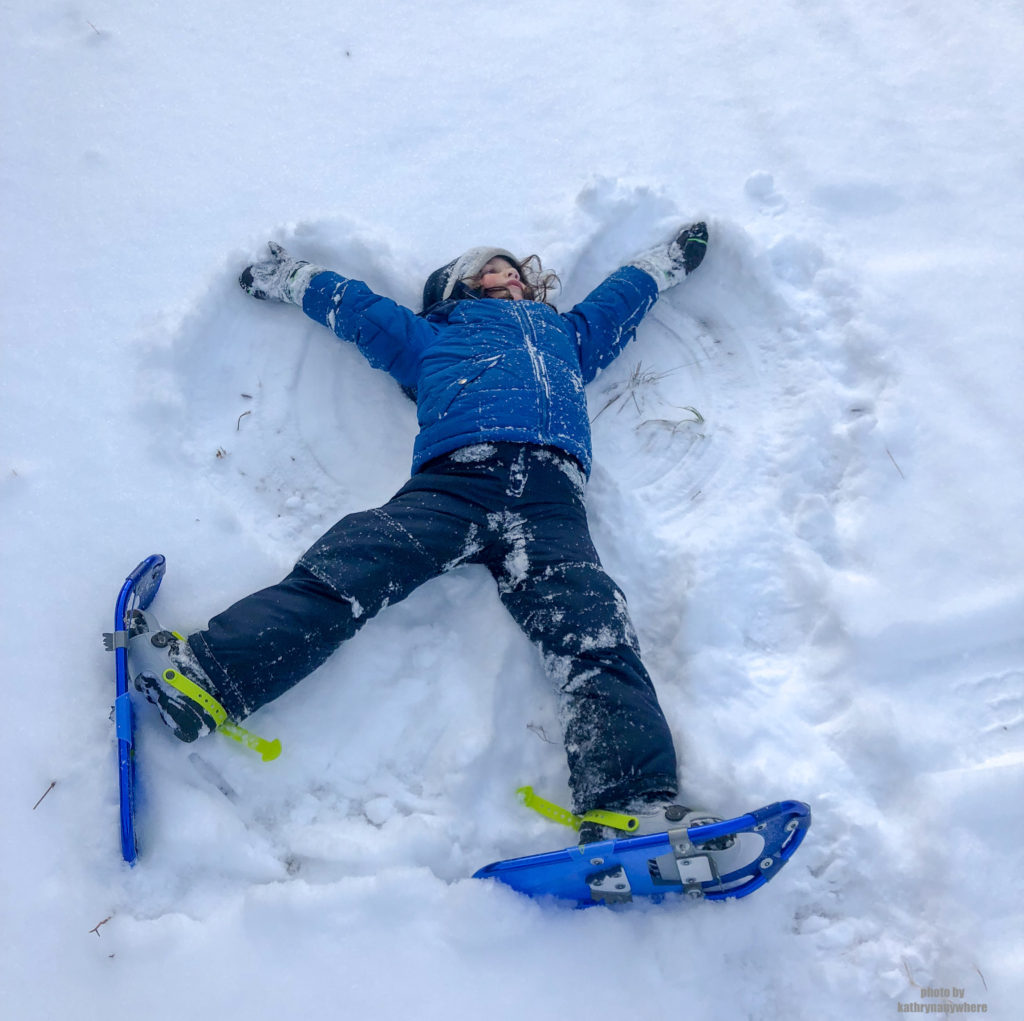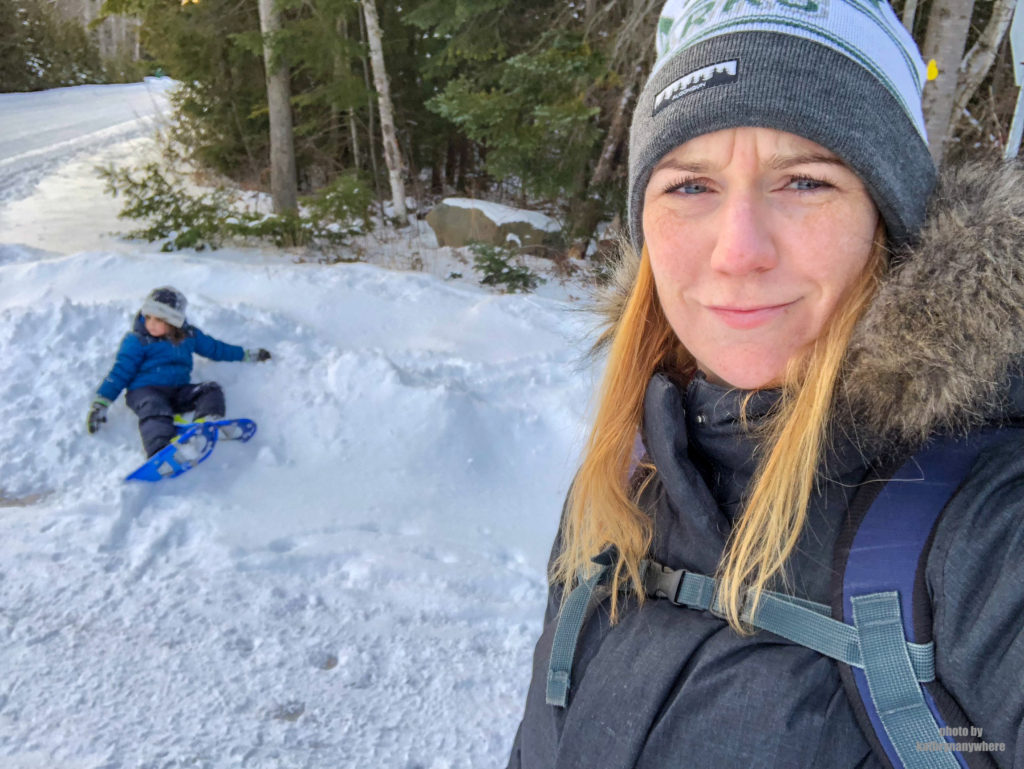 Little Man, being a city kid, doesn't always get a lot of space to run and play.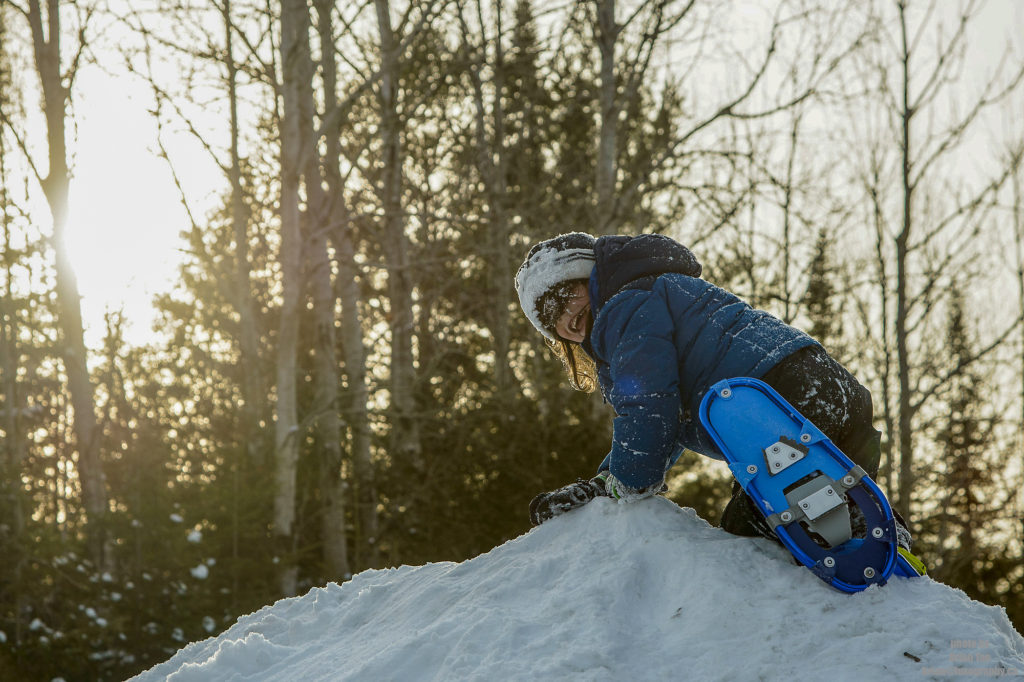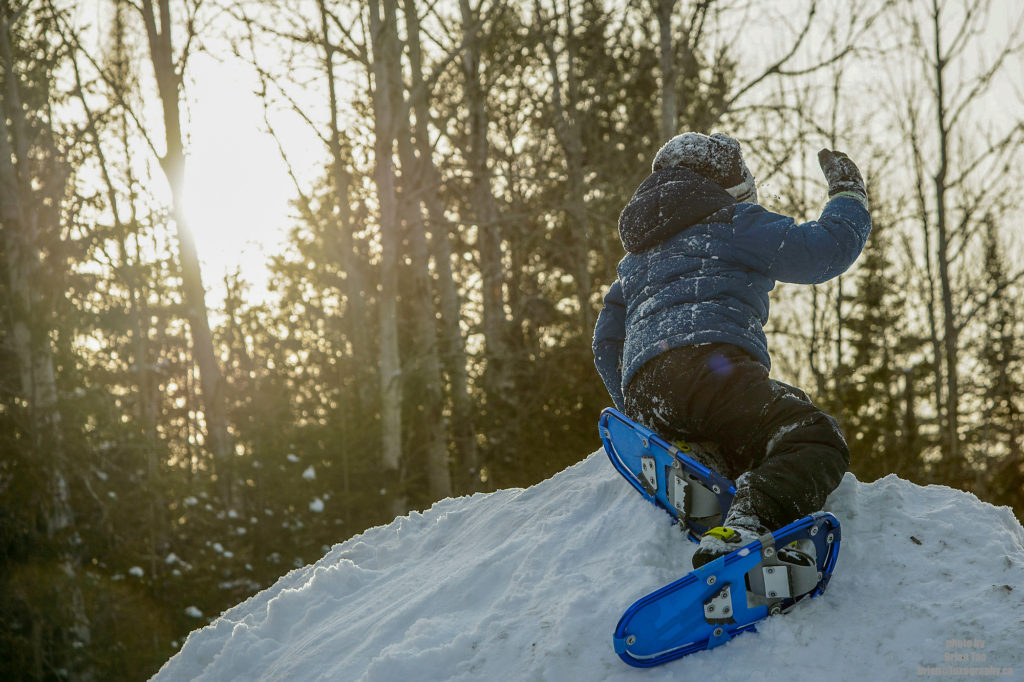 At MacGregor Point Provincial Park, we had all the space in the world for him to play to his heart's content. Everywhere was his playground! I loved watching him play so freely.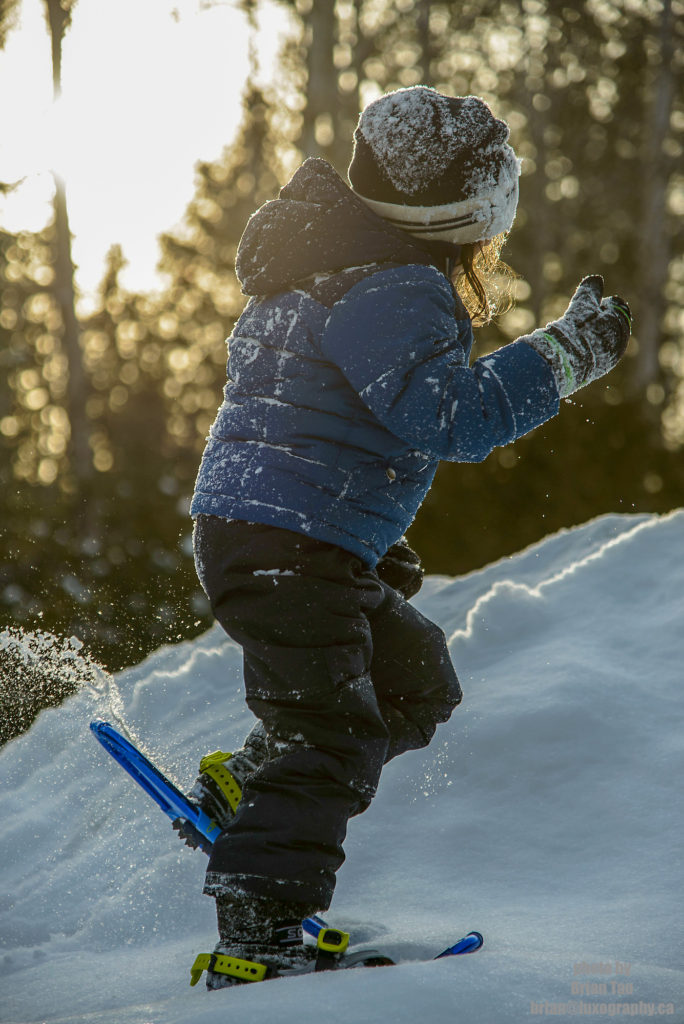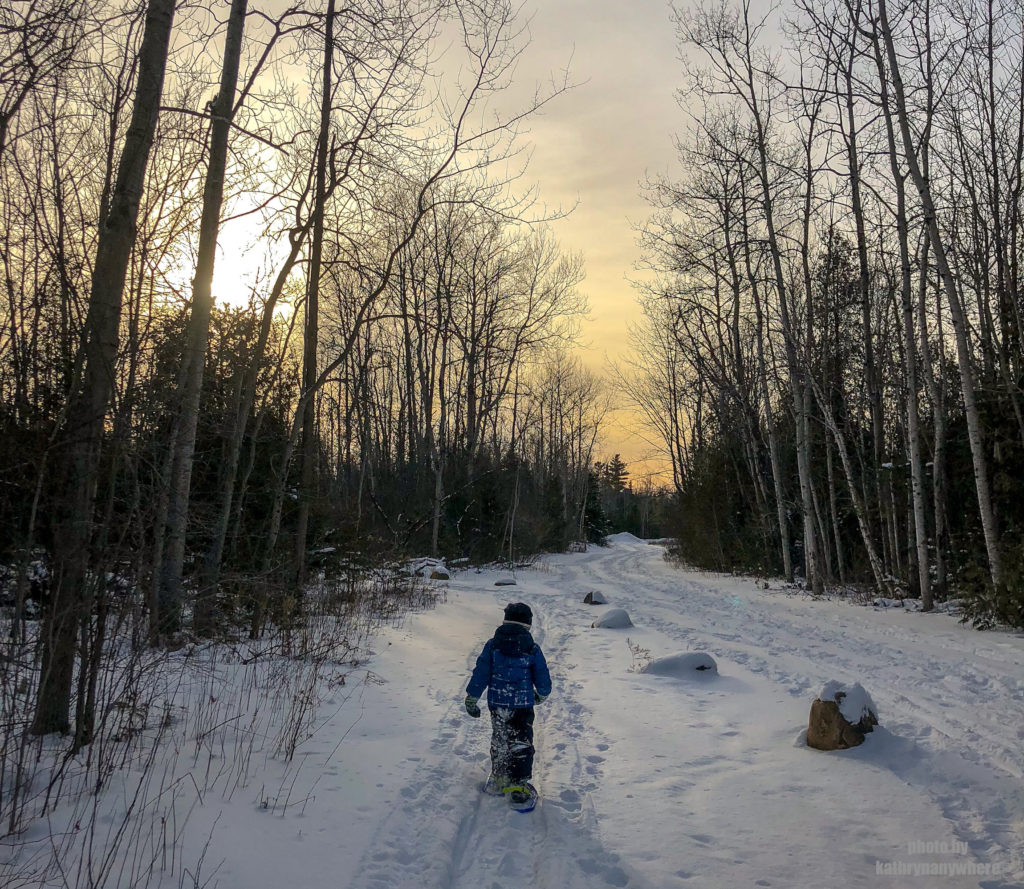 If ever you are given the chance to spend a couple of days in a winter wonderland with time to snowshoe at MacGregor Point Provincial Park, take it. The yurts in the campground are comfortable, warm and toasty, there are heated comfort stations and also there is a skating oval and rink to enjoy!
I hope these 20 photos have inspired you to snowshoe at MacGregor Point Provincial Park with your kids this winter!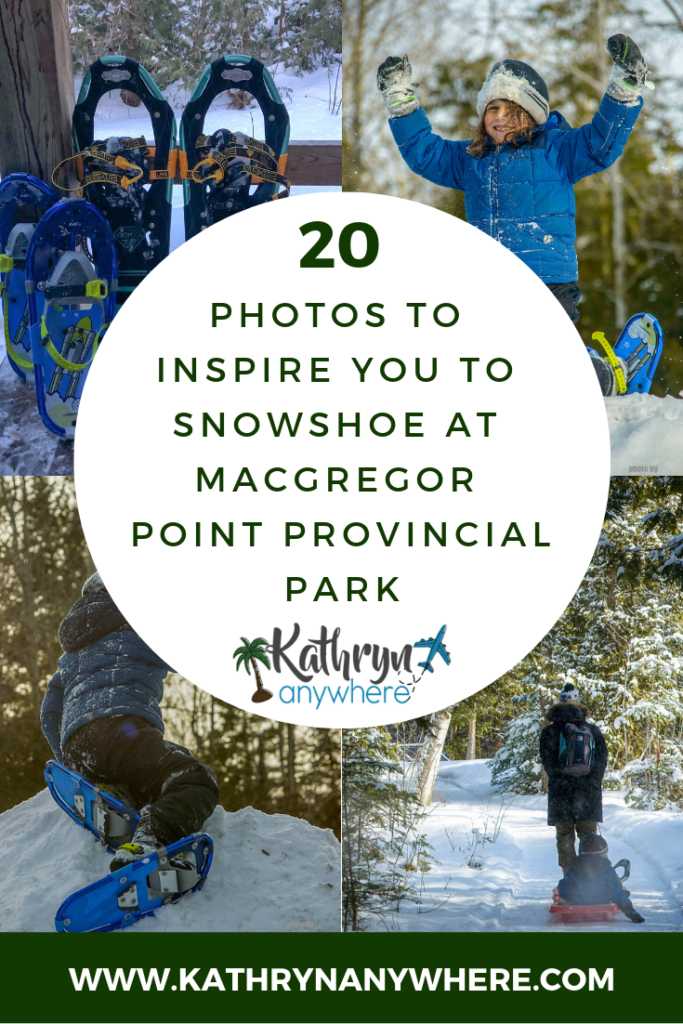 Disclaimer: We were guests of Ontario Parks during our visit in MacGregor Point Provincial Park. Our views remain our own.
And a mega thank you to my friend, photographer and pseudo-uncle to my kids, Brian Tao for coming along!