It's fair to say that most Canadians have a favourite winter accessory. For some, it's a snowboard or skis or jacket. Maybe snowshoes, goggles or boots? For me? It's my collection of toques. And now that it's FINALLY spring, I can pack them away.
I couldn't be sadder… or happier!
Okay, for those of you who are not acquainted with the word toque (like non-Canadians), here's an explainer:
toque
tōk/
noun
a woman's small hat, typically having a narrow, closely turned-up brim.

a small cap or bonnet having a narrow brim or no brim.

CANADIAN

a close-fitting knitted hat, often with a tassel or pom-pom on the crown.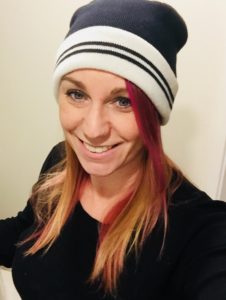 I like my toques. You see, for a mom like me, they mask my hot mess looks. I typically work late into the evening, after my children go to bed, I'm pounding that keyboard. It's not uncommon for me to be up until 1 o'clock in the morning. When that alarm goes off at 7:15am and then I subsequently hit snooze on that alarm two to three times to catch an extra nine minutes of sleep, I'm robbing myself of a shower. Shower, opportunity to blow dry my hair, etc… So I hide the fact that I'm not "looking my best".
It's like the zombie mom look. Those women are my people. Any mom I see dropping kids off to school in the morning wearing a toque in weather that's questionable for multiple layers, I know what's up. Momma, I'm right there with you.
So I'm sad that my messy hair will be exposed. I'm sad that I will have to move to the baseball hat look as I don't find it nearly as flattering in terms of masking that cowlick or tangled rats nest in the back or for keeping the right amount of warmth in.
I am happy however that this means it's finally getting warmer out and that the summer temperatures have arrived!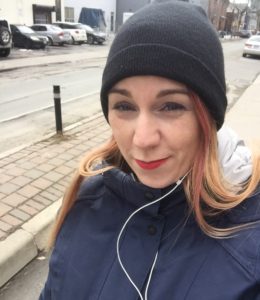 So farewell for now to my collection of toques and the colder weather season. The sunshine and warmer temperatures are very welcome right now. I'll miss you oh "hider of bad hair", but see you in six months!