Suites? Sand? Surf? Sunshine? From amazing suites for families to beautiful white sand to ocean breezes and Florida sun. Island Inn on Sanibel Island has it all. I vacationed there with my two kids, Miss M and Little Man for four nights in October of 2019.
We were gifted our accommodations at the Island Inn on Sanibel Island and with excursions while there. As always, opinions and fun times are always mine and those of my kids.
If you'd like to read about what to do on Sanibel Island with your family, check out this post here: Sanibel Island With Kids – What To Do and See
Island Inn's claim to fame on Sanibel island is that it is the oldest Inn on the entire island. And of course, since it was the first, it's also sitting on the best piece of seaside real estate. The best in terms of shelling activity. And the best in terms of the nicest 10 acres on the gulf (part of the beach).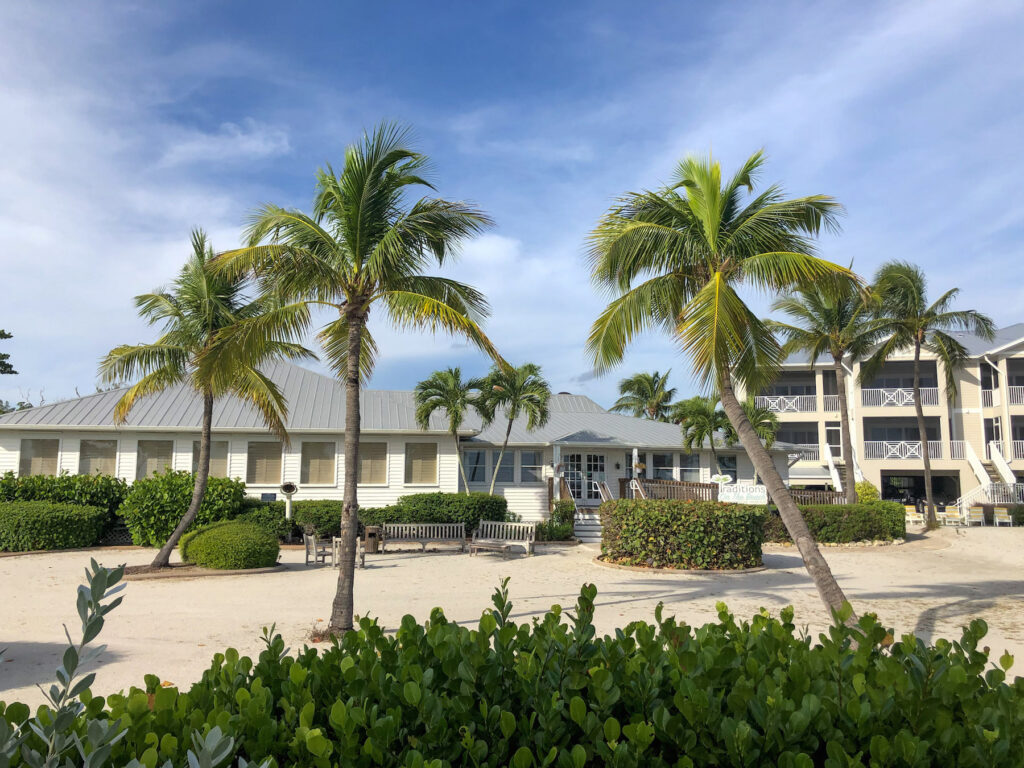 The Accommodations at Island Inn on Sanibel Island
The Island Inn is made up of the main building with a restaurant and office, cottages with beach views and two wings with guest rooms and suites. Altogether, there is a mix of 49 accommodations are made up of five different hotel room types & cottages for guests to book.
The kids and I stayed for four nights in a Matthews Lodge Gulfview Luxury Suite. Naturally, we had a screened-in balcony that overlooked the gulf. My mornings were spent on the balcony drinking coffee. Miss M, who is now 10 years old, spent her time there drawing and writing when time permitted. We made a point of eating our dinner there a couple of times.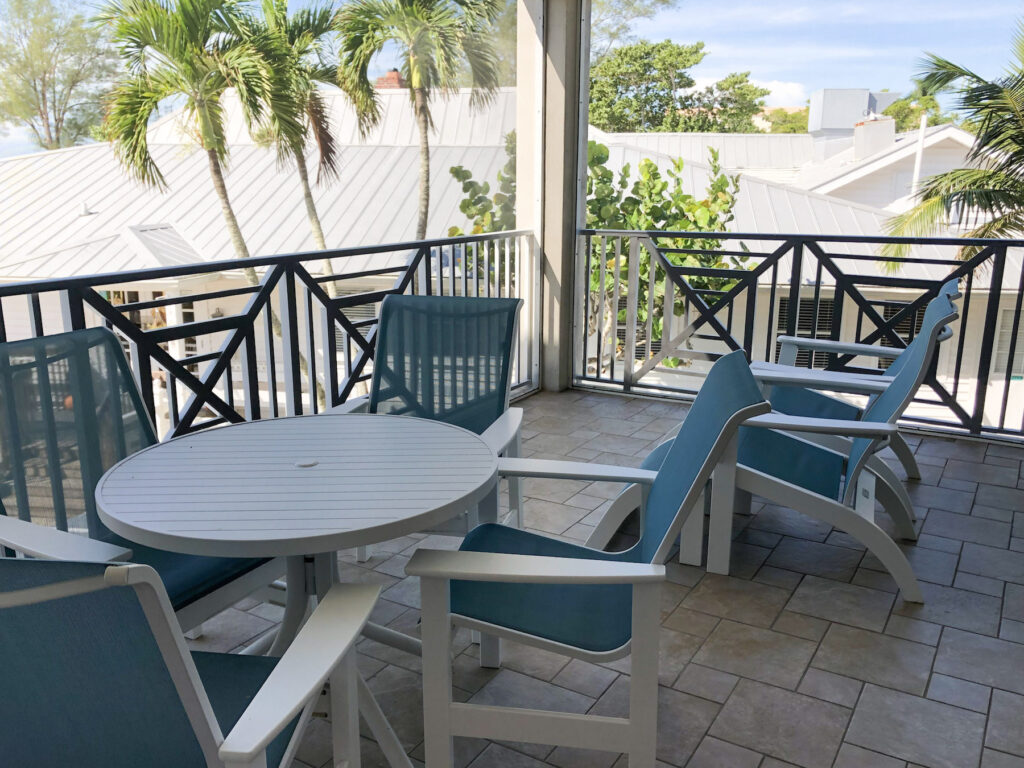 This suite had 1 bedroom with a king-sized bed that we shared (despite there being a pull-out couch in the living room), 1 bathroom, a full kitchen, a combined living and dining room and all the technology hookups we could possibly need. USB chargers were bedside on the lamps.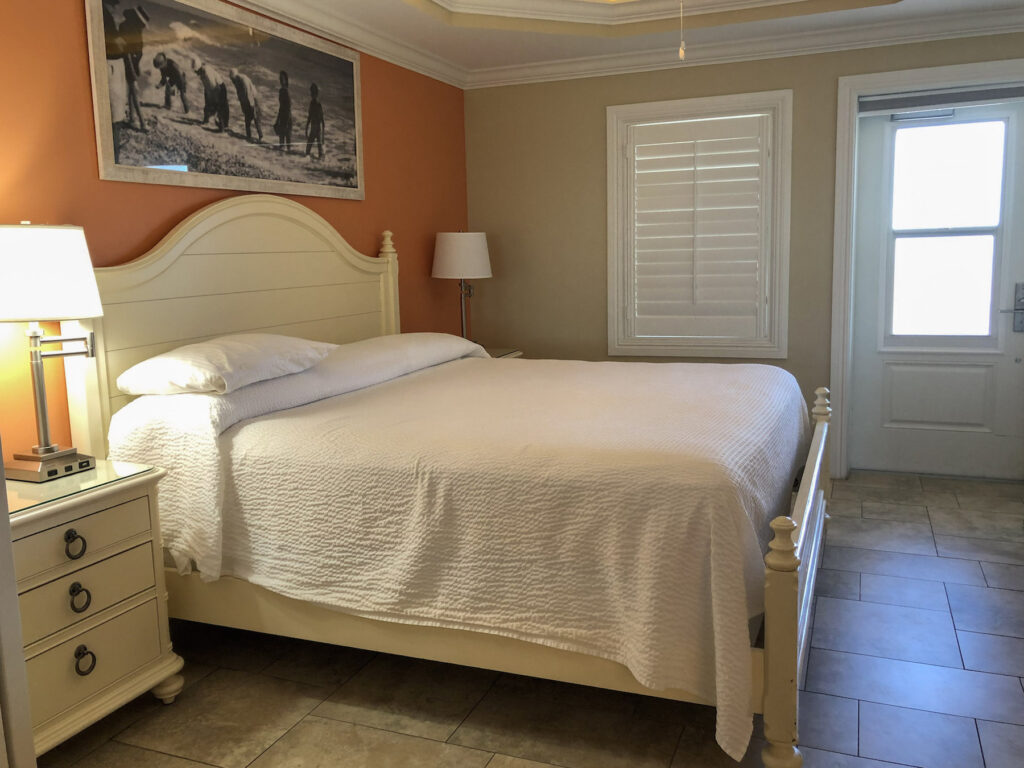 Our room had a safe in the closet for our passports and I could fit my laptop in there too. There was a television in the living room with a ton of channels. We rarely watched the cable channels, to be honest as you could log into your Netflix account here.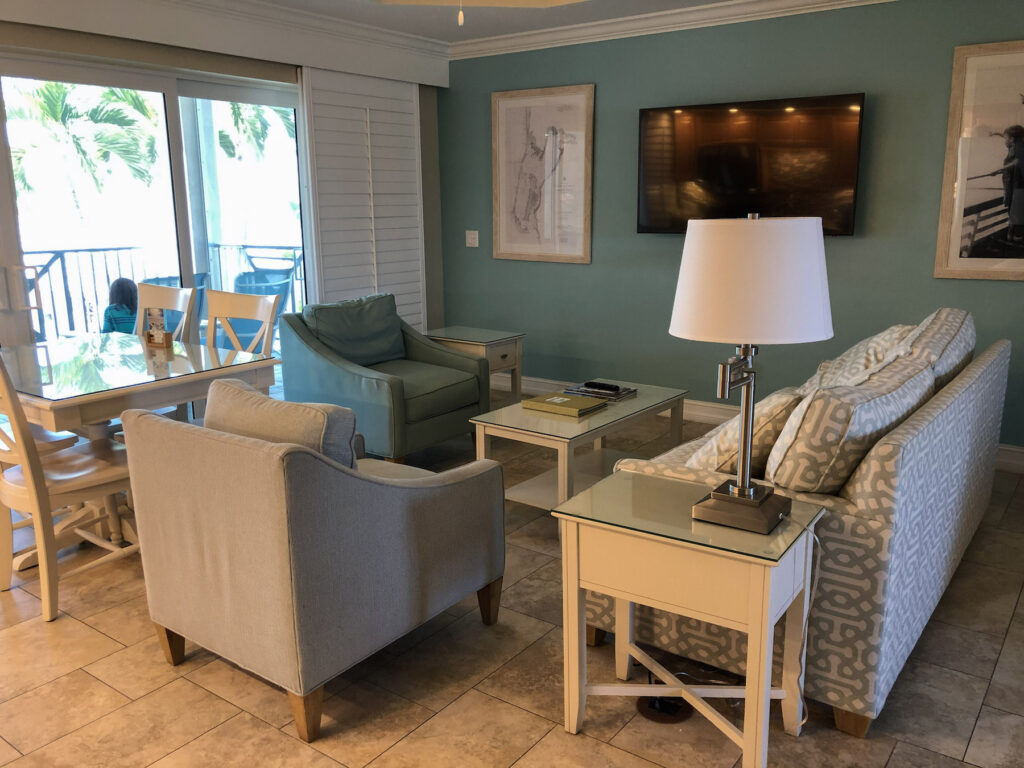 Rarely do I ever volunteer myself to do the self-catering type of travel -as in the cooking and cleaning up after myself. However, after paying for dinner at the hotel restaurant the first night, I had zero issues with going to the grocery store and stocking up for the duration of our trip. Now that I am operating a single income household, I have to budget more carefully. Once I realized I could spend the equivalent on four days of groceries and toss in a bottle of wine for what I paid for dinner, it was a no brainer.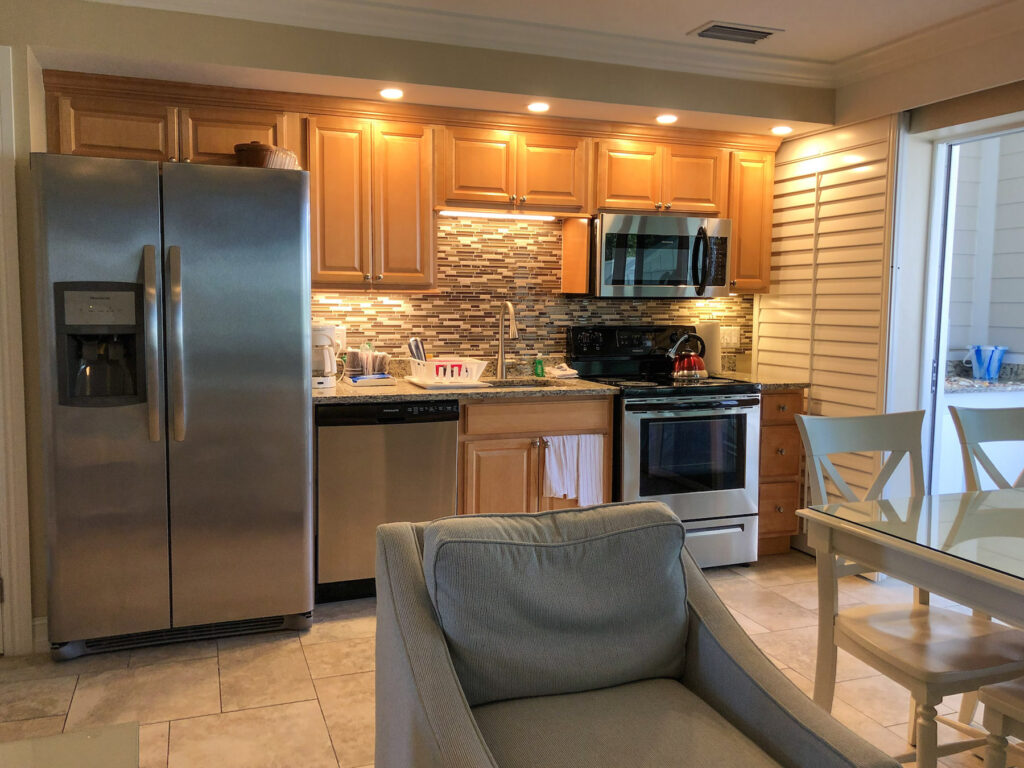 Hotel Restaurant
As mentioned above, there is a restaurant on-site – called Traditions on the Beach. It's lovely for an evening out. The kids and I had a great dinner! My son tried oysters here for the first time. The prices are what I would call a premium, as in we only ate dinner there once. If you are staying at the hotel, you do get 15% off your overall bill. As guests of the hotel, we also had the option of going there for continental breakfast. The continental breakfast was fairly basic – toast, some fresh fruit, yogurts, coffee, tea. It got you going in the morning, but it wasn't anything amazing. If you're already paying for your hotel room, consider this a bonus.
For those of us who prefer to cook our meals, there are three BBQ grills on the property for use. You will need to bring your own BBQ utensils out with you.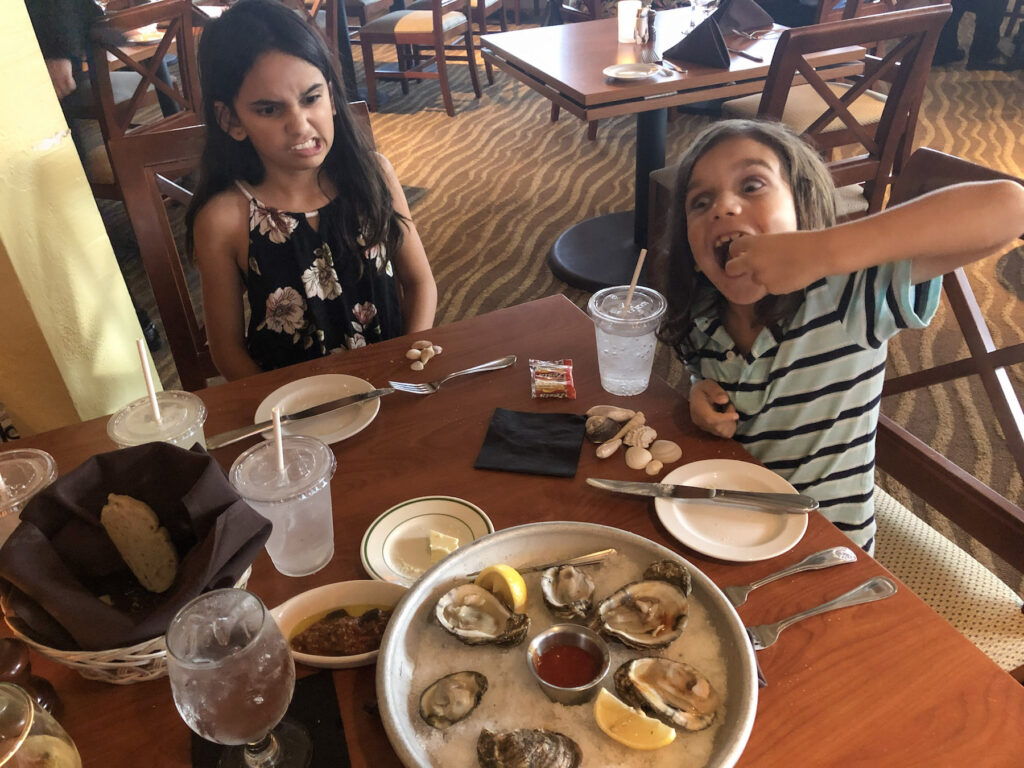 Island Inn Amenities
Normally I find wifi at hotels weak. Not the case at the Island Inn. I had a solid connection for texting, emails and social media on the property. Once I got to the pool and beach, the signal was dropping.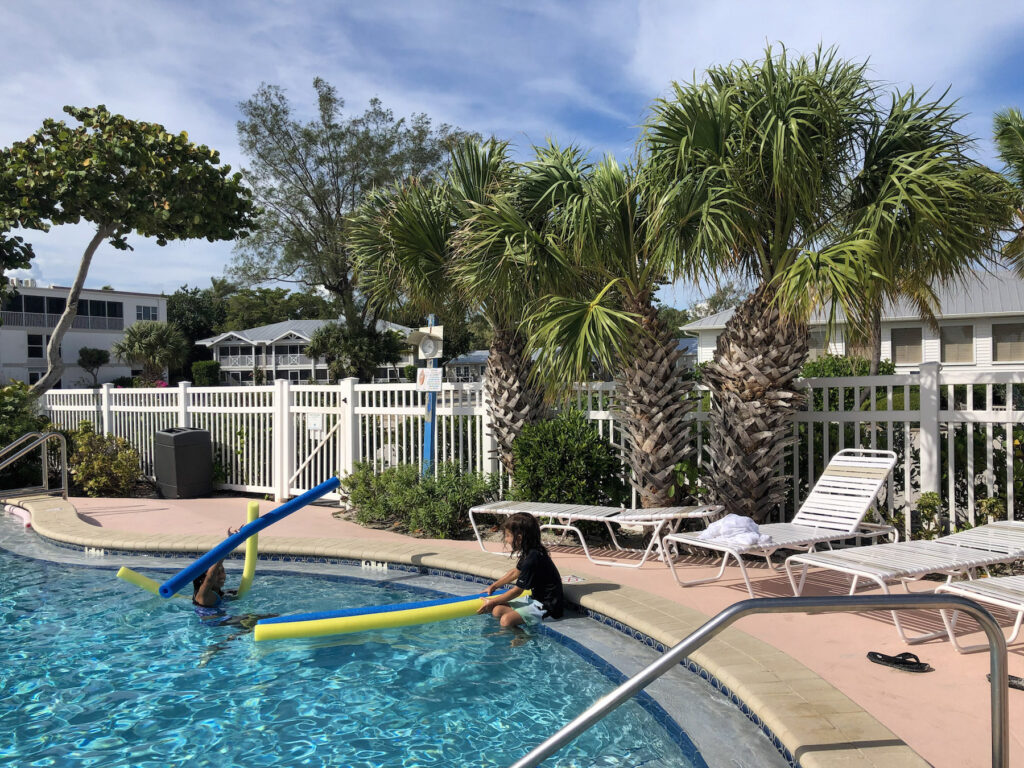 Speaking of the pool, it was my kid's favourite place to be during our stay. The pool had a few noodles left there to play with, there were ample deck chairs and seating options. It's quaint, the deep end only being as deep as the top of my head. The temperature is a lovely 86 degrees all year round. There is no beach bar and no cabana boys, so bring your own libations.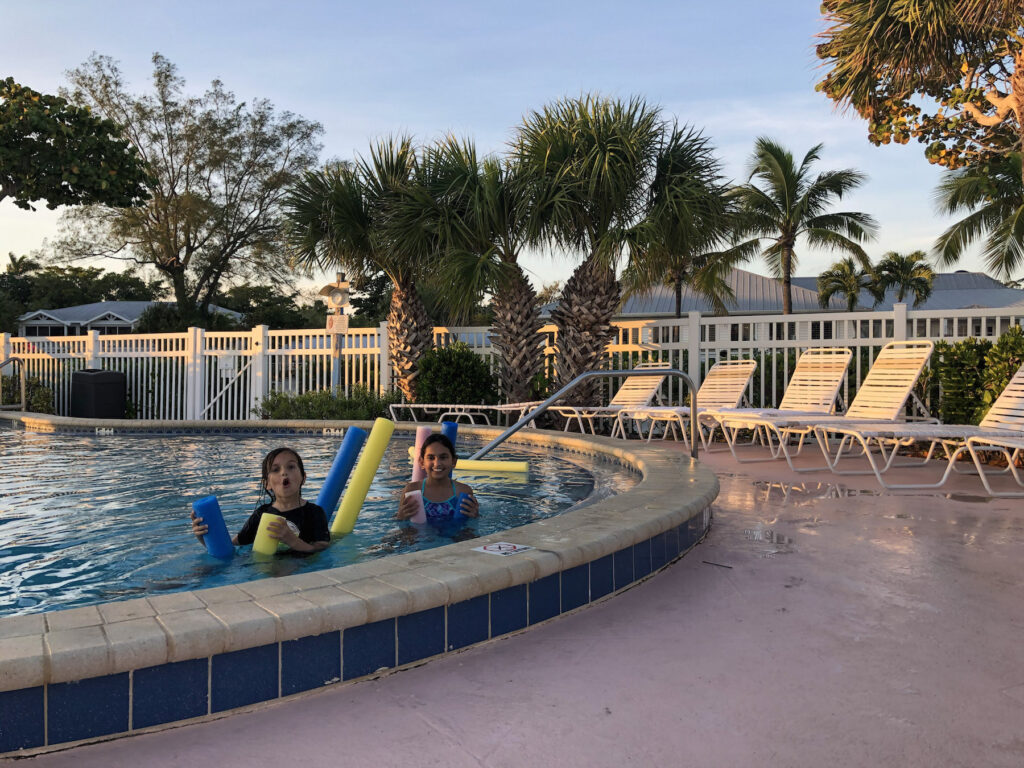 Bikes, kayaks, paddleboards and beach umbrellas are all available to rent at a cost. There are coin-operated laundry facilities, a library full of books and shells so you can learn about the different species to be found along the beach.
There are horseshoe pits if you want to try your luck! Soccer and volleyballs can be borrowed from the office to play with.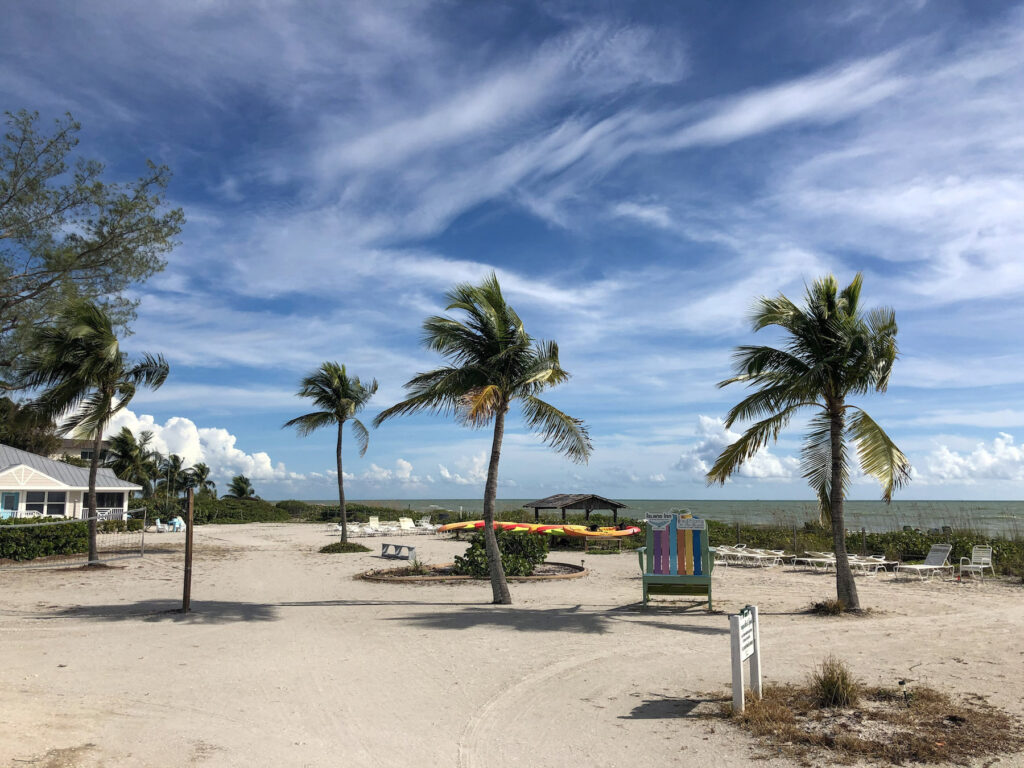 Beach
The most obvious amenity at the Island Inn is the beach!  There's something about the smell of saltwater that makes me feel at ease. That beach is home to spectacular sunsets and lots and lots of shells.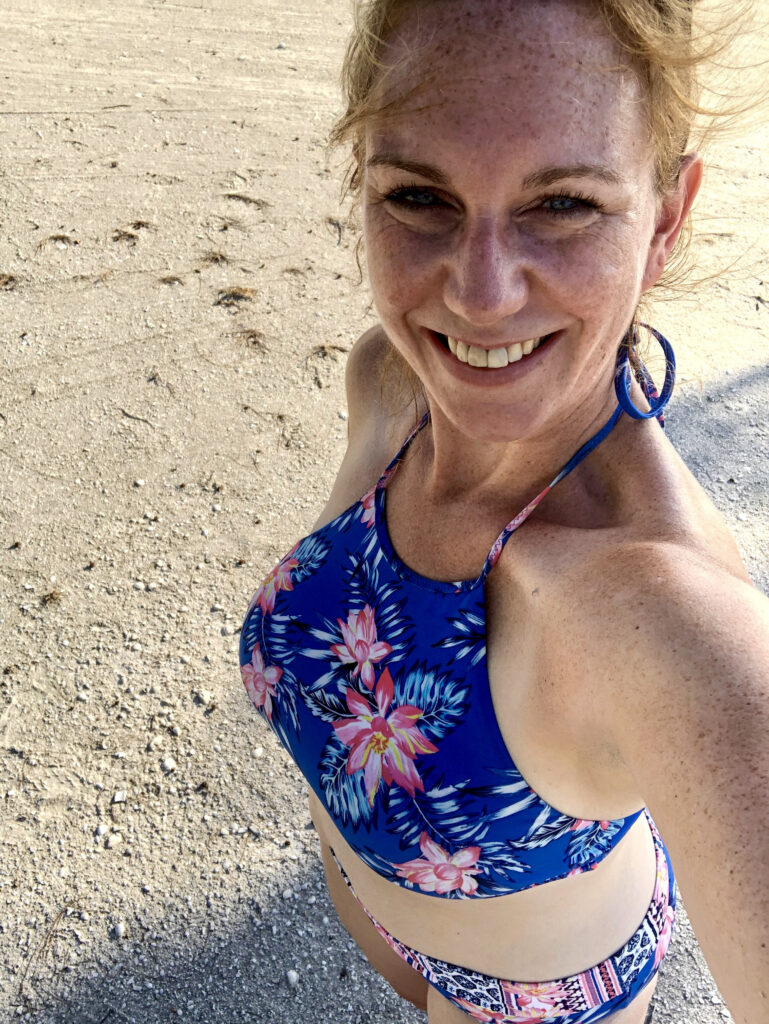 Although I have to be honest and tell you that we did not get a chance to swim in the ocean during our stay. There was an instance of red tide in the water and air, so we only dipped our toes in and walked the shore.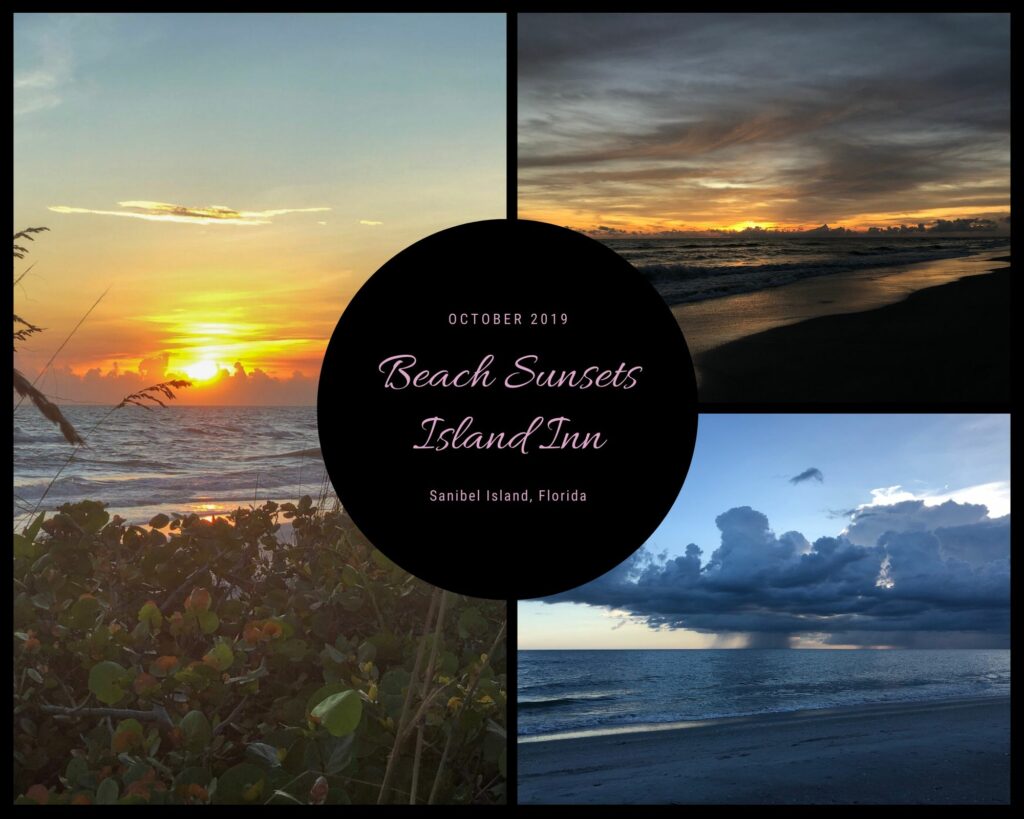 Where is the Island Inn on Sanibel Island?
You'll find the Island Inn on the south side of Sanibel Island. To get there, it's best to fly into the airport in Fort Myers and drive to the hotel. Depending on traffic, the car ride will be about 40 minutes and you will have to pay a vehicle toll on the causeway.
It's not a very walkable location unless your goal is to only walk along the beach and have hours to kill. In order to get to area restaurants and attractions, you will need a bicycle for shorter distances. A car is required to get off and back on the island.
Would We Return to the Island Inn?
If given the chance to return to Sanibel Island, I believe we would book our stay at the Island Inn. During our time there, it was quiet, the kids and I felt like we had all the space in the world to do what we wanted. It was truly safe and relaxing.
And for those of us hanging out at home and thinking about those Sanibel Island sunsets, be sure to check out the Sanibel Island Beach Cam for those to die for sunsets.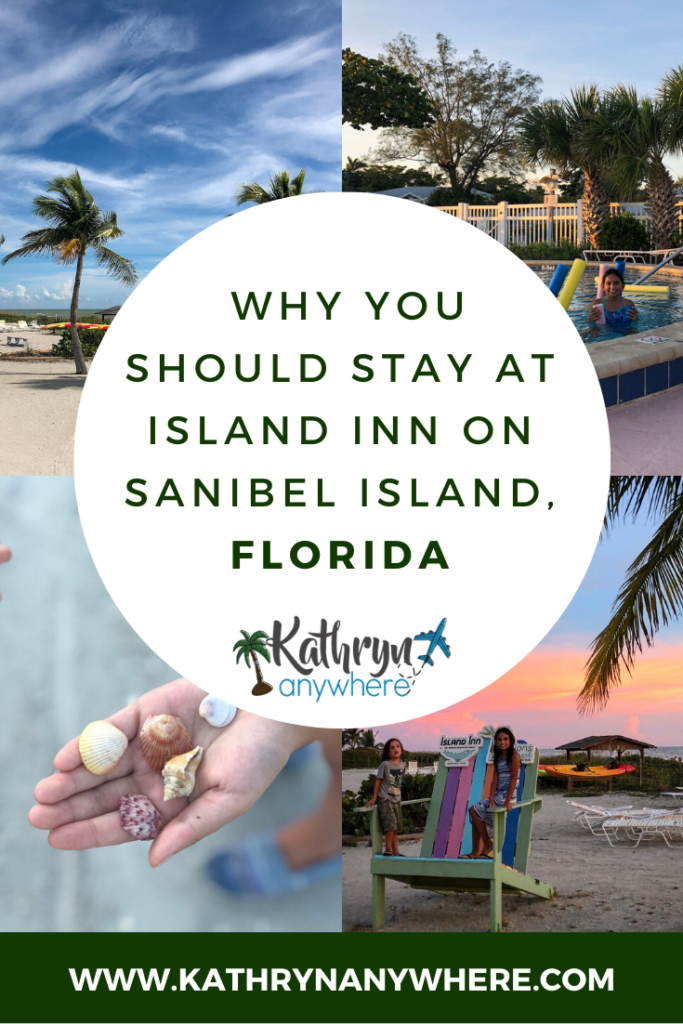 KathrynAnywhere is a participant in the Booking.com affiliate advertising program designed to provide a means for sites to earn advertising fees upon guests booking reservations at the accommodations listed.