Florida is traditionally a state that screams family travel. That and snowbirds who retire there, my late paternal grandparents being them! In my personal experience, most family travel has been to the area where an infamous mouse hangs out. It is true that growing up, a lot of time was spent in these magical and fairytale kingdoms. I wasn't sure there was much else to see and do in Florida. I was blind to what else existed in the State. That is until I heard of the western side of the panhandle and more specifically – Sanibel Island. Once I heard of it, I wanted to know what there was to do on Sanibel Island with kids. Although I had never been before, I knew I wanted to take Miss M and Z Man.
It turns out, there are plenty of things to do on Sanibel Island with kids. There are activities that appeal to all age groups and makes for a really nice family vacation. I found in my time there that Sanibel Island is like a magical place with tropical overgrown brush, no street lights and rumours of manatee sighting abound.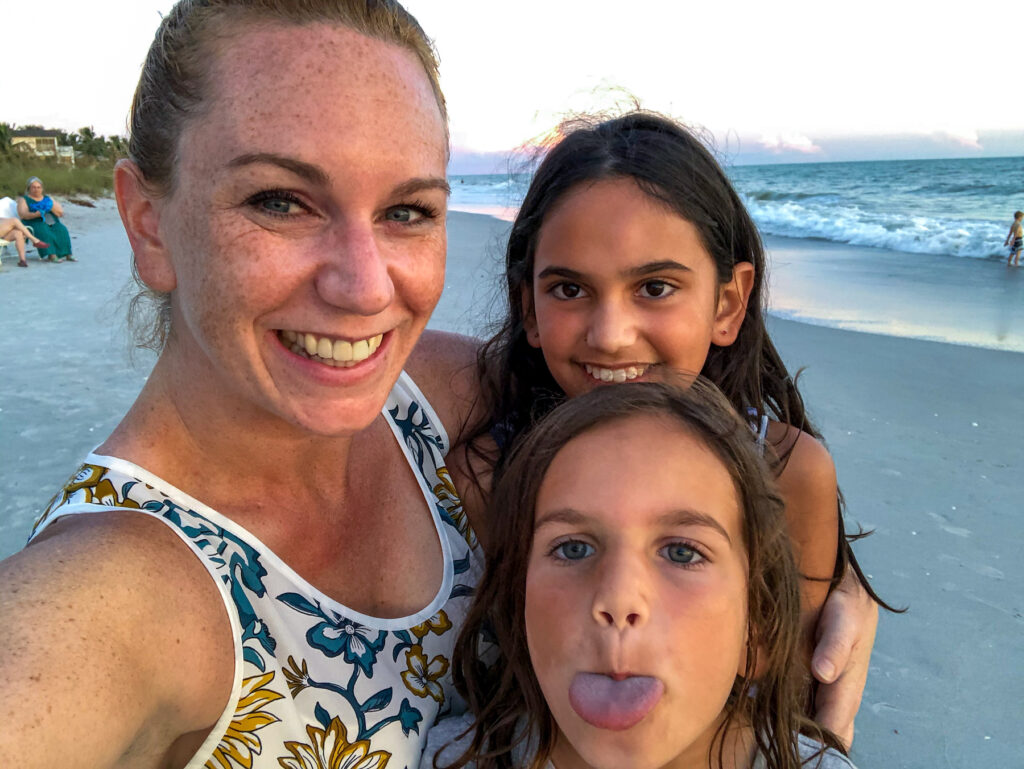 Where is Sanibel Island?
Sanibel Island is an island on the west of the Florida panhandle. It is located in Lee County and the easiest way to get there from Toronto is to fly to Fort Myers, rent a car and go. The island is approximately a 30-45 minute drive depending on traffic and time of day. There is a toll to be paid of $6.00 to gain entry to the island in a regular vehicle.
What To Do and See on Sanibel Island With Kids
Shelling
Sanibel Island takes shelling very seriously! And shells of all different textures, shapes, and sizes show up on the shores here. It's perfectly legal and encouraged to head down to the beach with a bucket and scoop up as many beauties as you can. Just make sure there is nothing living inside of the shell. If there is, put it back. My kids spent hours walking up and down the beach from our hotel doing shelling. We only took a handful home with us as I didn't want to break them in our luggage.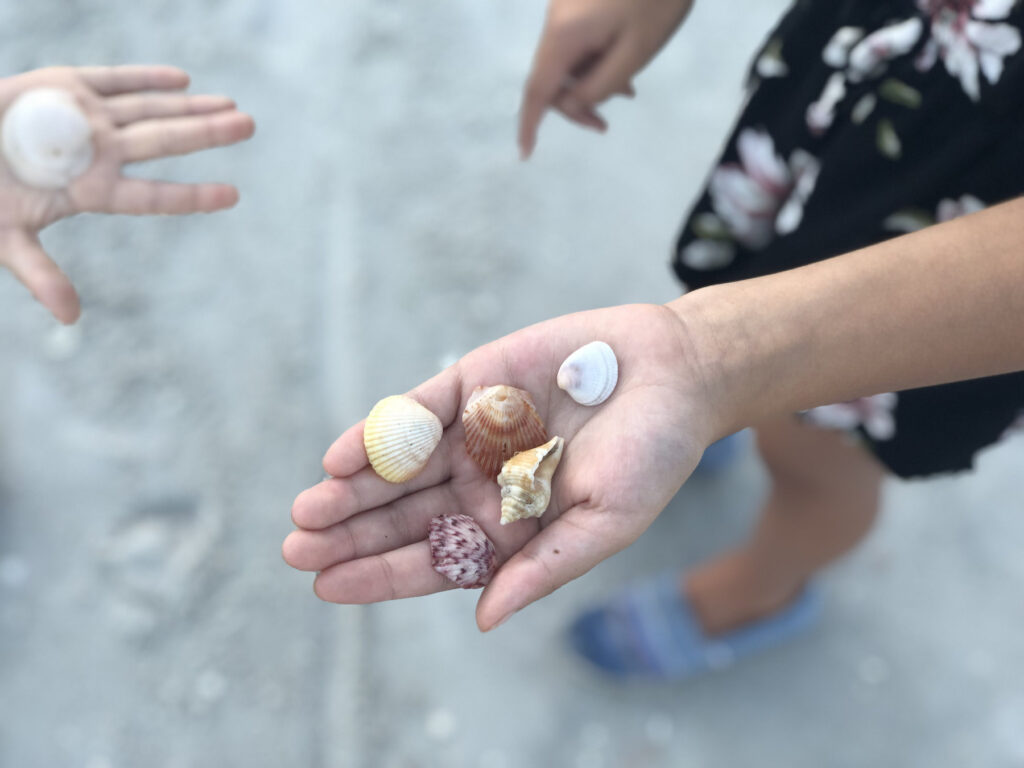 Swimming
You are in warm weather and you are on the ocean, so why not indulge in the water and cool off? Toddlers, kids, and teens will all want to partake in this activity. If the ocean is a little to rough for your likes, be sure to be booked at a hotel with a pool for guests to use because you will want it!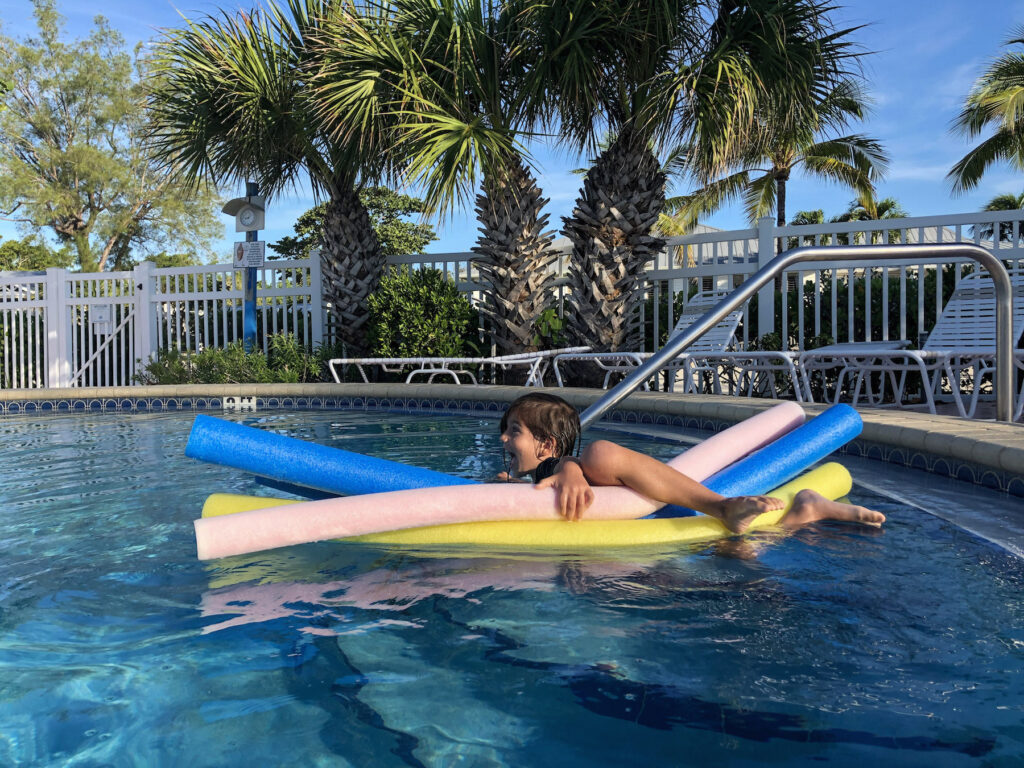 See the Lighthouse
If you like a bit of history in your travels, then be sure to pay a visit to the lighthouse on the eastern tip of Sanibel Island. This is the first lighthouse north of the Keys. First lit in 1884, the area around the lighthouse is open to public, but the lighthouse itself is not. Once you're there, walk down the dock and see if the local fisherman are having any luck. You might spot a dolphin or two from there. Look up and see if you can observe some ospreys or pelicans.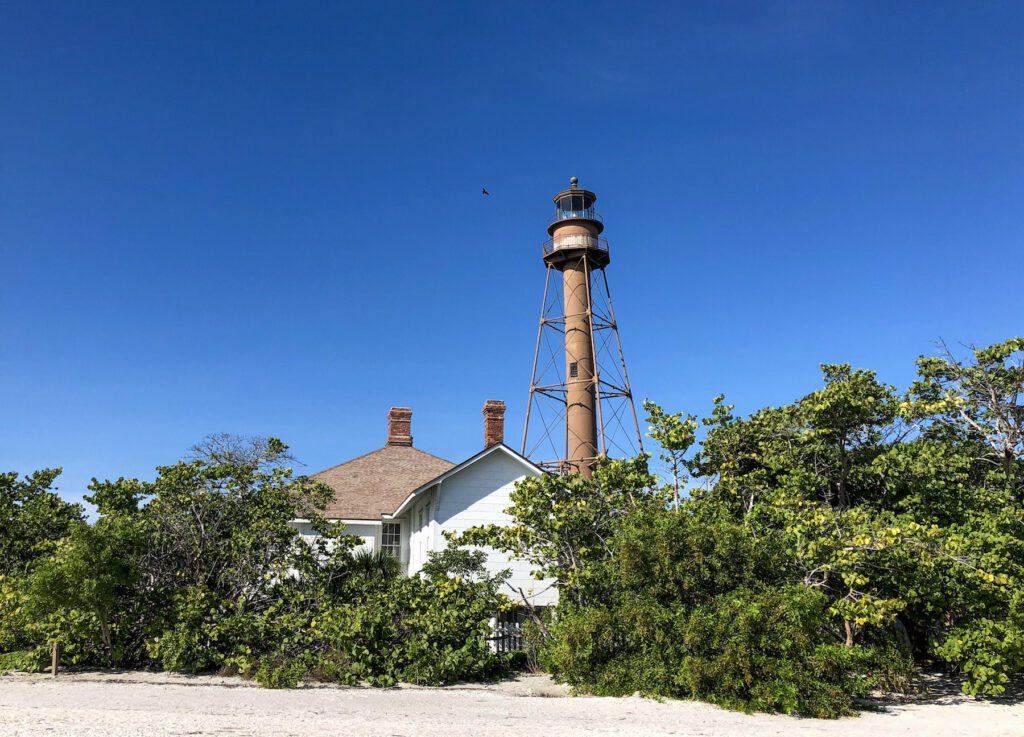 Watch Sunsets
Florida sunsets are truly like none other in existence. For the 4 nights we were there, we stood on the beach of the hotel and observed and gave thanks that was our view.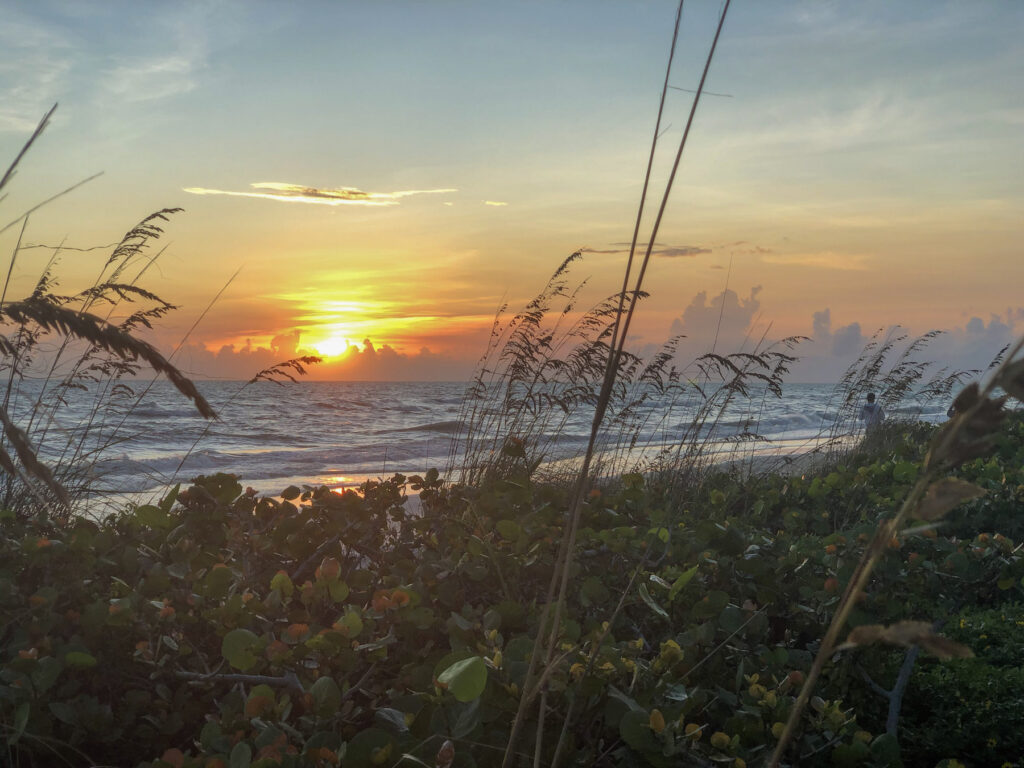 J.N. Ding Wildlife Preserve
The Visitor and Education Centre offers free admission and is open every day except holidays from 9:00 am-4:00 pm year-round.
"Ding" Darling is known as one of the best places to visit for birding. there is a wildlife refuge that you can either take a guided tram or drive yourself through. We opted to drive ourselves. The wildlife refuge is open every day except Fridays.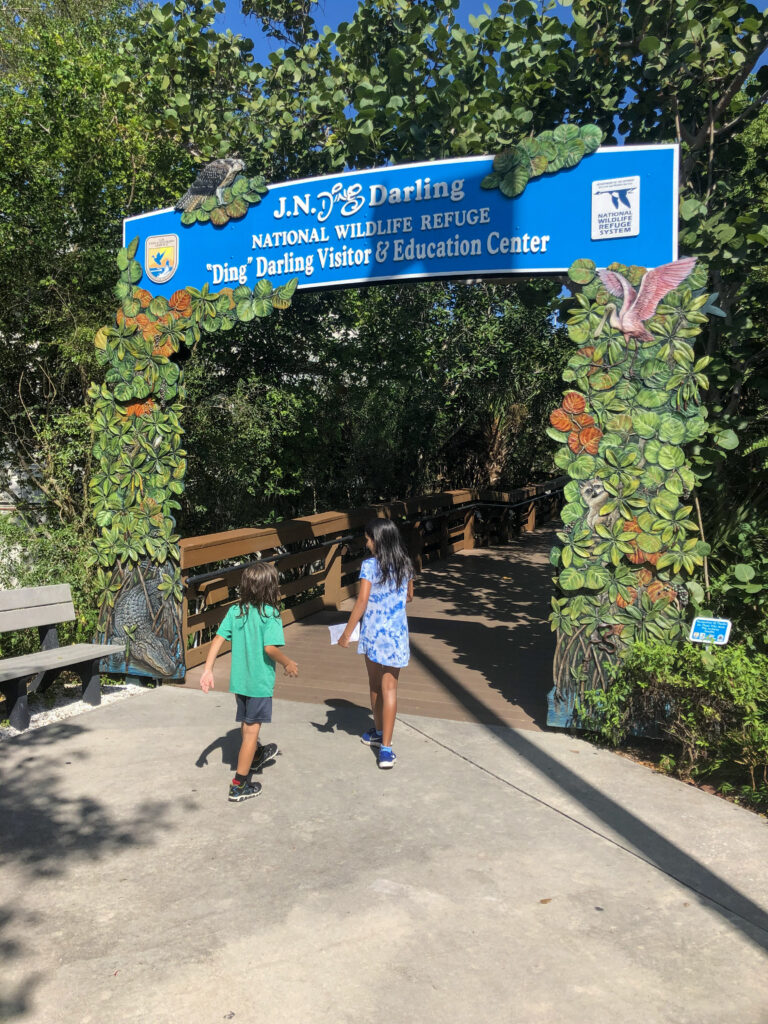 Here is a story about patience. The kids were told that if they waited and were quiet, there's a good chance they could spot a manatee somewhere in the wildlife refuge. We got to one area and a couple said they had heard one there and were waiting. The kids waited for 5 minutes and wanted to go. We stopped a few other places along the way to see birds and a gator. Our next stop was rumoured to be the place to see the manatee. The kids waited long enough for the picture to be taken and then wanted to run back to see if we could see a snake again that had crossed our path. That night in bed? Cue the tears. They didn't see a manatee. Parenting lesson learned? You should get an annual pass to the wildlife refuge.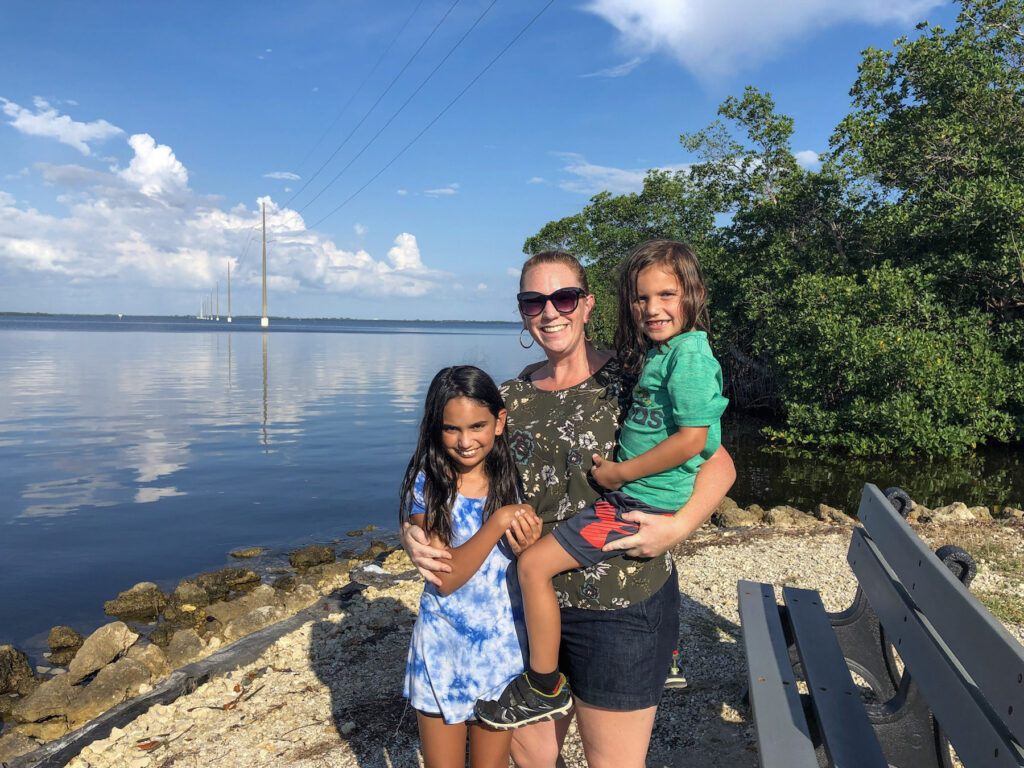 Captain Bob's Excellent Adventure Day Safari
The kids and I did an Everglades Gator and bird spotting tour with Everglades Day Safari – Fort Myers in an airboat. The gator viewing wasn't plentiful, there were a few eyes popping up here and there, but it certainly was exciting to try to see them!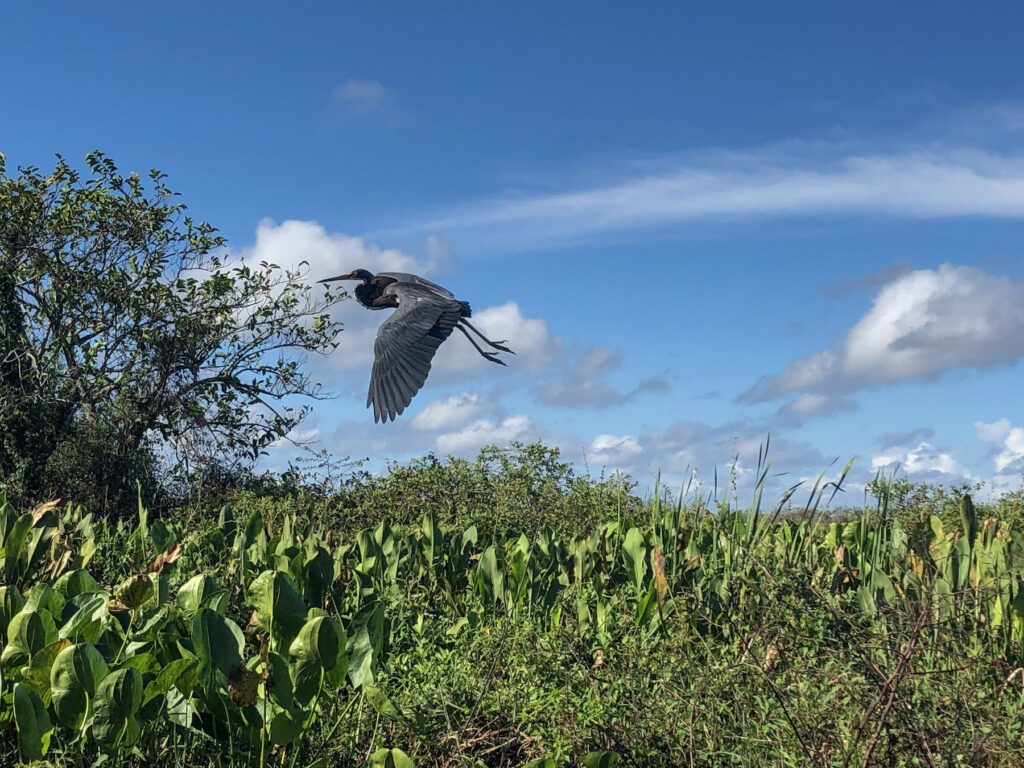 Here's something I wouldn't have done as a kid… Hold boas, king snakes, pythons, alligators… But our day guide Rhett? He had Little Man and Miss M jumping to be first in line the whole time.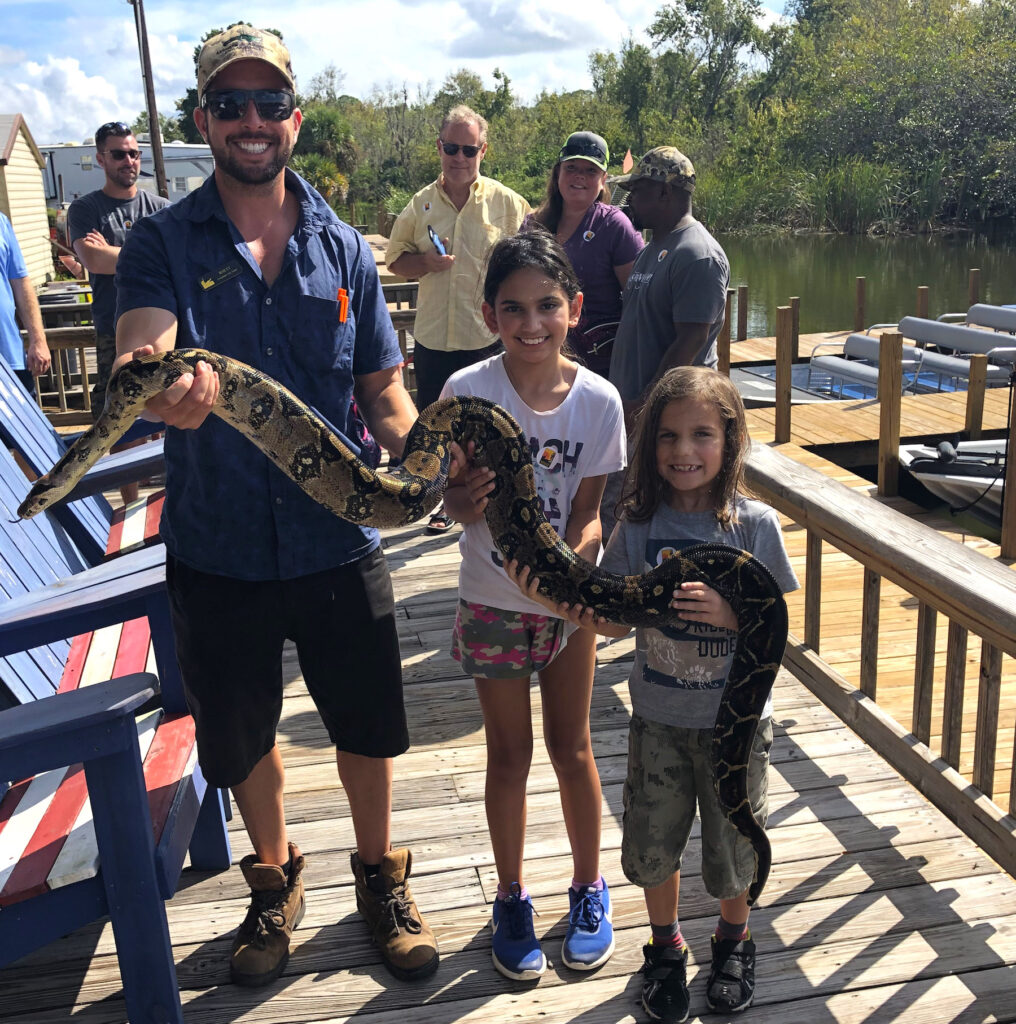 He was so enthusiastic and knowledgeable about the reptiles that live in the Everglades, the kids couldn't help but be into it. Definitely worth a half-day trip adventure. Note – you will have to head back into Fort Myers to get picked up by there van for this excursion.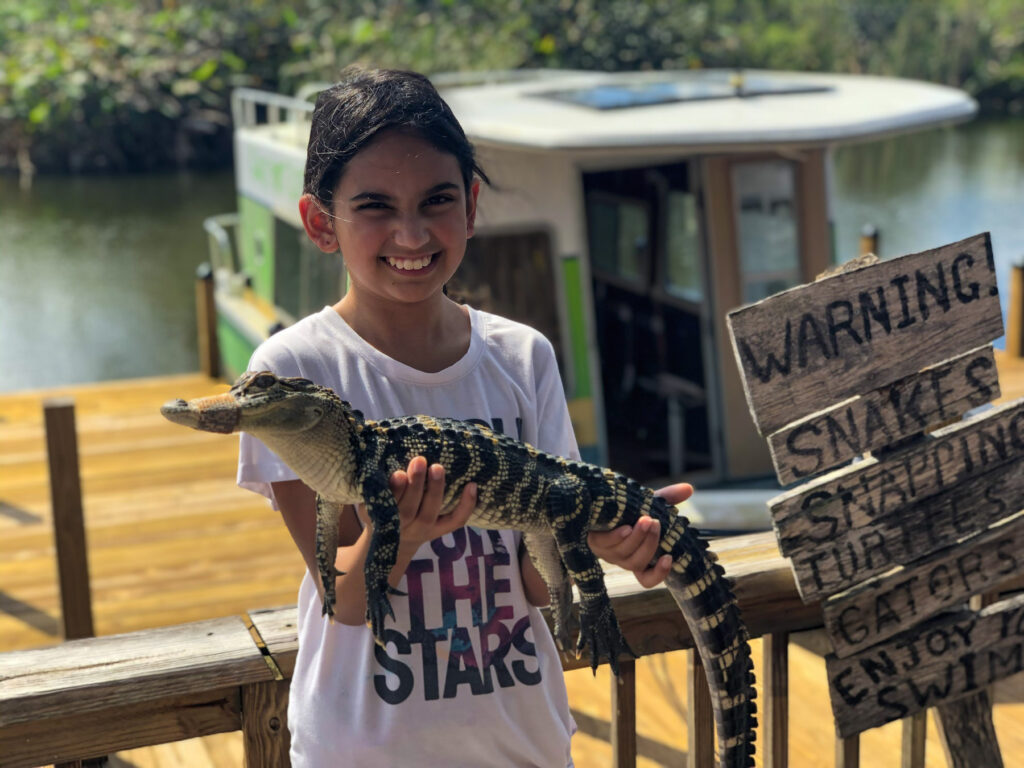 Where To Eat on Sanibel Island With Kids?
When travelling with my kids, I have to know where the good ice cream places are! The two ice cream places we tried on Sanibel Island are Joey's Custard and Love Boat Ice Cream. Tip for Canadians – Tim Horton's coffee is served at Joey's Custard! Joey's Custard is located at 2467 Periwinkle Way. Love Boat Ice Cream is at 1700 Periwinkle Way in the Plaza with the big Jerry's grocery store.
One day we went for a later brunch at the Lighthouse Cafe, which was very busy! It's always a good sign when a place is packed on a weekday.
As I am a big craft beer aficionado, I had to hit up Doc Ford's Rum Bar & Grille. Located at 2100 Island Inn Road, I was able to try a couple of beers brewed in the Fort Myers area. Unfortunately for me, there are no craft breweries on the island. We also had dinner there and the kids were super happy with their chicken fingers.
Since the island is only 12 miles long, it's not a far distance to get to any of these places from wherever you are staying.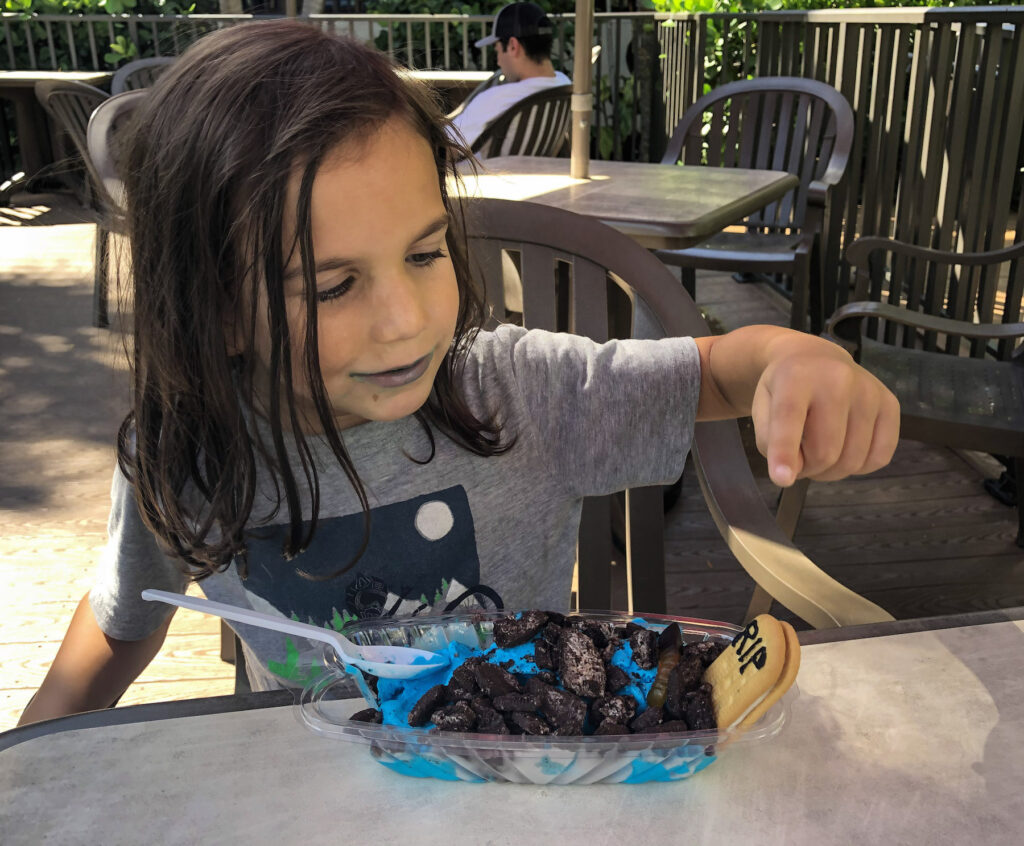 Where To Stay on Sanibel Island With Kids?
We stayed at the Island Inn, the very first hotel on the island. It's located right on the beach in the premier spot for shelling. We had a lodge gulf view luxury suite with a full kitchen for cooking and a screened-in balcony for dining and spending evenings listening to the water. The bedroom had a king-size bed which was amazingly spacious to sleep in with the kids since we currently share a double bed at home. I would absolutely stay there again.
Convinced to travel to Sanibel Island and check out the cool things to do in there? Check out the accommodation options for your dates through my booking.com affiliate search box:
And always remember, Florida can be very HOT! Always make sure to bring plenty of water in your backpack or day bag, wear sunscreen, please wear hats, apply bug spray, and wear comfortable walking shoes when doing day trips or walking about.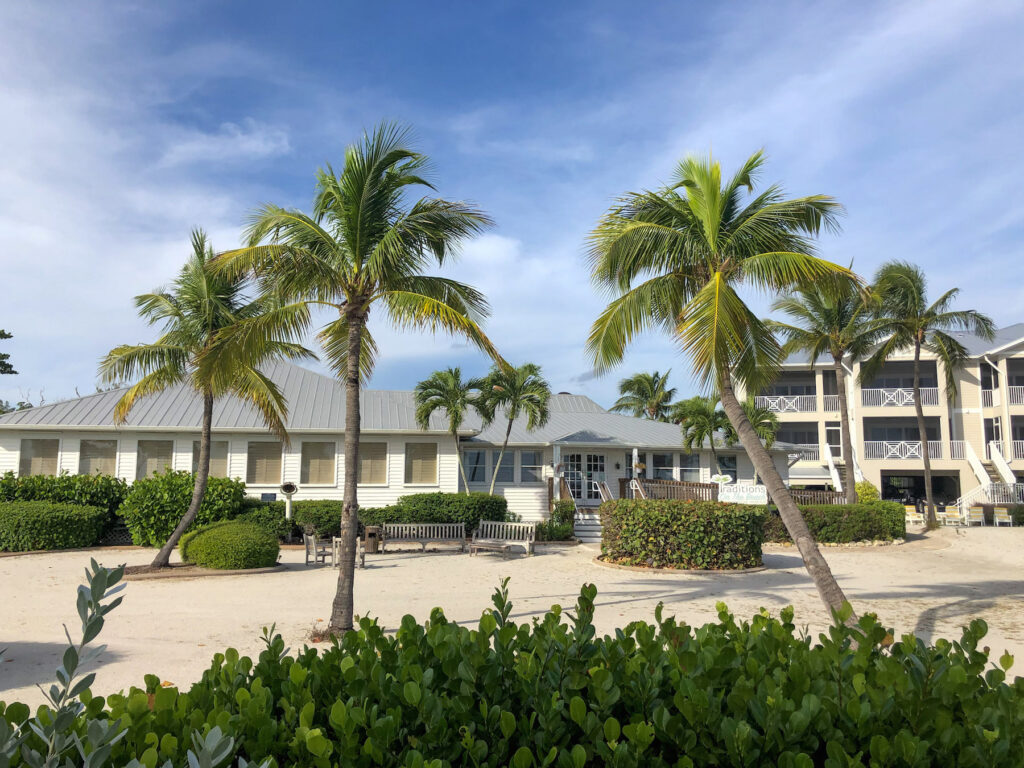 Do You Need A Car on Sanibel Island?
I definitely enjoyed having a rental car while we were on Sanibel Island. I picked it up from the airport in Fort Myers when we landed and there was at least one day where we did not leave the hotel and therefore did not use it. As my kids are only 5 and 10 and we would have to pay to rent bikes anyway if we opted to cycle around the island, it made sense for us to have to get groceries. I personally would not have felt sage cycling after sunset, so driving was a better evening option for us. Having a car made getting to Fort Myers quick and easy as well.
Red Tide
I would also be remiss to not mention Red Tide. Red Tide is a name given to an algae that are harmful to fish and humans. The occurrence of Red Tide is when simple plants that live in the sea and freshwater—grow out of control. Every single coastal state in the U.S. has reported red tide and the cause is primarily pollution – chemicals in the water. When the red tide is high, dead fish wash up on shore, some shellfish is unsafe to eat and humans, especially those with asthma, have trouble breathing. There was a mild red tide when we visited. Smaller dead fish washed up and we had mild coughs when spending extended periods of time on the beach and shore area. Once we left the beach area, we stopped coughing.
Not a single person I spoke to in the area seems to be concerned about Red Tide and carried on with business as usual. One person mentioned that it comes from "Alabama". As a visitor, that attitude is somewhat concerning to me and in the future, I'd like to see some efforts in place and real discussion about red tide and the time of year when it's low and high, and how to prevent it from happening.
We were gifted our accommodations at the Island Inn on Sanibel Island and with excursions while there. As always, opinions and fun times are always mine and those of my kids.
KathrynAnywhere is a participant in the Booking.com affiliate advertising program designed to provide a means for sites to earn advertising fees upon guests booking reservations at the accommodations listed.