One Of My Best Days at Walt Disney World
I have a confession to make… I went to Walt Disney World Resort in Florida, with an adult friend and without my children. Okay, it's a little bit better than that. I went on a hosted media trip. So it's not like I went out of my way and planned a vacation to Walt Disney World without my children… I just didn't decline the invitation to go! I mean, how could I? It's one of the most Magical Places On Earth, it's my happy place, the place that reminds me I have emotions and makes me feel ALIVE! The rush of exhilaration that the Aerosmith Rock N Roller Coaster shoots feelings through me is something that I have yet to replicate. Of course, being on this trip led me to have one of my best days ever at Walt Disney World!
As if going to the Walt Disney World Resort without my kids wasn't bad enough (I did buy them souvenirs, stop judging me!), I got into a situation where I peed my pants laughing. For real! A grown-up woman (who has had 2 babies mind you) peeing her pants in a fit of laughter, it happened!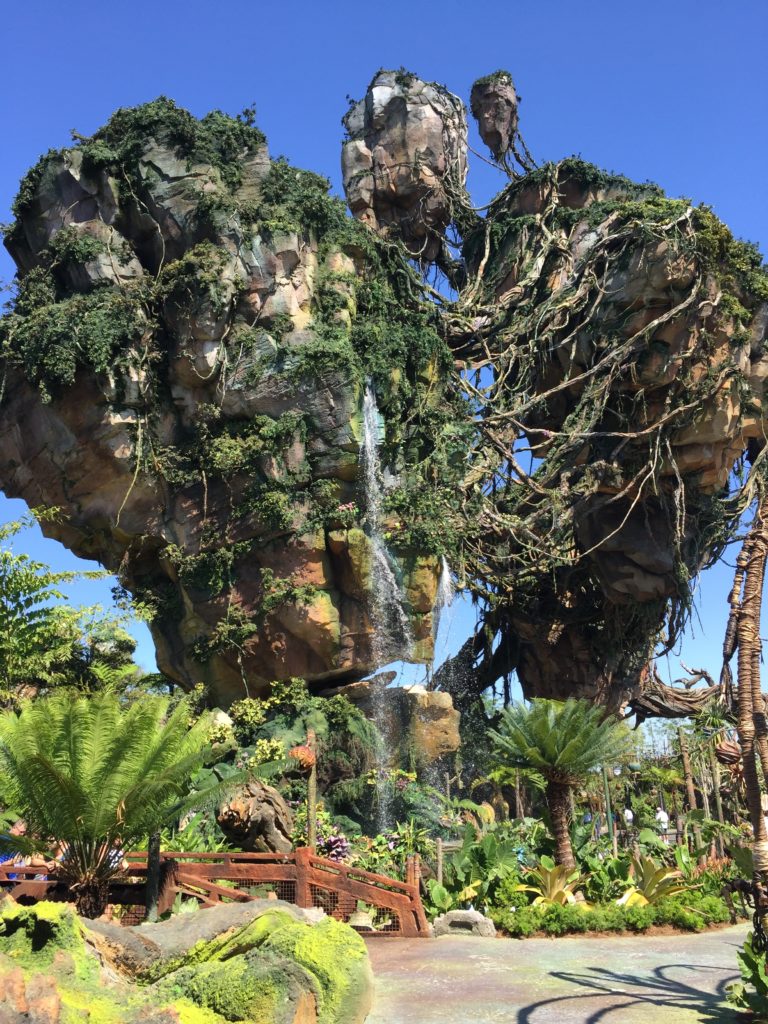 One Of My Best Days at Walt Disney World
It was at the end of one of the MOST amazing days ever – the day started off early, and we took advantage of the morning extra magic hours (where a specific park on a certain day is open one hour early for resort guests only) at Disney's Animal Kingdom Park and ran to Kilimanjaro Safaris before the park opened to the rest of the world. Then, I was one of the exceptional few who were permitted to view PANDORA, The World Of Avatar.
It was so cool to Explore the Valley of Mo'ara, climb into a reed boat to hear the Na'vi Shaman of songs fill the forest with music and experience the BEST NEW RIDE at Walt Disney World Resort, Flight of Passage (FYI, Pandora opens on May 27th and there are Extra Magic Hours that day in Disney's Animal Kingdom park, so please plan accordingly!).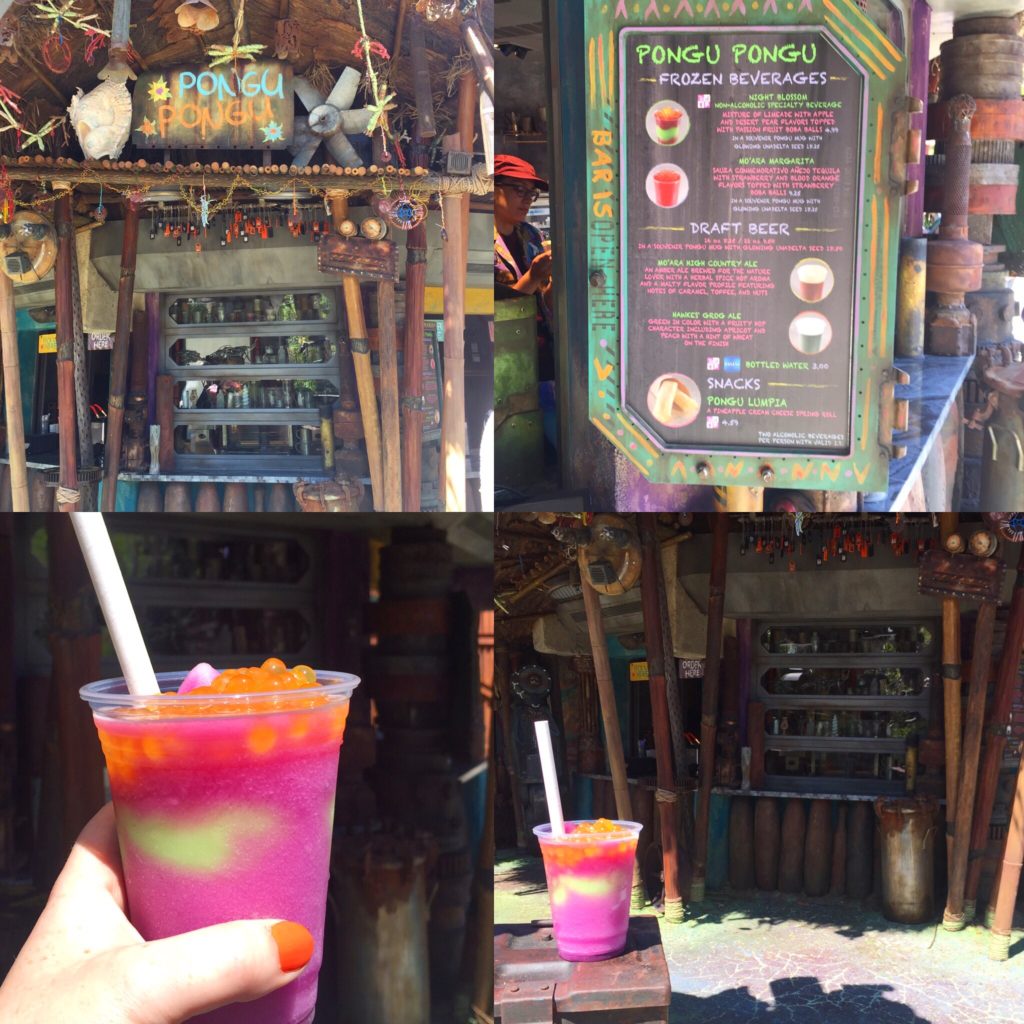 The Flight of Passage pairs you with your very own Avatar to experience Pandora. You sail in the air on the back of a mountain banshee. This experience is OFF THE HOOK, you can feel that banshee breathing between your legs! A ride like none other.
And then, we took a tour of Kidani Village. That was followed by a tasty lunch at Sanaa. Then back to the resort we were staying in, Disney's Boardwalk Inn for a site tour – in which I found the quiet pool, SCORE!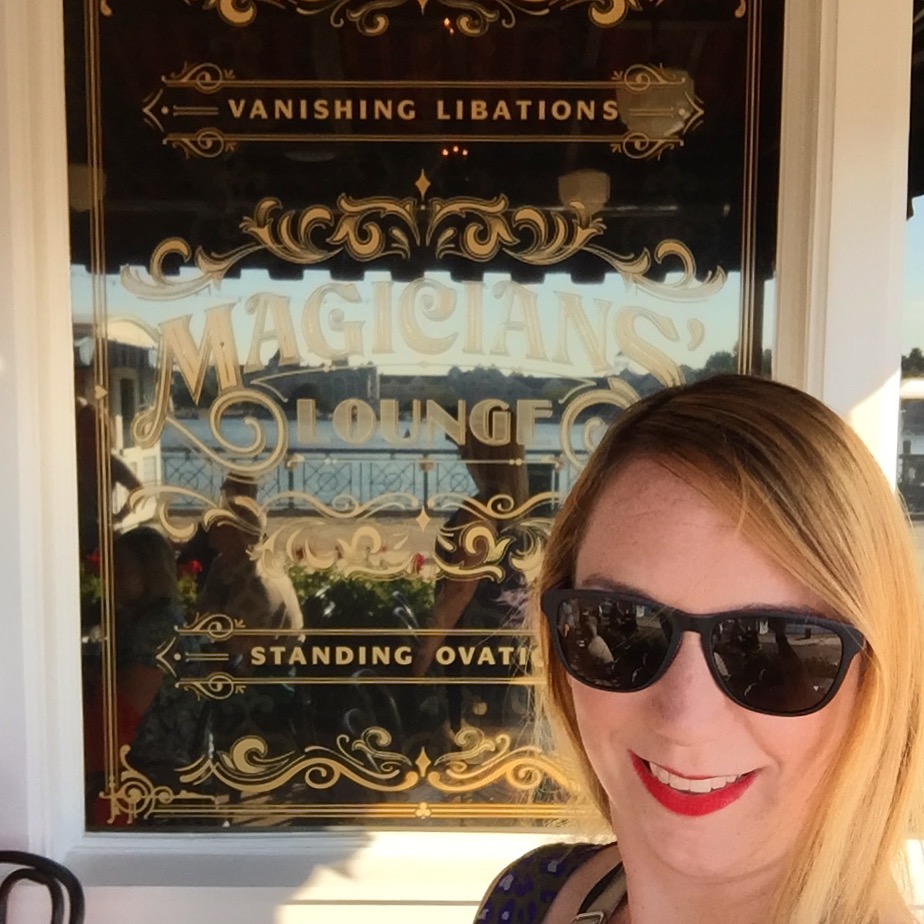 When the group all met at the AbracadaBar, the alcohol started to flow. After a couple of drinks there, onto the Flying Fish for dinner, a glass of wine there and then to Epcot for a special Illuminations Dessert Party. More wine was drunk there! After a couple of days with the media group, some barriers were down, and good conversations were being had. Some of us realized we had known who the other was on social media for years. Although we had not connected before that moment, it was like hanging out with old friends!
It all started with some laughter…
Walking back from Epcot to our resort, I got into a comedic, lively conversation with a Floridan Republican. I am a leftie, pinko Canadian. But we had a good laugh regardless of the state of the world today. By the time the group had arrived at the lawn of the Boardwalk Inn, I was laughing so hard, my bladder was struggling. Did I mention I've had 2 kids? My drink count was higher than my weekly average and I had already broken the seal BUT I COULDN'T STOP LAUGHING!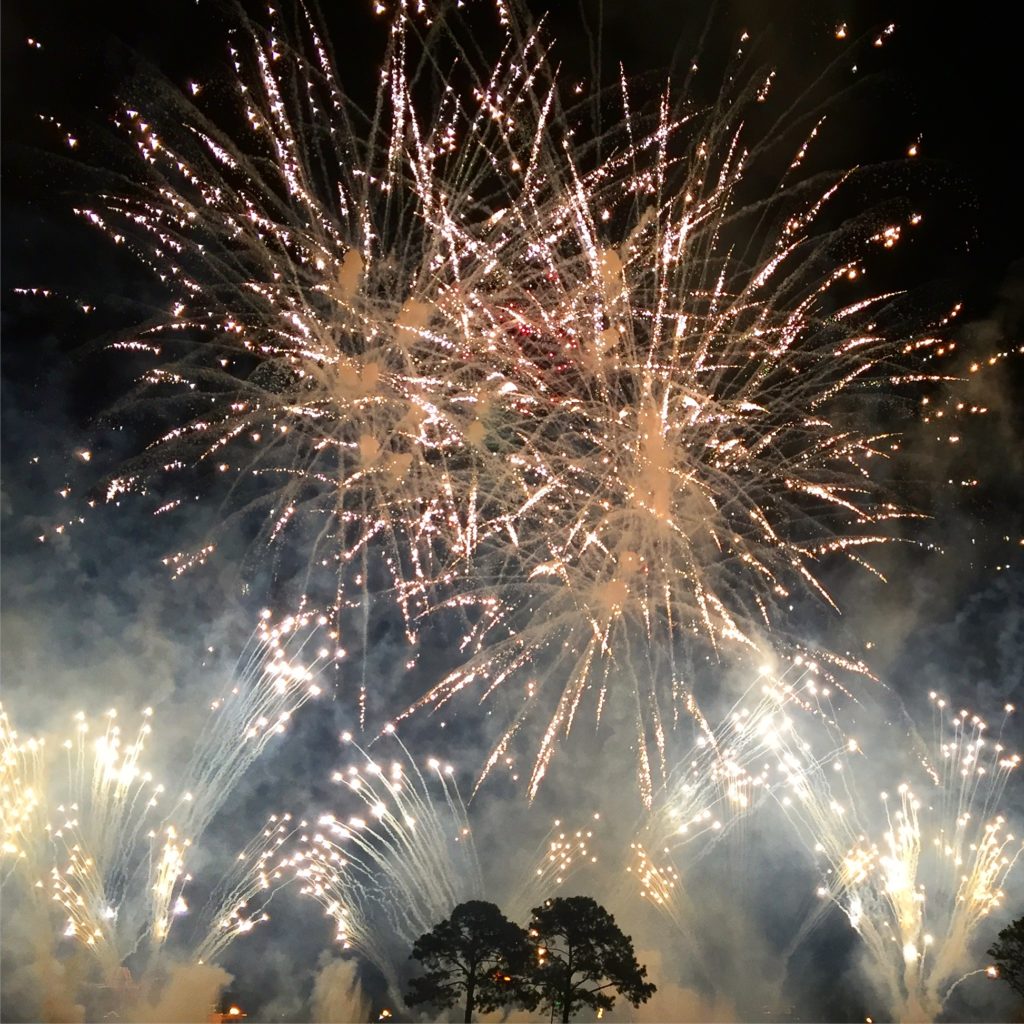 Okay, so it wasn't a full-out gush or anything like that. It was enough of a dribble to make me run to my villa. I made it before it was too late (YAY)! And what was even better – our villa was equipped with a clothes washer, dryer, AND detergent. No one except my travel companion was none the wiser. Point for Disney's Boardwalk Inn and Villas for in-suite laundry!
Check out my room tour on Reality Moms on Facebook:

Disclaimer – I was invited as part of a media trip to the Walt Disney World Resort however all opinions and thoughts are mine. If you'd like to see an older post on a Value Level Resort I stayed at with my family – see here: I LOVED DISNEY'S ALL STAR MOVIES RESORT