I'm the first to admit that I thought that Niagara Wine Country ended at the border to the United States. I believed that there was only wine production on the Ontario side of Niagara, not on the New York side. Like the border was this imaginary line where the topography stopped producing the appropriate climate for wine until you got to the Finger Lakes Region of New York State.
I was wrong. And pleasantly surprised to learn of my mistake and I don't mind owning up to my own ignorance. I was never told differently or that there was a wine region on the New York side of Niagara Falls. So, a very happy discovery! You see I like wine and I'll travel a reasonable distance to taste good wine. 
***I was hosted and treated by the vinifera wineries of Niagara County, NY. While I was wined and dined, I'm always honest in my reviews***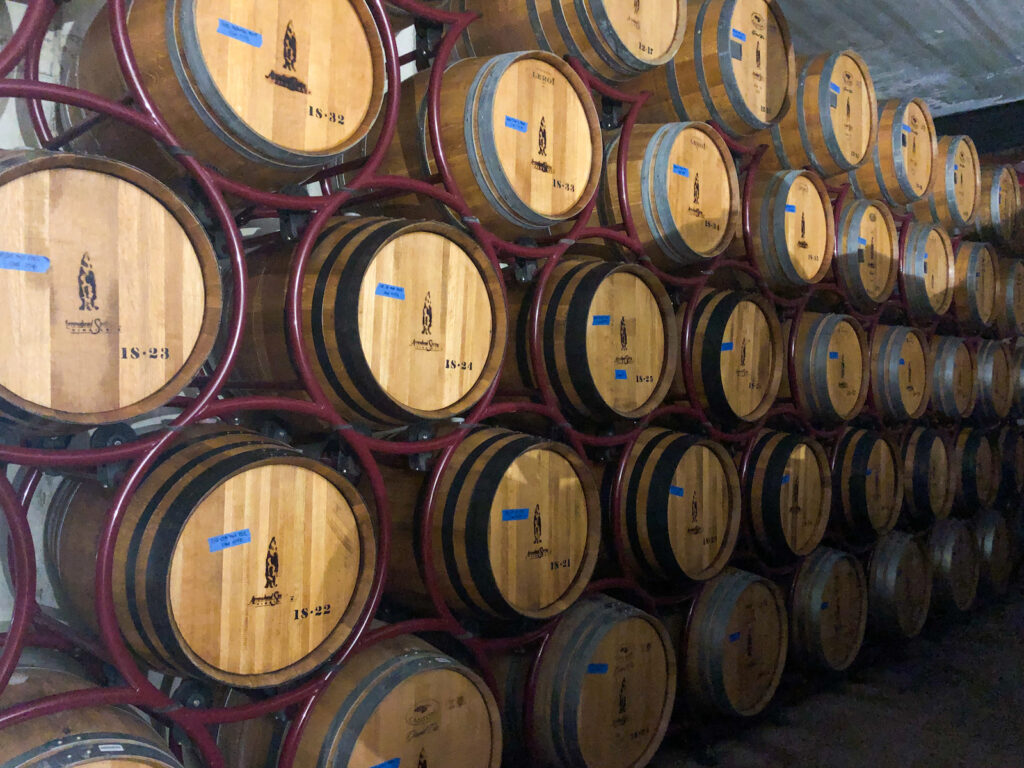 Niagara Wine Country
North America's Niagara Escarpment runs east and west mostly through Ontario and New York. It does extend all the way through Michigan, Wisconsin and Illinois. I had no idea that the reach was that far west until I started the research. The escarpment is best known for the most famous cliff in the whole world. It is where the Niagara River plunges over and thus is called Niagara Falls. I also learned that the Niagara Escarpment is a UNESCO World Biosphere Reserve, this is where the oldest forest ecosystem in all of North America lies. I'm pretty chuffed to live this close to it! There's a lot of great hiking on the escarpment, but I digress…
On the eastern end of the Escarpment and the plains of Lake Ontario, lies a historic grape growing region. Some 400 years ago, Dutch settlers planted vines on a small island in this new world. That was followed by Englishmen on a different island to the East. And then French immigrants in a river valley to the North. Thus the area has now become a wine rich region and Vinifera grapes are the region's ideal. Many of the wineries in Niagara Wine Country on both sides of the border develop Pinot Noir, Merlot, Cabernet Franc, Cabernet Sauvignon, Syrah, Chardonnay and Riesling.
The towns and cities that make up this area are Lewiston, Lockport, Niagara Falls, Youngstown and North Tonawanda.

Wineries You Will Want To Visit in Wine Country Niagara Falls, New York
Arrowhead Spring Vineyards, Chateau Niagara Winery, Schulze Vineyards & Winery, and Freedom Run Winery are the 4 wineries that are in Niagara Wine Country that I recommend visiting. These wineries have all won awards in the state, at the national and even at the international level and I have tasted their wines myself. If you did not know the Niagara wine region extended over the border into the USA, you'll be pleasantly surprised.
I would advise visiting the wineries on your arrival day. This way you have the opportunity to make a purchase and enjoy it over the next couple evenings of your stay if you do not want to attempt to bring it back over the border.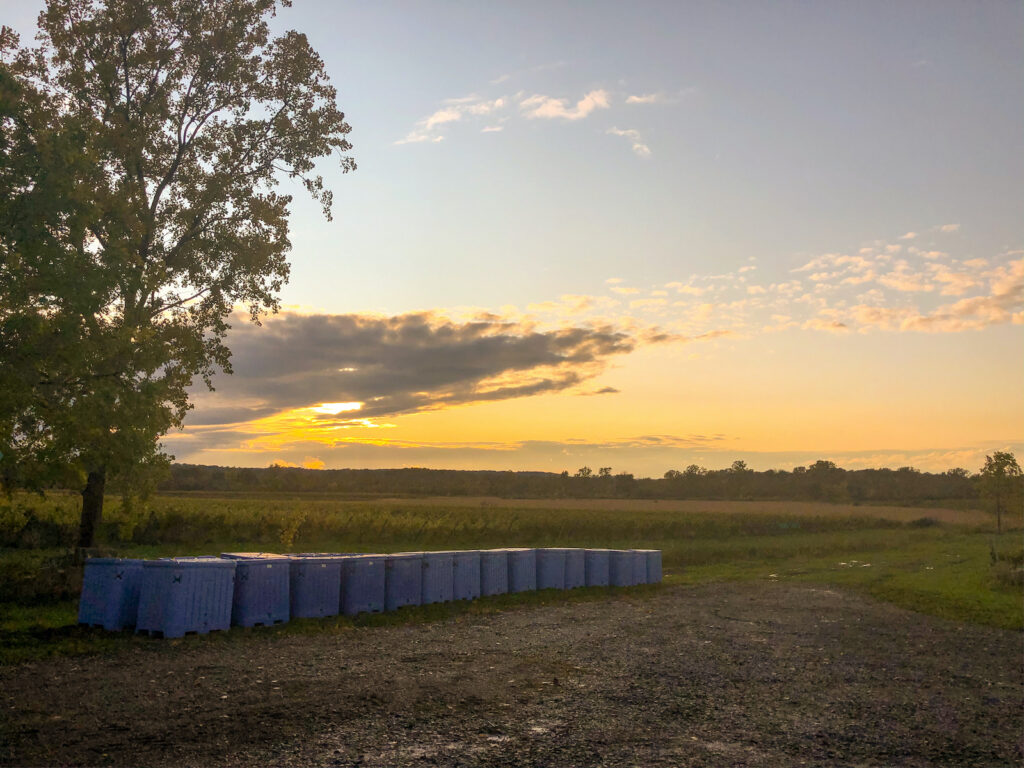 Arrowhead Spring Vineyards
Robin Ross and her son, James run Arrowhead Spring Vineyards and produce wines that reflect the thoughtful care and effort into the sustainability of the environment in which they reside. They are passionate and enthusiastic winemakers that live and breathe their zest for the finished product.
At Arrowhead Springs, they believe that great wine starts in the vineyards. And they are are not afraid to produce their wine by their own hands. From the field to the bottling, Robin, her husband and James are involved in every step of the way.
The Pinot Noir was one of my favourites and I am thrilled that I was able to bring a bottle home to enjoy later. I also brought back a 2016 Meritage Reserve that was aged for 24 months in Oak Barrels. Now, I truly have a love affair with beer, whiskey or anything else aged in Oak Barrels. The complex flavour of this blend is 55% Cabernet Franc, 26% Cabernet Sauvignon and 19% Merlot. It will match up to the heartiest of meals.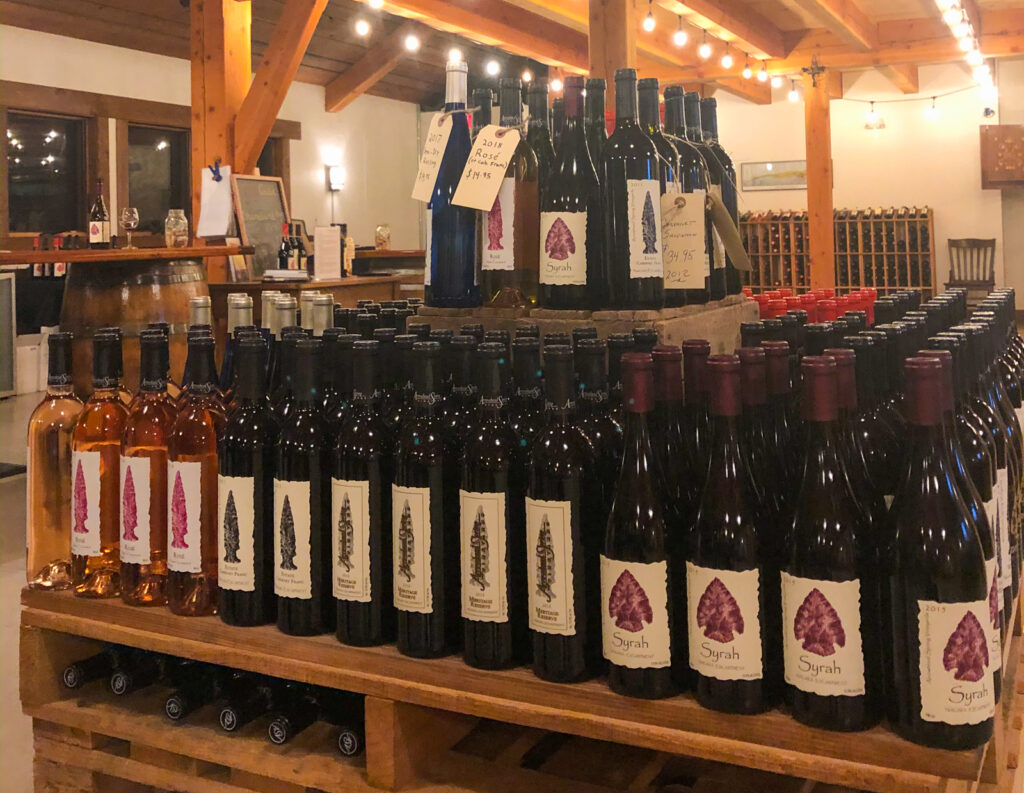 Freedom Run Winery
Neighbouring Arrowhead Springs in Lockport, New York is Freedom Run Winery. Freedom Run Winery treats all wine as an art form. 
Freedom Run Winery was one of the founding members of The Niagara Wine Trail. A labour of love for many years, the boutique winery sits on 93 acres of farmland. Their Cabernet Sauvignon is to die for!
The name "Freedom Run" comes from the folklore of the area – it is said that in the time of the Underground Railroad in the 1800s, many former slaves ran through the area at night towards the Niagara River, and across to Canada, to their Freedom.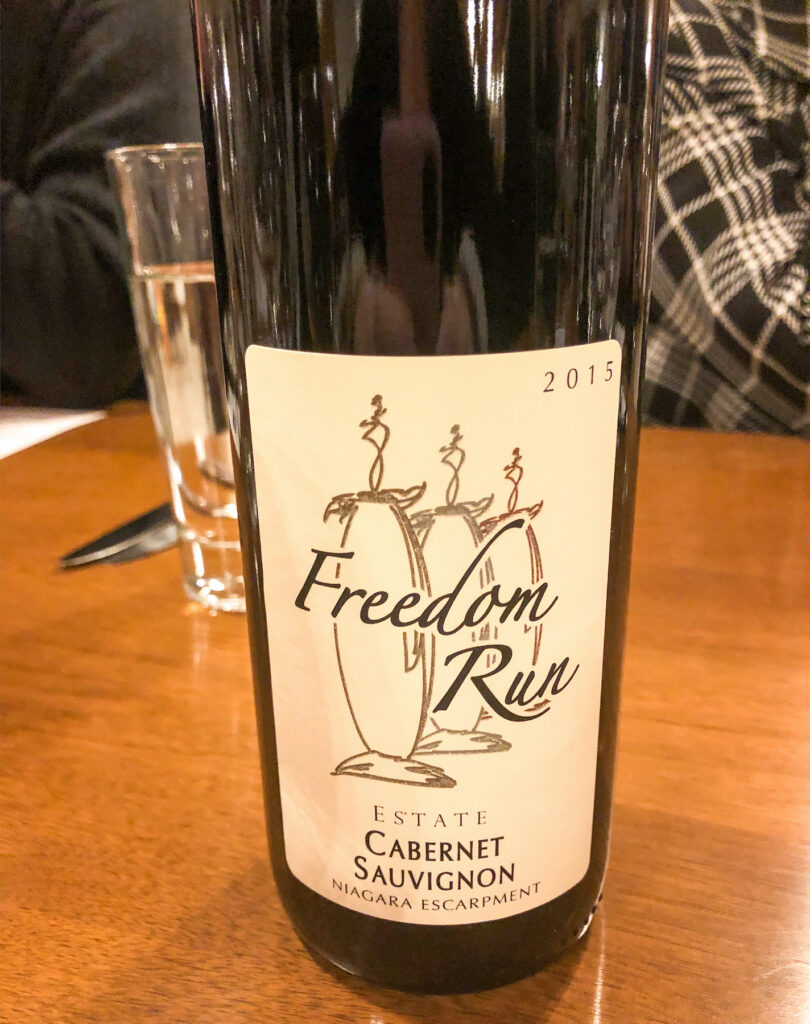 Chateau Niagara Winery
Sitting down for dinner with winemakers  Jim and Kathy Baker from Chateau Niagara Winery is a treat! Jim is a hoot and together they share an incredible passion for the land, the wine, and good food. They also have a curiosity for the exotic and the unique to the region, lovingly crafting Gewürztraminer and Blaufrankish, (also known as Lemberger) and Saperavi.
The winery on the Niagara Plain comprises 31 acres of prime farmland on the banks of 18 Mile Creek in Newfane. Try their Gewurztraminer, you won't be sorry.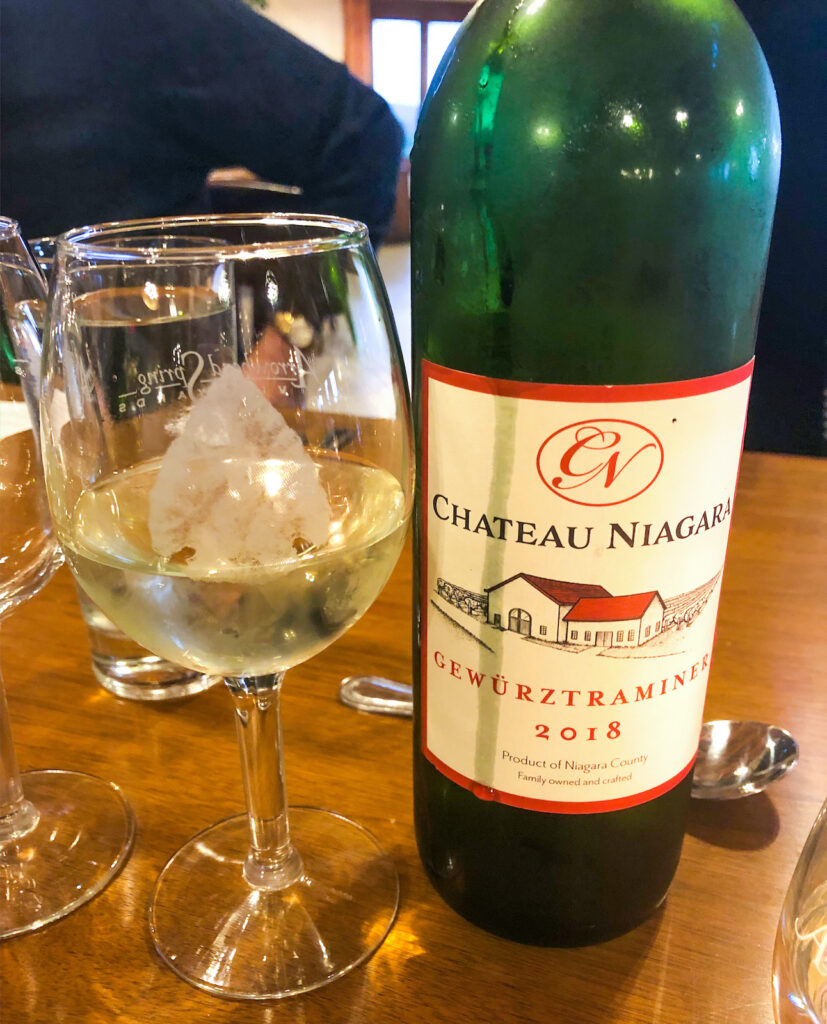 Schulze Vineyards & Winery
Like the other wineries on the Niagara Wine Trail, Schulze Vineyards & Winery is a family-owned and invested establishment. 
Boasting country views like none other, Schulze Vineyard sits on 122 acres of land in Burt, New York. They find themselves just minutes from the south shore of Lake Ontario. Starting back in the 1960's the family business was juice production. After many years, the first wine was produced. The winery officially opened in 2007 and the rest is history.
If you like an off-dry white Riesling hybrid, give their Siegfried Reserve a try.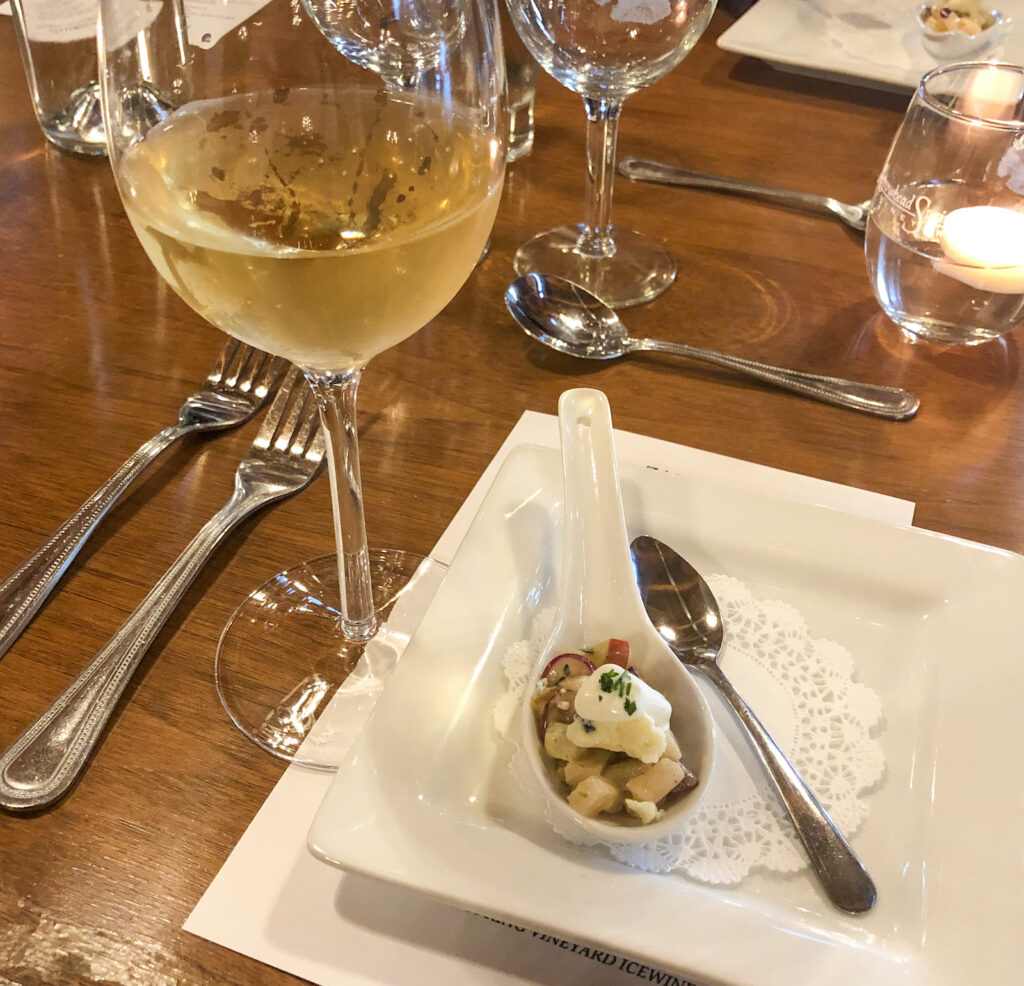 Where To Stay – Niagara Crossing Hotel & Spa
Let's be honest, the fall of 2019 was a little crazy for me in terms of travel. Between backcountry camping in the Kawarthas, to TBEX in Montana to being on the road covering Canada's federal election for CPAC, I spent a lot of time in hotels. I also had my share of weird mattresses, bad nights of sleep and strange noises in hallways. My bed at Niagara Crossing Hotel and Spa was a dream. The sleep I got that night was fabulous.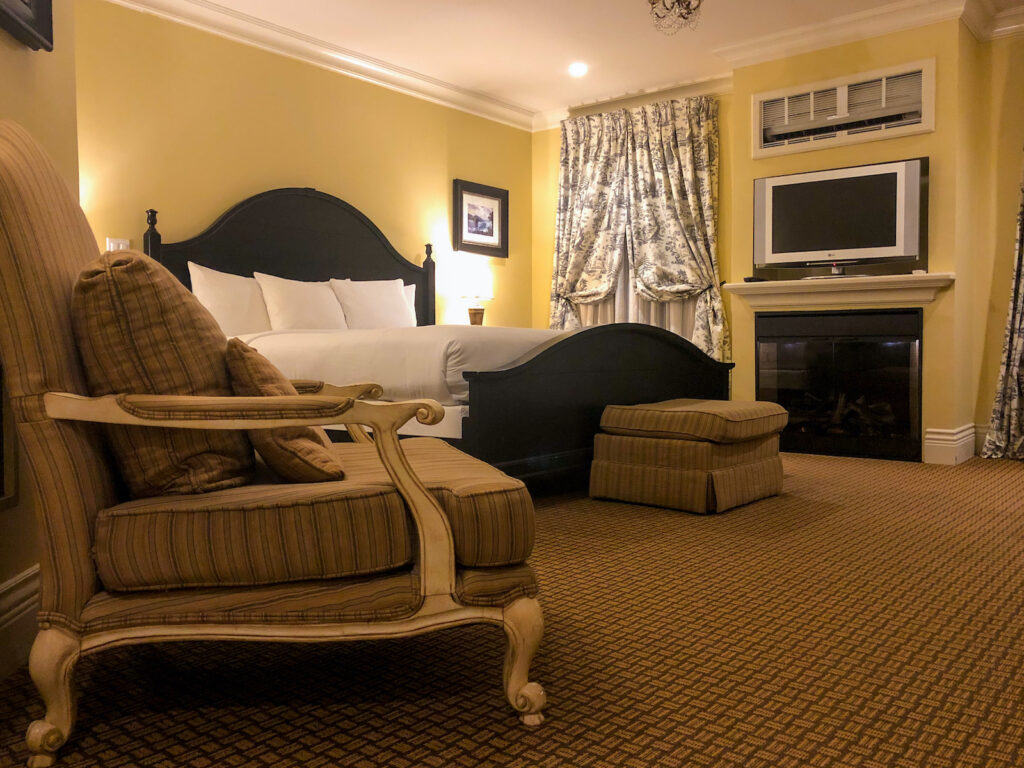 My room was incredibly spacious, inviting and comfortable. Although it was raining fairly hard while I was there, I know I did have an incredible view of the river. The continental breakfast in the lobby was great. There was a waffle maker – I'm sorry my kids missed out on it!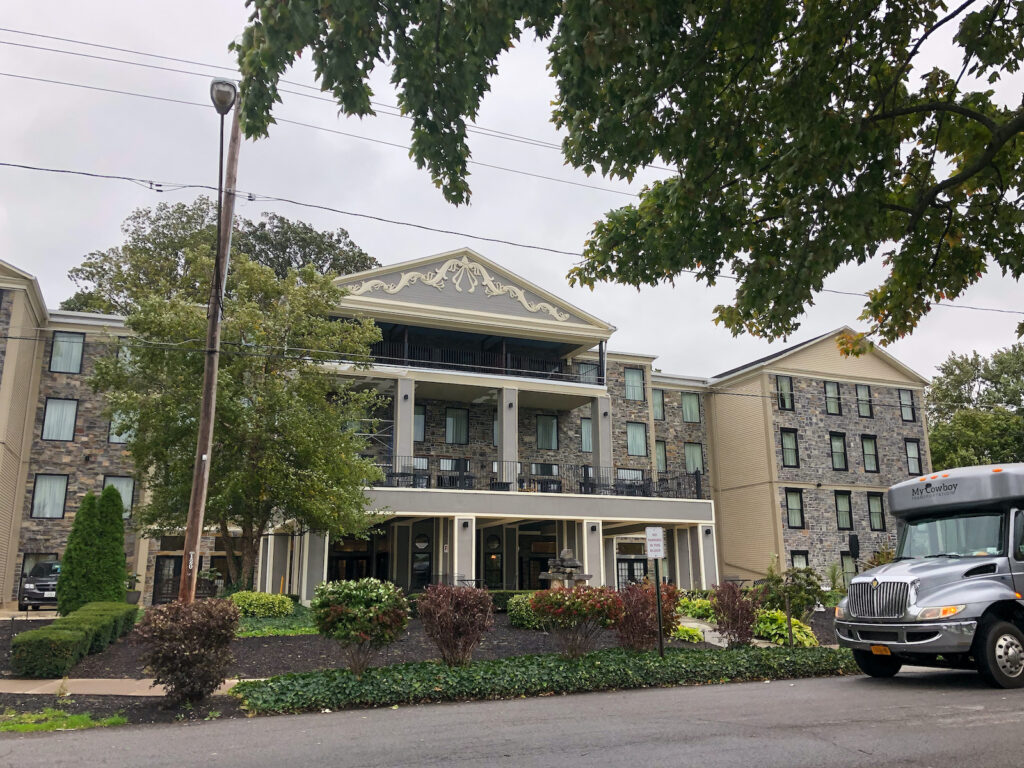 Lewiston is an incredible historic town in New York state. Known as the last stop of the Underground Railroad, where slaves escaping their landowners and "masters" could get across the river to Canada, the hotel is situated on a hilltop facing the crossing. I'm proud to be from a country that offered safe passage for those looking for a better life. Although Canada has some stains on their history of human rights, this act of bravery that enabled many people to run to freedom is worth celebrating.
The hotel is roughly twenty minutes by car from the border crossing to Canada.
"Lewiston, New York" by Dougtone is licensed under CC BY-SA 2.0
What To do In Niagara County
I really want to say that no trip across the border to New York is complete without a visit to the truly amazing and awe-inspiring Niagara Falls. Guss what? That would make me a phony because that was my first time on the New York side of the Falls.
NIAGARA FALLS
Do you know how different the USA side is from the Canadian side? On the Canadian side, it's like we can't get enough of the cheesy commercialism. And industry can't get enough of making money off those who want to come and see them. And the view of the falls is outstanding.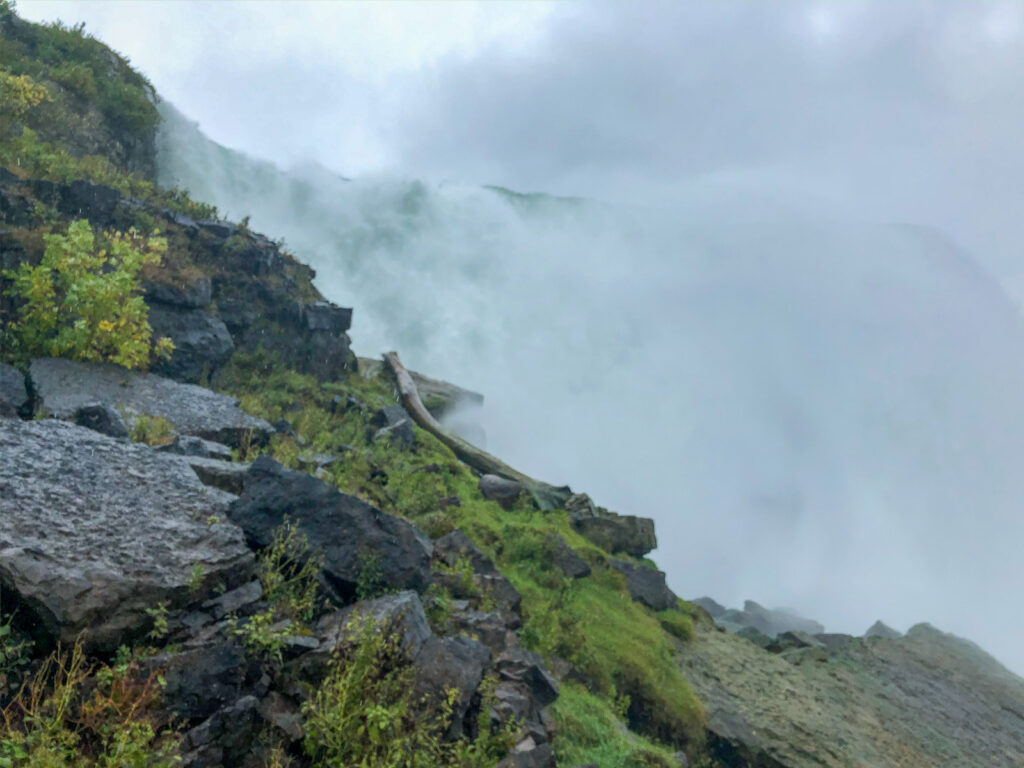 On the USA side, it's all parks and walking trails and lookout points. Crossing the border to wander here is worth it. The day I was there, it was raining, so the crowds were light. However, I can envision even on sunny summer days that it would be a treat to be here. As a disclaimer, it was very overcast when I visited. I could have photoshopped blue skies in place of the clouds, but it would be dishonest of me.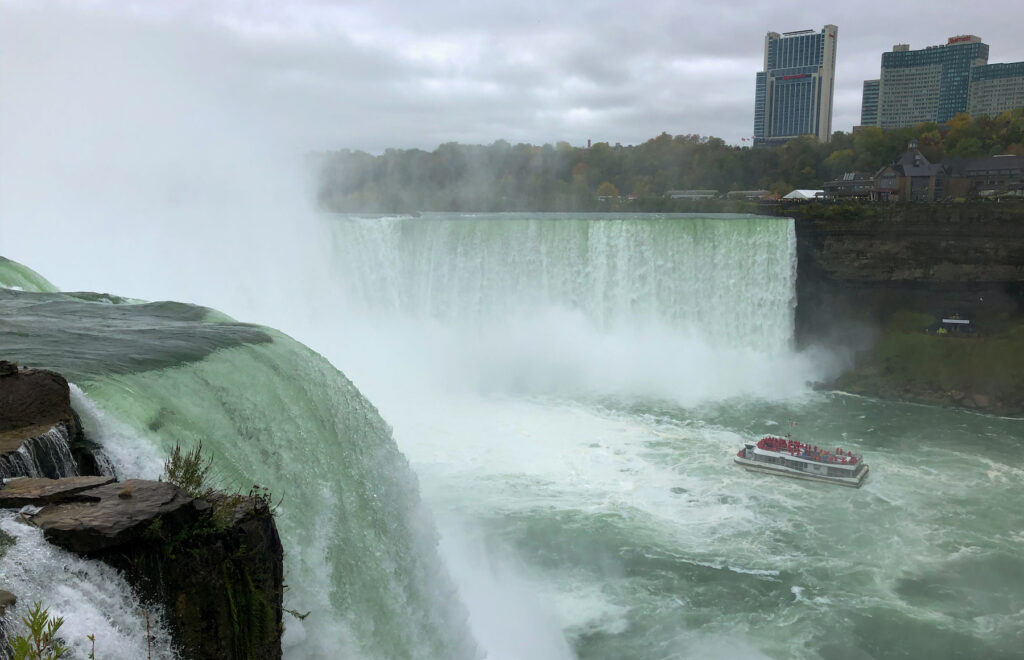 The view of all the hotels of the Canadian side is slightly shocking, I really have to say. All my 40 years of looking at the beauty of the New York side did not prepare me for what was looking back, ha!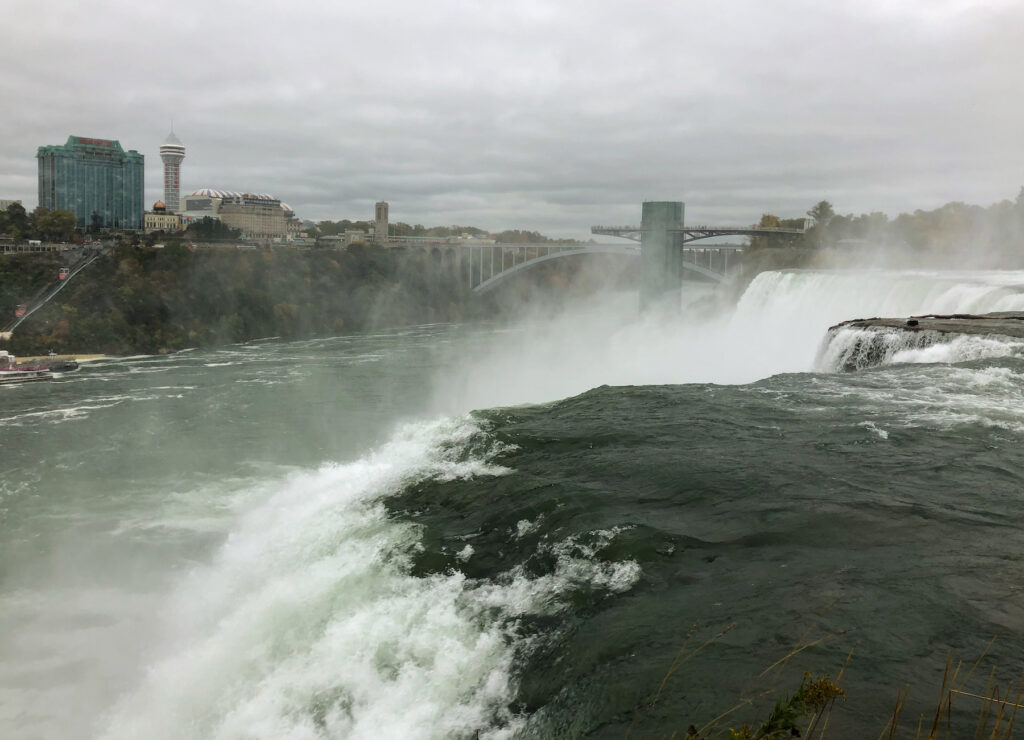 See The Martin House Complex
Put on your list of things to do – tour of the Frank Lloyd Wright-designed Martin House Complex in Buffalo. Wright designed this insane residence for a rich and prominent Buffalo businessman, Darwin D. Martin and his family back at the beginning of the 1900s. If you appreciate architecture, art and buildings, this compound in an older, upscale neighbourhood should be on your list of places to visit in Niagara Wine Country.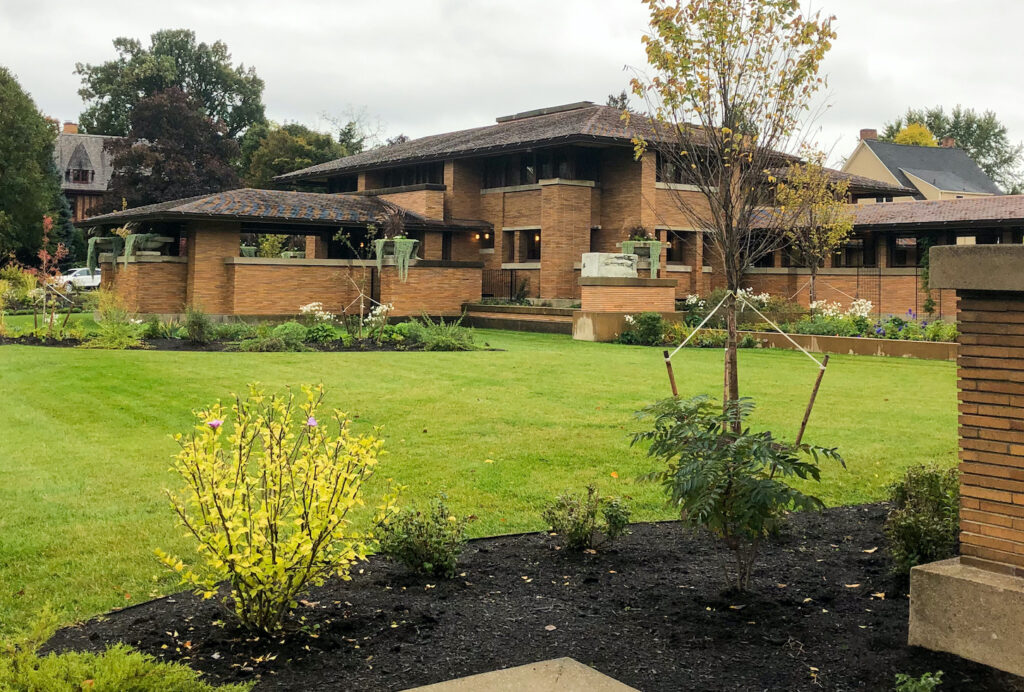 Altogether, the compound consists of six interconnected buildings. There is the main Martin House and a pergola that connects it to a conservatory and carriage house. Then there is Barton House, a smaller residence for family; and a gardener's cottage added in 1909.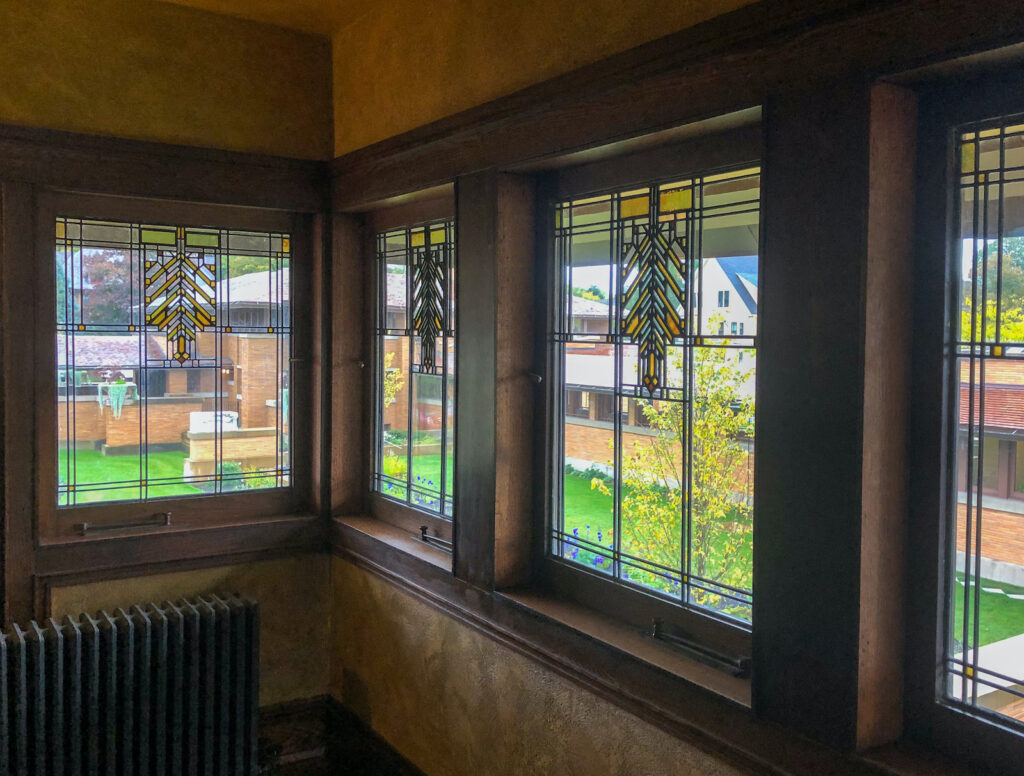 The Martin House definitely has a history of changing hands and disrepair. There is are renovations going on to this day.
There is not just one, but four examples of Frank Lloyd Wright's architecture in Buffalo. If you have the time to see more than one of the buildings while you are enjoying the Niagara Wine Trail, I've heard it's worth doing.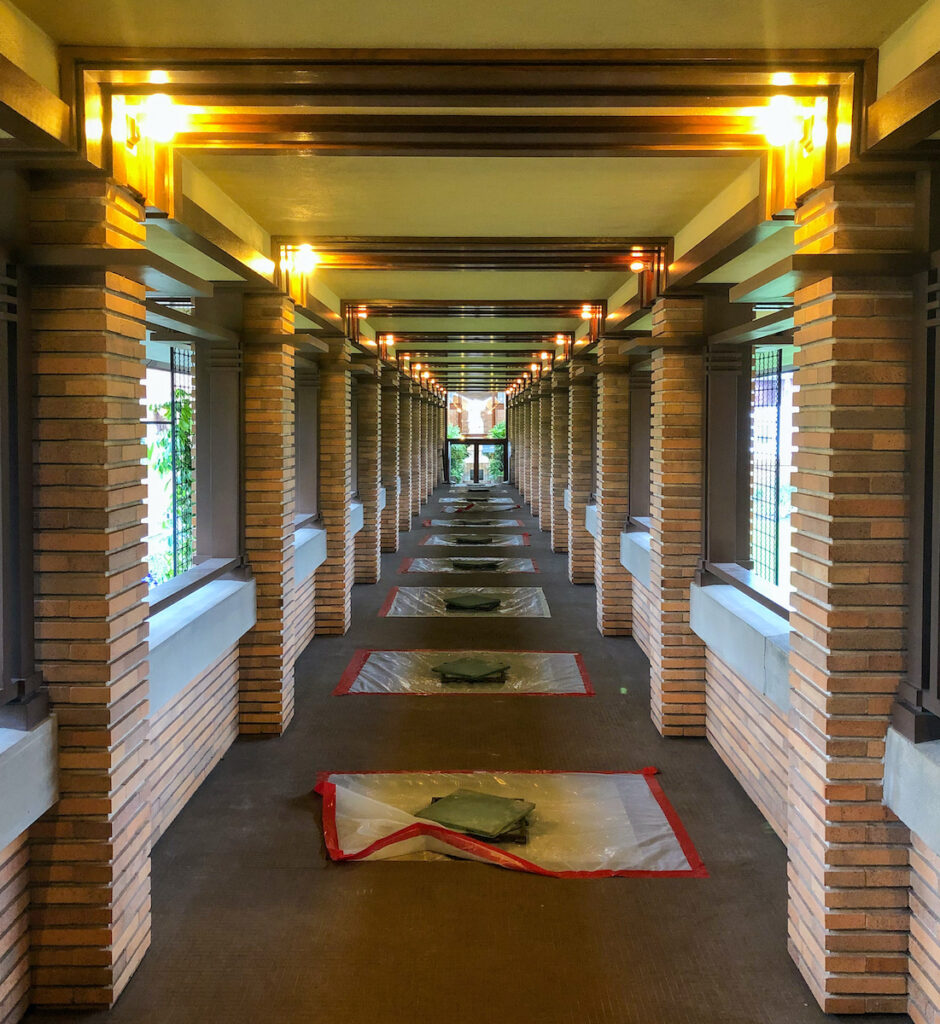 Where to Eat In Niagara Wine County
Local flavour and culture go hand in hand in New York State. Here are some of my picks of where to eat in the area:
Zam Bistro
Chef Michael Zambito introduced Historic Medina to exceptional service in a fine dining atmosphere after opening Zambistro in 2006.
Boasting seasonal flavors and bold ingredients, the chef creates his own spin on upscale comfort food. Chef Zambito's extensive seasonal menus present a culinary experience that will ensure your devoted return.
Find Zam Bistro in Medina, New York.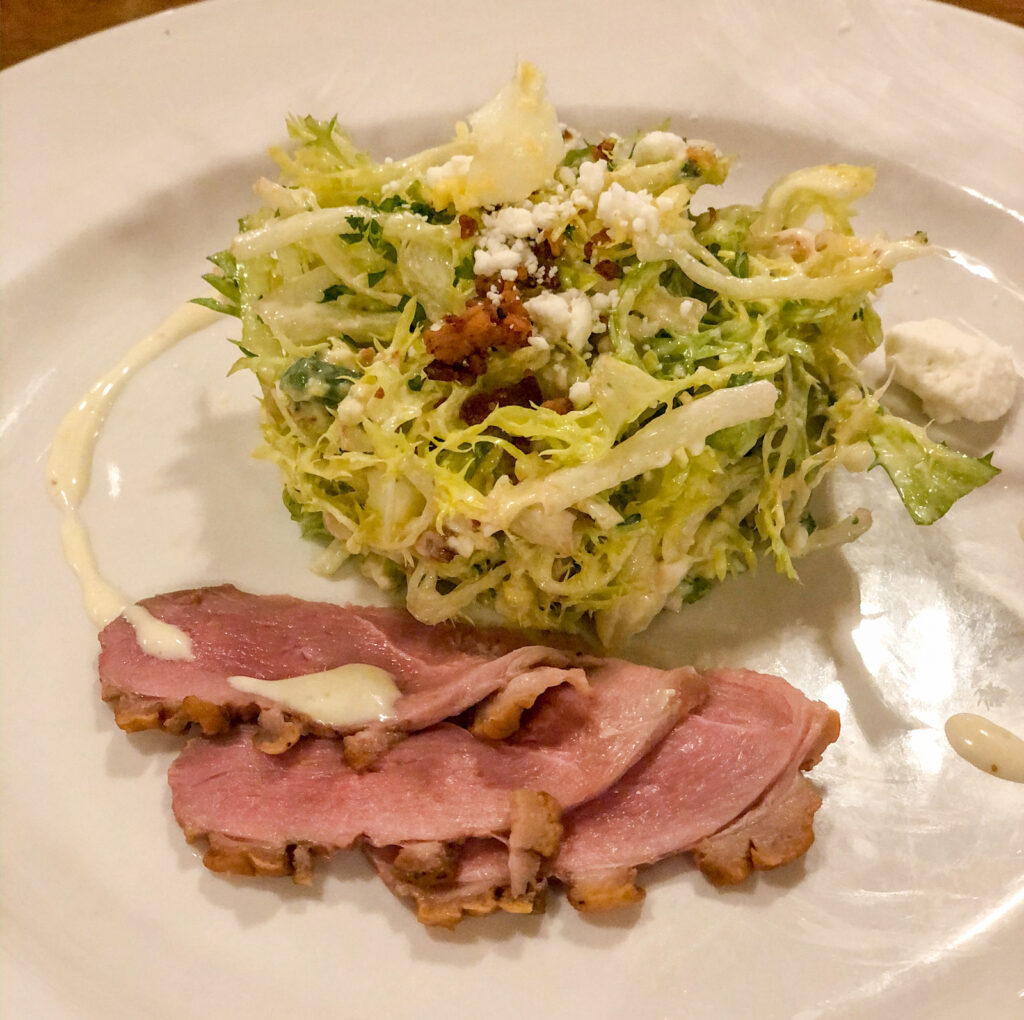 Dick and Jenny's
Restauranteurs Dick and Jenny Benz first met in New Orleans working at a restaurant together – she was a server and he was the chef. After they got married, they decided to open a little dinner restaurant in Uptown New Orleans and they called it Dick & Jenny's. They had many years of success and then were hit with tragedy – Hurricane Katrina. Dick and Jenny lost their home and eventually relocated to Grand Island, New York to stay with extended family. They sold the restaurant in New Orleans to the staff and eventually started over in New York with their new venture, aptly named
Dick and Jenny's
.
The cajun infused menu is amazing and I pretty much recommend it all.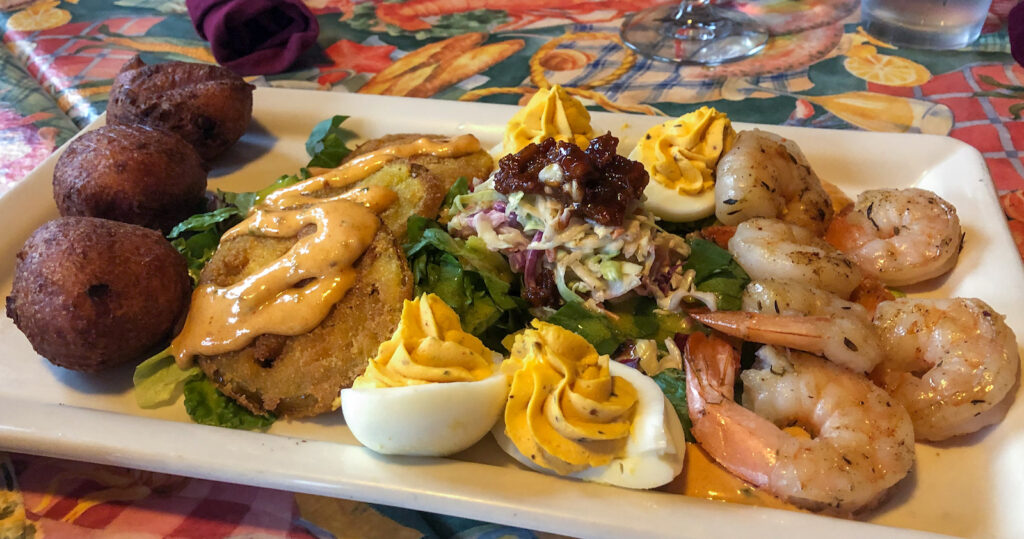 The Terrace 
Visitors to The Terrace at Delaware Park are in for a treat! One of the most picturesque settings in all of Buffalo is the home for some of the best dining and cocktails in the city.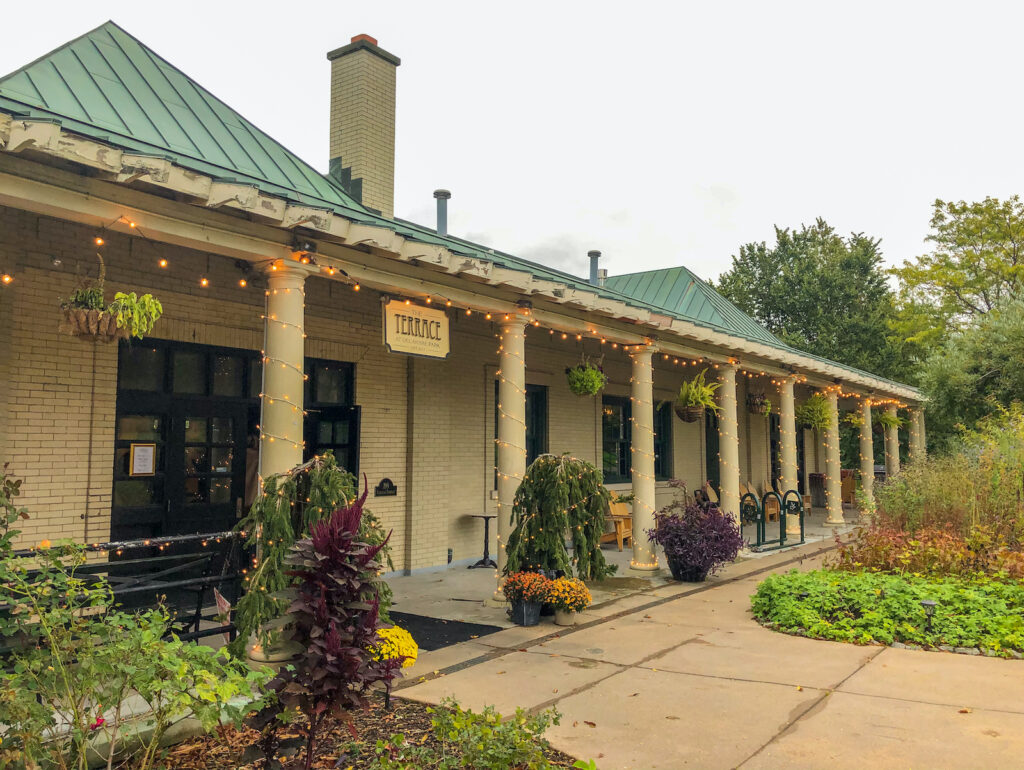 All beautiful interior woodwork and mosaic tiles are a sight to behold. The interior is cozy and modern. The building itself was once a boathouse before it was destroyed by a fire in 1899, rebuilt and it also once lived a life as a casino.
Now, it's the perfect place for a sunny day to enjoy a cocktail and charcuterie board in the early evening.
Going Home Across the Border
Please note that border crossing laws can change on short notice. As a Canadian resident, you must be out of the country for more than 48 hours to be exempt from paying taxes on your alcohol and tobacco purchases. After 48 hours, this is what you are allowed to bring back without paying any duty and taxes.
You can bring back up to 1.5 litres of wine or 1.14 litres of alcoholic beverages

or

up to 8.5 litres of beer.

You can bring back 200 cigarettes, 50 cigars, 200 grams of manufactured tobacco

and

200 tobacco sticks.
The following is my advice if you plan to go and make a weekend trip out of Niagara County and the wine trail. If you plan to purchase and to bring back any wine products from the wonderful vineyards in Niagara Wine Country that you are going to visit, cross the border from Canada into New York as close to noon as possible. That would make your 48 hours, two days later at the same time. If you plan to have a lunch stop BEFORE you cross back into Canada, you will surpass the 48-hour threshold.
Enjoy responsibly and please don't drink and drive.