They say you can't put a price on happiness. I say, that yes you can and the regular price of admission to Toronto Happy Place for a family is absolutely ludicrous for the experience.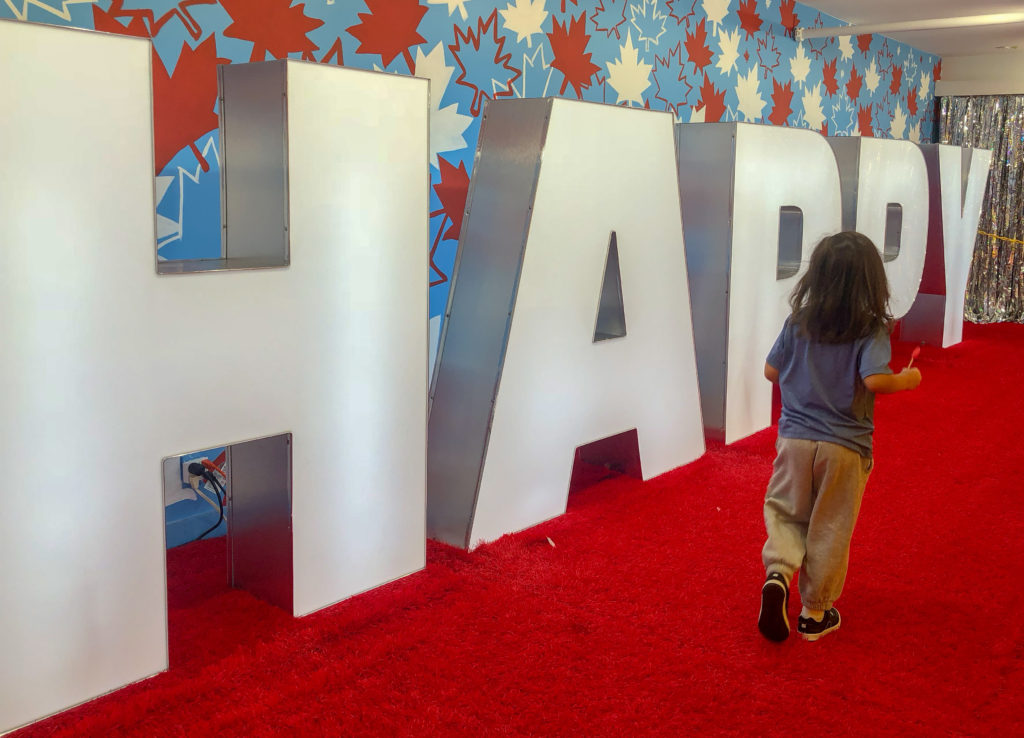 What is Toronto Happy Place?
Happy Place is a pop up installation with larger than life installations like rubber duck rooms with a bathtub and an upside down bedroom, famous for celebrity Instagram pictures. It was first conceived and executed in Los Angeles, then visited the awesome city of Chicago and now it's hanging out in Toronto until January 1, 2019.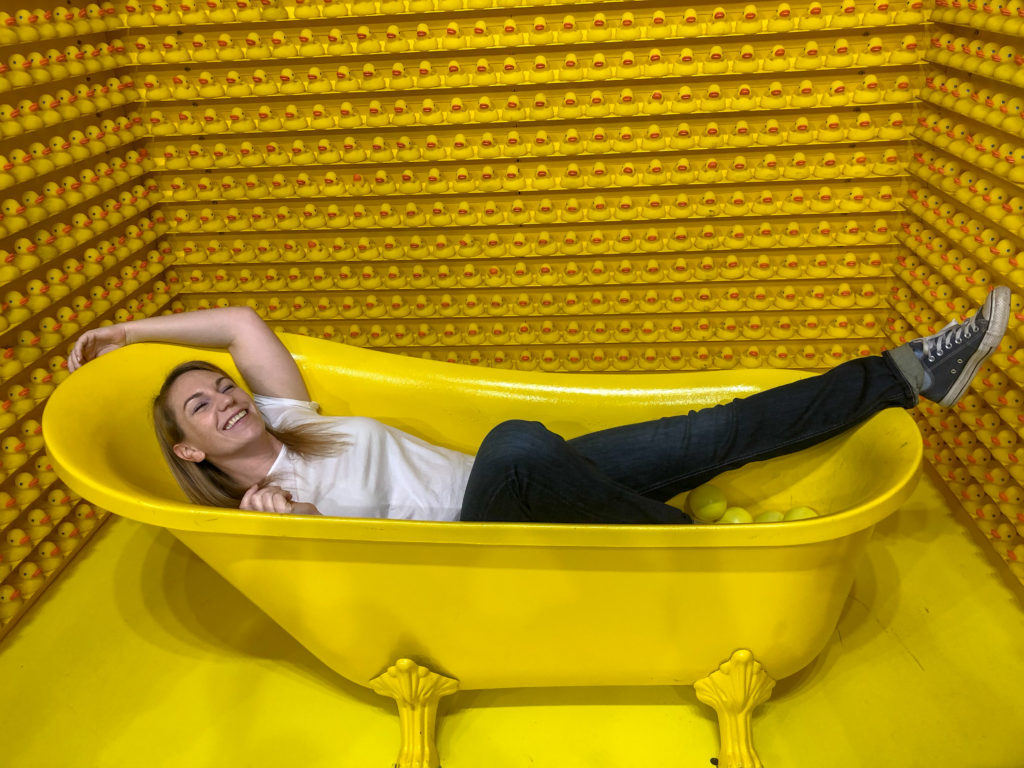 The pop up is occupying the space in the Harbourfront Centre that previously housed Purina PawsWay.
The admission cost is $42.49 per person ages 5 and up. For us, we purchased tickets and it cost us a total of $127.47 – that is 2 adults and one child aged 9. My son, who is 4, was free. I didn't blink spending that amount of money, after all I am a seasoned Torontonian (used to everything costing too much), but my kid's father gave me a stink eye when I told him what I paid.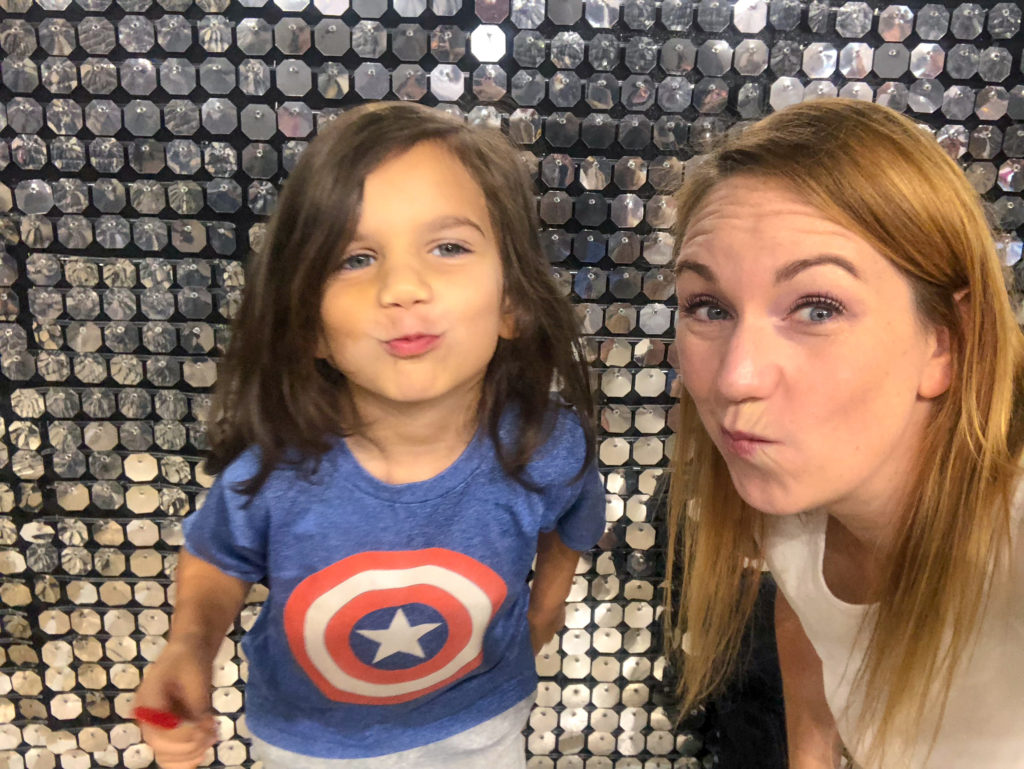 Right upfront, I saw a lot of social media coverage – pictures and videos from those who had attended the media preview for Happy Place and then subsequent early attendees and IT LOOKED SO FUN! Everyone is smiling in all these fun photos and videos all over Facebook, Instagram and Twitter. I bought tickets online as soon as I could, timed for a Saturday morning, first entry slot.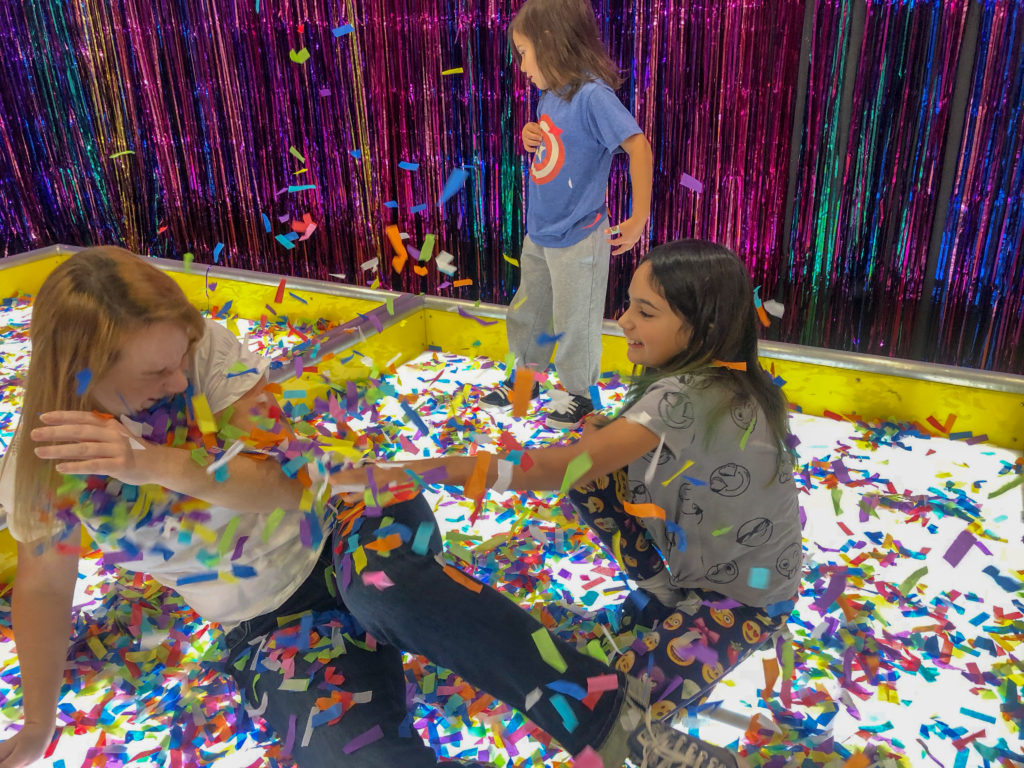 Now here's what is obviously different about the media preview from the regular folks who show up:
The media/influencers didn't have to wait in line to enter each immersive experience
They likely weren't timed by staff to move on
They didn't have to worry about oblivious people not moving out of their pictures
My guess is they didn't have to pay for coat check ($3 per coat) after the cost of the ticket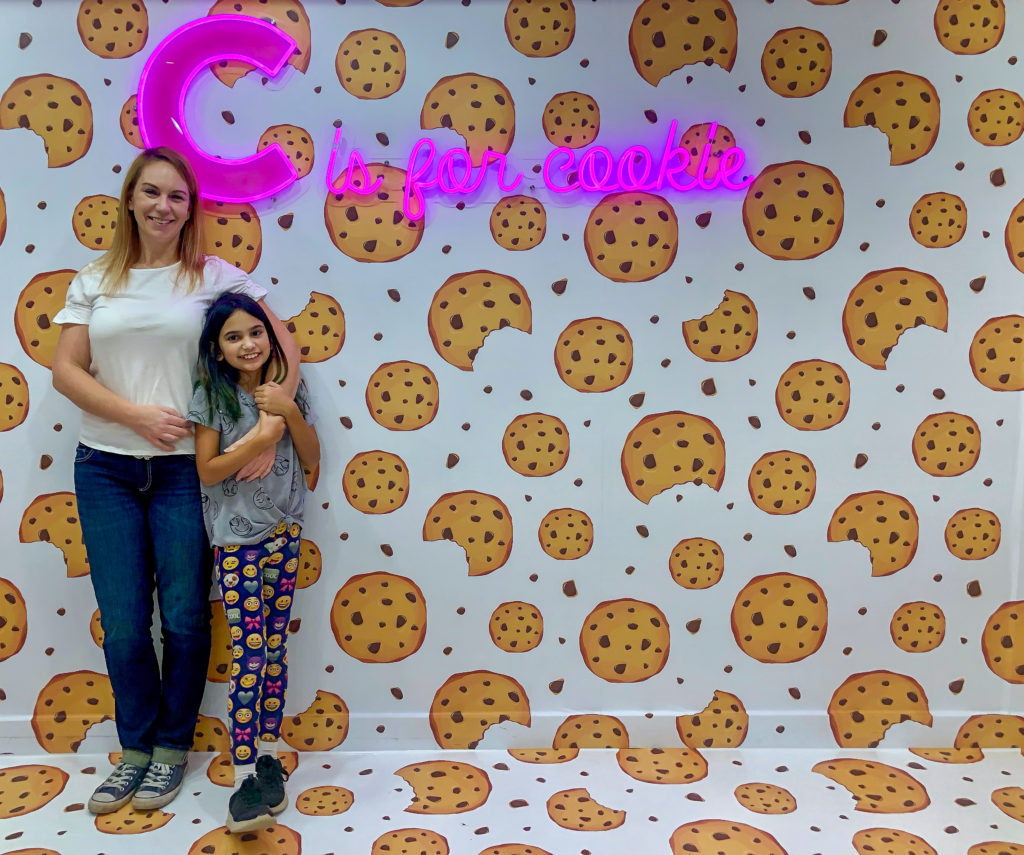 Make no bones about it, I have great pics of the family here. However, what I didn't comprehend before going was this is that this is a place solely for taking pictures in what seems to be really fun situations that we could only dream of! I mean, flying confetti? Yes please! Upside down room? Only at Happy Place!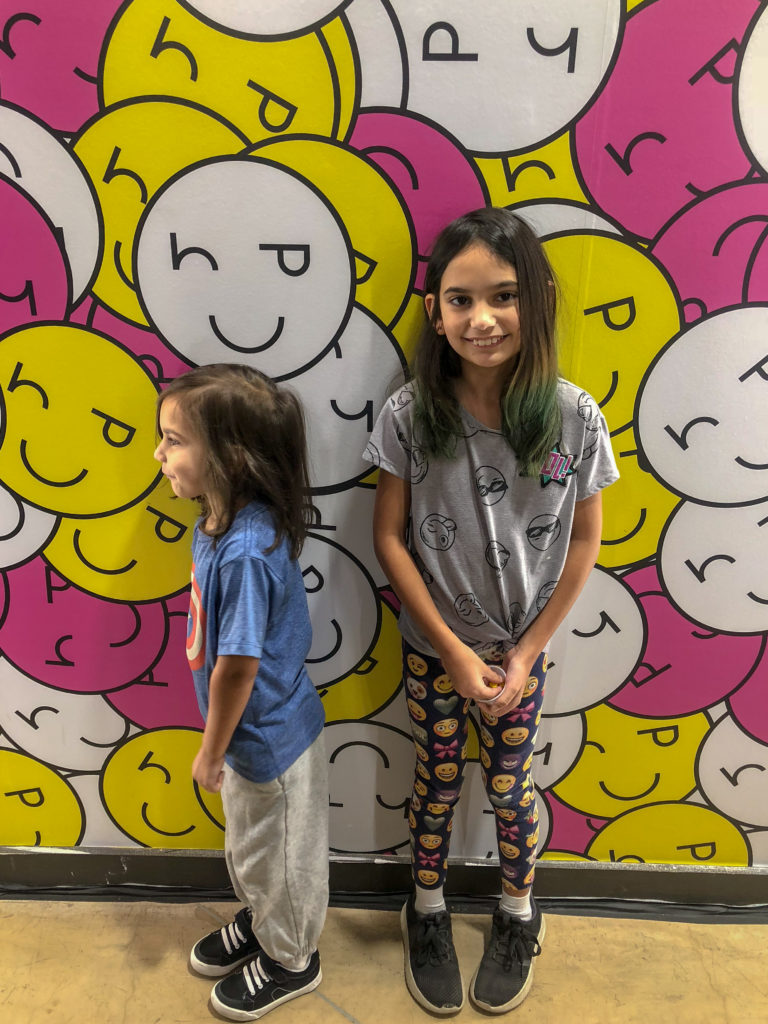 Worth The Price Of Admission?
I don't think so. The experience is fun for the young kids, my son 4 year old son loved it. My nine year old daughter is swift enough to catch on that all there was to do was take pictures. She joked that we were only there to fill my Instagram feed. Ouch.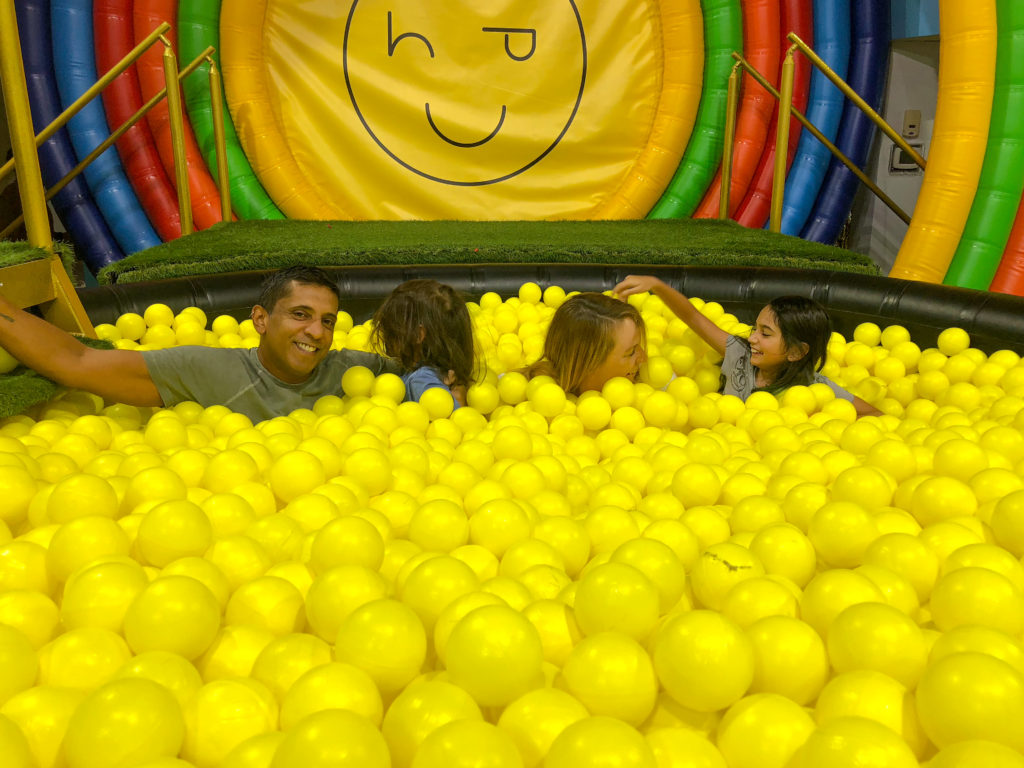 It takes approximately 1.5 hours to go through and take pictures in all the different multi-sensory immersive rooms. If you are only looking to smile and pose for Instagram pictures to flood your feed, pay the price and go. I'll be posting pictures on social media for sure because I now have them. In regard to going, my recommendation is to try and find a groupon if it exists or a discount code. I just think the cost of admission is way too high, even for a Toronto experience now that I have done it. I know for a fact, we can jump in ball pits at kid's activity centres and at birthday parties.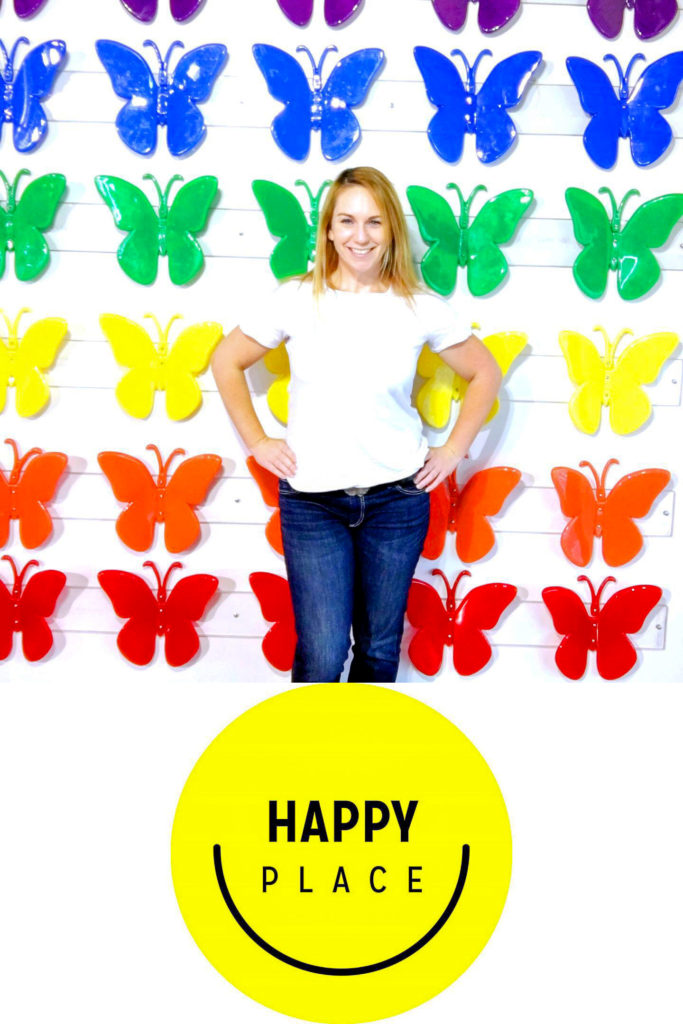 If you're looking for something more to do in Toronto next weekend, save your money and check out my friend Chris's 48 Hour Toronto Itinerary.
Thinking of spending some time in my awesome city?

(affiliate link)