Dining With Hypothyroidism at Beaches Turks and Caicos Resort
Does the thought of dining with hypothyroidism outside the comfort of your own home or community, let alone in a foreign country on vacation make you shudder? What if I told you that dining with hypothyroidism at Beaches Turks and Caicos Resort was easy! Don't believe me? Check it out!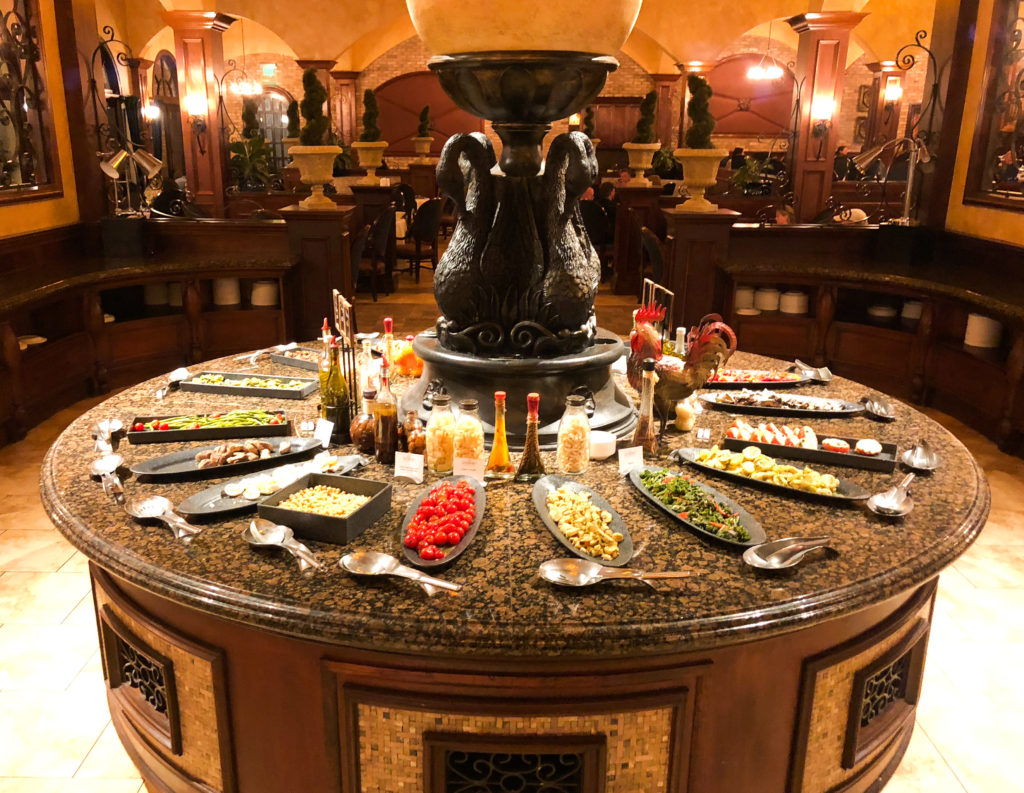 Here are my thoughts and tips on Dining With Hypothyroidism at Beaches Turks and Caicos Resort:
One of my biggest worries when constantly dining out is the fear of my food being cooked in canola oil. As a lot of us know, canola oil is a cooking staple in so many fast food and chain restaurants in North America. Canola oil is especially harmful for those of us with Hashimoto's, which is the autoimmune disorder of which hypothyroidism is a symptom. Lucky, the chefs at all the restaurants at Beaches Turks and Caicos Resort restaurants are accommodating when asked for substitutions. Not only that, the menus at all the restaurants are full of choice.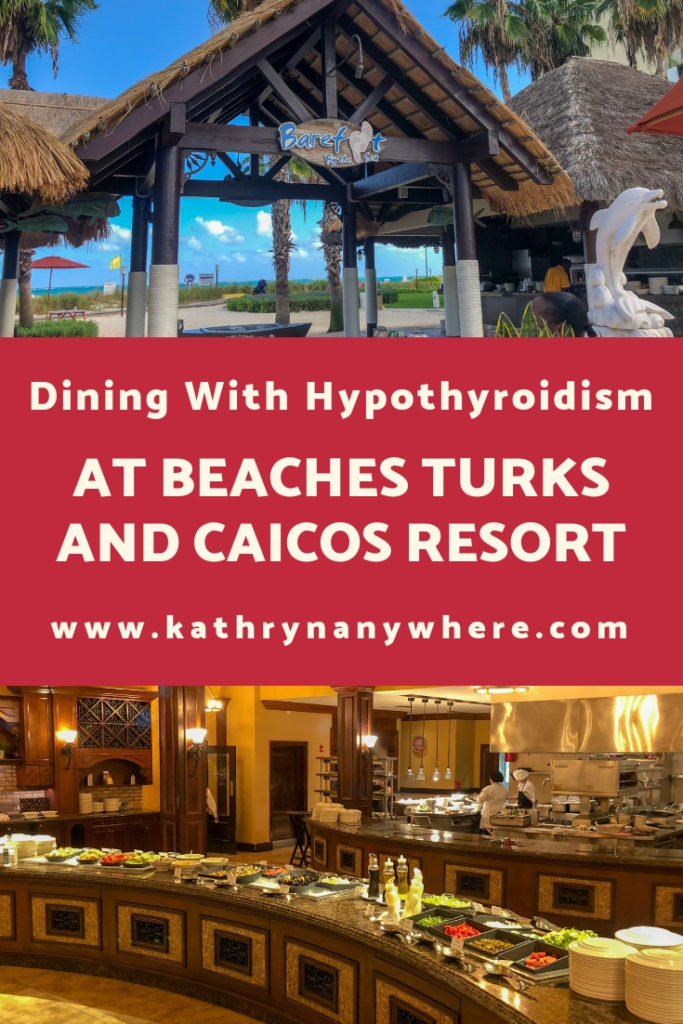 As I have mentioned in a previous post about Travelling With Hypothyroidism, stick to ordering and consuming the following foods:
Eggs: Whole eggs are best, as much of the iodine and selenium are found in the yolk, while the whites are full of protein.
Meats: All meats, including lamb, beef, chicken, etc.
Fish: All seafood, including salmon, tuna, halibut, shrimp, etc.
Vegetables: Most vegetables are fine to eat. Cruciferous vegetables are fine to eat in moderate amounts, when cooked.
Fruits: berries, bananas, oranges, tomatoes, etc.
Source out gluten-free grains and seeds to be safe: Rice, buckwheat, quinoa, chia seeds and flaxseed.
Dairy: All dairy products including milk, cheese, yogurt, etc. is okay as long as you're not consuming their foods 4-6 hours within taking your medication.
Beverages: Water and other non-caffeinated beverages.
All of the above are easily obtainable at every restaurant at the resort.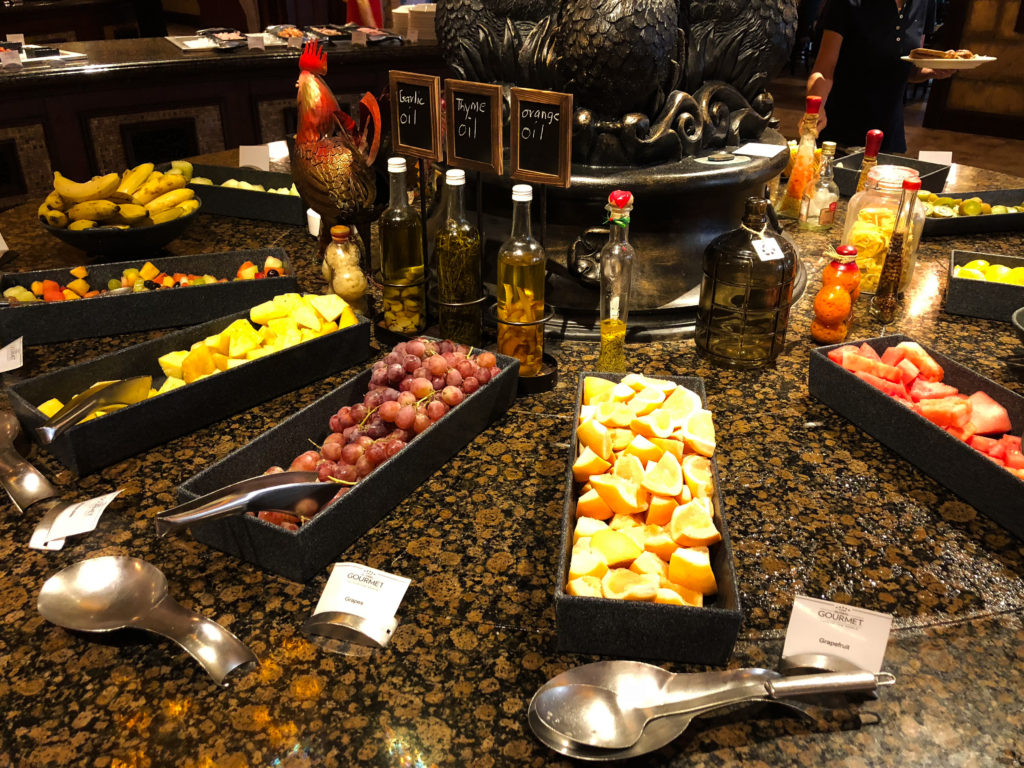 These are the foods I avoid when on vacation (and on a day to day basis) because I don't want to feel sluggish and not enjoy myself:
Soy: Affects thyroid hormone production as well as interferes with the synthetic thyroid hormones (so caution on salad dressings and mayo)
Raw, cruciferous vegetables: no broccoli, cauliflower, cabbage, brussel sprouts, radish, boy choy, kale, arugula, collard greens unless cooked. Cooking deactivates the goitrogenic compounds. A goitrogen is a substance that interferes with the thyroid's uptake of iodine.
Pass on the bread: I'm lucky, I'm not gluten intolerant, but so many who are who have hypothyroidism or Hashimotos are.
Sugary treats: Cake, pies, donuts and all are fun. And I love them. If I have to indulge, I keep it small and only once a day. All of the refined carbohydrates from such processed foods require extra insulin and can knock your blood sugar out of whack. When blood sugar is out of whack, so are the hormones. This means I limit Pina Coladas as well.

To Answer Some Questions I Have Received:
Was it easy to find somewhere where I could eat?
Yes. There are 22 dining location options at Beaches Turks and Caicos Resort, featuring five star prepared meals. There is a mix of ethnic, seafood, American style food and lots of pizza and chicken fingers for kids.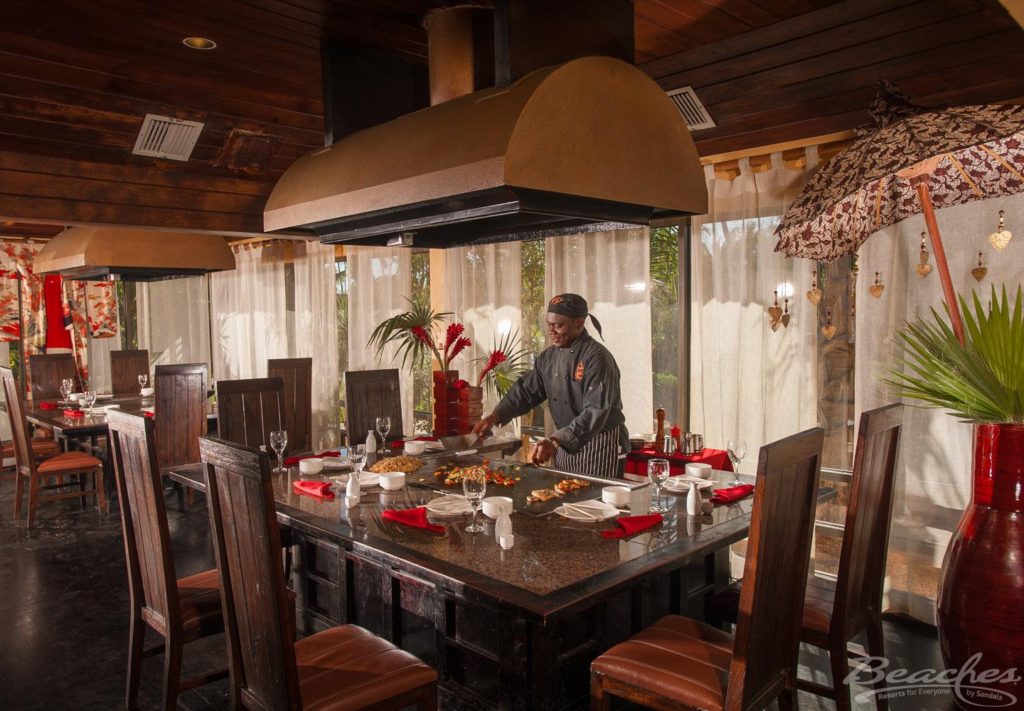 Do all the restaurants serve food a la carte?
No. There are a mix of buffet and a la carte options.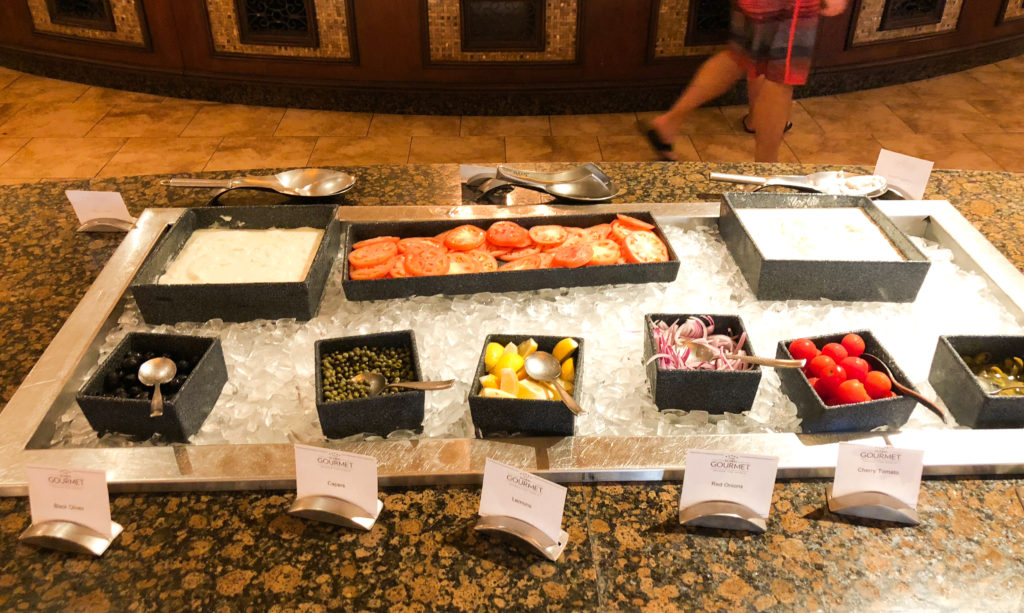 Is there anywhere to prepare my own meals?
Yes. You can book accommodations in Key West Village that come with a full kitchen if you're adamant that you don't want to dine out for every meal. Insider knowledge – there is not a grocery store on site, so you will have to hire a car and driver, get a taxi or rent a car yourself.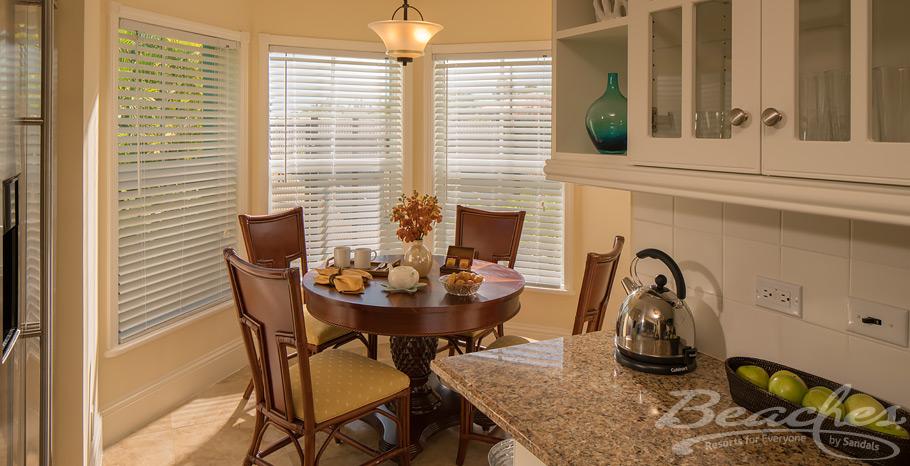 Which restaurants do you recommend?
Ohhhhh, I have a few favourites! For breakfast, I like Schooners (but they do serve a lot of grains there) – it's a la carte or the buffets at Marios or Giuseppes.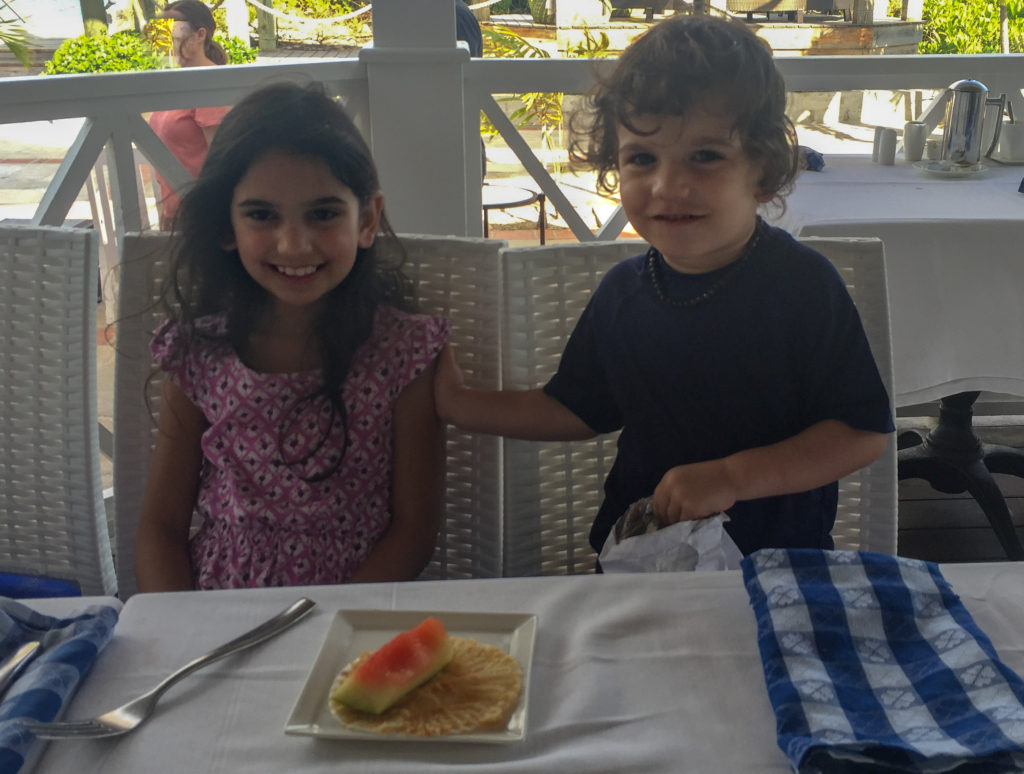 For lunch, I like the buffet at Arizona's, the simple Courtyard Bistro or the seafood a la carte restaurant, Neptunes.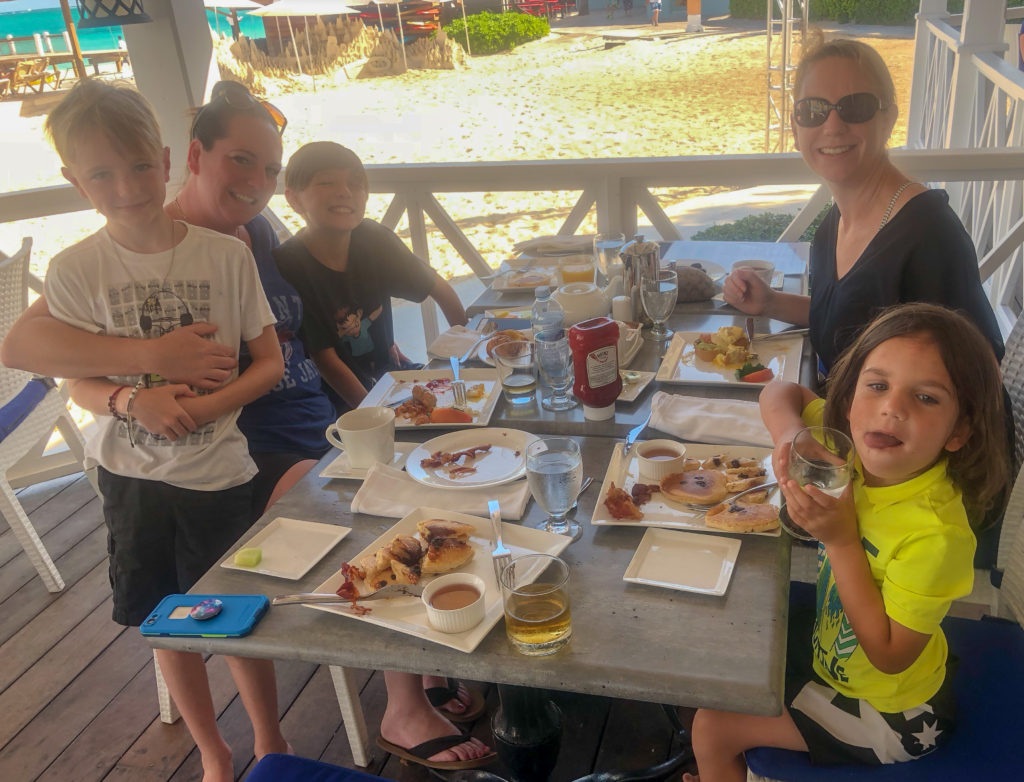 For dinner, I have a lot of recommendations – Barefoot On The Beach, Sky Restaurant and Le Petit Chateau, all are a la carte options. The last two have diner age restrictions.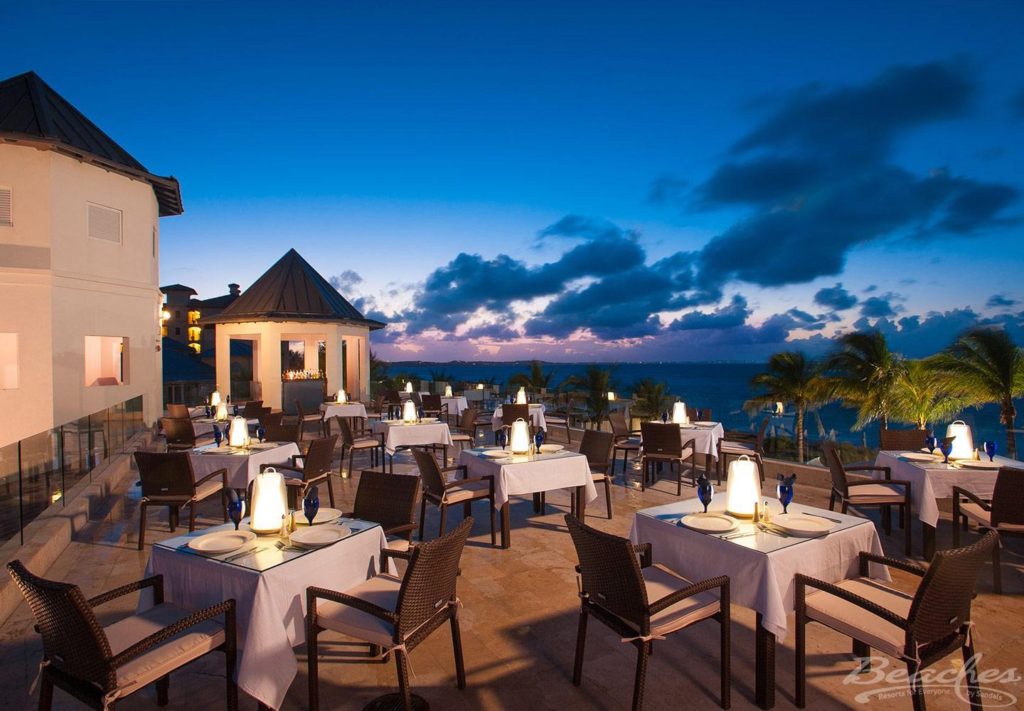 Did you eat at the Mac & Cheese Truck?
No, I did not. I just can't stomach pasta in the heat. I wanted too, but the weather did not cool down enough for me on this last visit. Maybe next time.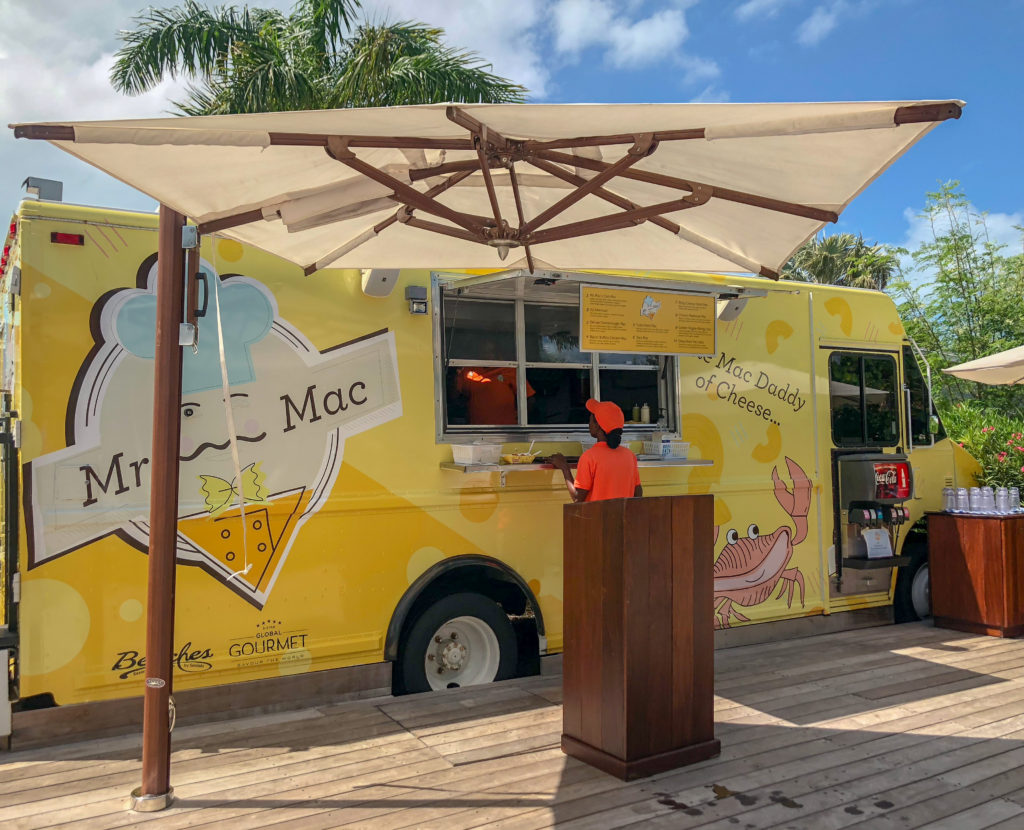 Were you restricted in what you could order?
Not at all! I'm a red meat aficionado. I literally could eat it at every meal cooked every different way. That said, I eat as much variety as I could – fish, chicken, steak… more steak… For breakfast I made a point of consuming a lot of fruits and eggs. When I ordered burgers for lunch or dinner, I got lettuce instead of the bun and turned it into a lettuce wrap bun. All restaurant menus can be found online here: https://www.beaches.com/main/tc/tc-dining/ so that you can look ahead of time if you want to place your meals instead of winging it.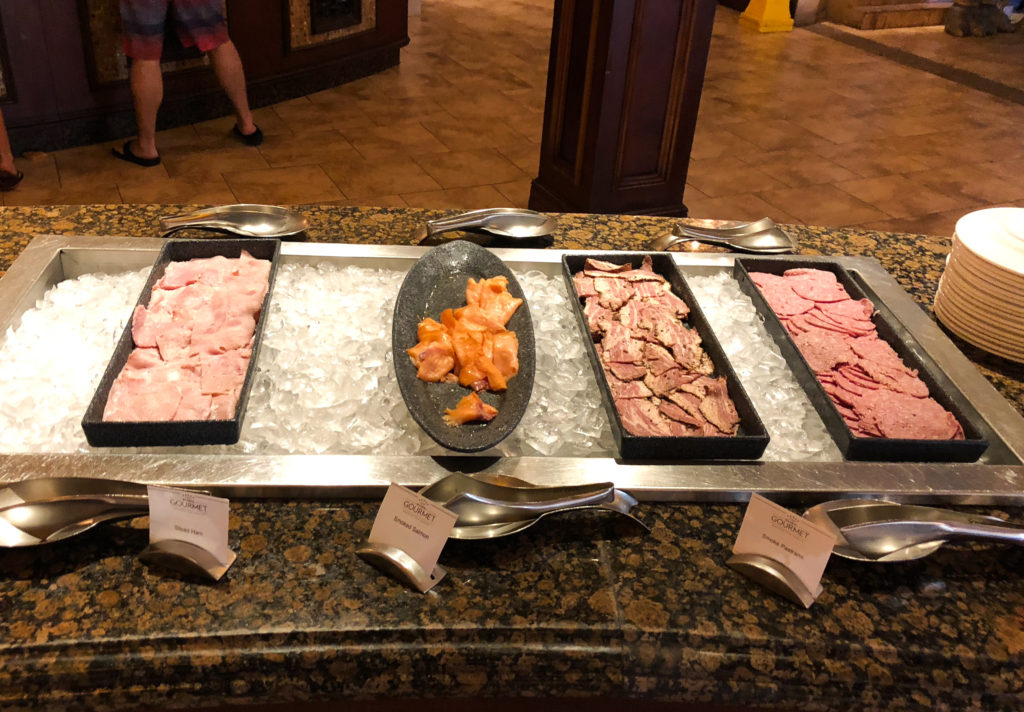 Now beverages is a different story. I'm going to have a Pina colada daily while on vacation. If I want to indulge in a bit more than one or two, I should stick to vodka and club soda or wine.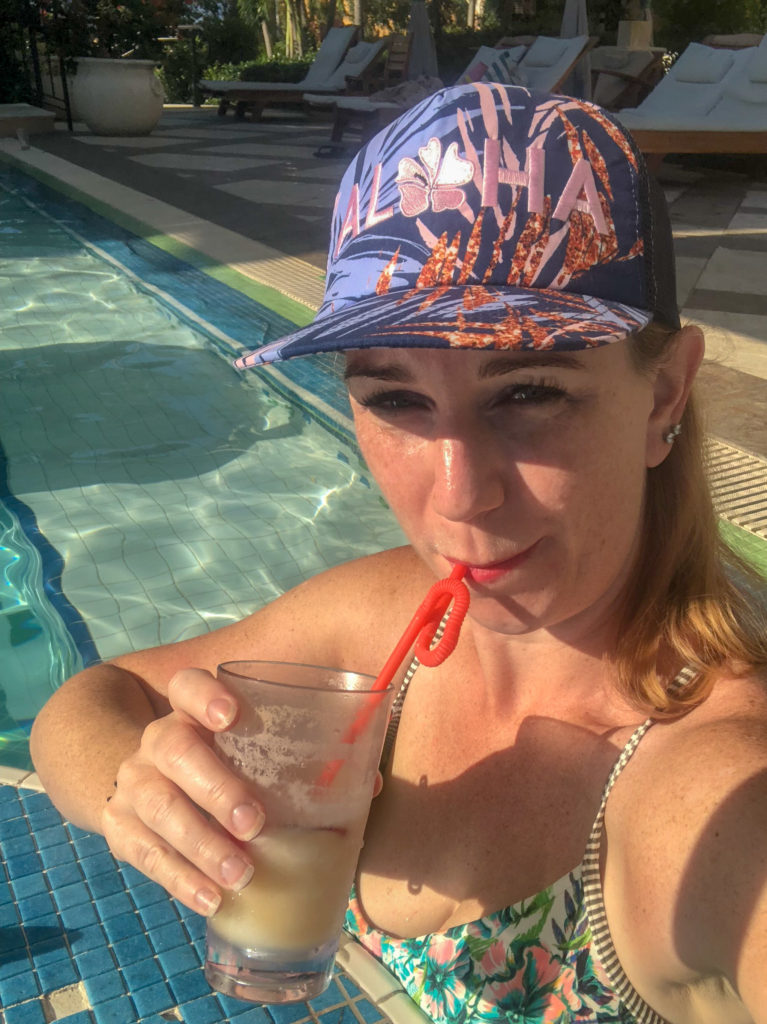 Do you know what's really easy to do when you head off on vacation? Throw your diet to the wind! Eat and drink everything you want and forget about what keeps you "healthy"! Believe me, I want to do that… Every. Single. Time. Especially at all inclusive resorts.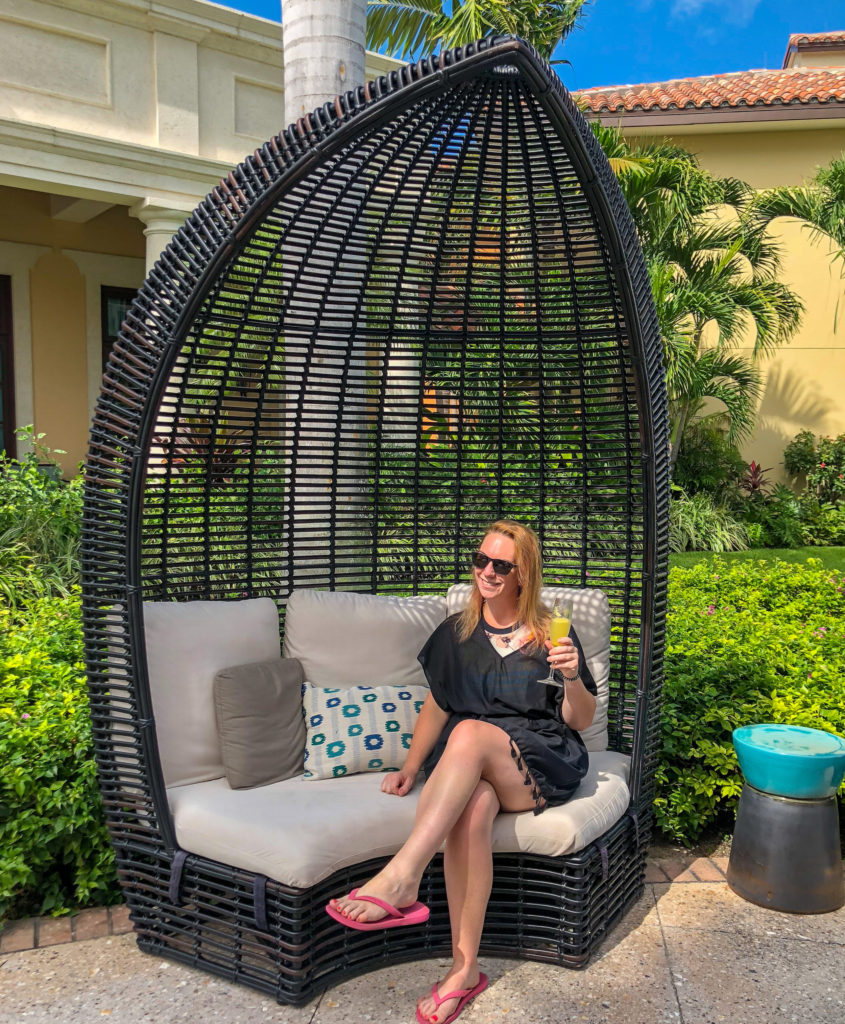 Anyways, being hypothyroid and adhering to my dietary restrictions while on vacation is not very tough, especially when I'm mindful about it. And you know what? I found it easy to stick to what I needed to eat and dining with hypothyroidism in Beaches Turks and Caicos Resort was a breeze!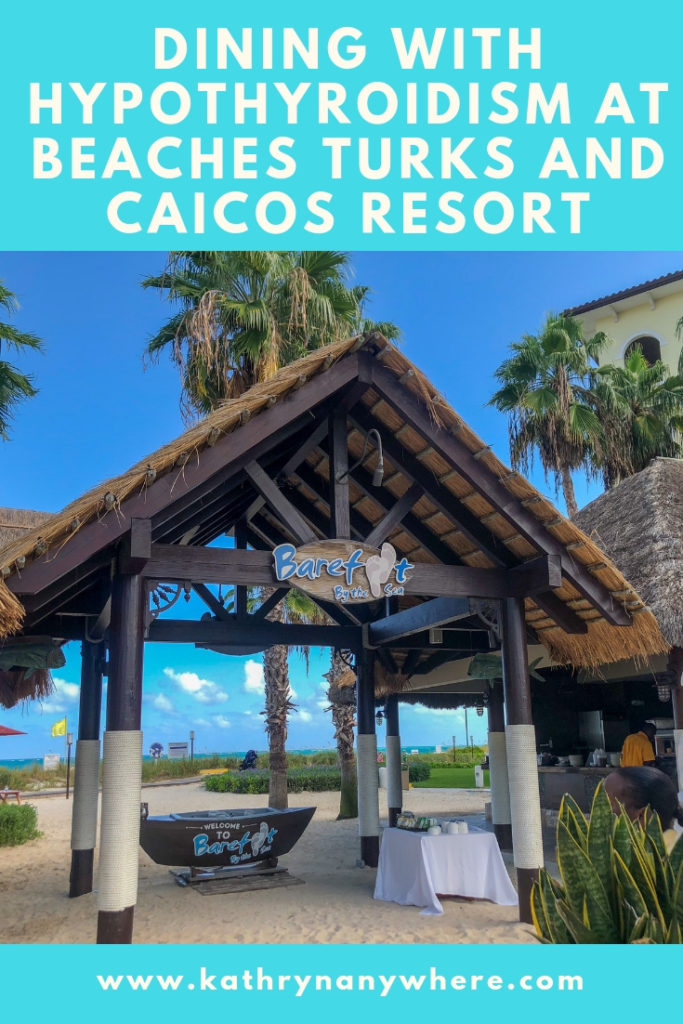 Please note – I am not a doctor or a medical professional and I cannot give you advice about how to treat your thyroid condition. I am only sharing what works for me. Please consult your doctor or medical professional if you have any questions about your symptoms or medication.
I was invited to attend Social Media On The Sand at Beaches Resort in Turks and Caicos in October, 2018 and my opinion was not swayed by drinking any pina colada flavoured kool aid.
Thinking of booking a trip to a Beaches Resort to enjoy all the fine dining you can? Check it out below (affiliate link. See my privacy policy for more details)