The Park at Land'escapes, off of Highway 62, south of Bancroft, is one of Canada's most unique private conservation and recreation communities. Unique in the way that it is an exclusive, members-only wilderness park for all seasons. Meaning once you have a membership, you are welcome to visit and bring guests with you. Members can explore 26,000 acres without overcrowding or waiting for a site and have a true wilderness experience.
Getting out into the wilderness and enjoying nature is something that's always been very important to me. Growing up, we lived on the edge of the city of Belleville. At the end of our road, were acres of seemingly uninhabited land. It was heavily treed and owned by a farmer, but we used it to explore all year long. Unless we were stealing his strawberries from the farmer section of the field a couple of kilometres away, he never bothered with any of the neighbourhood kids. We built forts, we flexed our girl guides skills of compass and orienteering, fire building, s'mores making but more than anything, we simply explored.
As a child, my parents took me camping every summer. Whether it was in the 1000 Islands or into the Muskoka area or going all the way to Newfoundland with our camper trailer and back, we did it. We hiked, we biked and we foraged wild berries. The pull to the outdoors still tugs like comfort from my childhood. I want my children to have some of the same experiences I have.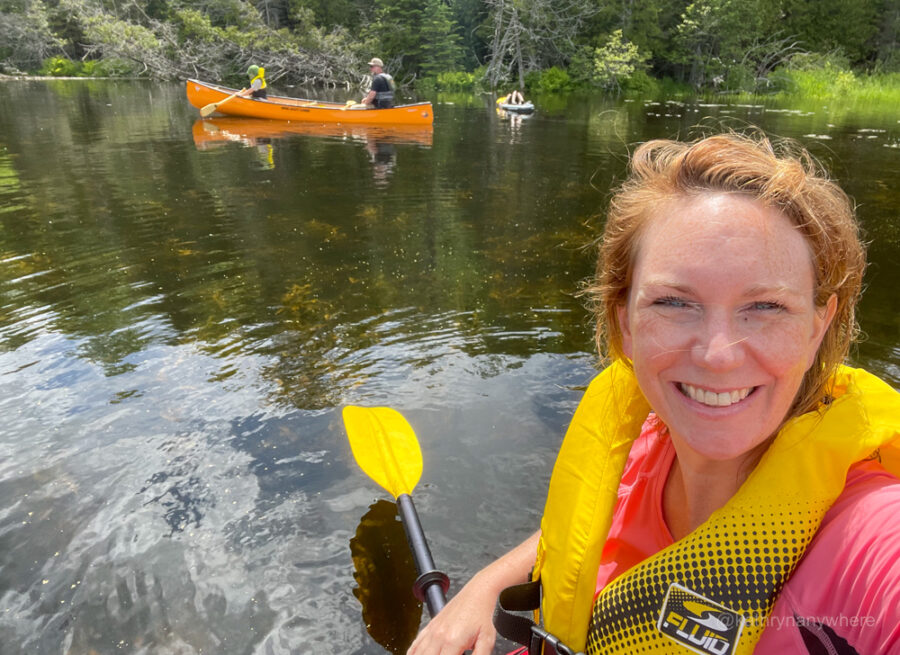 Why Land'escapes?
Living in increasing over-development and urban density, it's extremely key to me to have a place to escape the noise and pollution. I need somewhere to go to reset my mental health. I like the ability to paddle on a glassy lake and safely bask in the sunshine. It's nice to snowshoe across many miles without another soul to bother me. And it's essential to have a plan to leave behind these wonderful green spaces for my children and for their futures. 
It pleased me to hear about a project preserving and protecting landscapes right here in Ontario called Land'escapes. I was lucky enough to spend some time there last summer when the land was first purchased. The kids held frogs in their hands, jumped in the lake and learned about foraging wild mint. Fortune was mine to revisit it earlier this week.
The Park is focusing on conservation and low-impact recreation. There isn't heli-skiing or motocross here, but there are many kilometres of hiking trails and quiet lakes to explore. The land is formerly a logging property – industrial timber operations – that has been abused in a variety of ways throughout its history. Park operations are busy removing leftover scrap metal, debris, vehicles, tires and waste. The hope is that this will help restore the land back to a natural oasis.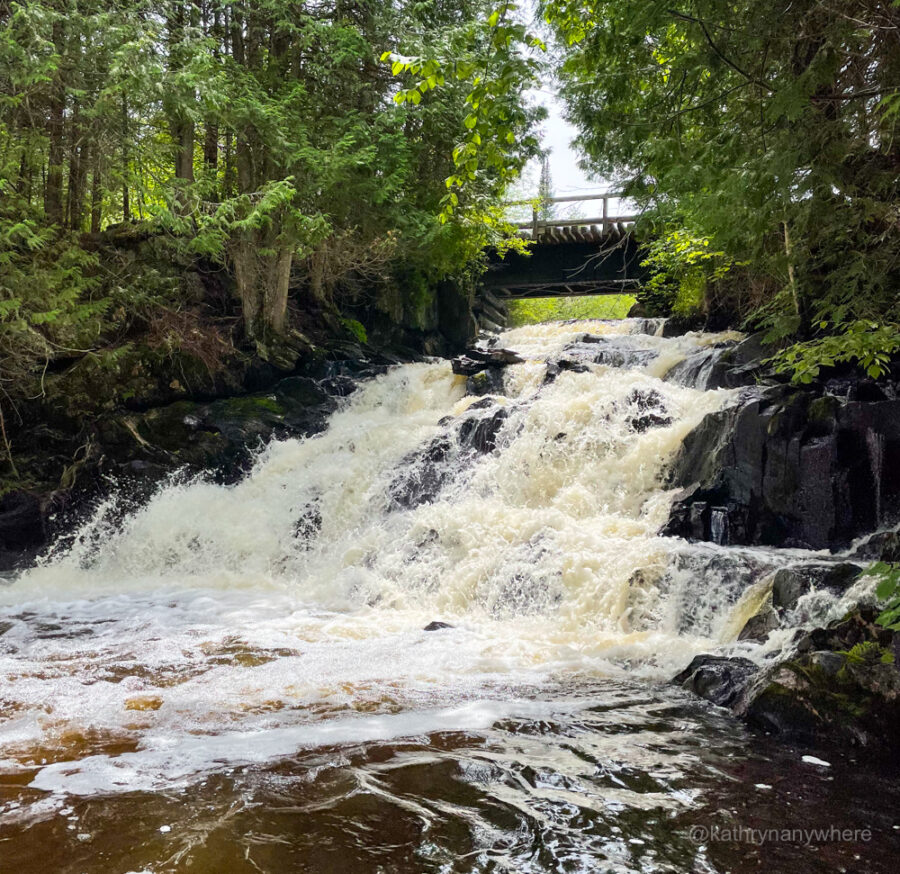 The Benefits of Land'escapes
More and more we are learning about the benefits of submersion in nature. The idea of outdoor schools and forest bathing is becoming more and more popular. The Scandanavian outdoor school concept was never seen outside of that region. Now, outdoor courses and school terms are creeping into North American curriculums. What was once an idea that someone in the city would laugh at, is now the desired activity. Judging by rates for summer camps, parents will pay for their children to get that exposure.  
Being in the outdoors has become the antidote to stress. It's also the prescription for lowering blood pressure, stress levels and anxiety. Doctors are legitimately writing prescriptions for people to get passes to Parks Canada and Ontario Parks. We are being encouraged to enjoy the outdoors on a regular basis to help improve our moods. It sounds like it's pretty critical to our survival to have beautifully conserved greenspaces we can access.
There are over 150 kilometres of marked and mapped hiking trails to explore over the 26,000 acres of territory at Land'escapes. Over twenty-five quiet lakes beckon you to play as no motorized vehicles or watercraft are permitted. All quiet recreation. Endless paddling awaits!
That's a lure to me. The freedom to be out there and be able to teach my kids to canoe or stand up paddle board on the water without fear of being injured, having close calls with drunken cottage boaters. I don't have to own a canoe to go on a canoe trip in The Park. What if I told you that you could go on a canoe portage camping trip and not have to haul your canoe overland?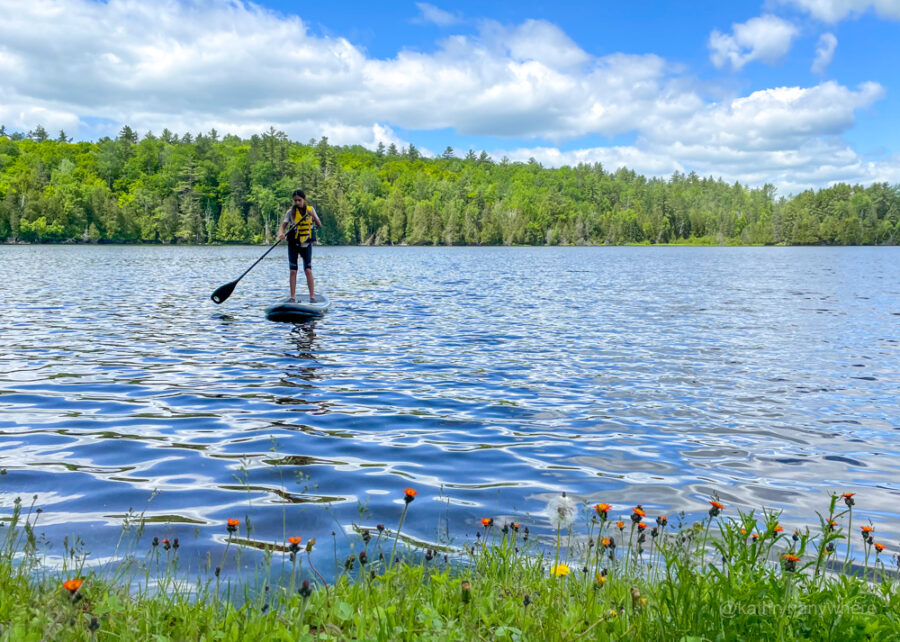 (Not that I am ever afraid of a canoe portage, but if I don't have to haul my canoe and just take my camp gear, I will!)
The Park is On The Mend
With membership comes access to premium amenities like a gear library, you can book a guided tour or participate in a workshop on mushroom foraging or birding. Members can paddle to the end of one lake, leave that canoe and hop into a new one waiting at the next lake. It's the portage less portage!
Currently, there are 20 camping spots ready for use. Canoes, kayaks and stand-up paddleboards are in place and ready for recreation. Hiking trails are marked and blazed. Turtles are crossing, elk are grazing and herons are flying.
Over the next couple of months, there will be more campsites ready for members to use. Have you always wanted to try to hike out and camp? This is your chance to learn!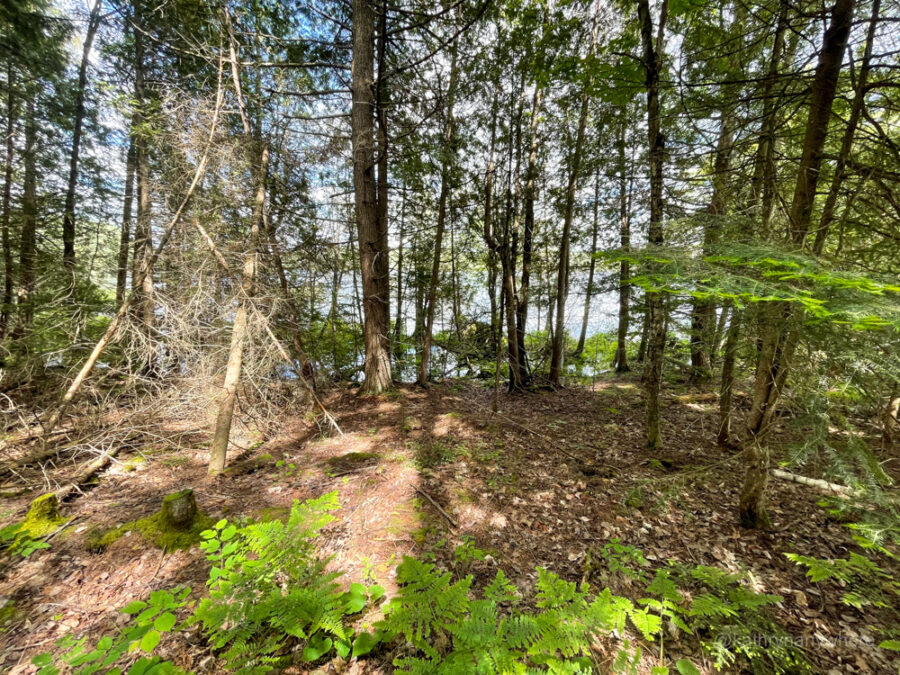 Nature Addict
It's no secret that I am like a wildling, born to be outside or on the water. With the craziness of construction and congestion in the city where I live, you can bet I'll be taking full advantage of everything Land'escapes has to offer. You can find me on Jacko Lake on a kayak or on Dixon lake teaching my kids a killer j-stroke.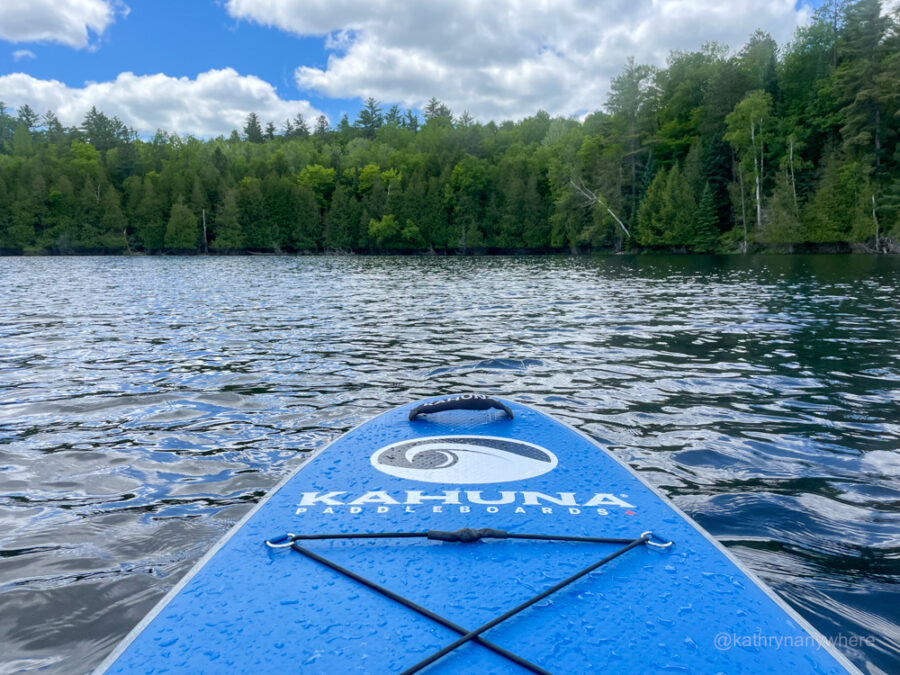 Disclaimer: We are pleased to partner with Landescapes for their values and commitment to conservation and leave no trace style. I am happy to access this beautiful wilderness and also take ownership of its care for generations to come.