Where To Find The Best Southern Ontario Sunsets
Being a professional sunset chaser means that I have seen some of the most beautiful and stunning sunsets around the world. I have said it before, and I will say it again – Ontario is a jewel. Ontario boasts some of the most alluring landscapes and scenery you can find. Some of the most bewitching sunsets I've had the pleasure of witnessing have been right here in Ontario. In our new world order, I've come to accept that Mediterranian sunsets are a pipe dream for the next couple of years. Who knows when I'll be in the Caribbean again? Domestic travel only is going to be on the docket for most people. I personally foresee a lot of road trips and explorations closer to home this year.
If you're going to be hanging around home, why not know where to go to see the best sunsets in Ontario?
Where To Find The Best Southern Ontario Sunsets
I have a slight bias in some of these locations. Each of these places holds a special memory, which likely makes the sunsets all the more special. That said, feel free to make your own memories during magic hour and dusk. Here are some of my favourite places to find the best sunsets in Southern Ontario. As I explore more and more I will have more to share, but for now, here's my shortlist. I hope you are inspired to search some out as well:
Scarborough Bluffs Park, Ontario
The Scarborough Bluffs are an escarpment range in the east end of the amalgamated limits of Toronto. Not technically in Toronto, but they can claim themselves geographically that they are. In all honesty, the Bluffs are in Scarborough. As an old score Torontonian, I'll never accept them as Toronto, but I digress…
The views of Lake Ontario and Bluffers Park from the escarpment are brilliant and there are a few lookout points to explore. In the interest of safety, do not cross barriers for photos. Unfortunately, people unfamiliar with the terrain and area have crossed the line and have put themselves in a position where they have required emergency extraction from the area. The Scarborough Bluffs are an eroded and environmentally sensitive area and you do have to take care when on the escarpment.
It is worth it to stroll or hike along the top of the bluffs where you are permitted to be. The best time of year to be up there, in my opinion, is summer and early fall. If you're feeling adventurous, bring a bathing suit and towel and hit the beach while it's still daylight.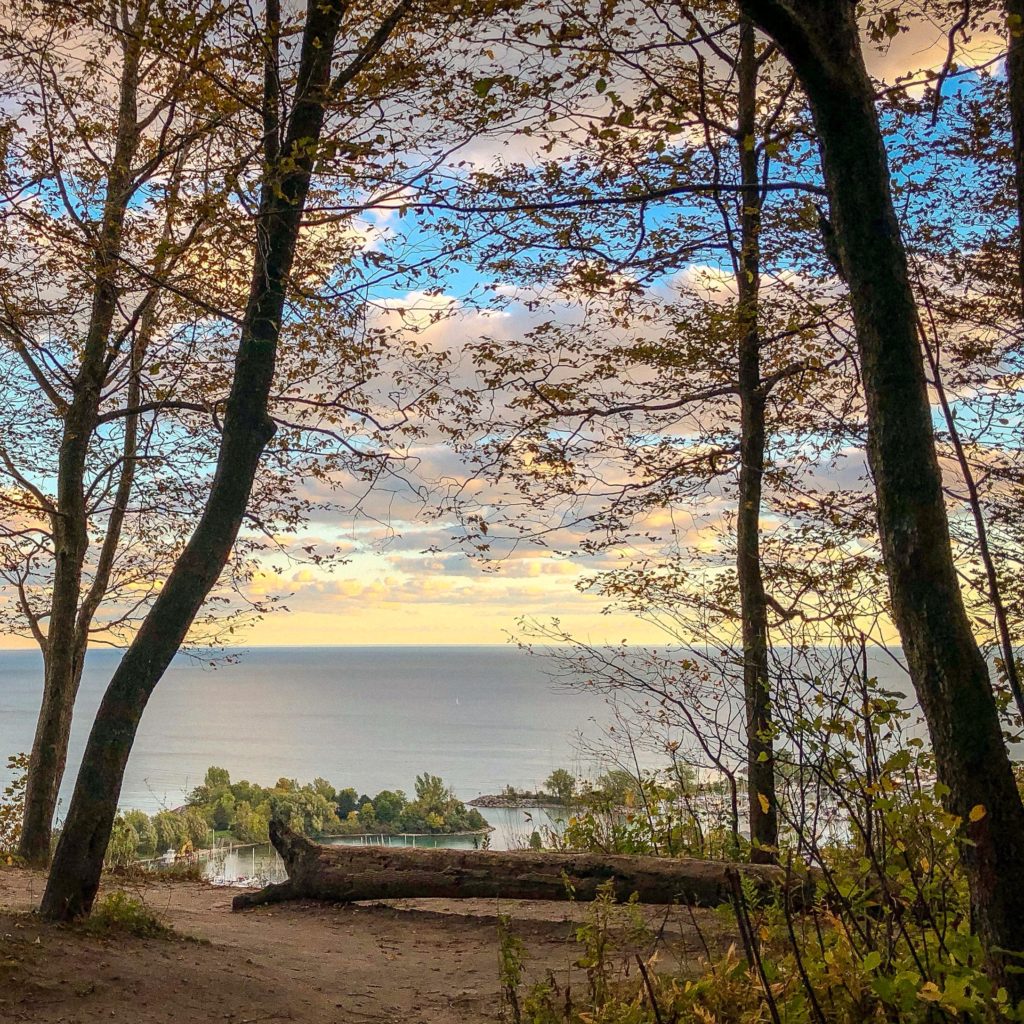 Sherman Falls, Ancaster, Ontario
Sherman Falls, on the Bruce Trail just outside of Ancaster, Ontario is a 17-metre-high curtain falls, often nicknamed Angel Falls or Fairy Falls. Being there in any season is like being in a fairy tale. These waterfalls are one of the most Instagrammable waterfalls in the area and it's rare to be there without other people around unless you go early in the morning or hang around in the late afternoon into dusk. From here, there are other waterfalls you can hike too. The area of the province is known as the City of Waterfalls (Hamilton). It's a bit odd when you see Hamilton from the QEW highway to envision all the splendour of the area, yet here it is.
Summer is a very busy time at Sherman Falls, so if you are inclined, I recommend winter for a visit. These waterfalls are on private property, please respect the area. The owners graciously allow people to enjoy them but please do not climb the sides of the ravine or the waterfall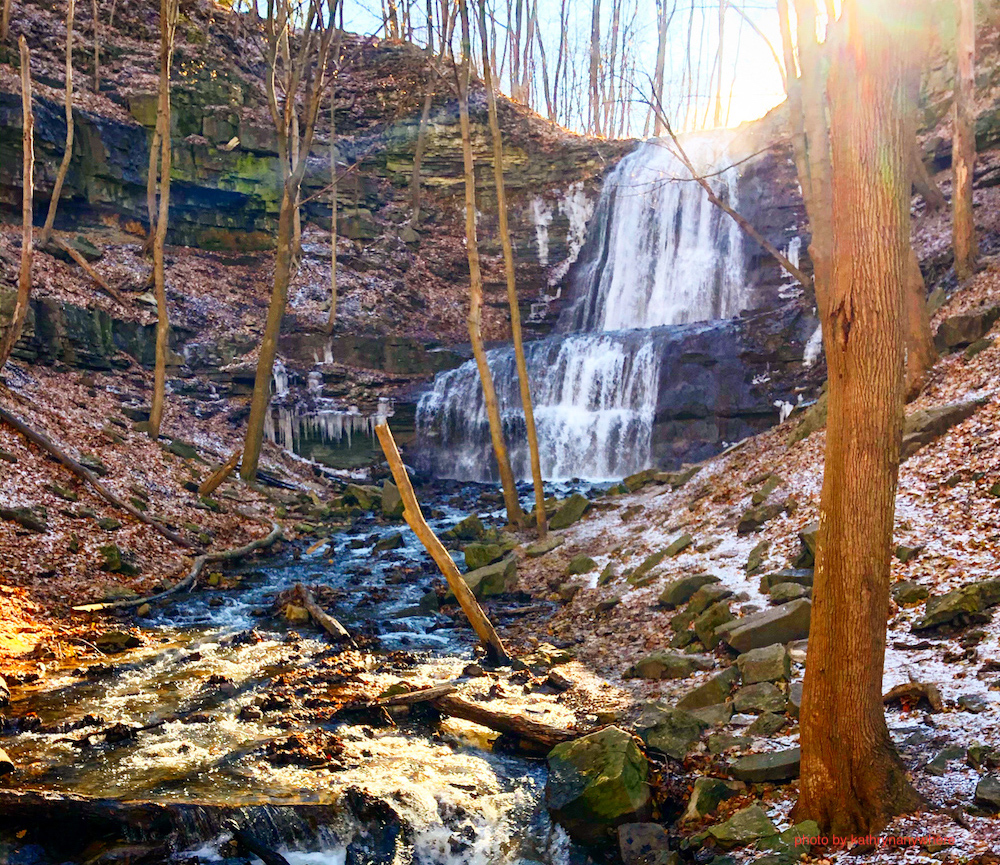 Windsor, Ontario
Before going to Windsor, Ontario in the fall of 2019, I had no idea of its beauty. The sunset I witnessed from the Best Western Plus Waterfront Hotel on Riverside Drive solidified my new found love for The Motor City. From the window of the "Justin Trudeau" suite, I spent good, quality time mesmerized by the sky. In the distance, the Ambassador Bridge.  This is a view I would want again and again and again.
Want this view on your next stay in Windsor? Be sure to book your stay at The Best Western Plus Waterfront Hotel here (this is an affiliate link meaning I make a small percentage of commission when you book)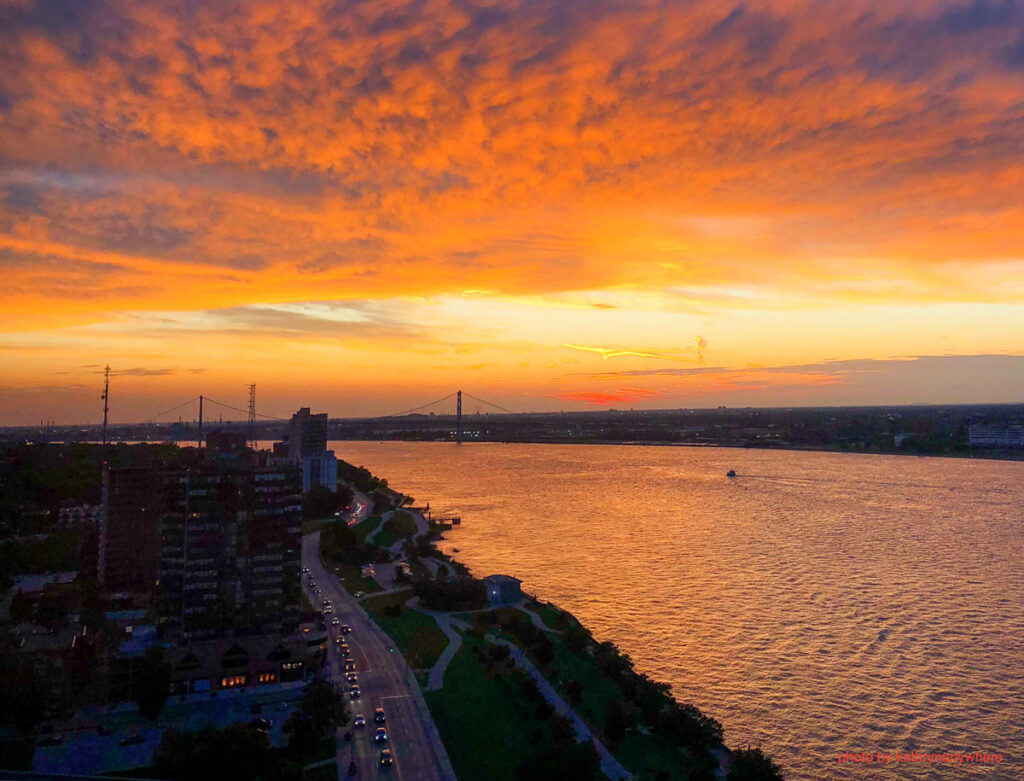 Long Point National Wildlife Area
You have to know a guy who has a boat to get to the secret beaches and sandbanks at Long Point. And once you've played around on the sandbanks, that boat has to bring you back under the setting sun. And there is no finer person to know than Captain Graham with Long Point Island Huggers.
It's worth the drive to Long Point towards the sand and pit formation to see one of Canada's UNESCO World Biosphere Reserve. 
Captain Graham is so knowledgable about the area that you'll leave the cruise with a whole new appreciation of the wetlands. He takes his pontoon boat that accommodates groups and people of all ages for wonderful cruises from sunrise to sunset.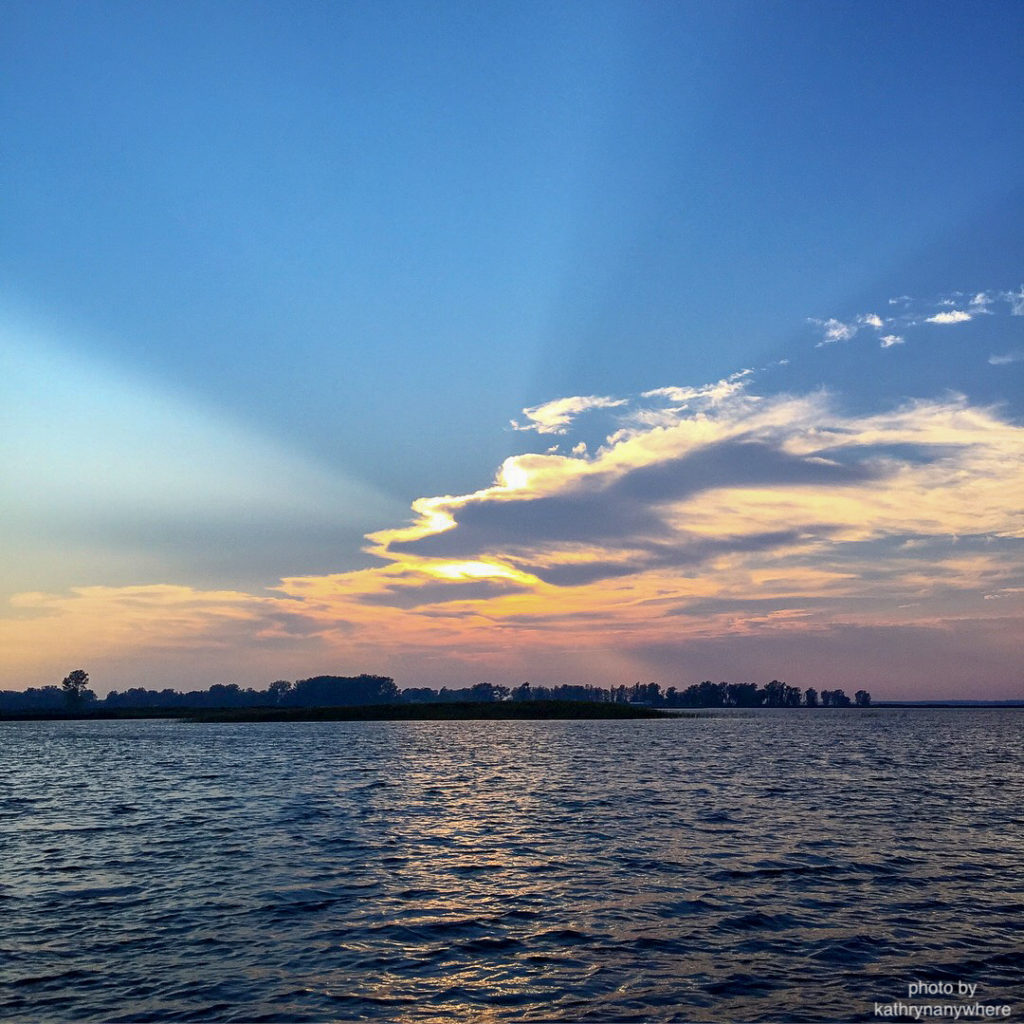 Kawartha Highlands Provincial Park
I never knew that mother nature could paint us this palette just 2 1/2 hours outside of Toronto. This cotton candy sky view on the lake is only accessible by canoe. Everything about this moment was perfect, stillness in the water, spending time with good friends. Once the sun was down, we were treated to one of the best star shows I've seen in a long time! If you've never considered Peterborough and the Kawarthas (@thekawarthas) for your summer adventures in Ontario, then I definitely think you should.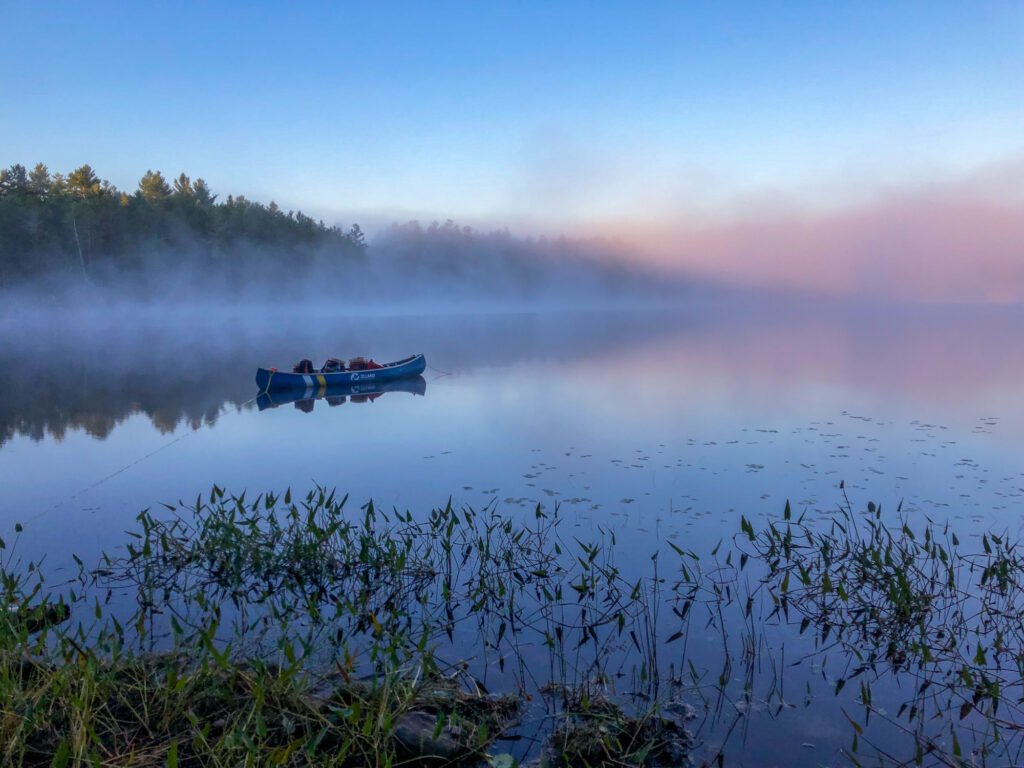 Presquile Provincial Park, Ontario
Skipping rocks at sunset! Well, at least he's trying hard too… My son and I camped in a Minka Tent at Presqui'ile Provincial Park in the autumn of 2019. We were treated to another amazing Ontario sunset. This stunning view is just outside of Brighton! Right on Lake Ontario.
This little slice of heaven is at the far west end of the High Bluff Campground area. There's a small beach and a lot of flat rocks. Enjoy!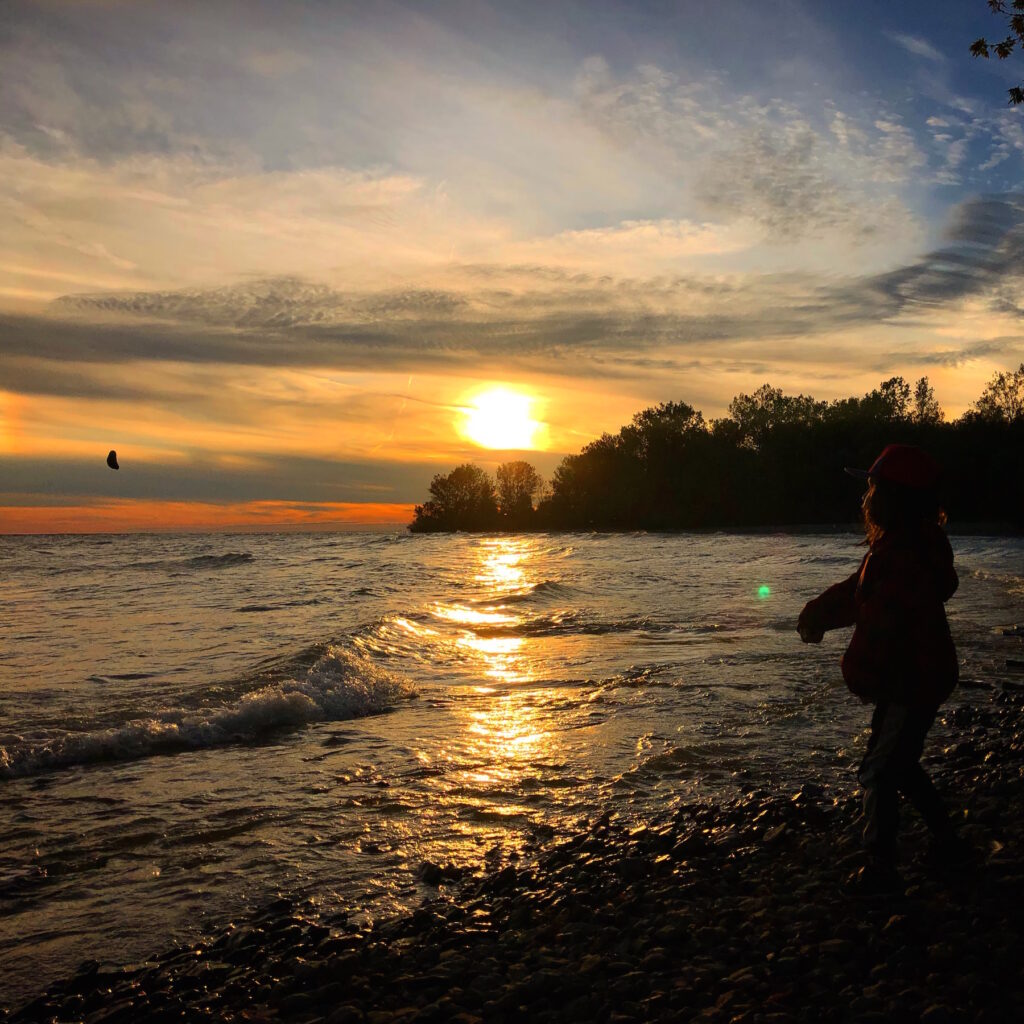 Frankford, Ontario
Sunsets in Frankford, Ontario are best viewed from the east bank of the Trent River. Full disclosure, this picture is from a private residence. Yep, this is where my Mom lives and I can have this view anytime I go visit.
Unless you know someone who lives along the river, you're not going to get THIS view. I happen to have it on good authority that you can drive to one of the canal locks on the Trent Severn Waterway, park and witness a similar sunset from a private area.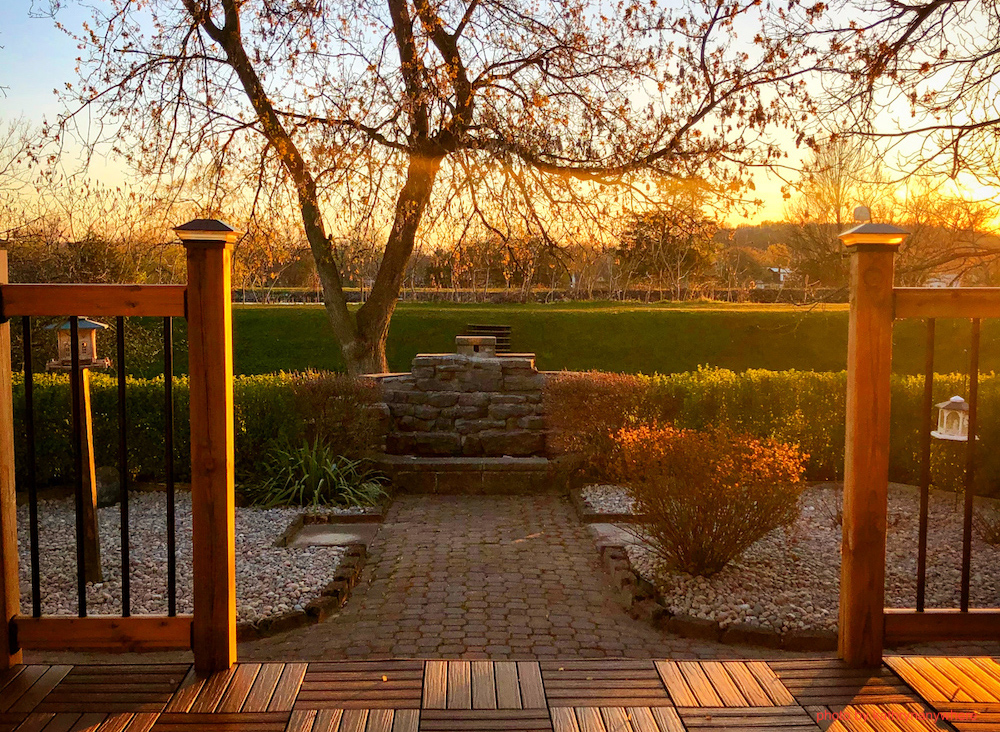 I hope these sunsets have inspired you to seek out sunsets close to home. While this list is only a handful, I will be sure to update this post as I witness more. Make no mistake there are many more exceptional sunsets to be seen in many other areas of the province.
Looking for unique and memorable activities in Ontario to enjoy while sticking close to home? Be sure to check out Looking For Exciting and Unique Places To Explore In Ontario? We Have You Covered!
PIN ME FOR LATER!