One of the best surprises of my travelling life is visiting the city of Riga, which is the capital of Latvia. I'll be honest, Riga was never on my radar until an opportunity to attend a conference there came up and as part of the conference, I was able to partake in a few media trips. I did not expect that there would be so many cool things to do in Riga and that the history of Latvia would be so impressive. First of all, if visiting locations that are not mainstream or overrun with tourists is a priority, Riga is your destination. By my standards, Riga is a relatively undiscovered place. I'm not saying I know everything about everywhere, but I had not heard about all the things to do in Riga. 
The capital city of Latvia straddles the old and new. The old city of Riga is a UNESCO world heritage site where curious wanderers like me can take in the sights for hours in a small city centre. The new – the majority of the city is cosmopolitan, art-driven and oddly vibrant for something that was under the rule of the USSR. I think I expected something boring and gray.
Riga is seriously alive with rich art, steep history, interesting architecture, delicious cuisine and nightlife. The weekend nightlife scene in Riga, from what I experienced, is just like any other metropolitan big city. Be prepared to head out dancing at 1:00 am! Before I left, I told one of my neighbours that I was going to be visiting Riga. He relayed some crazy stories about partying hard there. I'm willing to bet the stories are true. Not because of the fact that John parties hard (he does), but because I partook in some of that nightlife myself.
I was hosted for the tours of Riga and the surrounding area by the Latvia Tourism Department through my participation in the Women In Travel Summit Conference.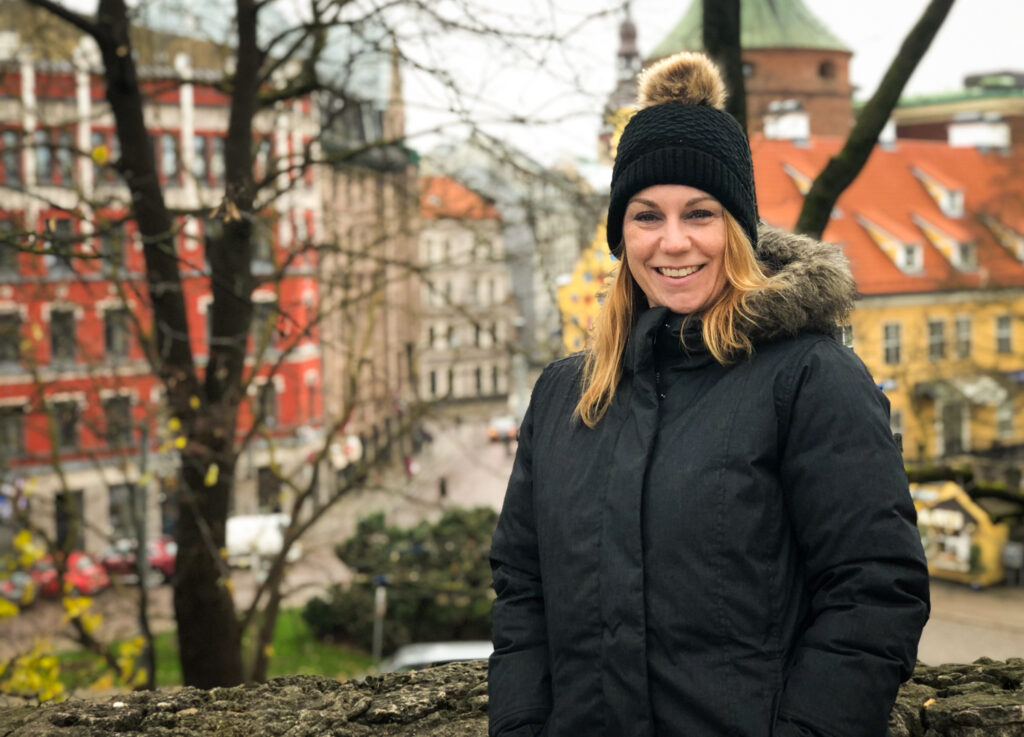 Latvia's Independence
The history of Latvia in the last hundred years has seen it under the rule of Germany and the USSR. Since regaining independence from the fallen USSR in 1991, Latvia has emerged on its own. The country is holding on to its pre-13th century pagan customs mixed with a modern Europe feel. Considered a Baltic nation, it's worth noting that English is widely spoken and used. For travellers from English speaking countries, it's a huge relief to know that translator apps and books are not necessary.
The 'Freedom Monument' – is the most important landmark in Riga. It is the symbol of Latvian independence and statehood. The inscription "Tēvzemei un brīvībai" means 'For Fatherland and Freedom". The woman at the top symbolizes Latvia's freedom and sovereignty. She holds aloft three stars indicative of the three historical districts of Latvia. The three cultural regions of Latvia are Kurzeme, Vidzeme and Latgale. Rumour has it, her name is Milda.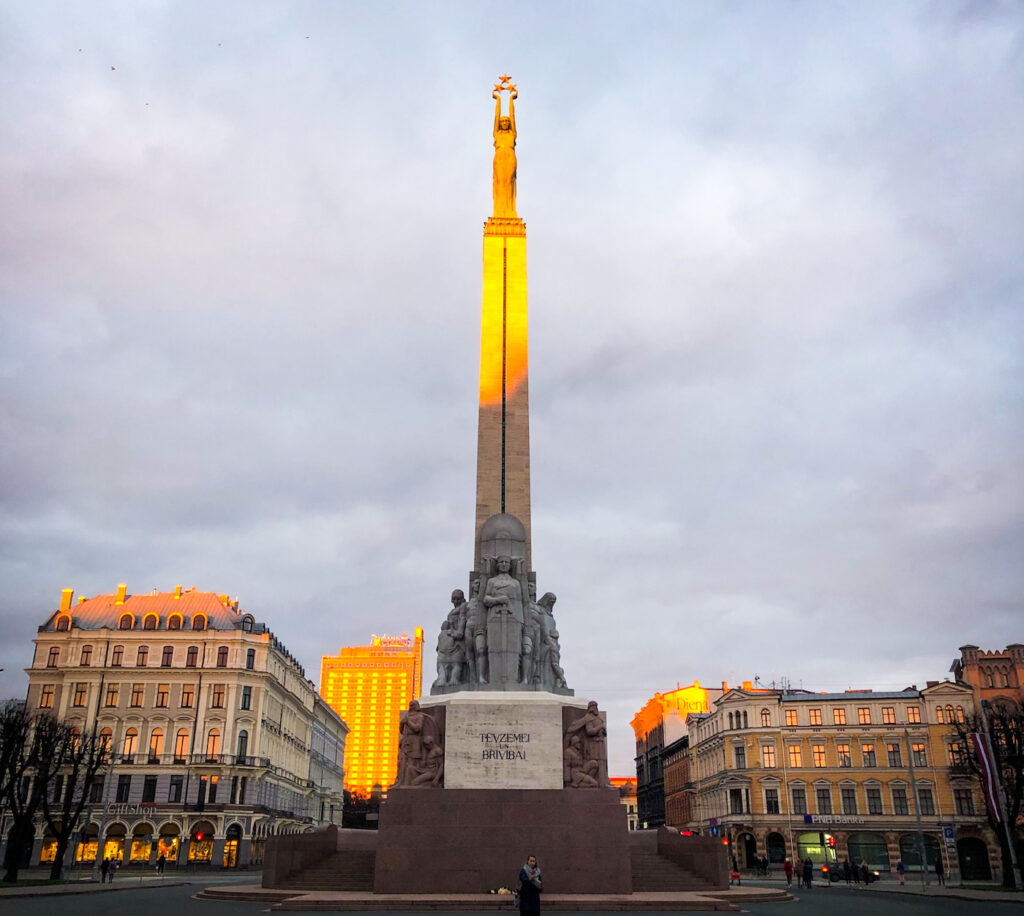 Cool Things To Do In Riga
In Riga, there are so many things to do! I'm going to detail the free things to do in Riga, the usual and unusual things you can do in Latvia. I'm really going to focus on what I got to do. It's better to speak from experience.
From Riga, the countryside calls for incredible day trip adventures. There are opportunities to venture into the wild boglands for bog walking experiences. There are also national parks to hike and raft, pirts for the true Latvian sauna, wineries to sip and savour, towns to dine and explore in and castles to reminisce and appreciate. 
The coolest event I got to partake in from my time in Riga was a trip to a traditional Latvian sauna for the experience of a lifetime. We did this at Spa Hotel Ezeri after a day of hiking on the outskirts of Riga. You can read all about my Latvian sauna experience here: How To Experience a Traditional Latvia Sauna: Salt Crystals, Bush Beatings and Jumping Naked In A Cold Pond or just read the one paragraph below and see if it tickles your fancy to know more.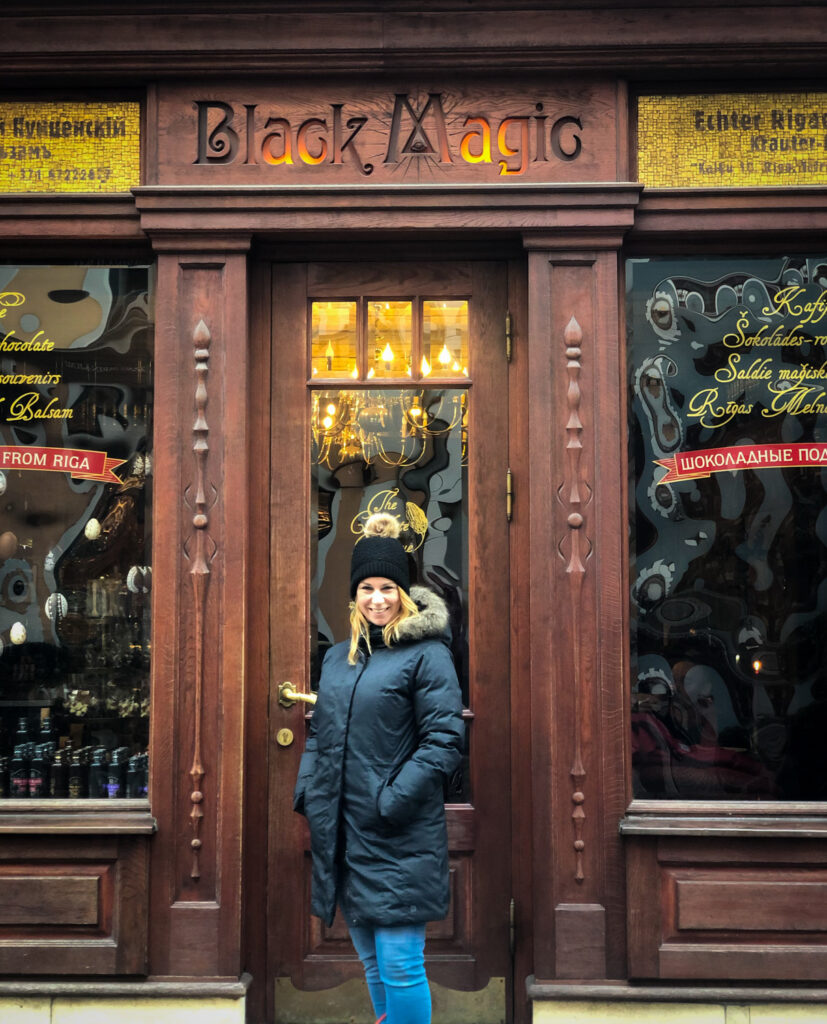 Free Things To do in Riga
What I personally found is Latvia is highly affordable when compared to many other European countries. Wherever you are travelling from, you will have to convert your currency to the Euro. Coming from Canada, the exchange rate hurts, but I found my Euro stretched farther in Latvia compared to other European destinations. Having travelled through Portugal, Spain, France, Italy, Latvia and Poland in 2019, I found that Latvia and Poland were the most inexpensive in terms of the amount of money spent on food and accommodations.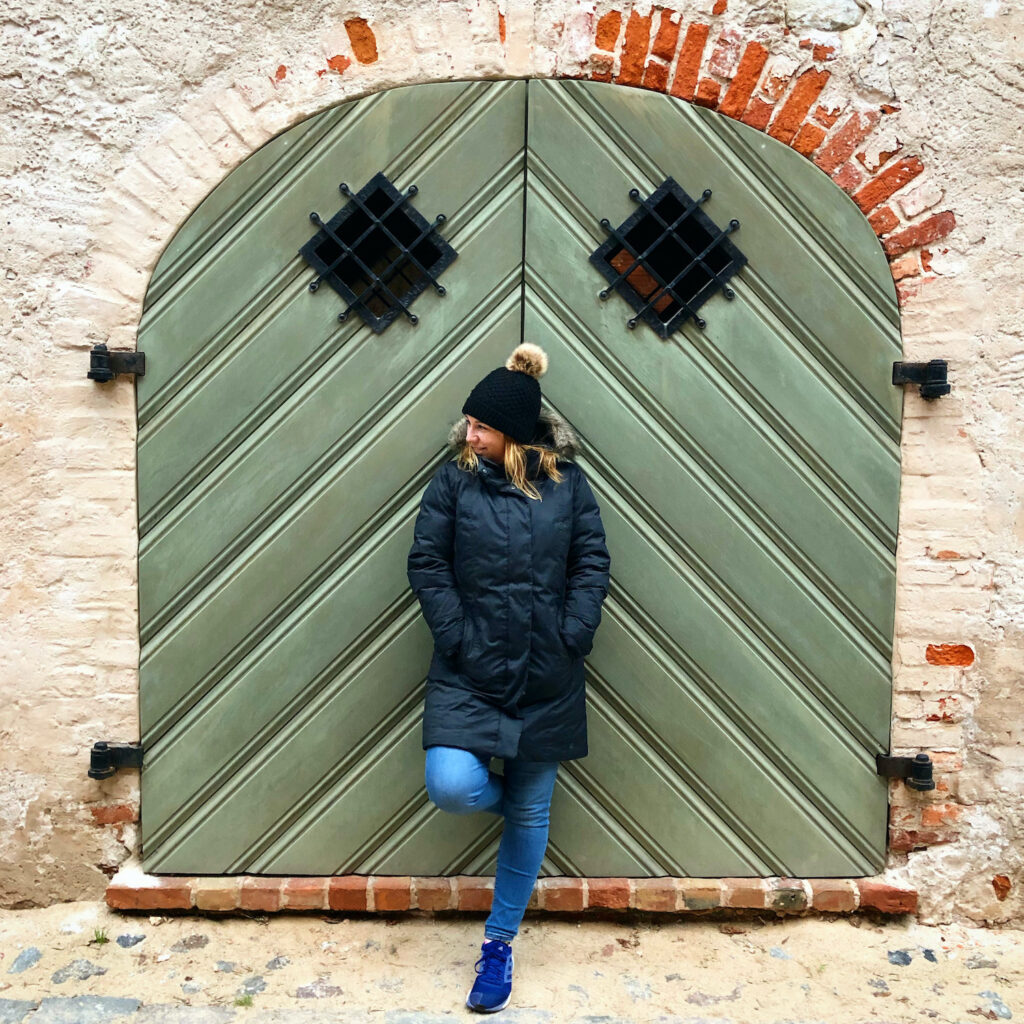 A couple of the best and free things to do in Riga are self-guided walking tours of the different districts of the city and hiking in Gauja National Park.
GAUJA NATIONAL PARK
More than half of the land of Latvia is forest and the country does not boast a dense population. That means if you want some peace and quiet, you'll get it. One of the best places to do that is hiking in Gauja National Park. Here's something I found to be really cool – one of the hiking trails I was on, Cecīļi Nature Trail actually is on private property, in the national park. There wasn't a single sign telling you not to trespass, instead, you were welcomed.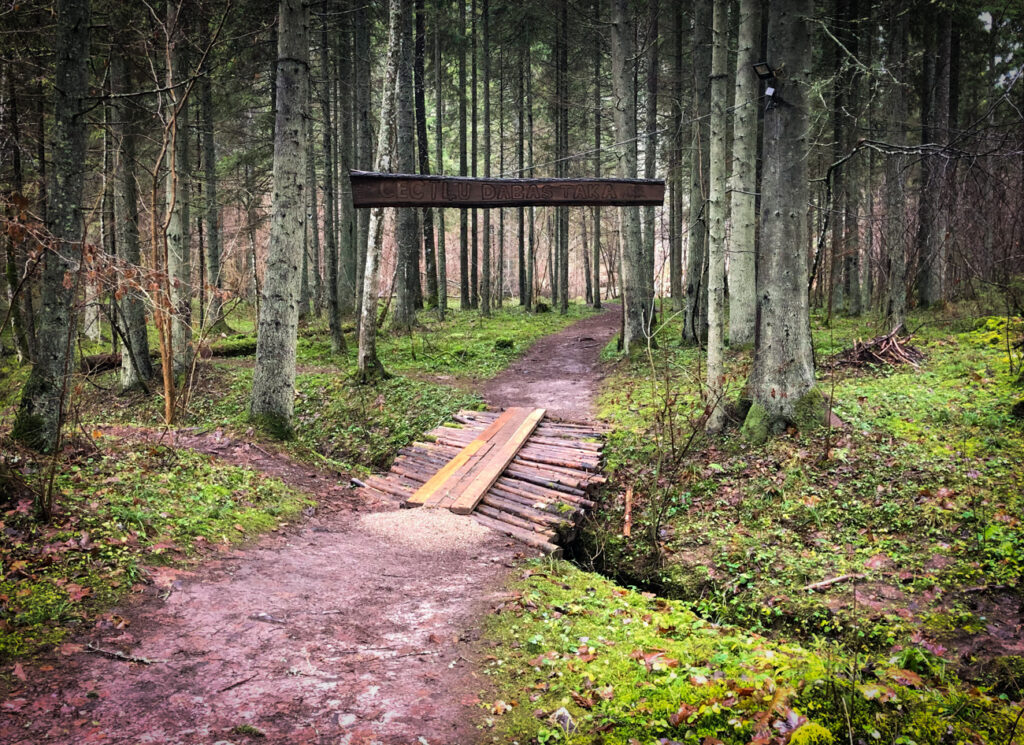 Straight out of a fantasy movie, on this trail, were carefully crafted from wood saunas and picnic tables to relax and enjoy the atmosphere.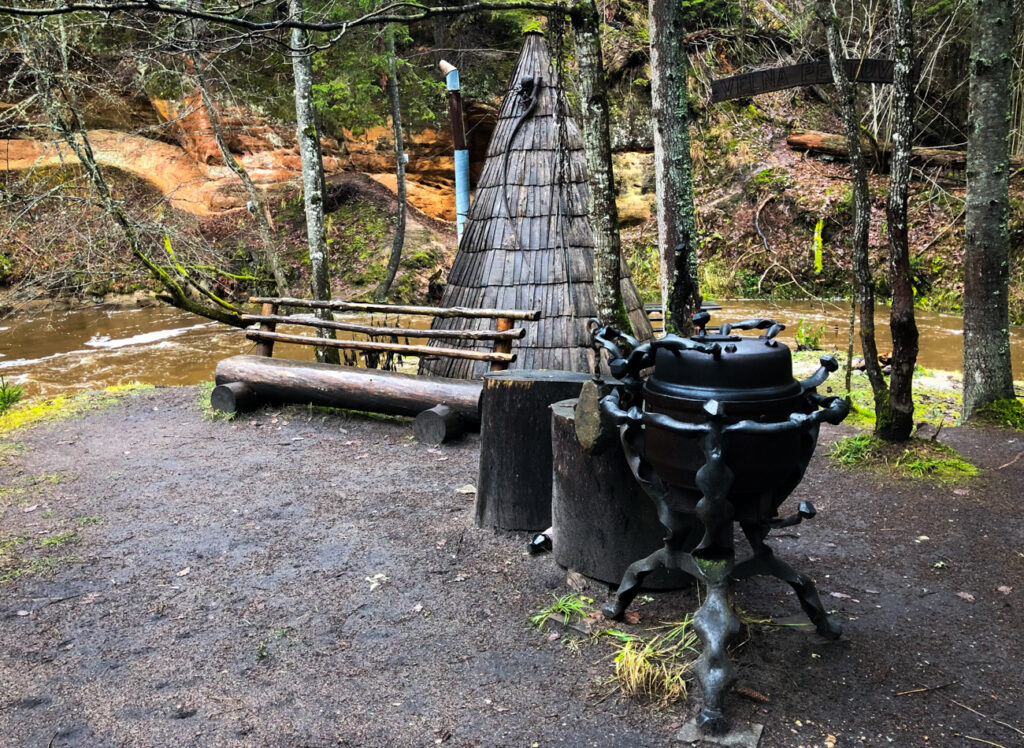 And an adorable two-story cabin. I don't know if it's available for bookings and I didn't see a single outdoor washroom along the path, but I'd stay there.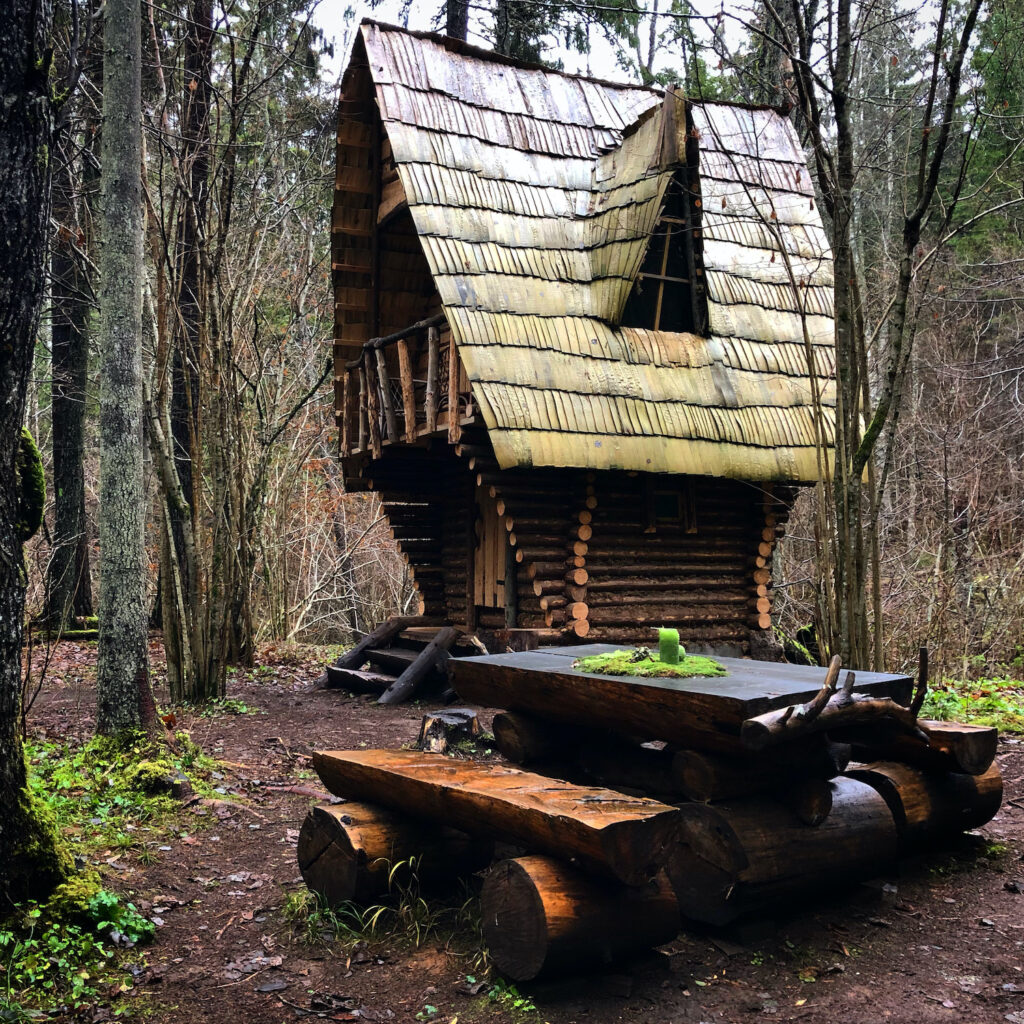 Interesting to note that alongside parts of the trail are remnants of Soviet bunkers. What was in the bunkers? I don't know. I asked and our guide and they didn't know either. Guess it's just up to our imaginations to concoct up what the Soviets had going on in there back in the time of the USSR!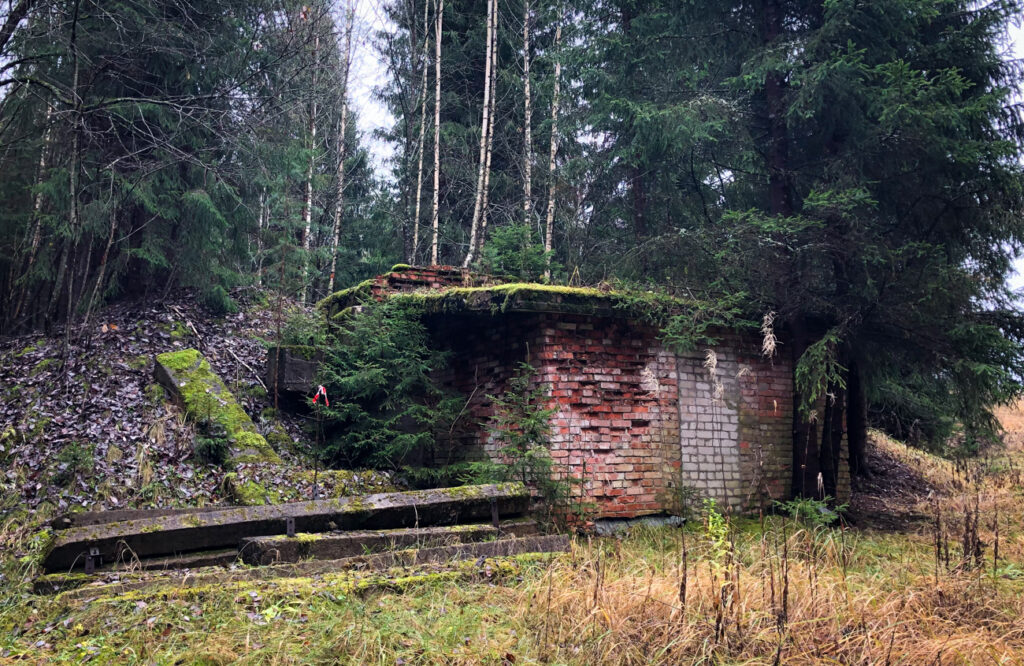 AMATA TRAIL
While this is still inside Gauja National Park, it's a completely different area than Cecīļi Nature Trail. The Amata trail runs alongside the Amata River and has been referred to as one of the most beautiful trails in Latvia. 
Full disclaimer, I hiked both of these trails in overcast rainy conditions, so if the pictures look a little blah, it's because I didn't replace the sky in photoshop. I could have, but that's a false representation of my experience.
That said, it was hovering around freezing and we saw a few guys actually rafting along the river. Good on them. Latvian people don't stay stationary or inside. I really admire that. Too bad I didn't meet any Latvian men to show me around, but I digress…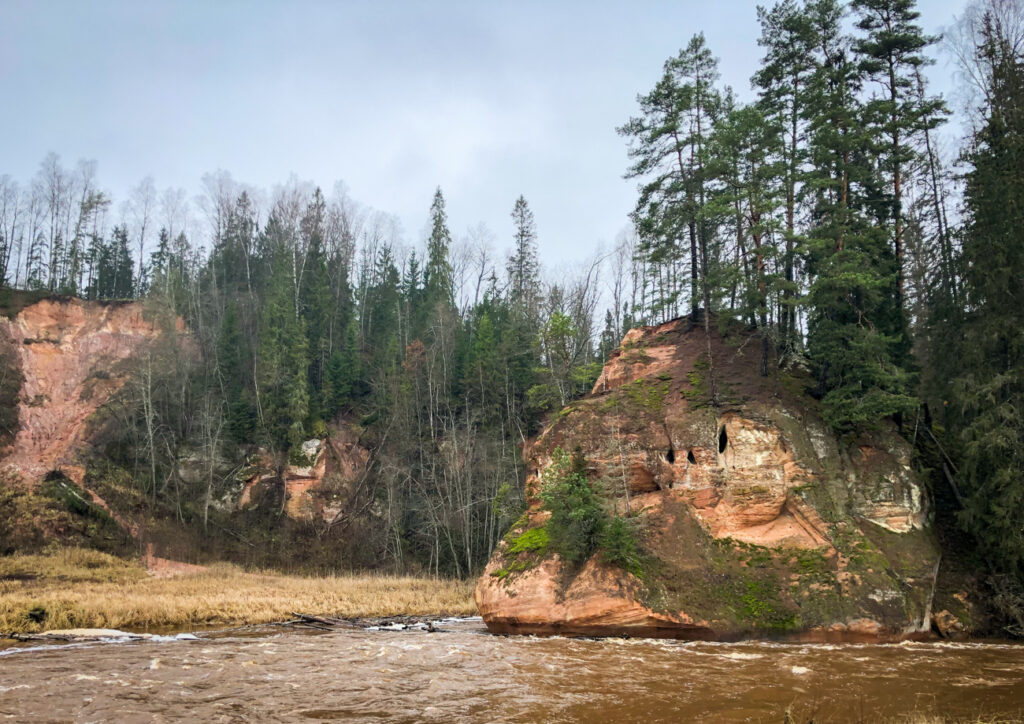 The Amata Valley is a dolomite and sandstone rich area. It being November, the season wasn't flaunting the diversity of flora and fauna that I had read about. However, the colour of the soil was bright and reminded me a lot of what would you would see in Prince Edward Island. The hike we took ended at Zvartes Rock and we were treated to an amazing traditional Latvia lunch by Cesis Inside.
You will have to drive from Riga to get to these locations, so there is a cost in transportation. However, the experience is nature will not cost you a penny. So treat yourself to some healthy outdoor time and great scenery!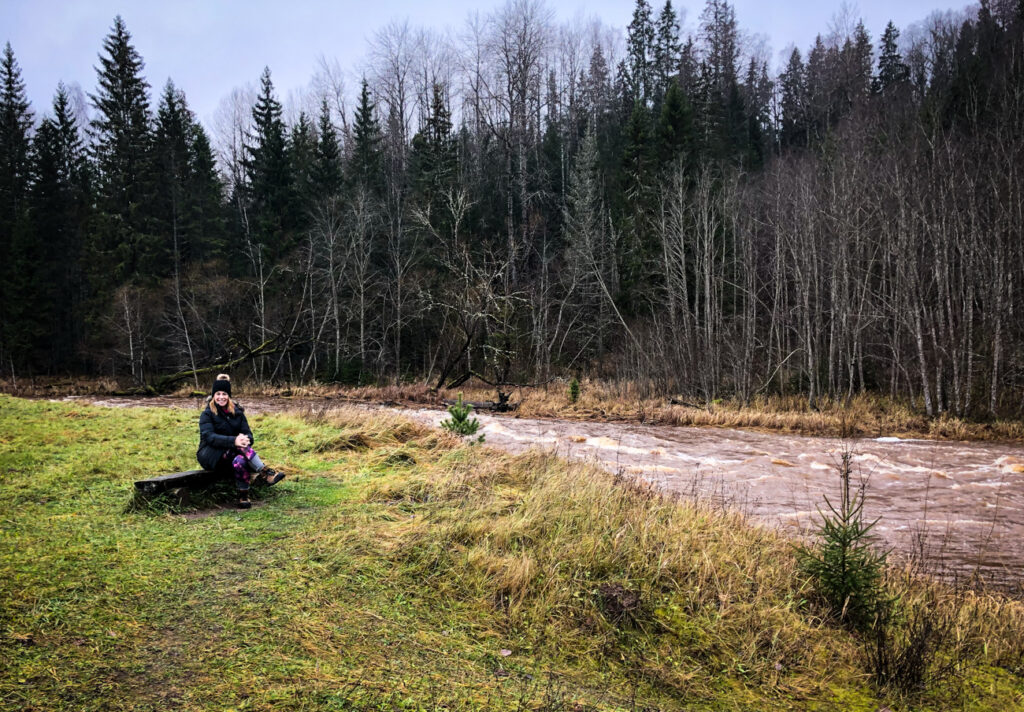 Wander UNESCO World Heritage site – Old Town Riga
There's something about charming old European cities. They're all built on rivers, have cool bridges, an old historic section and of course, a modern new section. And the coolest feature for me is always narrow, cobblestone roads. And I love to wander them and imagine the history that wandered before me.
Riga was established in 1201 and it's a cool Medieval town. Since 1967, it has been protected as a UNESCO World Heritage Site. There is not a lot that remains from 1201, but there certainly is a lot of history from the centuries in between.
Places worth seeing – The House of Blackheads, Riga Castle (not for royalty, the president once lived there), Powder Tower which is a remain of the old fortress of the city, Swedish Gate, The Academy of Sciences (very contentious building with an interesting history). Look for The Riga Cat House.
Intriguing architecture, old churches of different denominations with amazing vantage points and doors. Lots of old European doors to satisfy my lust.
If you're missing what that reference means, check out my post on Doors of Lisbon, Barcelona and Paris.
Walking the city and taking it all in? Free.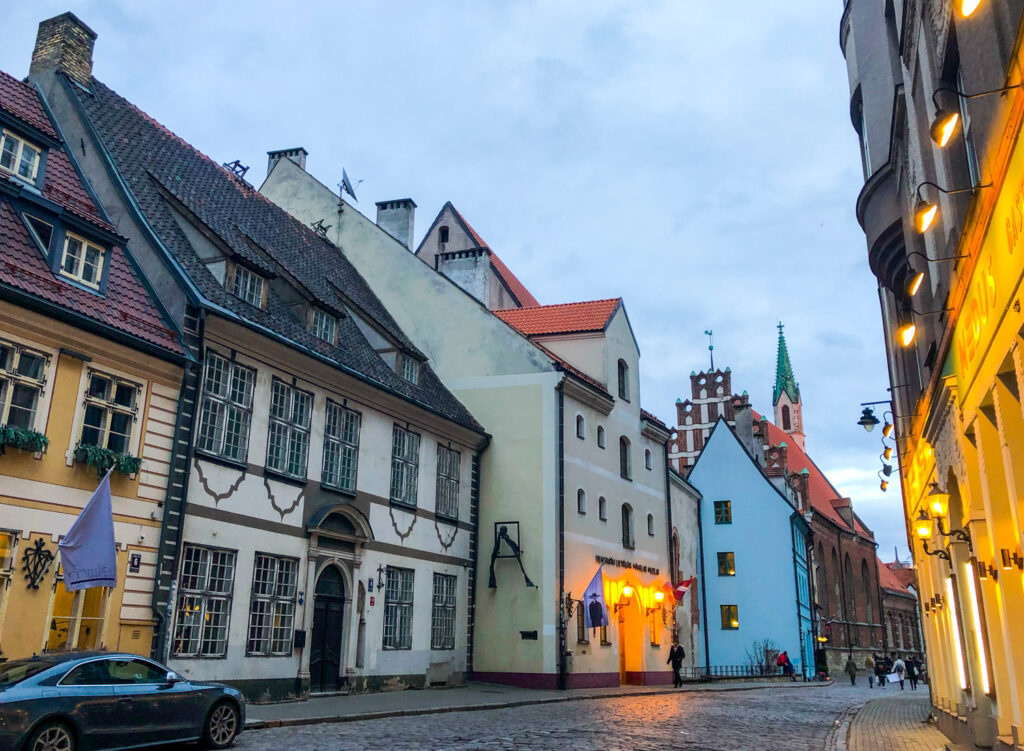 Stroll the Art Nouveau section of Town
Beyond intriguing is the best way I can summarize my wander here. Did you know that the highest concentration of Art Nouveau architecture anywhere in the world is in Riga? There are over 800 buildings considered to be Art Nouveau in the centre. Art Nouveau is not my area of expertise to discuss or dissect so I'll just leave a picture to intrigue you and you can decide on your own.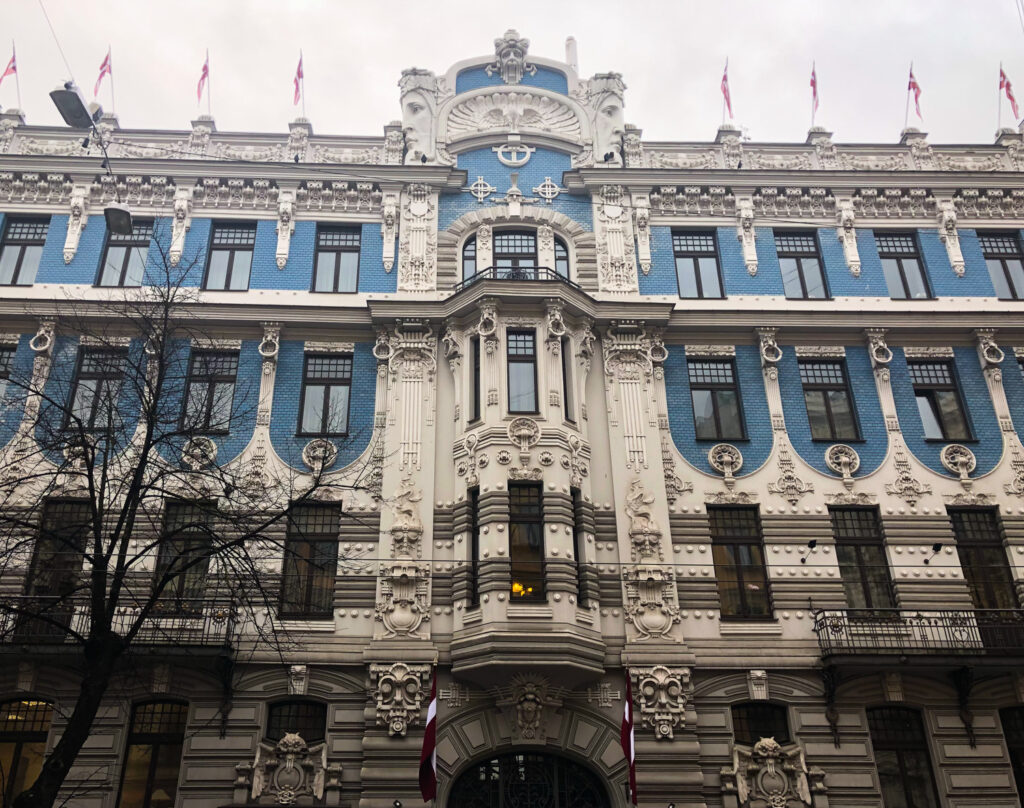 Catch the Sunset on The River Daugava
As a permanent sunset chaser, I had to figure out where to see it in Riga. I took my chances heading west in the direction of the River Daugava and caught a treat! As I have mentioned, the majority of my time in Latvia was subjected to rain and overcast skies. I caught one magnificent sunrise and through enough cloud break, I saw the sunset. Not on a beach, but on water. so I'll call it worth taking in!
Take A Beer Tour in Riga
Beer is typically not free, but this is an experience that won't break your bank account. And you'll get an education in brews while doing it. An education in beer and beer history in Riga. Residents of Riga brag that beer is in their blood and that Riga was once a brewing capital of something… I didn't catch the end of the sentence of what they were the capitol of, just that they were the brewing capital.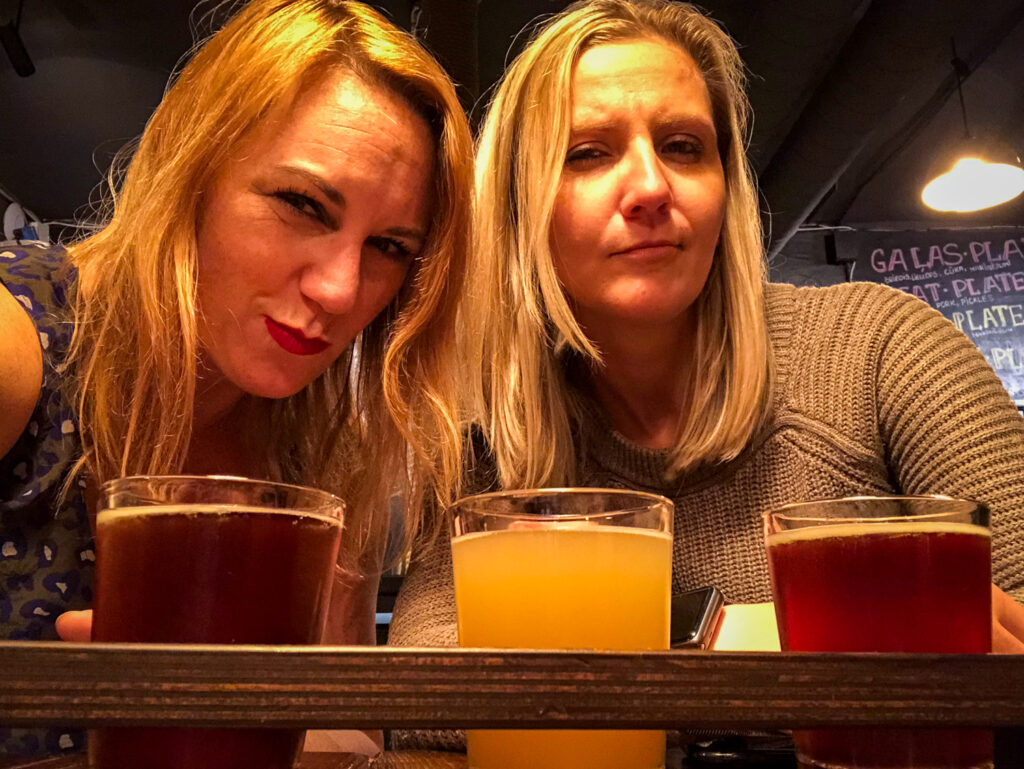 Over your 3-4 hour tour with Riga Beer District, you will get to sample from four craft breweries in Riga – Valmiermuiža Beer Embassy, Labietis, Ziemeļu Enkurs and Alķīmiķis. Alkimikis is legendary in Riga – it was recommended to me even by other foreigners I met at my hotel bar. I was told it was the place to go to satisfy some of my excitement for tasting local craft beer.
Price for the beer tour: per 1 person is EUR 38, tasting of 12 local beers and snacks included. It's a really good deal.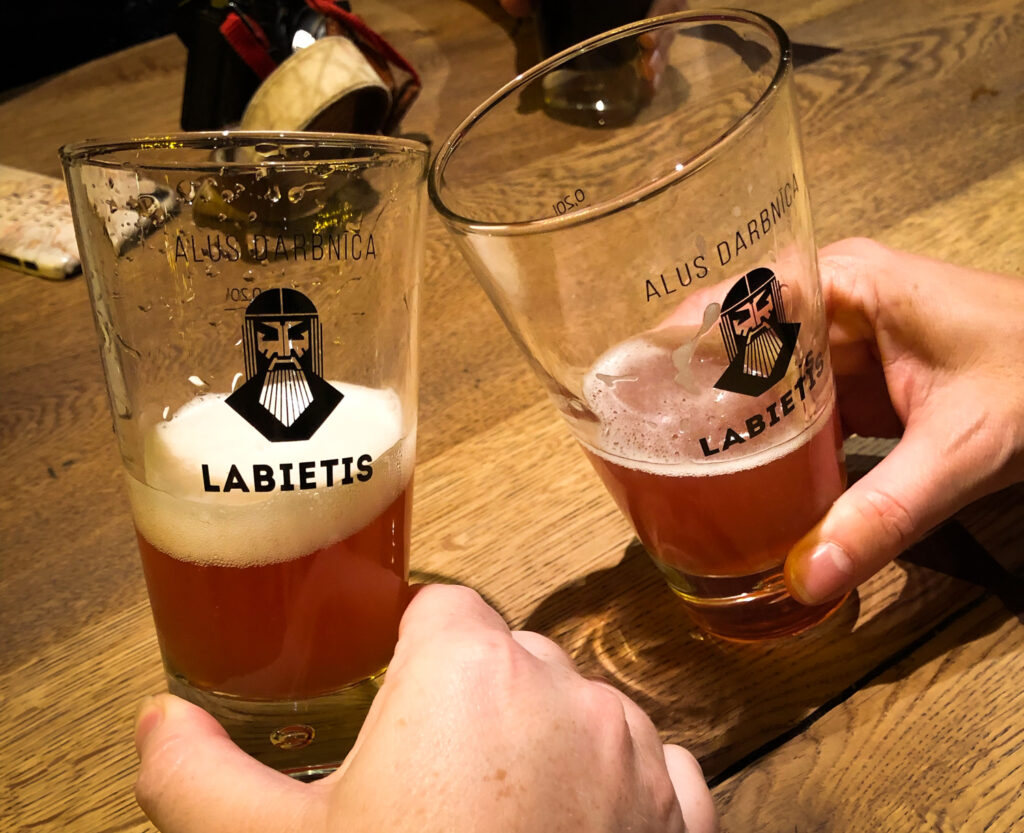 Take In the Views from Panorama Riga
Think from Russia with love. The Latvian Academy of Sciences building is a tragic eyesore. It's a symbol of the long over and done with Soviet era. It was built to honour Joseph Stalin, a Communist leader. It's ugly and it has a near twin in Warsaw.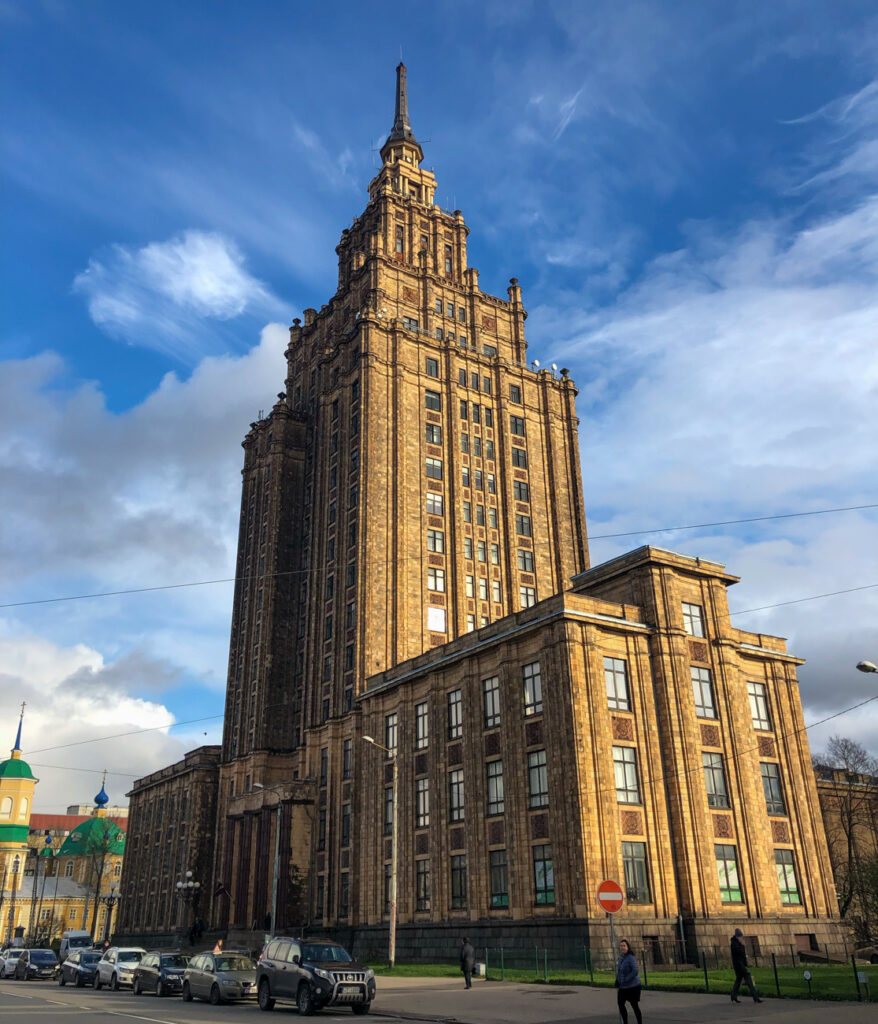 However, it has an amazing observation deck that gives you a view of the city from pretty much all angles. It does cost a handful of Euros to head on up to the 17th floor to get this view. The view? The picture below with River Daugava during the day time hours.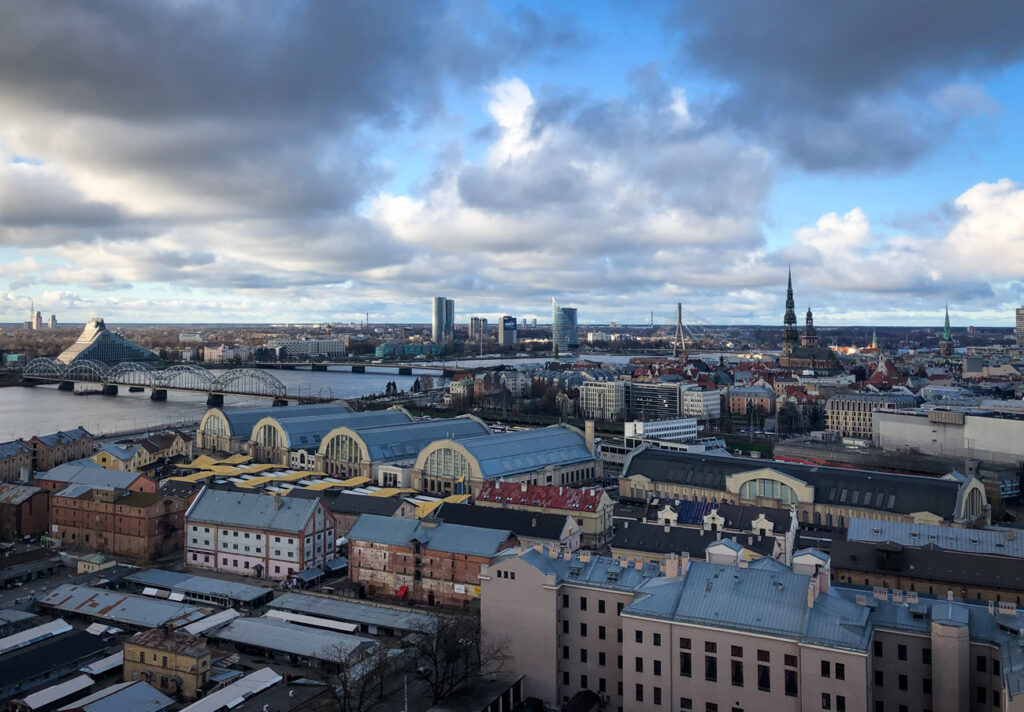 Bog Shoeing
If you are looking to see a most unusual landscape like I do and no matter where you are, need some silence, head to one of Latvia's bogs. Safe to say we can file "bog shoeing" excursion under things I never expected to find myself doing. I did it anyway. Into the wild Latvian Boglands of the Kemeri bog I went. And it's similar to snowshoeing so it wasn't hard to figure out how to walk. It was in the end, quite a workout for my glutes!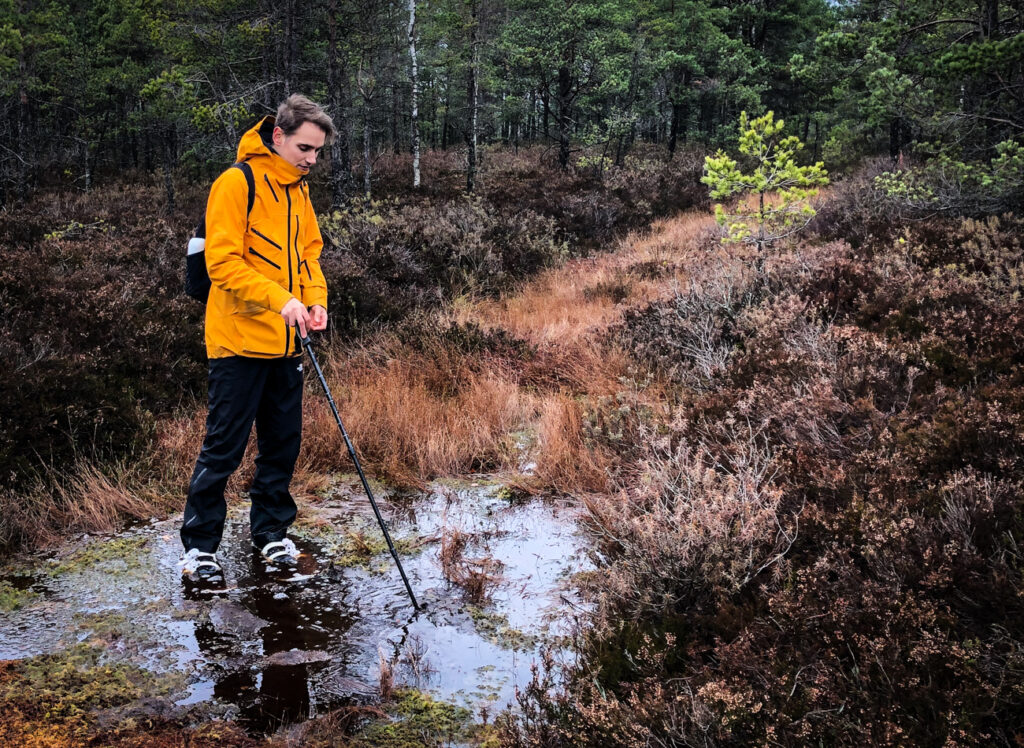 The bogs are floating moss and you have to know where to step in these snowshoes so you don't sink like in quicksand.
You can get to Kemeri National Park via bus or train from Riga centre for a few Euros or if you book this experience through Purvubrideji with a group, you can arrange transportation.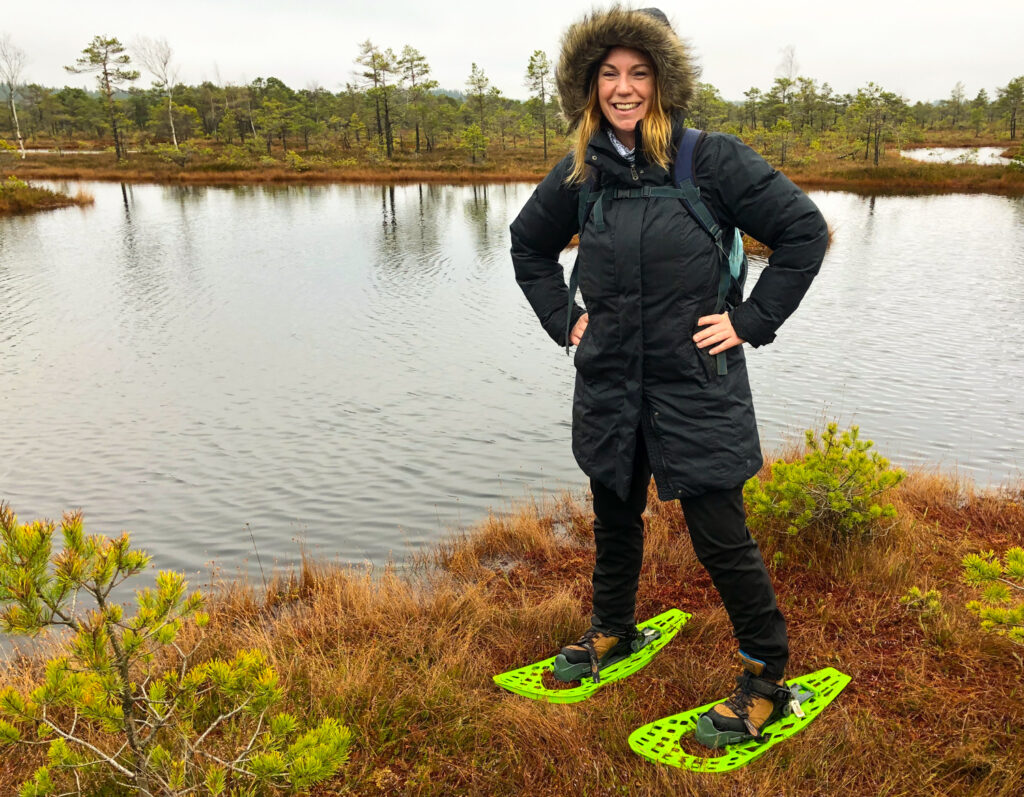 Take Part In A Traditional Latvian Sauna
Some things in Europe are a little bit different than North America. We, in North America, tend to be a bit more reserved about public nudity or nudity with strangers. The idea of four naked women rinsing off in a shower together by North American standards is the start of a tantalizing pornographic story. In Latvia, it's purely part of the sauna ritual.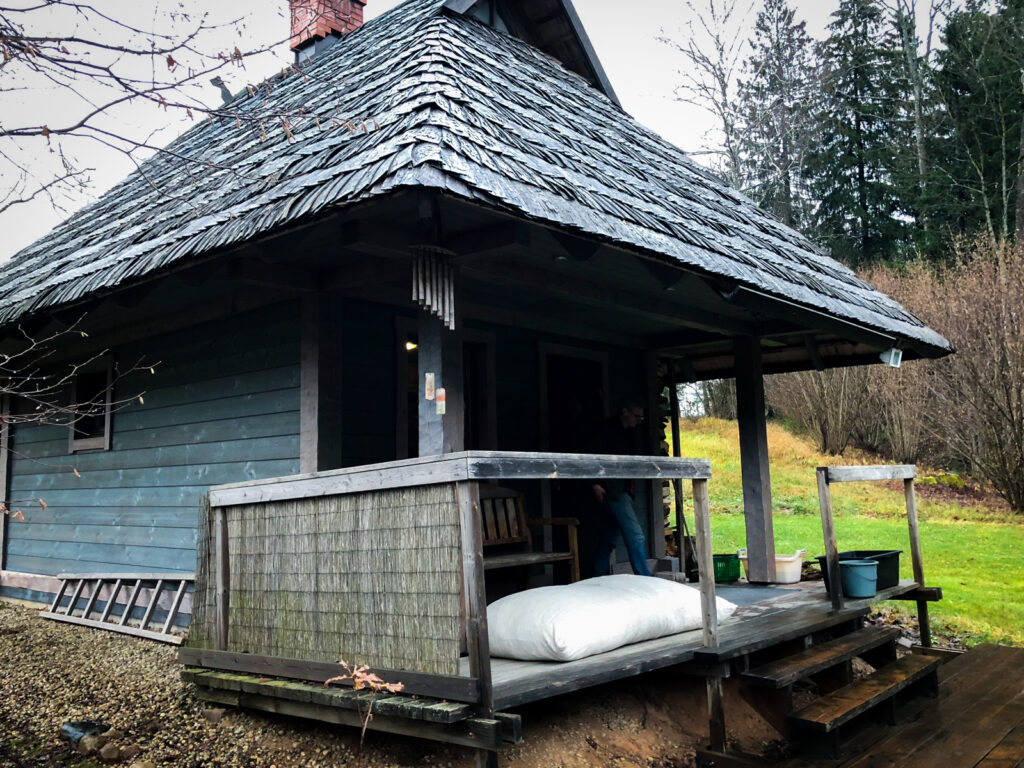 The sauna masters explain to us that in Latvia, it's recommended to have a sauna experience on a regular basis. Monthly, if not weekly is the normal procedure for Latvians. According to the latest WHO data published in 2018, life expectancy in Latvia is for males 70, and females, 79. Considering the past and history with Germany and the USSR, the country being a baby in terms of its own growth, that's not bad. I'll buy this.
Now, I don't want to give too much away, but you can definitely read about my experience there here How To Experience a Traditional Latvia Sauna: Salt Crystals, Bush Beatings and Jumping Naked In A Cold Pond.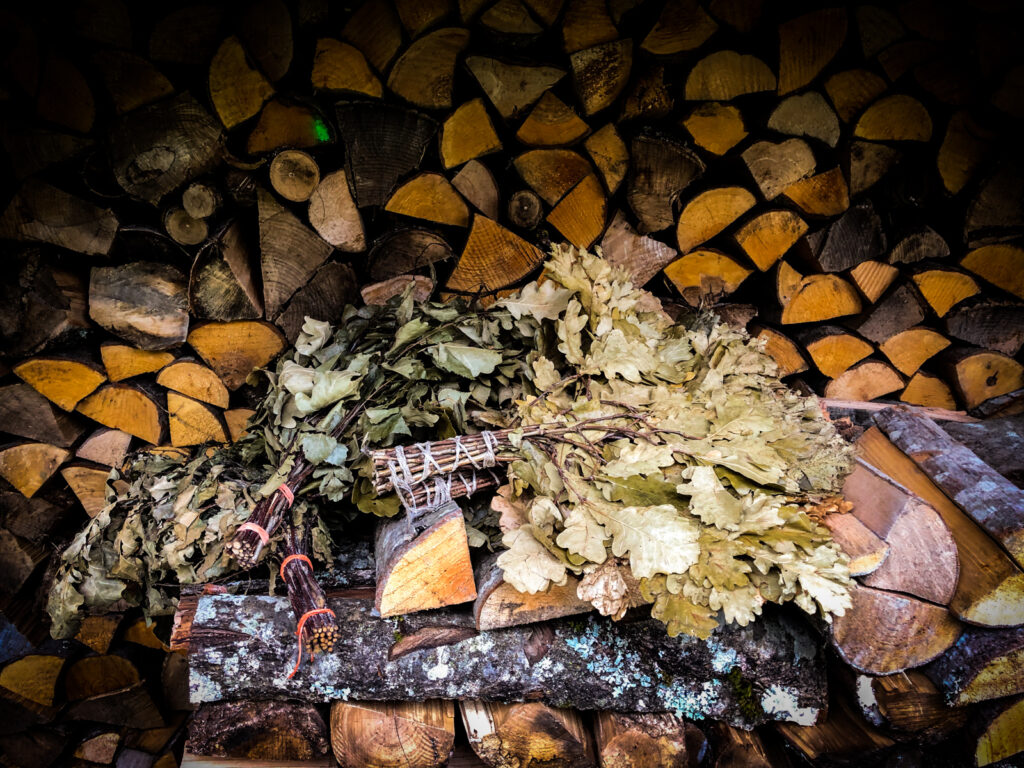 Convinced to travel to Riga and check out the cool things to do in Latvia? Check out the accommodation options for your dates through my booking.com affiliate search box:
Also worth noting, a day trip to Sigulda, Lativa is not a bad idea if you have time. If you're looking for the small-town charm and adrenaline, try Sigulda. Check out my post on Things To Do in Sigulda, Latvia In A Day. Here you can see The Turaida Museum, take a cable car, tour around on fat bikes and more!
KathrynAnywhere is a participant in the Booking.com affiliate advertising program designed to provide a means for sites to earn advertising fees upon guests booking reservations at the accommodations listed.