Flying With Kids From Canada? What You Need To Know!
Unless you live under a rock up there in the Great White North, you've noticed that it is winter around these parts. Sub-zero temperatures, snow, slush, ice, lack of sunshine, people suffering from seasonal affected disorder (SAD), it's all quite awful to many Canadians. Some families can only endure so much and book themselves on a trip south to the warmth and sunshine. YAY! But wait, they arrive at the airport and find out… GULP – that their family is seated all over the airplane. A child, assigned a seat beside a stranger. Here's what you need to know about flying with kids from a Canadian airport to the sunny south!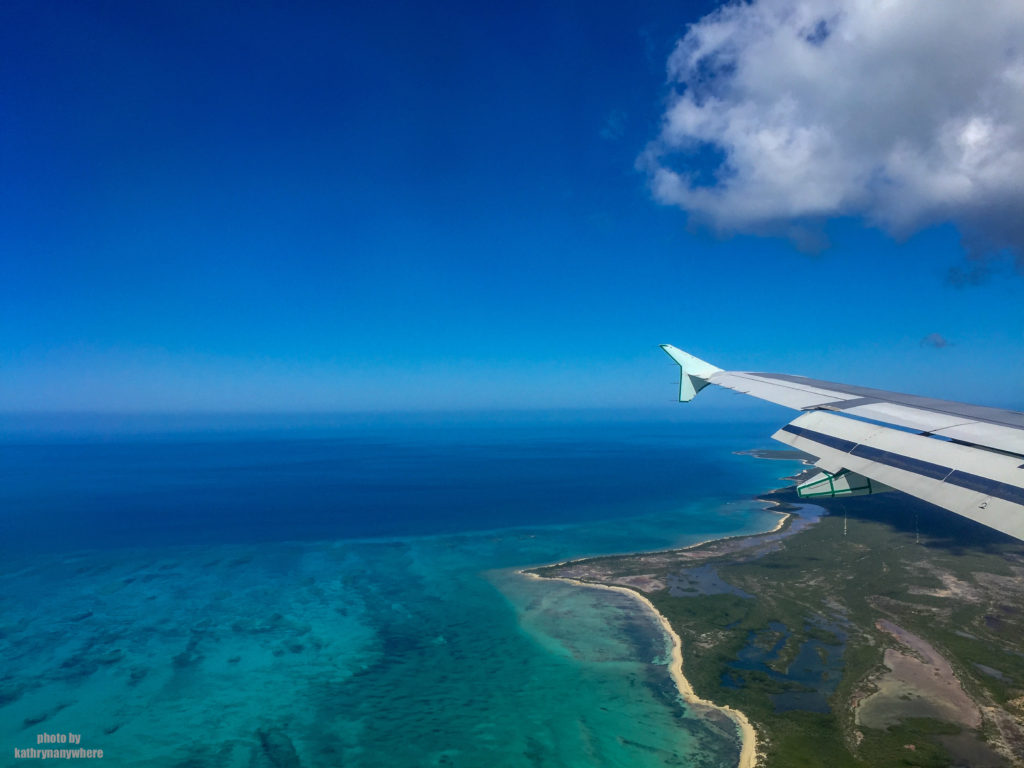 Flying With Kids From Canada?
1.) As of December 2019, there is the Passenger Bill of Rights. In terms of being seated with your children on the plan, the bill of rights states that airlines must comply with the following seating arrangements:
 Under the age of 5: In a seat adjacent to the guardian
 Aged 5 to 11: In the same row and separated by no more than one seat from the guardian
 Aged 12 or 13: Separated by no more than one row from the guardian
At this point in time, airlines are not obligated to seat your children, who are over the age of 5 with you UNLESS you have pre-purchased your seats on the airplane. Yes, as in pay money for your seat on top of the fare you already paid. Many airlines, including Air Canada, Westjet and Sunwing, have published tariffs on their website that state a parent will be seated with a child under 12 at no cost. It's not an option that comes up when you book your flights online. You will need to call in after booking to select seats. If you opt to select your seats through their online system, you will have to pay.
Please ensure you check the airline's policy before you book the tickets. It's best to be prepared rather than surprised when you arrive at the airport.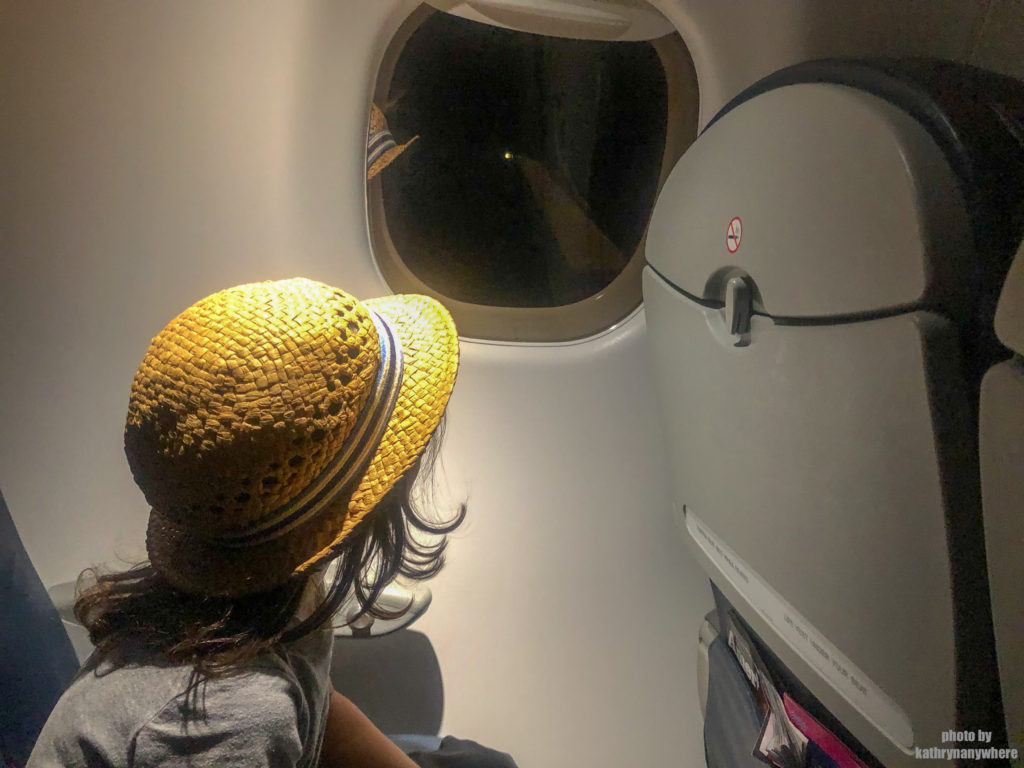 Snowstorm Delay?
2.) Weather delays happen. These are delays that are not within the control of the airline. One of the most unfortunate realities of departing from a Canadian city is that there could be a major snowstorm. And that could mean that you and your children will be hanging at the airport for a few hours. Or you're in the plane, but seated on the tarmac for a while. Or the flight is cancelled and you have to rebook. You can check-in for your flight 24 hours in advance on most airlines, but at that time, the flight coming and going on time is not guaranteed. Check your flight status before you leave your house.
Delays for situations within the control of the airline are a different story. Airlines will be required to compensate passengers for delays not related to safety and other situations within their control. Large carriers such as Air Canada and WestJet will be required to pay more than smaller airlines, such as Porter and Swoop.
Compensation to passengers by large airlines
 Delay of 3-6 hours: $400
 Delay of 6-9 hours: $700
 Delay of 9 hours or more: $1,000
Compensation to passengers by small airlines
 Delay of 3-6 hours: $125
 Delay of 6-9 hours: $250
 Delay of 9 hours or more: $500
The new Passenger Bill of Rights state that passengers must be given the option to receive monetary compensation or a voucher for a delay.
Having insurance on your vacation is the best gift you can give yourself. Being out hundreds or even thousands of dollars due to a weather delay is a terrible situation to be in. It's one of those things where sure, you could spend a couple extra dollars to upgrade your room view at the resort, or you could spend that couple hundred dollars on insurance. Personally, I buy the insurance and could care less about my room view as I'll be at the swim-up bar or on the beach.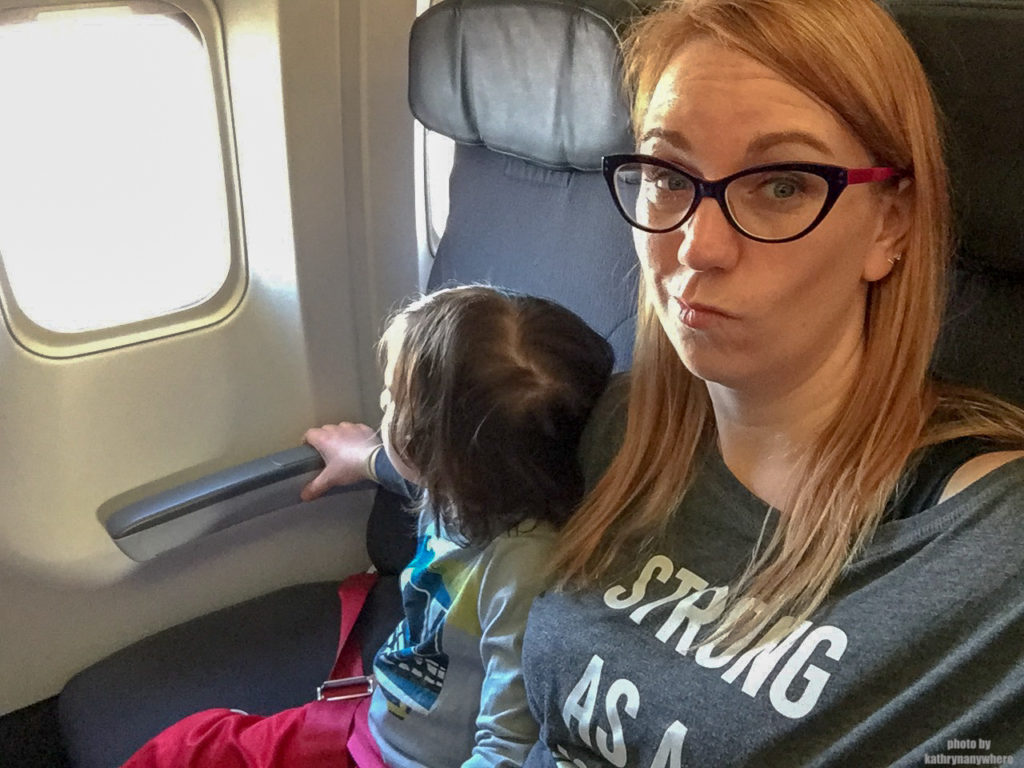 Kids Do Not Sit Still For Long
3.) A lot of kids do not sit still very well for very long. Shocking bit of information right there! You will have to devote some of your carry on baggage space to small games and activities. As a side bit of information – not all airplanes have TV's on the seatback. It's acceptable to walk with your children up and down the airplane aisle as long as you don't do it during the food and drink service times.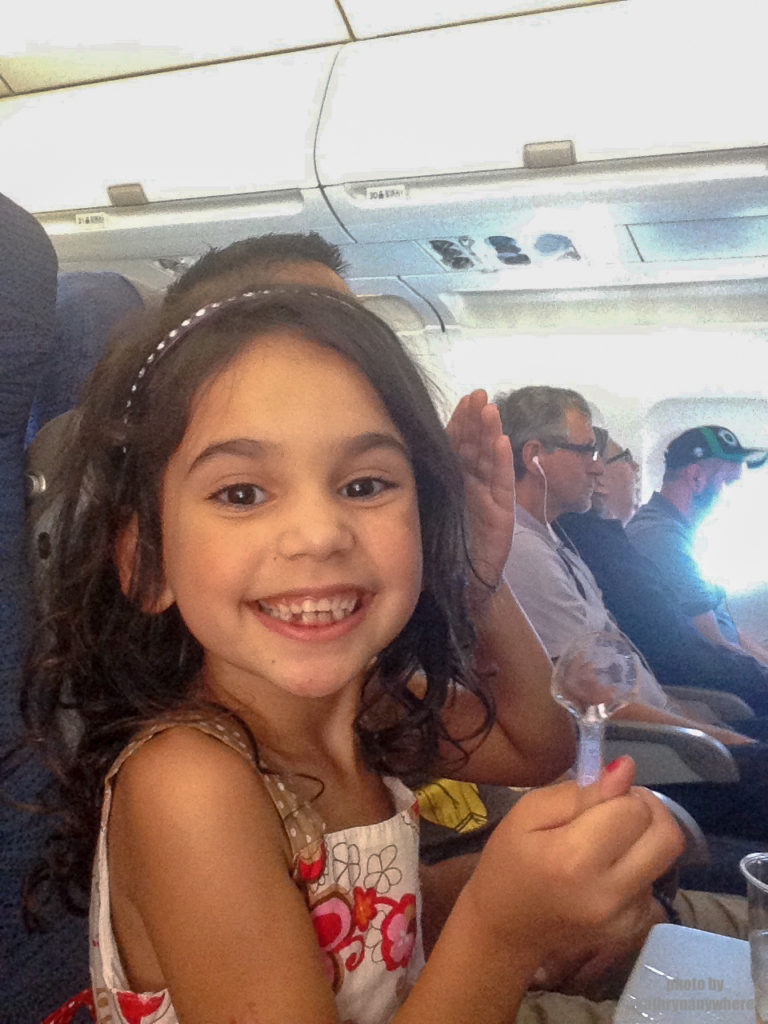 Baggage
4.) Speaking of carry on baggage, on most Canadian airlines, passengers are allowed one small carry on bag and a personal item such as a purse or laptop. Check each airline's website for size restrictions on carry on as it varies. This means that you cannot have bag upon bag of kid's toys in your hand when you come to board. If your little one can bring their own backpack, make sure whatever they are bringing fits into that backpack.
I recommend that you do be sure to pack extra underwear, a t-shirt and a pair of shorts in there. Bathing suit is a bonus and doesn't take up much room.
I cannot stress to you how fast the overhead compartments fill up when boarding. The space under the seat in front of you to tuck in bags is small too, so don't overpack.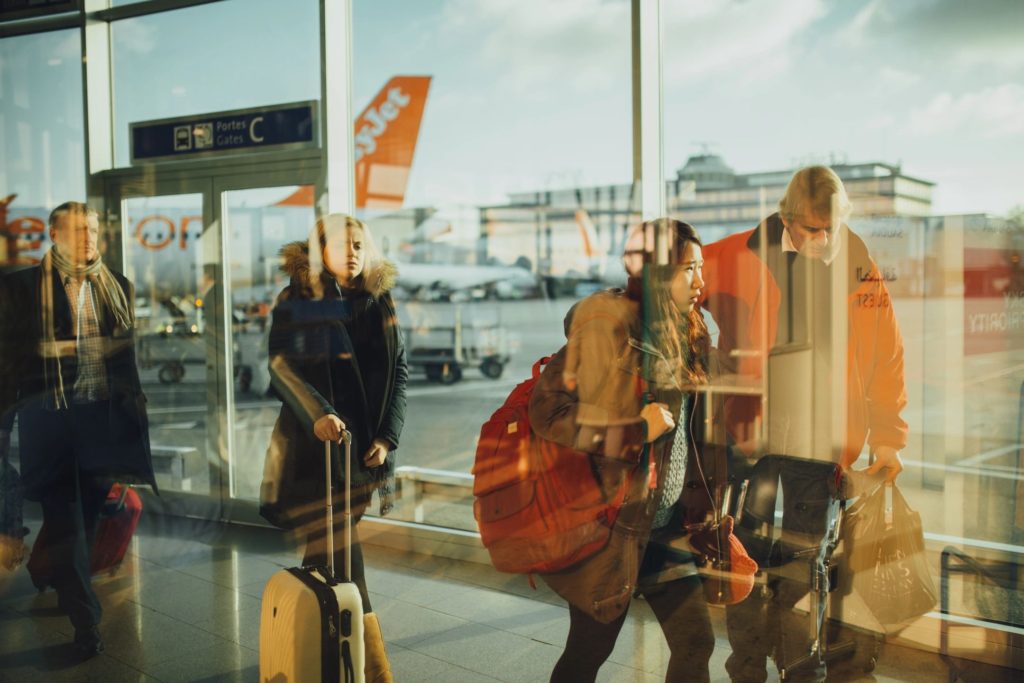 Don't Take That Water Through Security
5.) You cannot bring bottles of water and drink boxes from home in your purse. Due to security measures, all fluids have to either be packed in checked baggage or purchased after you go through security. If your child is insisting to bring it on the way to the airport, have them finish it either in the car, when in line to drop baggage off or in line to go through security. Once they hit the checkpoint though, they have to discard it. Security does not care about your child's wants.
The same goes for sunscreen by the way! Pack that in checked baggage or purchase it at a much higher price once through security or at your destination.
Exception to the rule: If you are travelling with a baby under two years of age (0-24 months), you can bring baby food, formula, medications, milk, water and juice, in reasonable amounts that will be required during your flight(s) and any connections. These are exempted from the liquids, aerosols and gels restrictions only if you are travelling with a baby under two years of age (0-24 months). They must be presented to a screening officer for a separate inspection.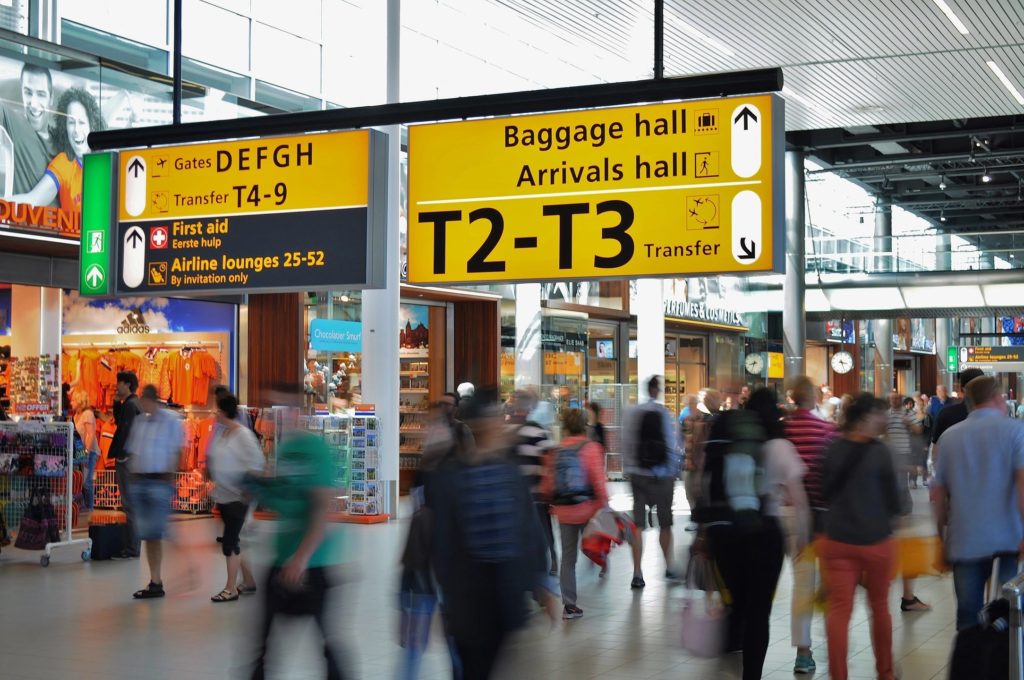 Single or Solo Parent?
6.) Travelling as a single parent or without your spouse? Get a letter signed by the other parent stating you are allowed to travel across international boundaries with the children. I've personally never been asked for the letter at customs, but I would rather have it and have it signed by a lawyer or notary public than being stopped at the border and have the trip ruined. You can get a sample one from the Government of Canada here: https://travel.gc.ca/travelling/children/consent-letter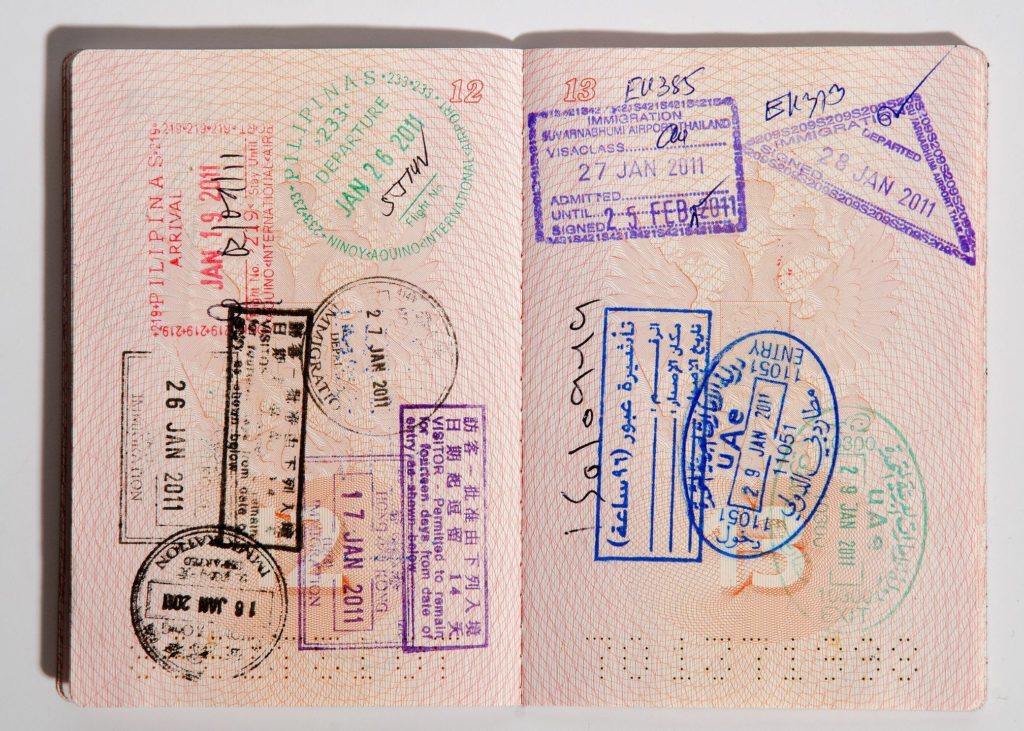 Don't Forget Your Passport
7.) Passport! Don't forget your passports. Yes, children require a passport. And many countries stipulate that the passport has to be valid for 6 months after travel, just in case you get stuck, stranded, whatever in their country. A parent's valid passport is not good enough for children to fly on. Even if you are a dual citizen, always carry your Canadian passport so you can access consular services if needed abroad.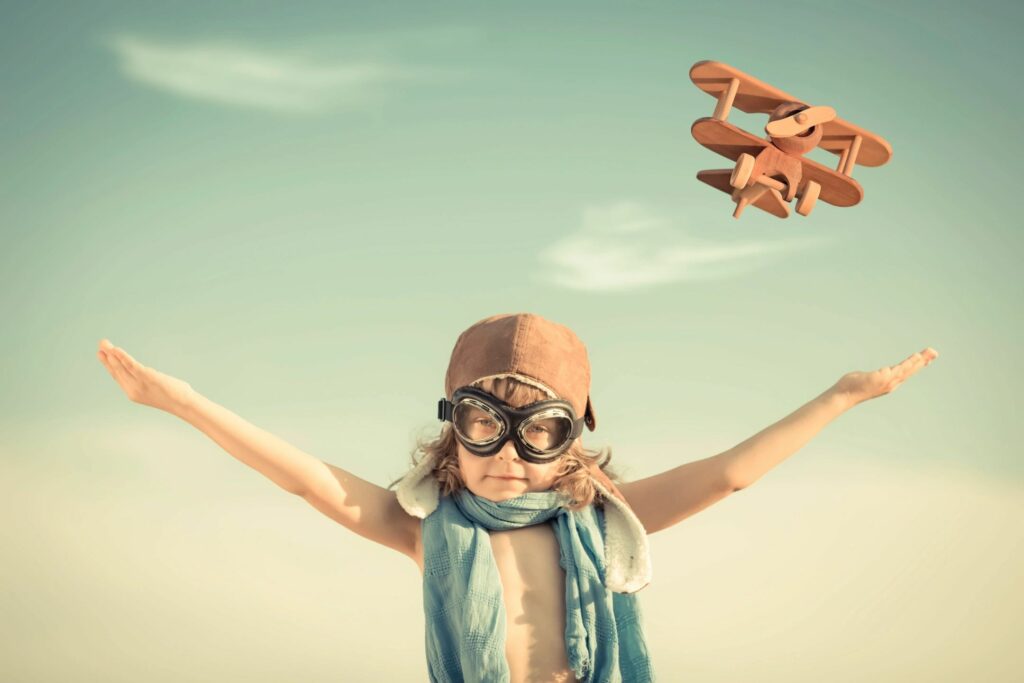 8.) Here is a lesser-known fact that seems to surprise parents at the gate. Here is why – Canadian Aviation Regulations require that no passenger can be responsible for more than one infant. Infant is classified as a child under the age of 2. If you have two children under the age of two, another passenger must accompany one of your children, even if you buy seats for the babies. Twin babies? Can't fly solo with them! The reason being is that the evacuation of an aircraft must be done quickly in case of an emergency. Imagine trying to run down the narrow aisle and then bolt out the window slide with two babies in your arms? While supermom says she can do it, the safety of all is at stake.
I do a flight south to the Caribbean with my children every year. Often once or twice during the year to other destinations. My kids are now 10 and 5, so that means I've been flying with kids from Canada for more than ten years. I've been there and done that! Maybe even seen it too, so if you ever have any questions, don't be afraid to ask!