This trip to the Raystown Lake Region was hosted by The Huntingdon County Visitors Bureau in Pennsylvania, USA.
All opinions and experiences are that of mine and my family and I am always brutally honest.
After a great couple days in Butler County, and then State College, Pennsylvania, we continued our amazing road trip to Lake Raystown Resort in Huntington County. The drive from State College to Raystown Lake Region is approximately one hour by car south. This was the third and last stop on the Pennsylvania road trip for Miss M and Z Man who are such troopers.
Huntington County may be small and sparse in population, but big in experiences and the great outdoors. What I liked most about my time there was all the water based activities and fresh air!
What Is Raytown Lake?
Raystown Lake is the largest lake that is entirely within the state of Pennsylvania. As I have found with other lakes in Pennsylvania, it's partially man made. It's not due to people simply wanting a lake. It's due to flooding and damming and preservation. I'm not a historian or an engineer so I'm not qualified to answer the hows and whys on this topic, but suffice to say it has it's benefits.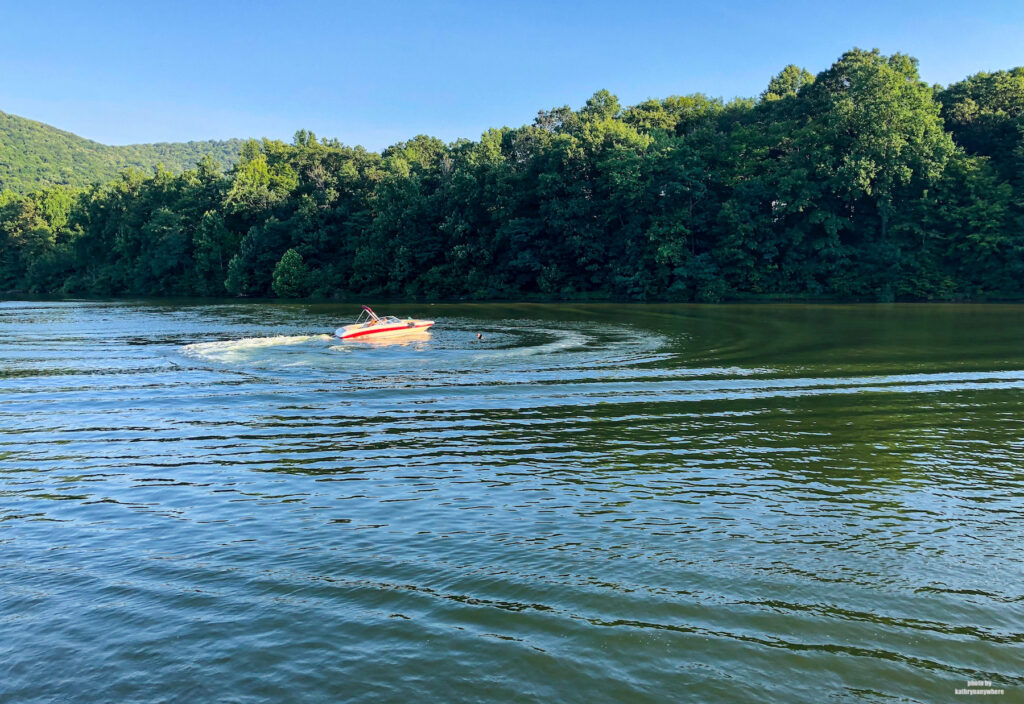 What To Do in Raystown Lake Region?
Our time in Raystown Lake Region consisted of hanging out at Lake Raystown Resort – which is a whole weekend in itself. We spent the majority of a day at Wildriver Waterpark (adjacent to Lake Raystown Resort) and also spent a day hiking and exploring Trough Creek State Park.
You could organize your stay around a local festival or event if you have the time to add on. One of the things I noticed in my research is that there is no shortage of hiking or biking trails in the area. That's a pretty amazing thing, especially for families coming from the city to escape the noise and concrete.
Lincoln Caverns is very close by although it is grouped into my last post about the State College area. See, it's all easily drive-able. You could likely spend a week exploring both regions together.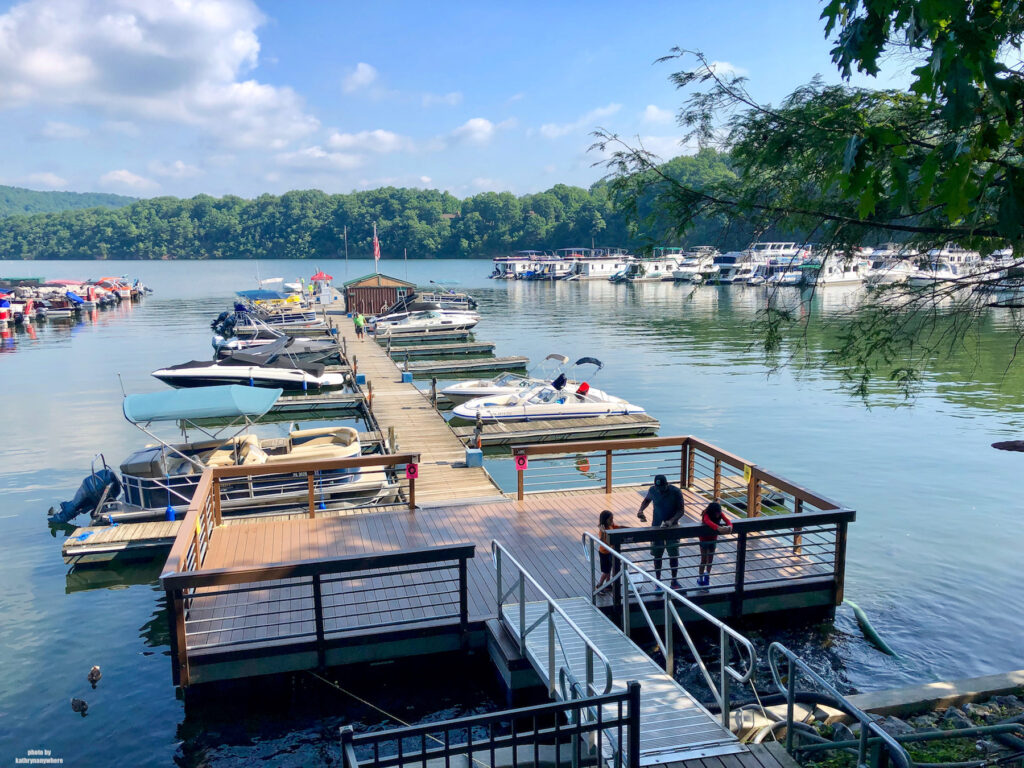 Our Stay at Lake Raystown Resort
We stayed in an awesome and comfortable 2 bedroom cottage in Lake Raystown Resort. Our cottage has a kitchen and a living room and it came with a TV. There was a BBQ and picnic table for us to use as well.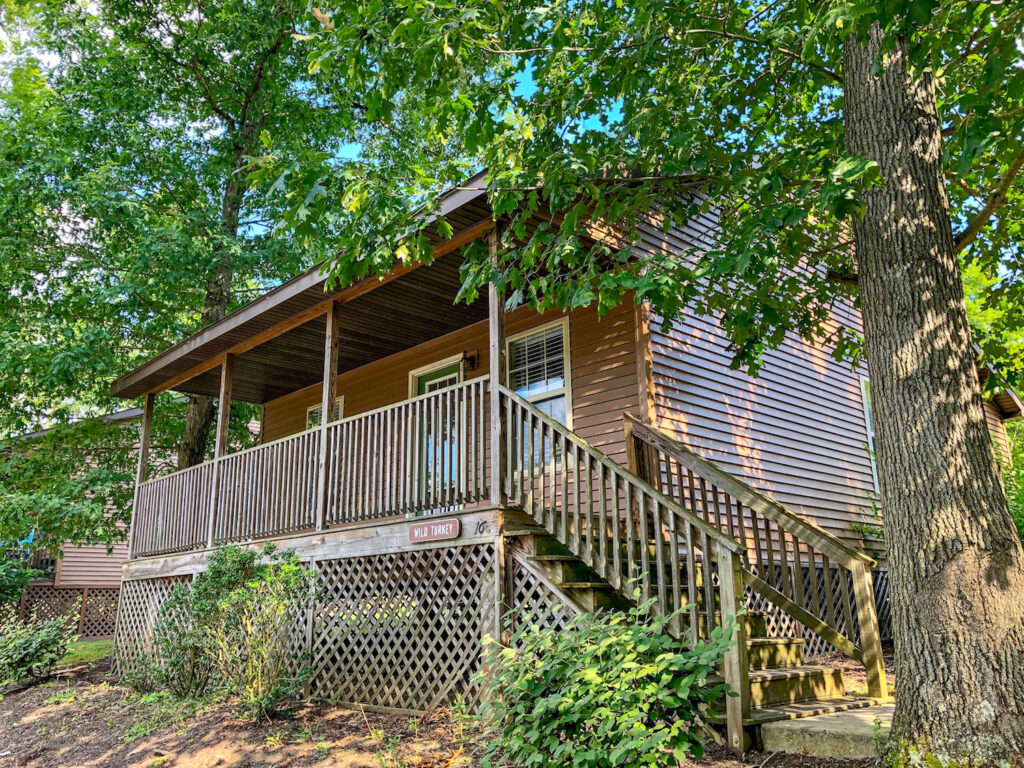 Each bedroom had a double bed, so Little Man slept with me and Miss M with her dad. Worked out well for us. It's definitely the kind of place I could have stayed longer and played for days there. See, the resort has a lot of different options in terms of accommodations.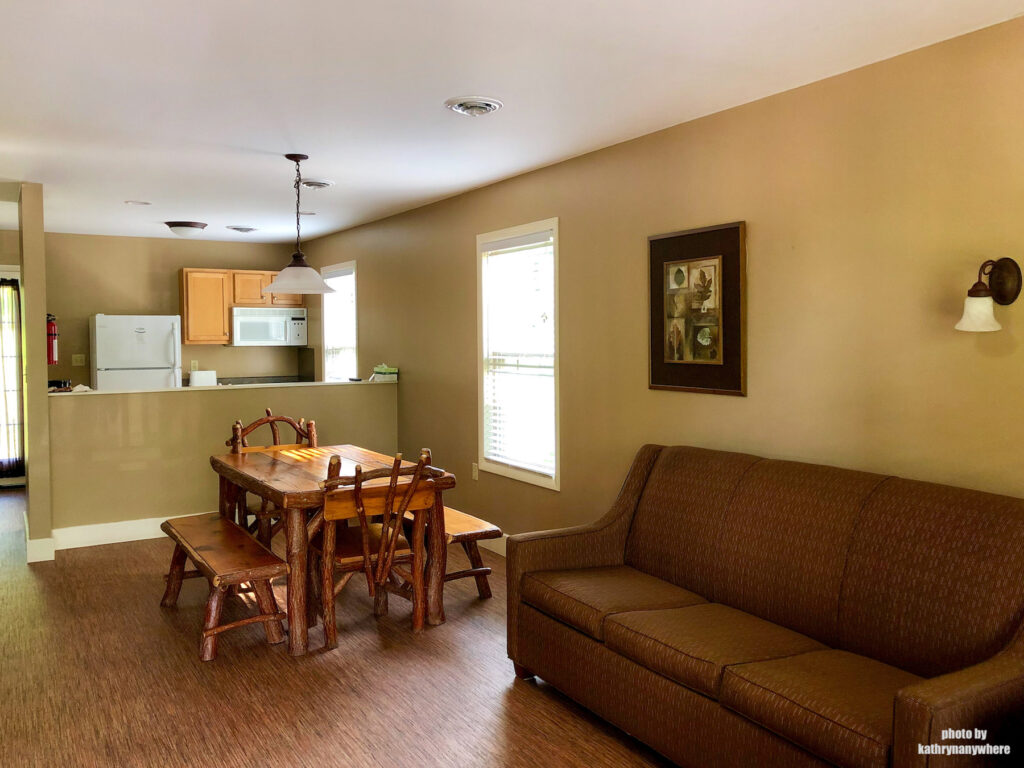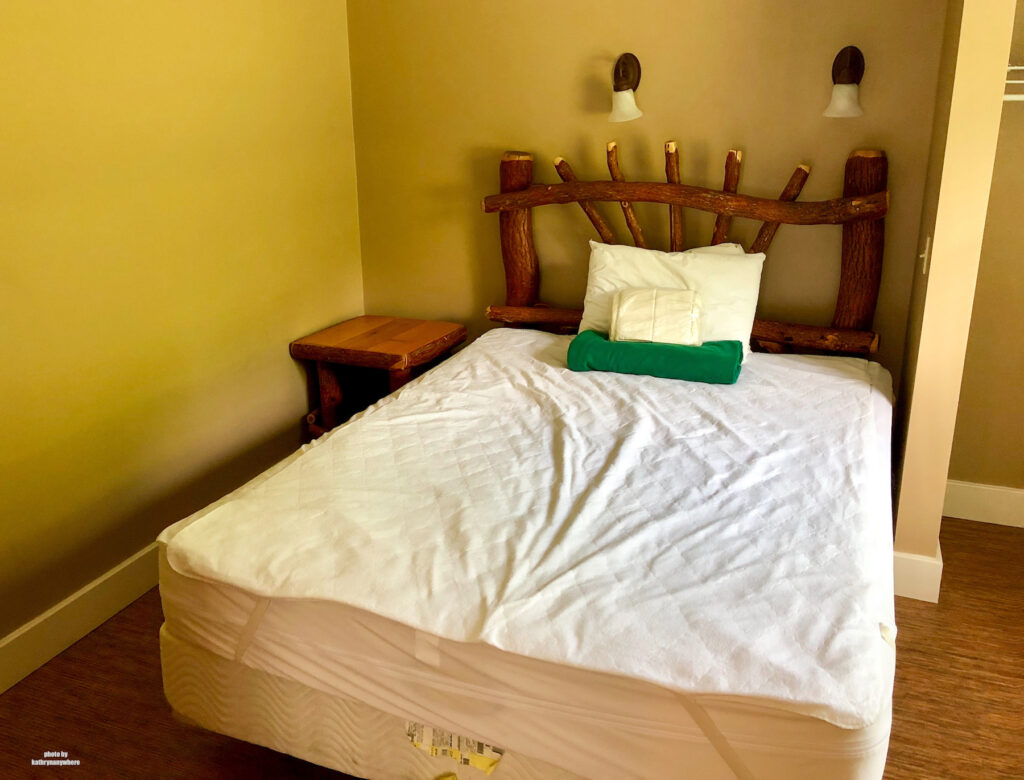 There are the cottages, some yurts, and a lot of camping sites that range from basic to totally decked out for RV's.
The resort grounds are huge and we actually drove to the marina area where there is a restaurant and shop instead of walking. There, you can purchase some pellets for the kids to feed ducks and carp off the dock. The carps are gigantic. The ducks are super happy, but please don't drop bread in the water for them! It's not good for their digestion.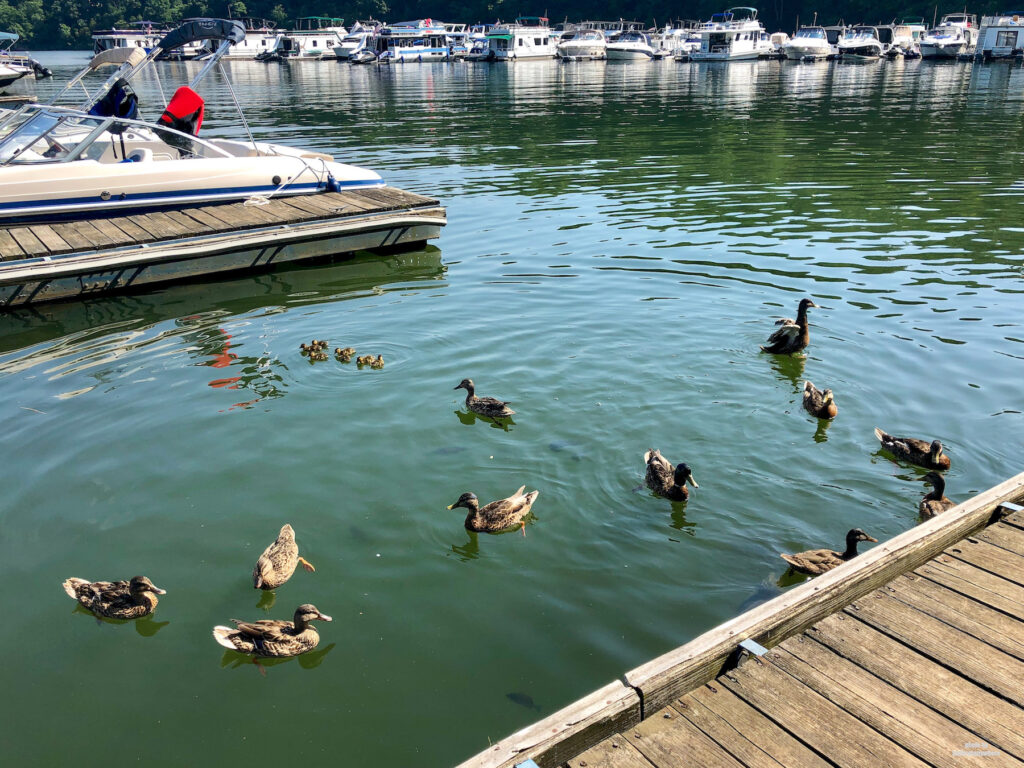 Dine on Proud Mary Showboat
At Lake Raystown Resort
One piece of information that needs to be shared is that Lake Raystown Resort is in a dry county, meaning they don't sell alcohol. This is information not available on the website for the resort at all. For me, it was surprising to not be able to order a beer or glass of wine with dinner. It simply makes more financial sense to buy what you need in advance and bring it with you in a cooler.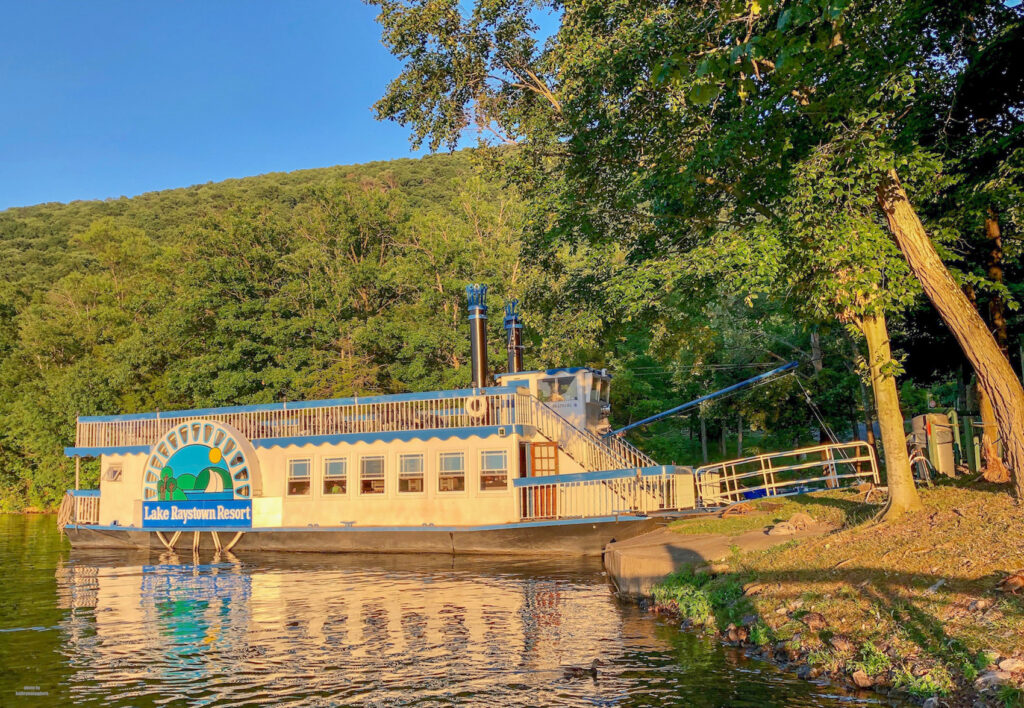 Despite being without a libation, we took the Proud Mary Showboat on a seafood dinner cruise all around the lake for an evening out. As mentioned above, the lake is quite large and therefore it's an excursion that lasts a couple hours. It's a great way to see it all from the water (sober).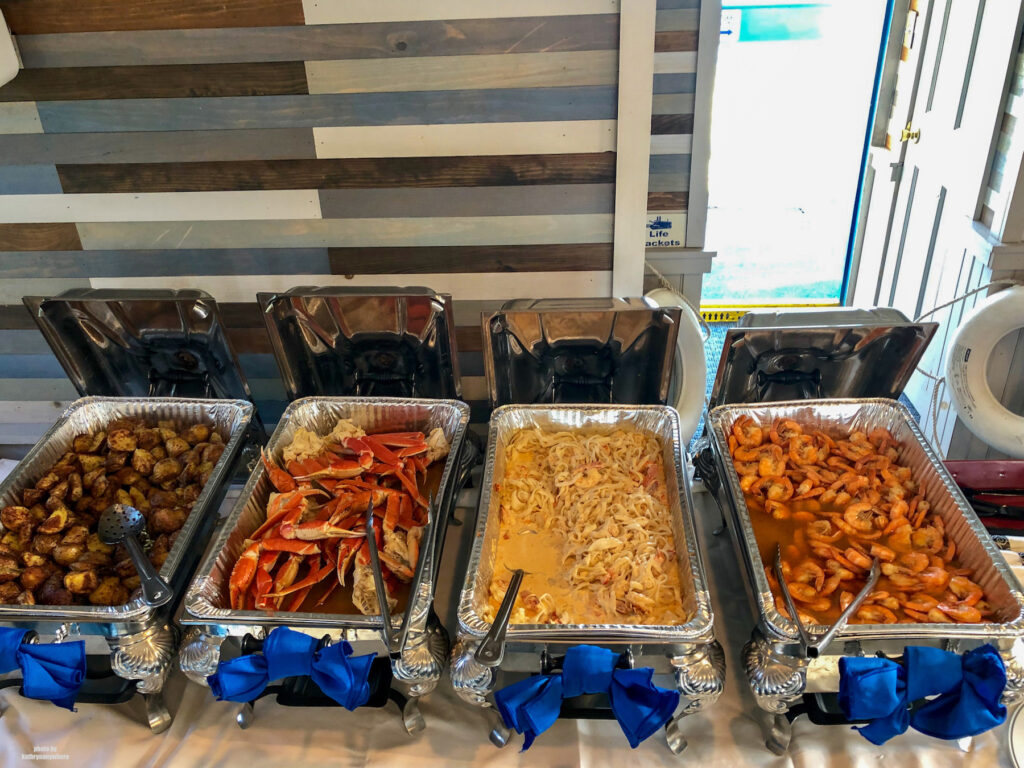 Dinner was a buffet and there are no drinks aside from ice tea and water included, so you'll want to being something with you onboard unless you're okay with spending $2 for a pop (remember, pack your beer or wine in a cooler).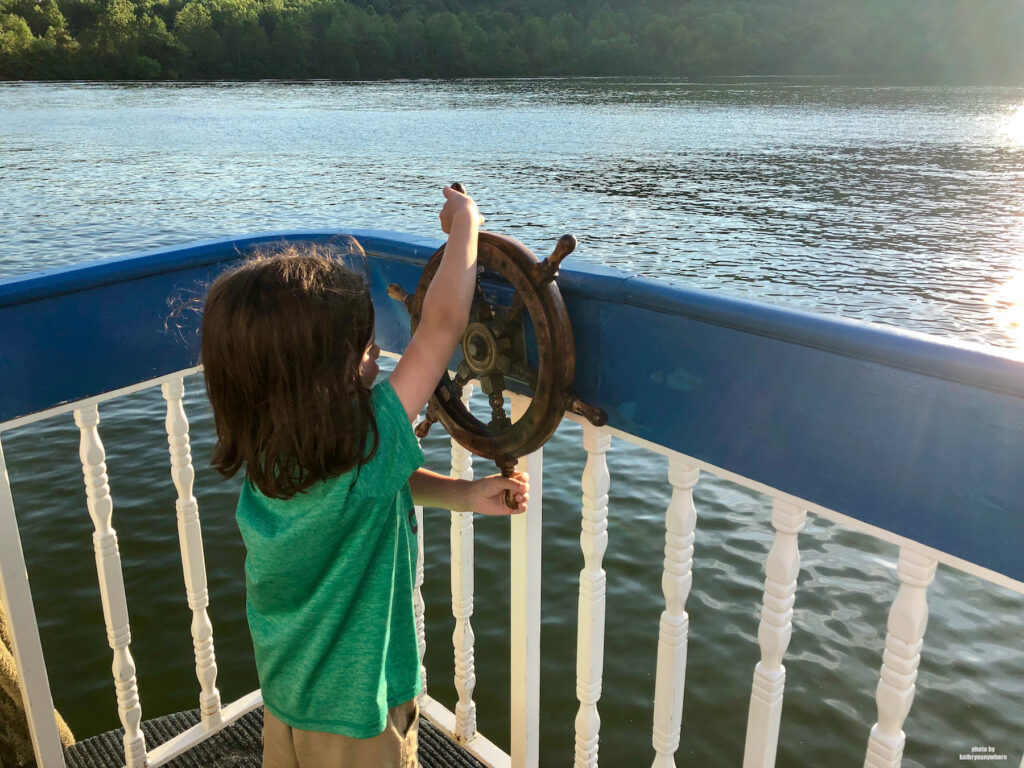 Wildriver Waterpark
Adjacent to the Lake Raystown resort is Wildriver Waterpark. And guess what? I didn't take a single picture there. I spent that time present and with my children and it was fun!
The pools and slides are entirely age appropriate for my kids. Little Man lacked some courage, so we spent time in a pool and in a smaller kid's splash area. Miss M couldn't get enough of going down the slides. Definitely a worthwhile experience. Everyone in the area we spook to said it was one of their favourite places to go growing up.
Hike at Trough Creek State Park
The last stop on our Pennsylvania road trip was Trough Creek state Park. Did I mention in my previous posts that I can't get over how all the State Parks in Pennsylvania are free to enter and enjoy? I can honestly say I would hike day in and day out if I lived in Pennsylvania just because I could. And I also learned that the state parks are plentiful and so close to all towns and cities, that no citizen of the state should have to drive more than 35 minutes to get to one.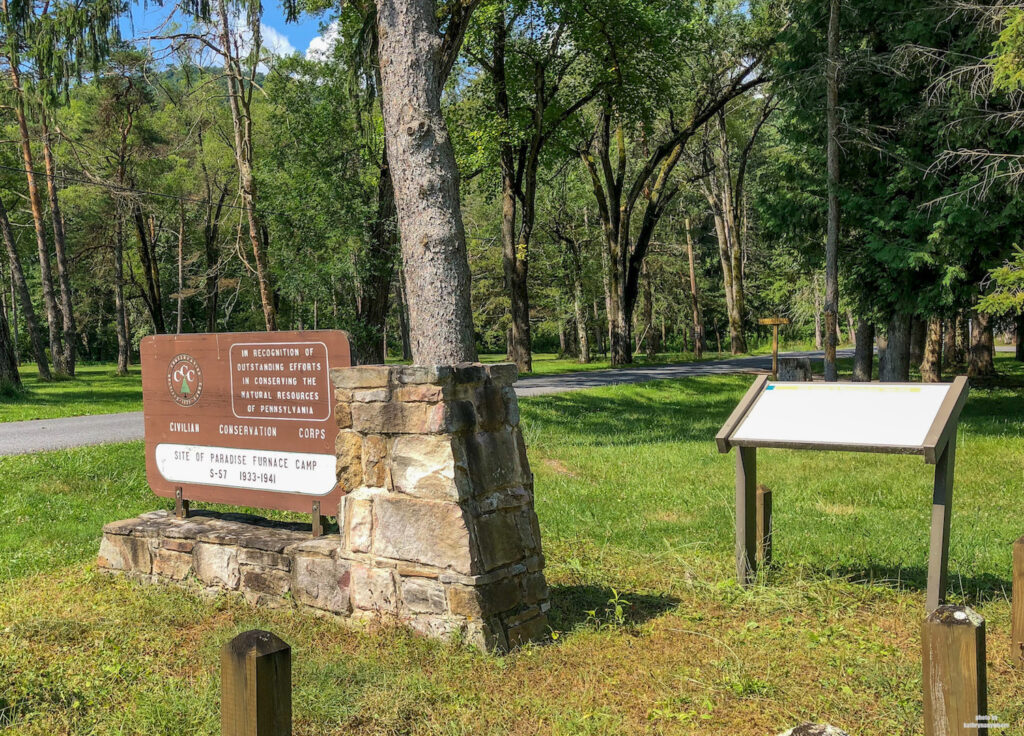 The first place of exploration for us here was the remains of the site of Paradise Furnace Camp. Our friend Zac joined us and gave us a brief history on the area. The furnace stack here dates back to the 1820's and was built by stacking local area rock. This was an area of industry and this was the place to wrought iron. It's no longer in use.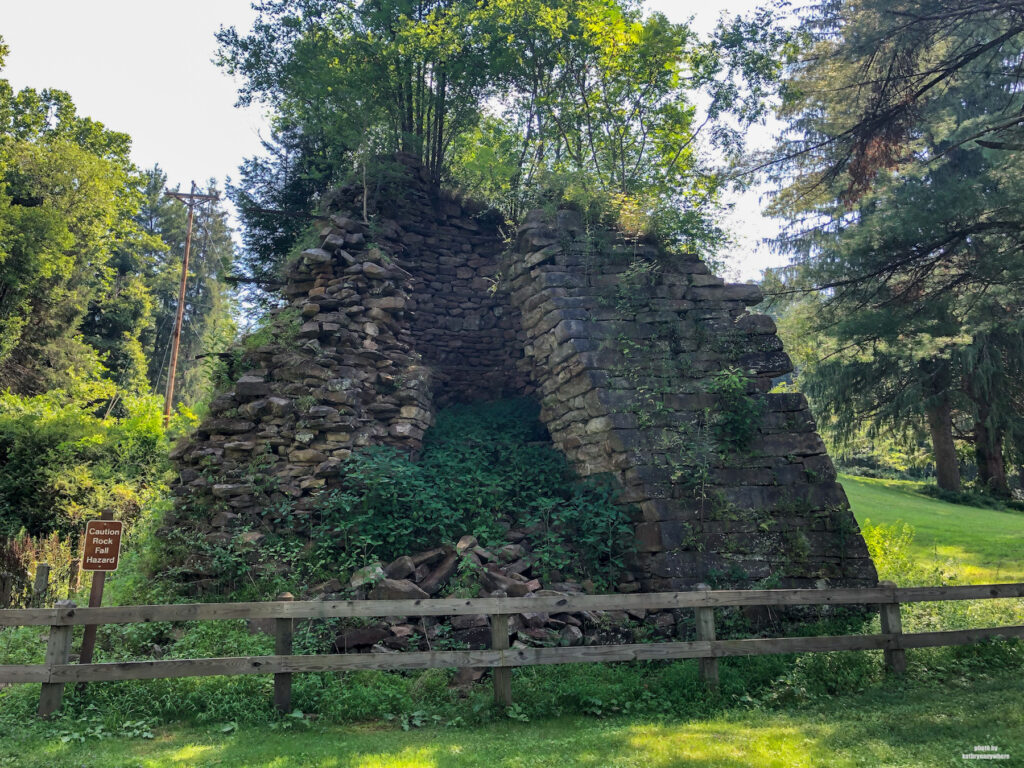 After the Great Depression in the 1930's, unemployed citizens were brought into the area by the government to plant trees, construct roads and trails, and thus created Trough Creek State Park, which opened in 1936.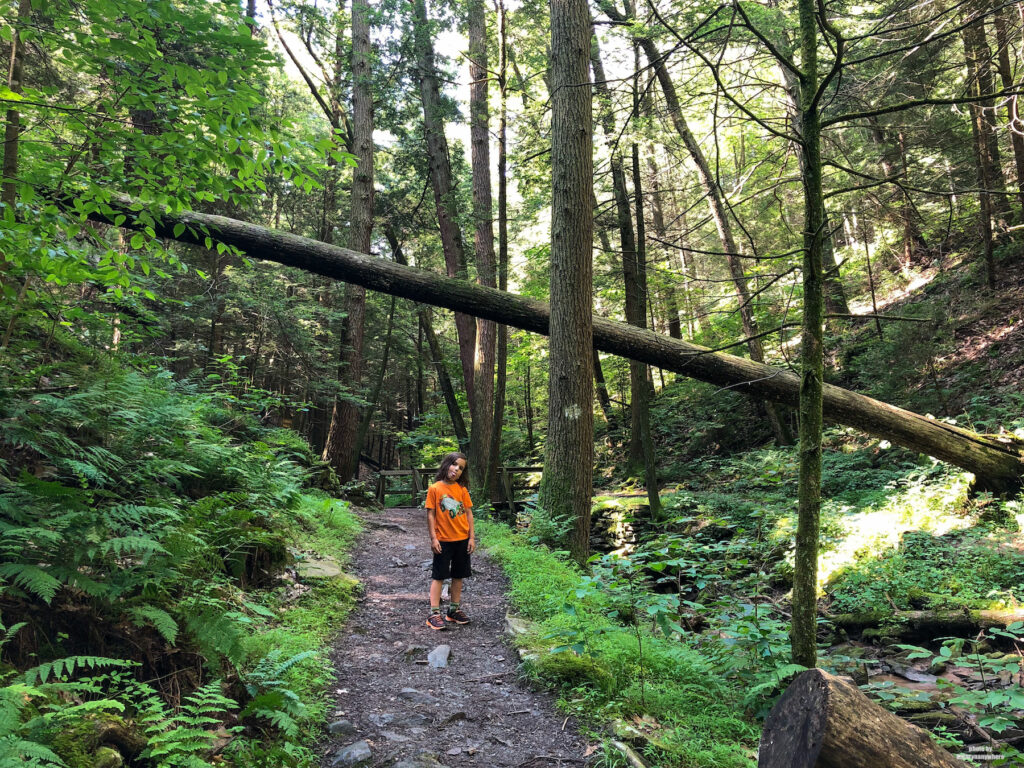 There is roughly 12 miles of hiking trails to explore. Of particular note is a waterfall and an amazing look out point. Once I heard about the waterfall, we had to go find it. Rainbow Falls is quaint. Although there wasn't a lot of water flowing that day for us, but some days when it's been raining, the water flows are supposed to be quite spectacular.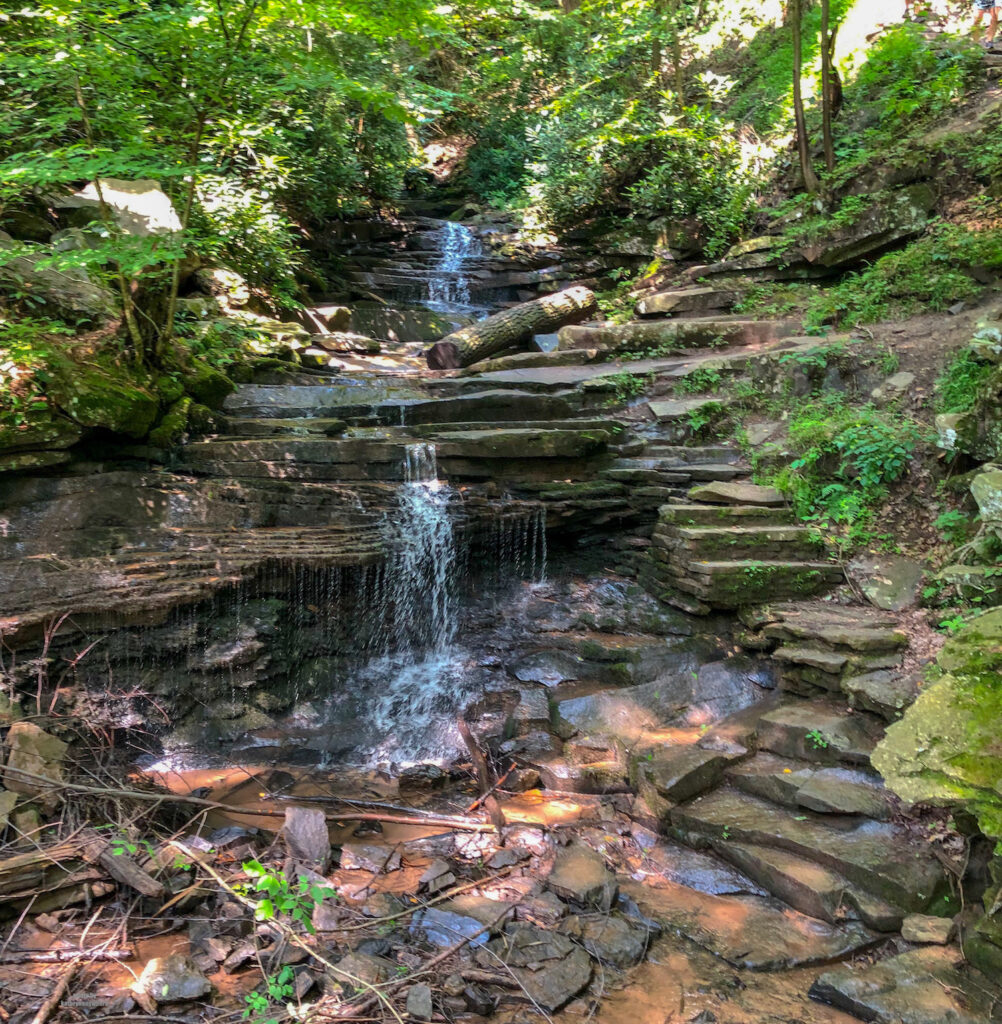 The panoramic look out point was the absolute treat for me. The hike up to it wasn't overly easy as Little Man hitched a ride on my back. Honestly, he's five. At some point he needs to walk on his own, right? Right. But they're only young for a short period.
This look out point that Zac brought us too is actually one of his favourite places to think and reflect. I can see why, the views took my breath away and you can really put things in perspective from here.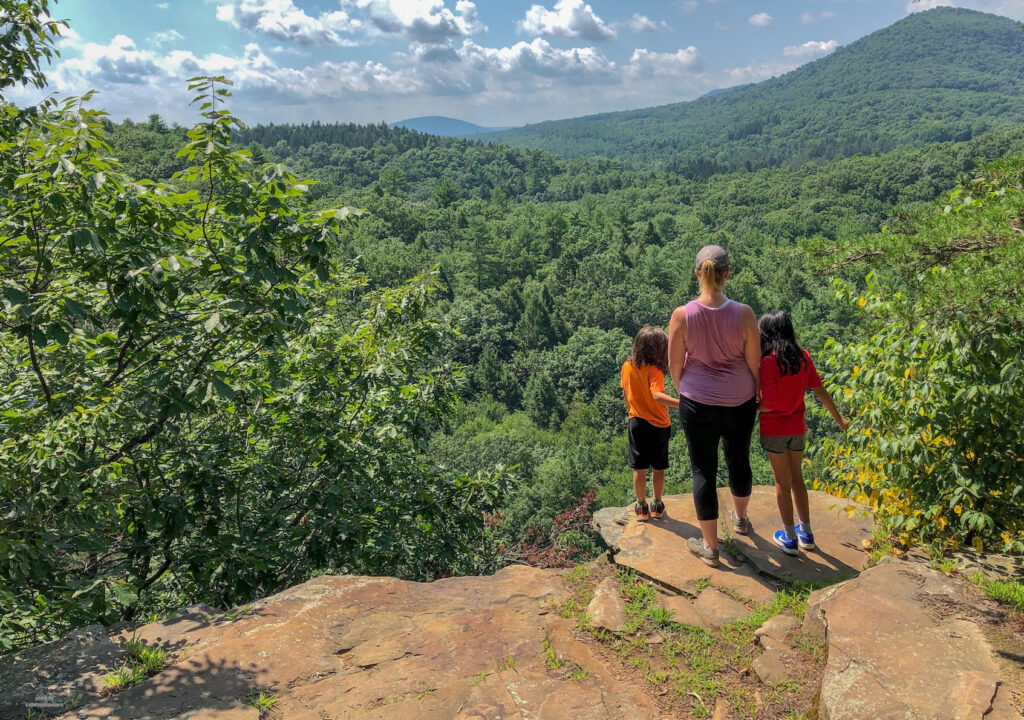 Something you have to do at Trough Creek state Park? Try to knock off the balanced rock. This is where the rock stopped during the glacier age and hangs precariously over the side. You can try to push it off like many others have before you!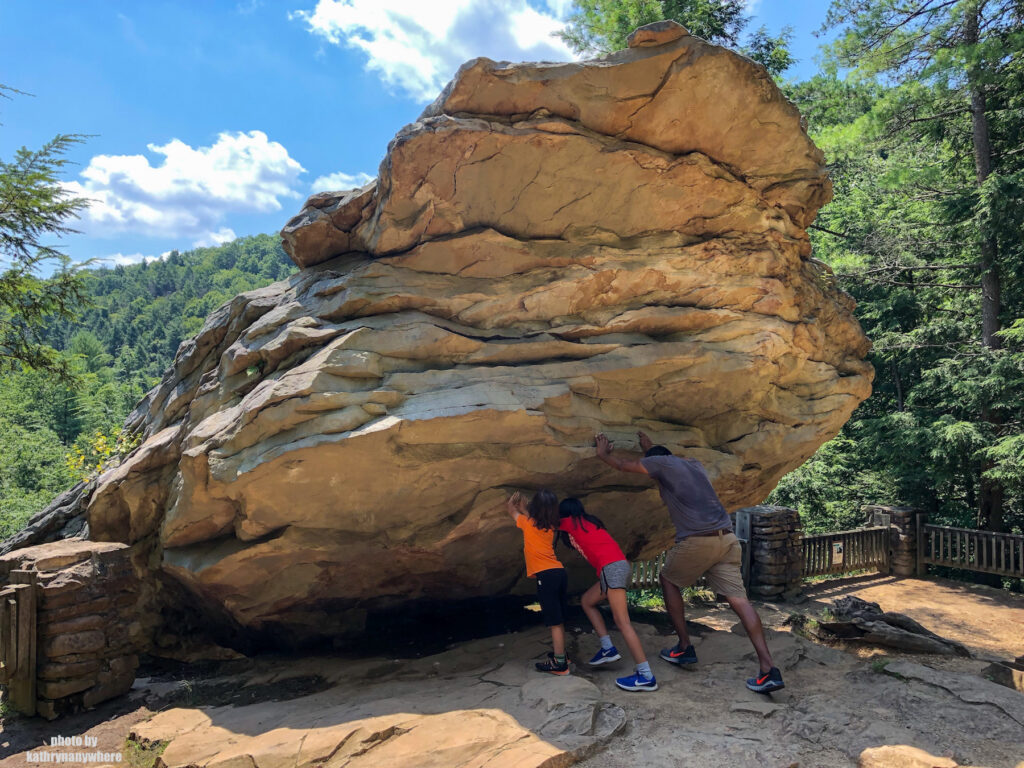 And don't forget, Pennsylvania is full of caves, there's even one in this park!
Where else did we eat?
We had dinner one night at Edgewater Inn & Riverside Grille in Huntington County. Situated in an old farm house on the Juniata River, it's actually a popular venue for weddings.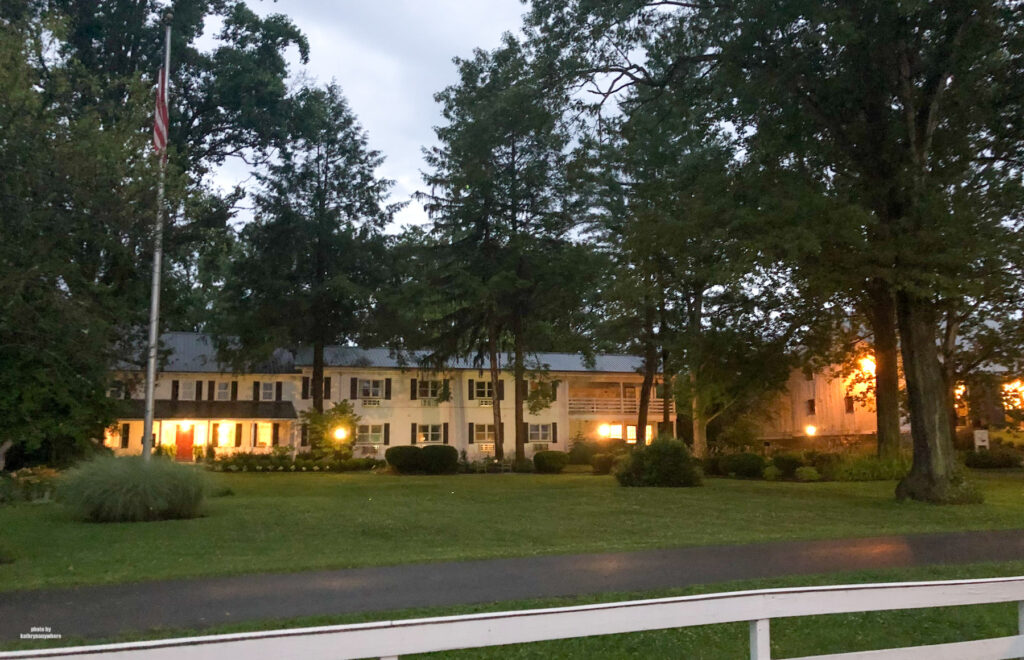 The farm house was built in 1762 and belonged to the grandson of William Penn. Penn was a writer, English Quaker leader, and founded the Commonwealth of Pennsylvania.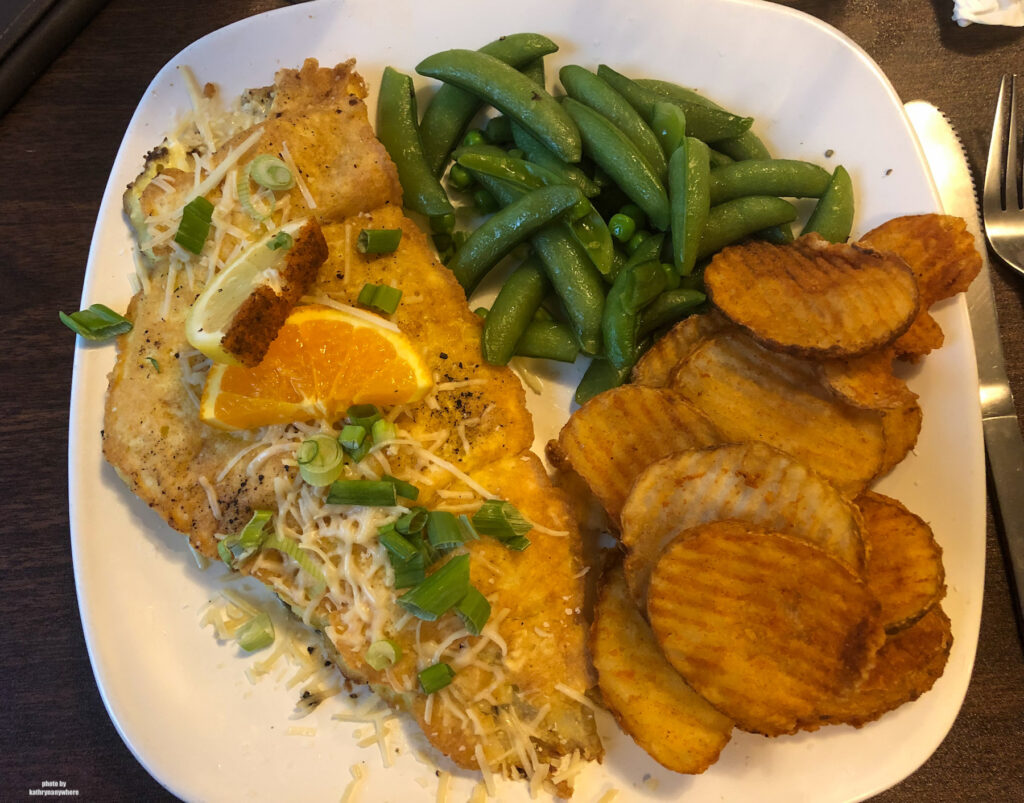 The food was delicious. I had the fish and shout out to Liza and Matt from The Huntingdon County Visitors Bureau for the excellent suggestion and company.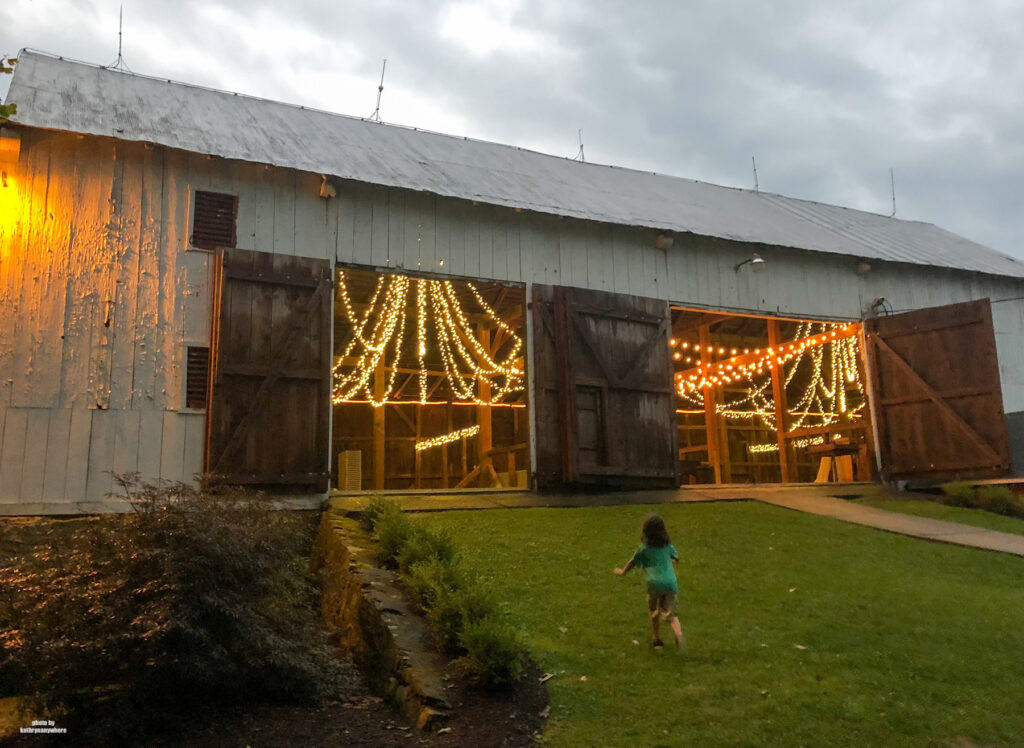 Closing Thoughts in Raystown Lake Region
The week we spent in Butler County, State College and Raystown Lake Region was a great introduction to the state of Pennsylvania. It was incredible for Miss M and Little Man to see how closely aligned Americans really are to Canadians. And, how similar our geography and terrain is. See, the thing is, most of their exposure to "Americans" has been seeing the general population at a massive theme park in Florida or hearing unsavoury commentary on Fox News. Neither are the appropriate representation of the true population.
The people we met and spent time with in Pennsylvania are kind, polite and generous with their time. They're the type of people that stop on the side of the road to make sure you're okay if you stop your car to take a picture. It's good to know people like that exist even if we sit on other sides of the fence when it comes to our political, and fundamental issue views.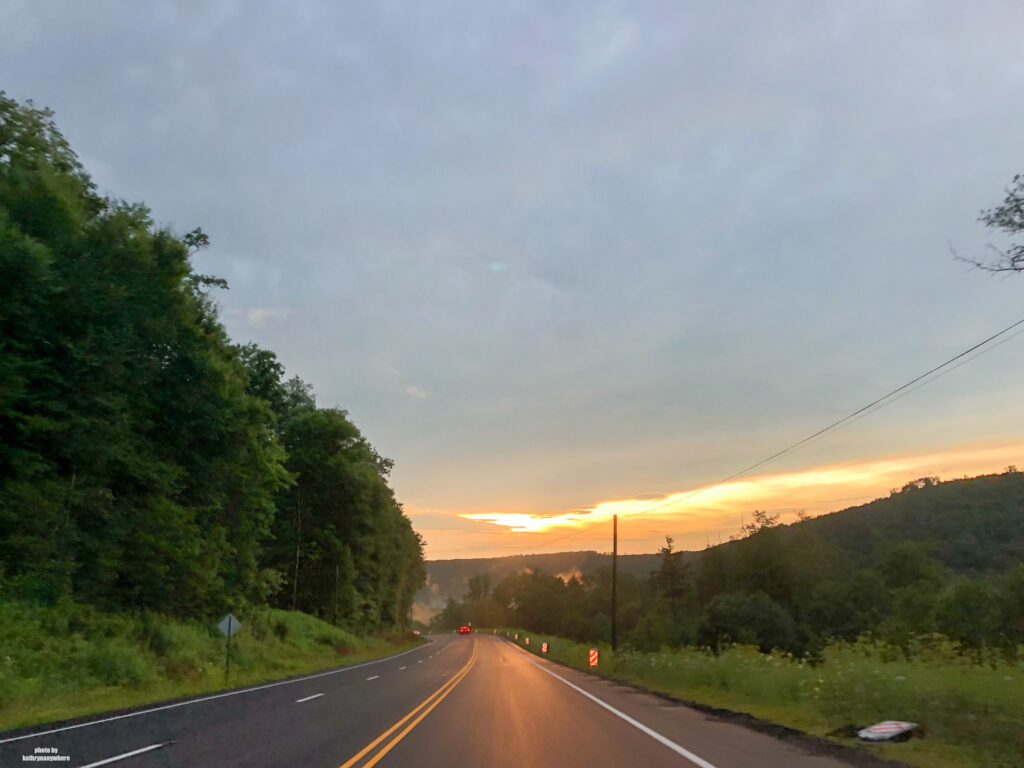 The United States is not a foreign country! After the experience we had, I feel like we should spend some more time across the border. Here's hoping the Canadian dollar rises so we can spend more time exploring