This overnight stay and all experiences in Butler County PA were hosted by the Butler County Tourism Board. All opinions and experiences are that of mine and my family and we are always brutally honest. Seriously, my kids have no filter, ask anyone they have encountered.
Also, there is an affiliate link in here that I will make a small commission from if you book your accommodations through it. See my privacy policy for more information if you so choose.
Located only 20 minutes north by car from the city of Pittsburgh, Butler County PA is a quaint country area before the big city storm. For families looking to escape the noise, population and density to this area find rolling farmland, pristine parks and unique attractions that you're not necessarily going to stumble upon anywhere else.
Seeing as though I'm feeling more attracted to the wilderness and outdoors as of late, Butler County was a perfect pick for the first destination on our family Pennsylvania road trip (read about that here). Miss M and Little Man protested our 6:00am departure a bit. Okay a lot. However, the excitement of the trip as we approached the US border perked them up.
So, where is Butler County, anyway? It's on the western side of the US state of Pennsylvania, directly south of Ontario. To drive there from Toronto, you have to pass through the Niagara Falls / Fort Erie border area. Then, head south through New York. Pass the Grove City outlet mall. Or head back there after for shopping, it's only 25 minutes north of where you are heading.
WHAT IS SPECIAL ABOUT BUTLER COUNTY, PA?
Butler County, PA is just north of Pittsburgh, home to the Pittsburgh Penguins hockey team (hello Sidney Crosby), Steelers football (the oldest franchise in the AFC) and the Pirates baseball team.  Spoiler from here – we did not have the opportunity to see any practises or games because we made the mistake of planning only one night in Butler County.
NEXT TIME I return, I will definitely see the ice where the Penguins practise and hopefully take in a game. 
The major towns there are Slippery Rock, Butler, Cranberry Township, Portersville, Saxonburg and Zelienophile. Butler County Tourism board has their own app for you to plan your trip. The free app, Visit Butler County, PA! can be accessed through their website or downloaded to your mobile device in the Apple App Store or Google Play Store.
From Toronto, we beelined to the Log Cabin Inn in the town of Harmony for a great introduction to the area for lunch. The Log Cabin Inn is built around a historic cabin dating back to the early 1800's and features what they call "American Fare". I can undoubtedly state that Canadian fare and American fare are similar. One confusing thing is how they label their "Canadian bacon" in the USA. It looks nothing like the bacon I know here, but I digress…

WestPark Alpacas
Once we left the Log Cabin Inn, we headed for WestPark Alpacas, just outside of Slippery Rock, Pennsylvania.
WestPark Alpacas is owned and operated by Christine & Patrick Scheer. There are over 35 alpacas on the farm that is 12 acres large. There is no admission cost to enter for a visit.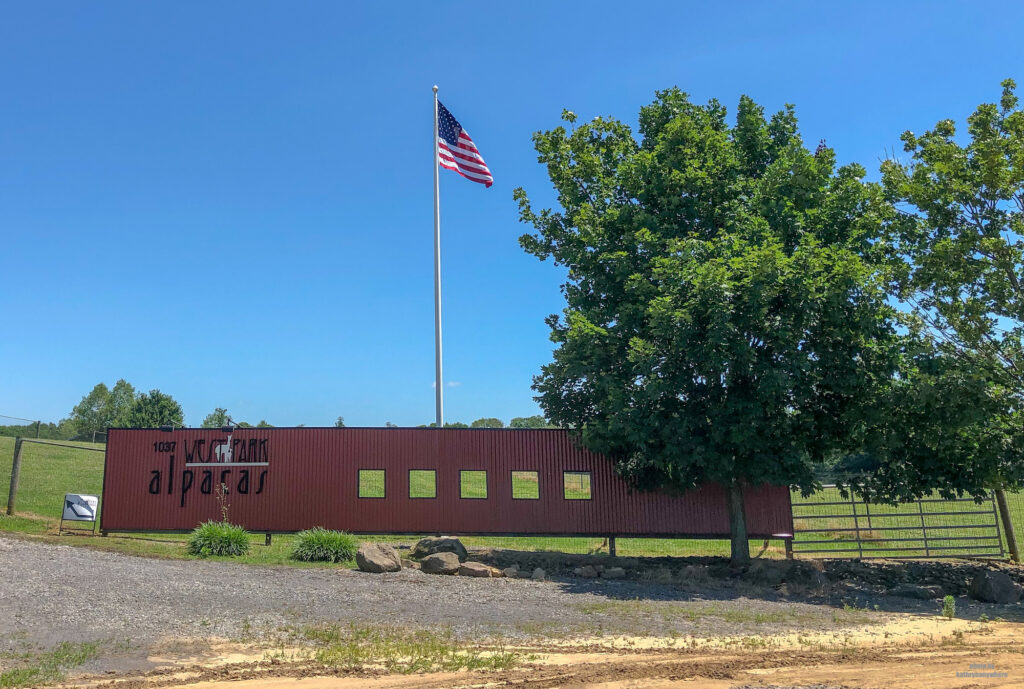 Christine is absolutely delightful, welcoming and motherly. She put my son at ease really fast, he was excited about the animals anyway. My daughter has a fear of dogs thanks to a once irresponsible neighbour we had, so she was very timid about the situation and did not want to venture into the barn area. It was fine, as no one forced her to do anything she was not comfortable with. She observed from a distance and hung back with her Dad (he accompanied us over the border on this trip) for the most part.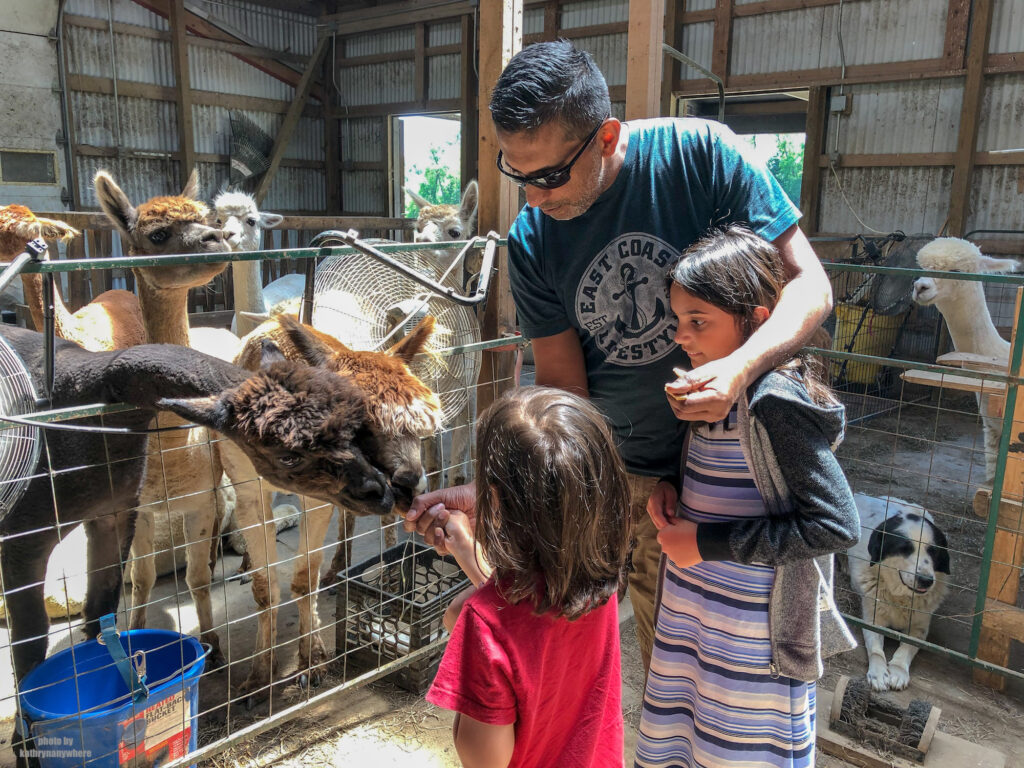 At WestPark Alpacas, my son actually got to walk among and actually meet the alpacas up close and hands-on. Little Man had the chance to hug them, feed them and pet them, he was over the moon! I have never seen one so up close either.
I learned that they are cute, friendly (like a happy puppy), so photogenic and would provide so much entertainment for Little Man.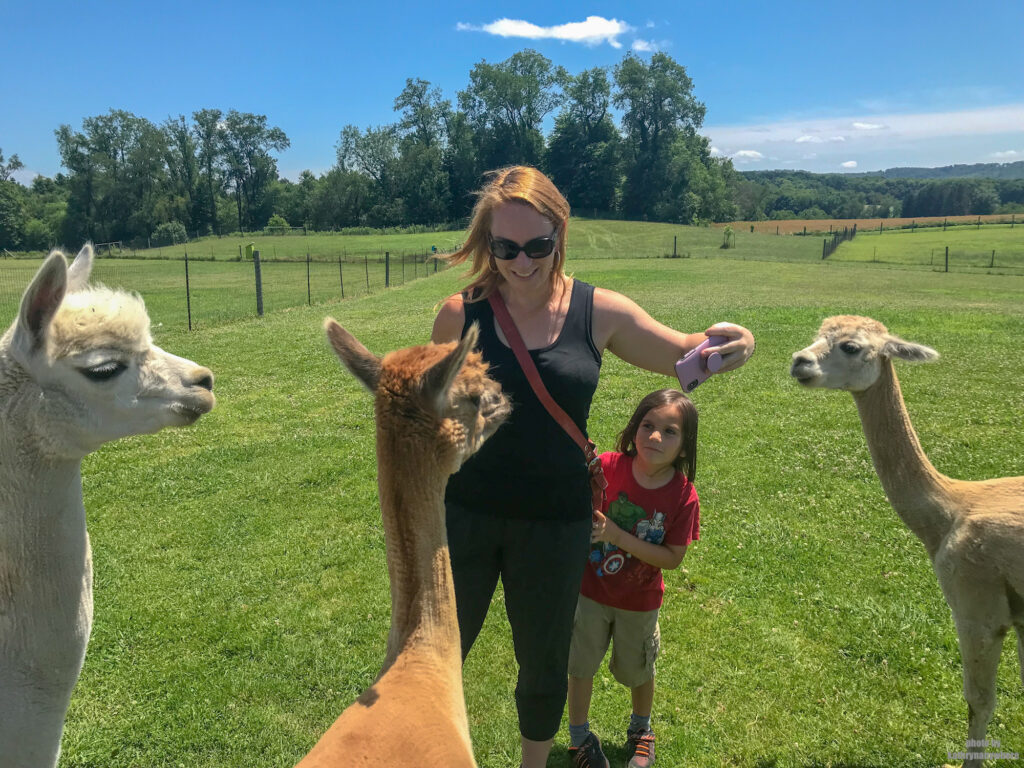 My son however, could not get enough of them and we spent so much time in the barn and in the field with them. Their faces are so expressive!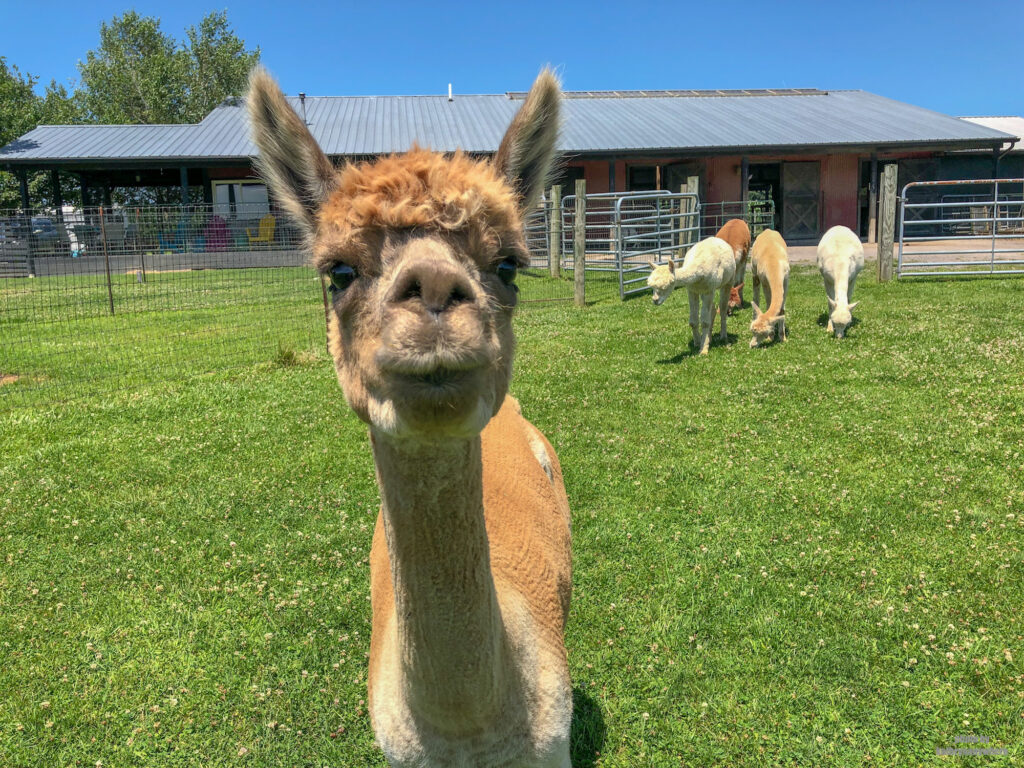 My daughter found the other animals on the grounds – chickens, peacocks and barn cats and was more than happy to check them out. On our way out, Miss M decided she wanted to buy a pair of alpaca hair socks. Happy to oblige her and got a pair for myself too. Looking forward to wearing them in the winter.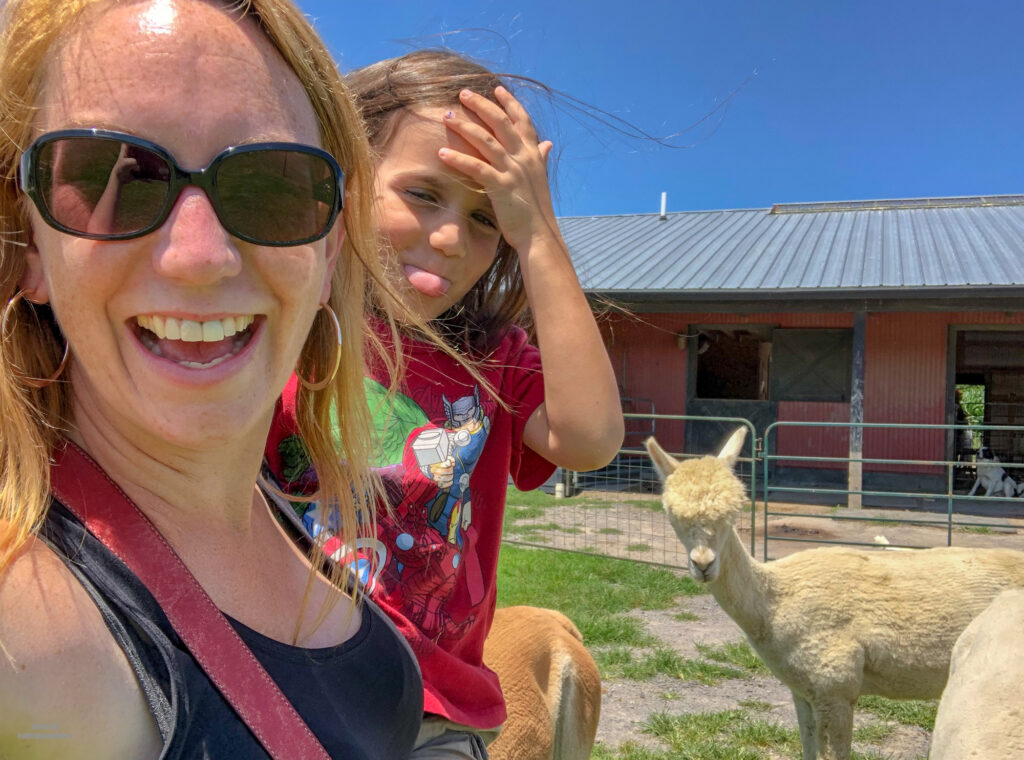 Nautical Nature at Moraine State Park
Spend any amount of time with me and you will quickly learn that I am happiest on or in the water (or on trails, I know, no loyalty). So what was the best way for us to see Lake Arthur at Moraine State Park? Take the Nautical Nature pontoon boat cruise at the county's biggest attraction, of course!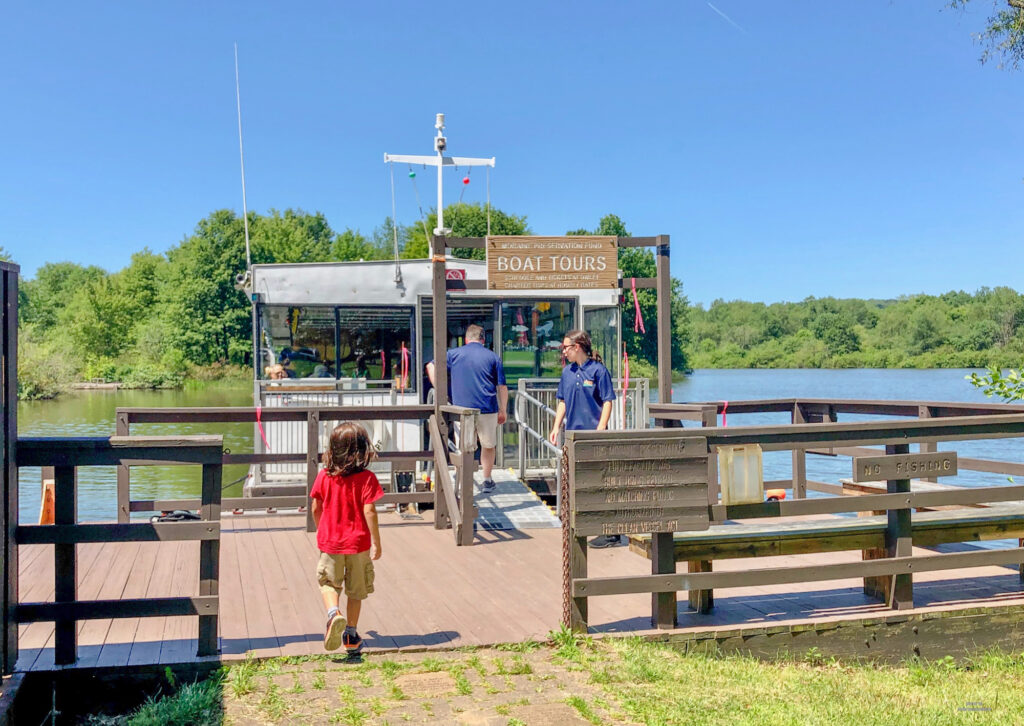 We got to sit back, relax and see this man made lake from a different angle than driving over a bridge. Spoiler on this – my son fell asleep after all the excitement from WestPark Alpacas. Miss M however was thrilled to join me at the bow of the boat to enjoy the scenery.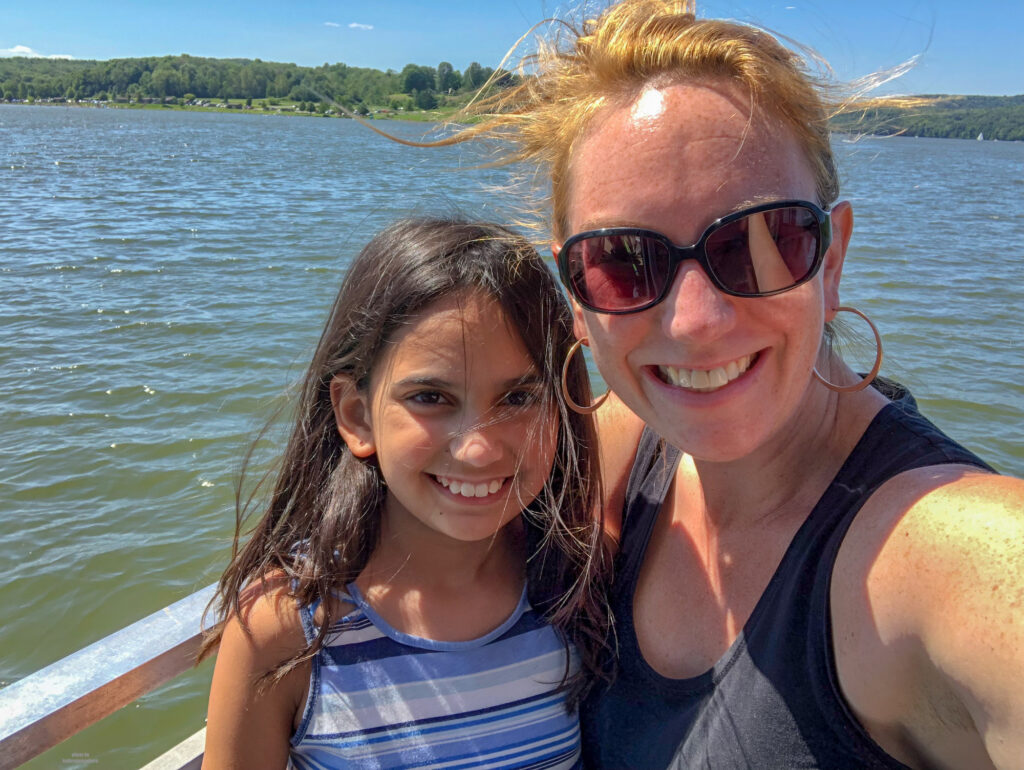 Now I would be crazy to not mention the commentary on the boat cruise. The shoreline, wildlife and experience was narrated by what I assume to be a college aged girl who has a great sense of humour. Ahoy!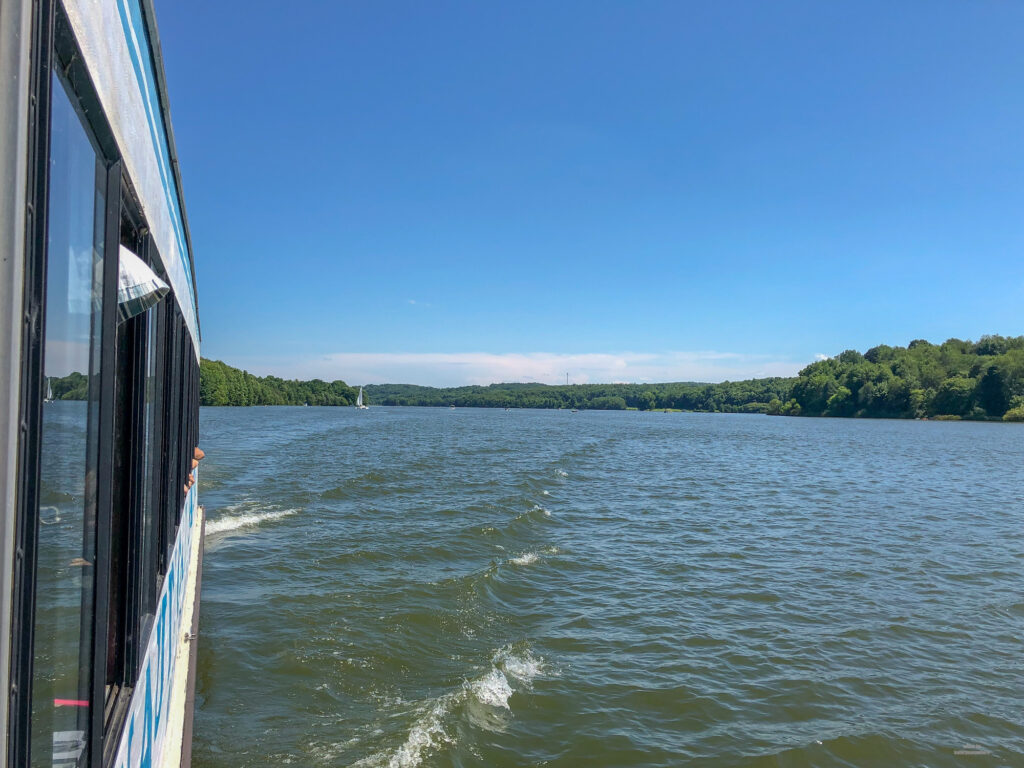 Unlike many of the lakes we find in Ontario, a couple lakes we saw in Pennsylvania are man made in the 1970's. And not for the reason of vanity of simply having a body of water to frolic in. Initially, there was a glacial lake.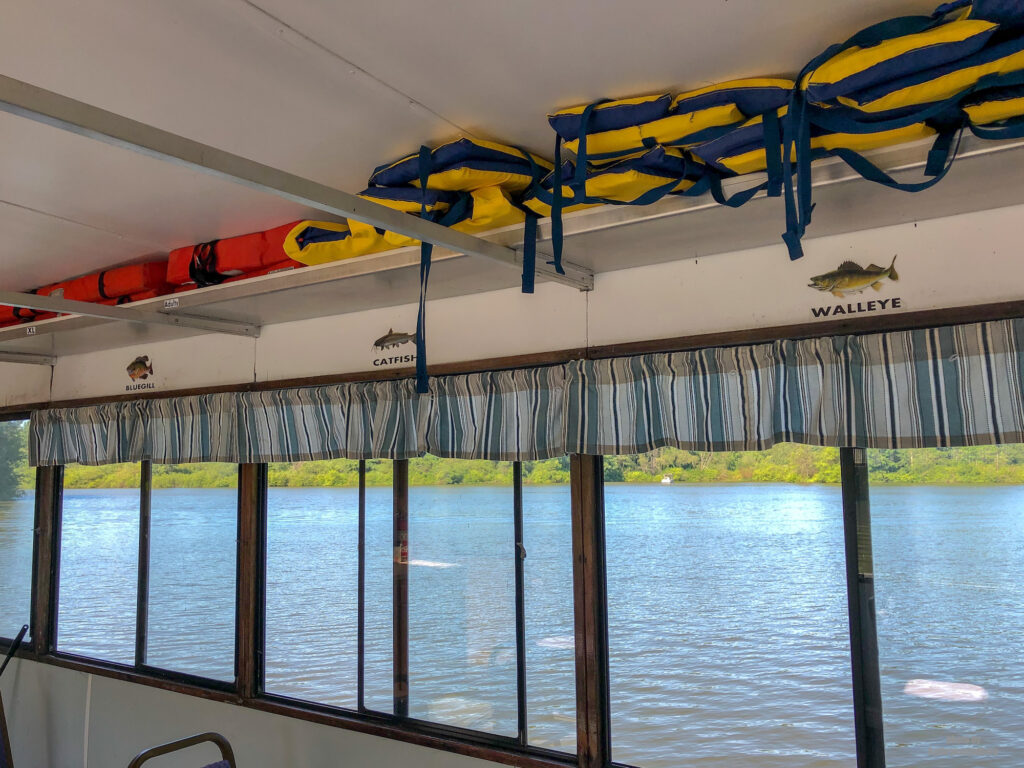 From the early 1900's, the surrounding land had been severely abused through industry. A geologist and naturalist saw potential for the area and studied a way to heal the lands and that resulted in damning a nearby creek, thus flooding the now Lake Arthur. Controversial, yes. A whole town of people had to be moved for this to happen. There's still a road left over by a church that you could very well drive up to the water's edge.
Regardless, this is now a nature conservancy and beautiful osprey birds can be seen along the shore lines.
Adult fare for the hour tour is $14.00. Children are $7.00.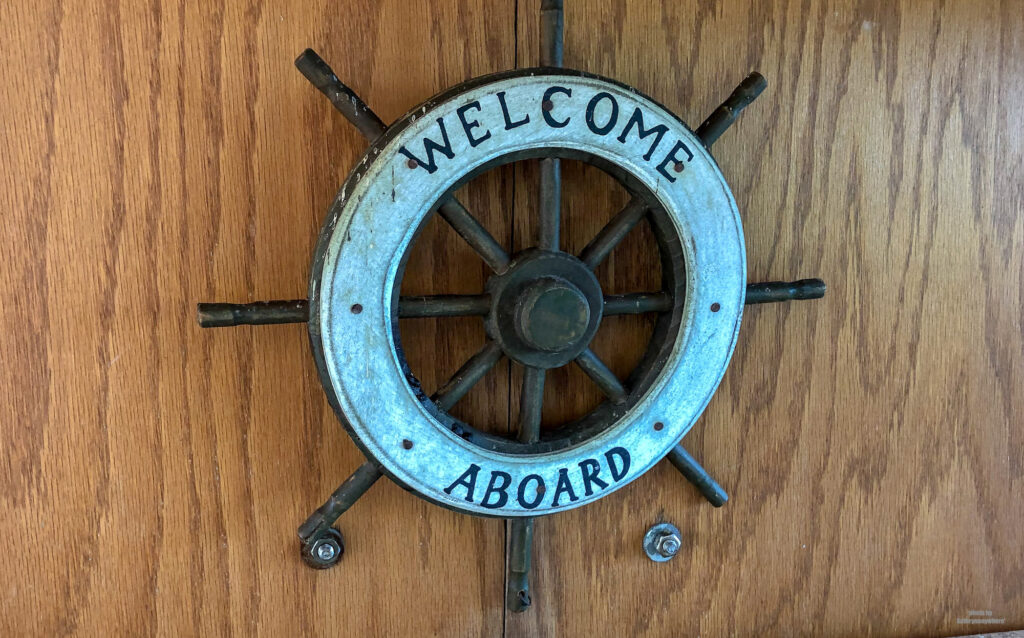 Other Ways to See Moraine State Park
If you are looking for other ways to see the lake from the water? You can rent or bring your own kayak, sail boats, stand up paddle board, canoes, or swim at one of the beaches.
What else would you get to do at Moraine State Park? There are 28 miles of trails to hike. I think I could be dropped off for a week to explore. There are camp sites, cabins to stay at, areas to mountain bike and in the winter, cross country ski across the trails.
Entrance to all State Parks in Pennsylvania is free. Impressive, right? I don't know how their tax structure works and how they have managed to budget that, but I like it. Here in Ontario, we pay for parking at all of our conservation areas and provincial parks. Maybe we should take a close look at Pennsylvania's model to encourage more people to get out to use our parks.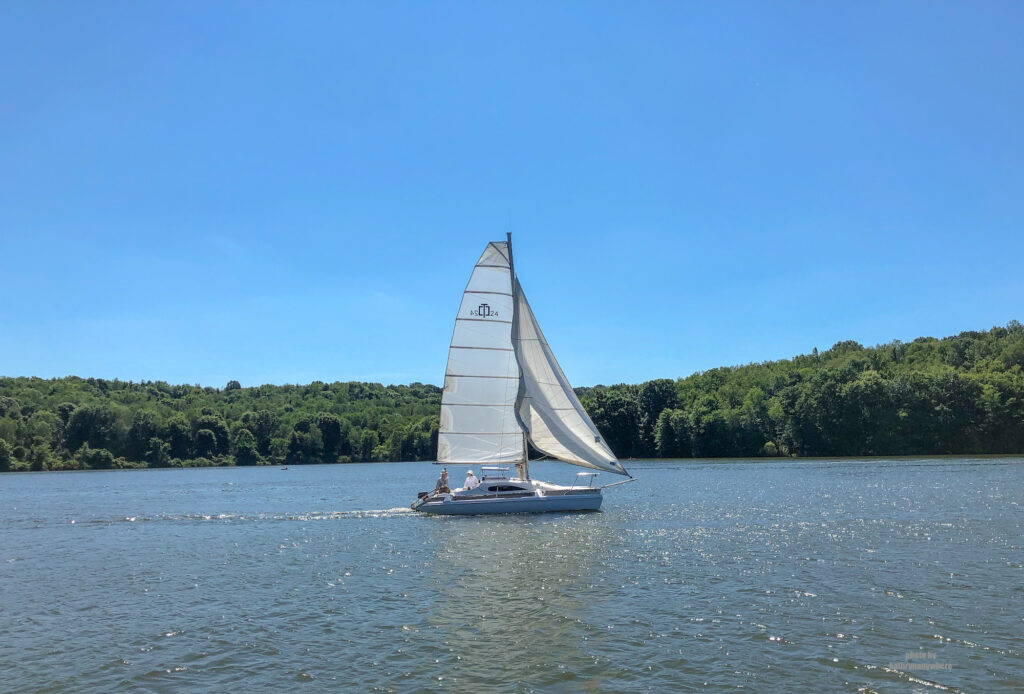 Hike at Jennings Environmental Education Center
Jennings Environmental Education Center is one of several state parks in Pennsylvania specifically dedicated to providing environmental education and interpretation to the community. There is an amazing visitor's centre that I think my kids thought that was all we were there to see. Strangely, they would have been content there.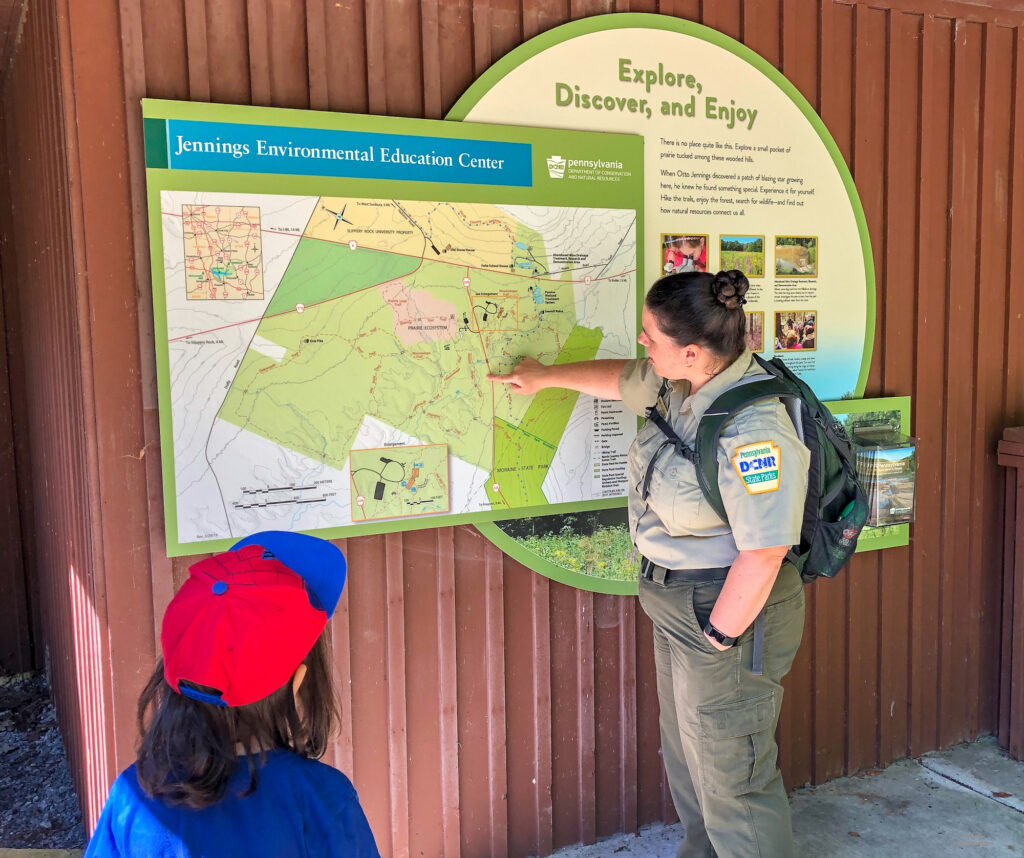 One of the park's main features, the 20-acre prairie ecosystem, is home to distinctive prairie plants and the endangered massasauga rattlesnake. My kids are curious about snakes, so we went hunting for with our hiking guide, Brandi.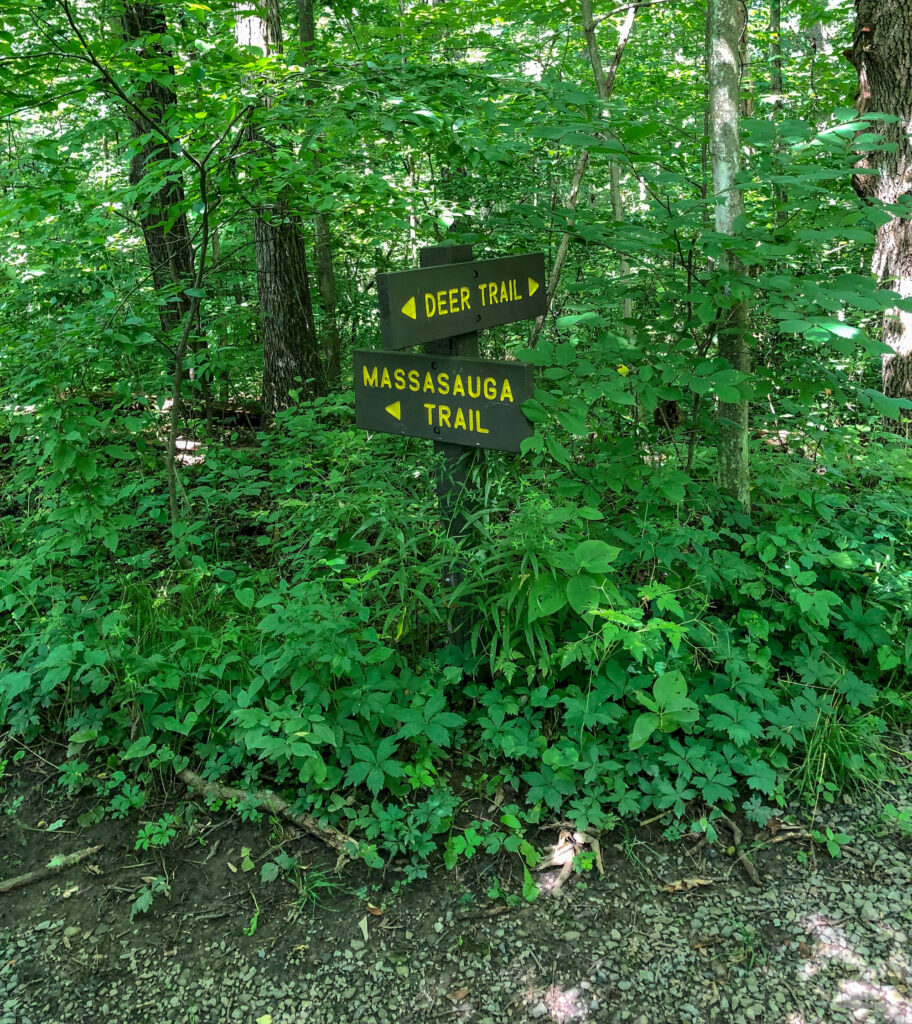 The hikes there are quite easy and the area is really well maintained. Most trails are completely accessible by families with strollers or seniors with aids for walking. On top of Pennsylvania State Parks boasting free admittance, they have employees too and visitor's centres!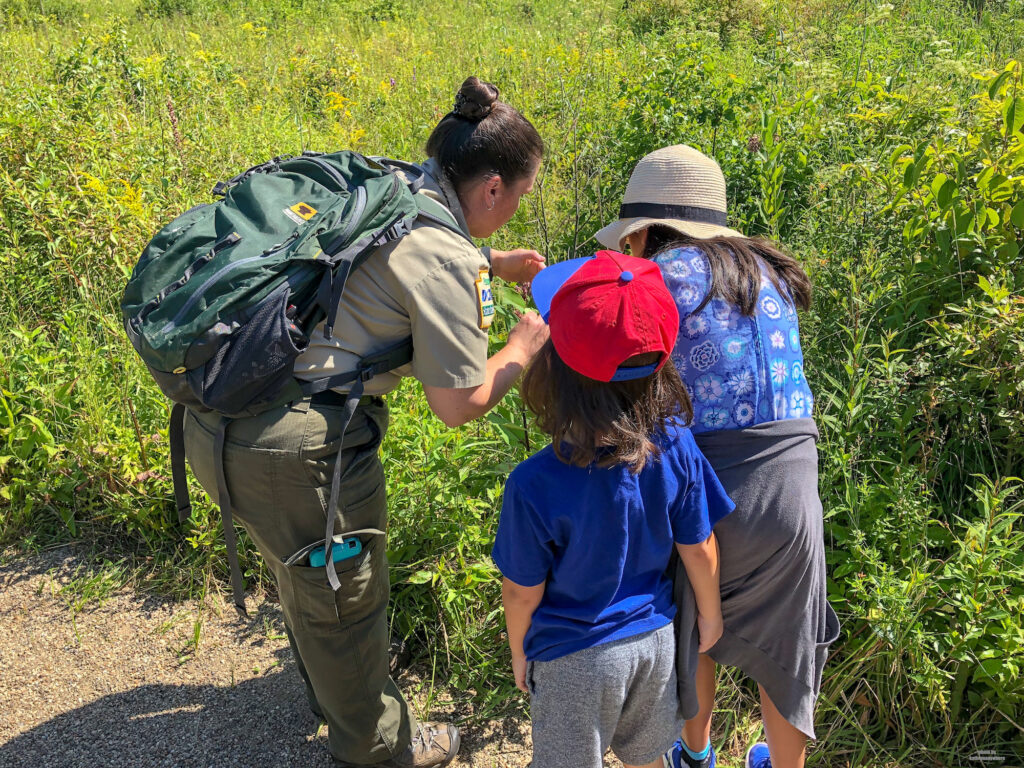 We found a snake! Luckily it was just a water snake… not the rattlesnake. Next time!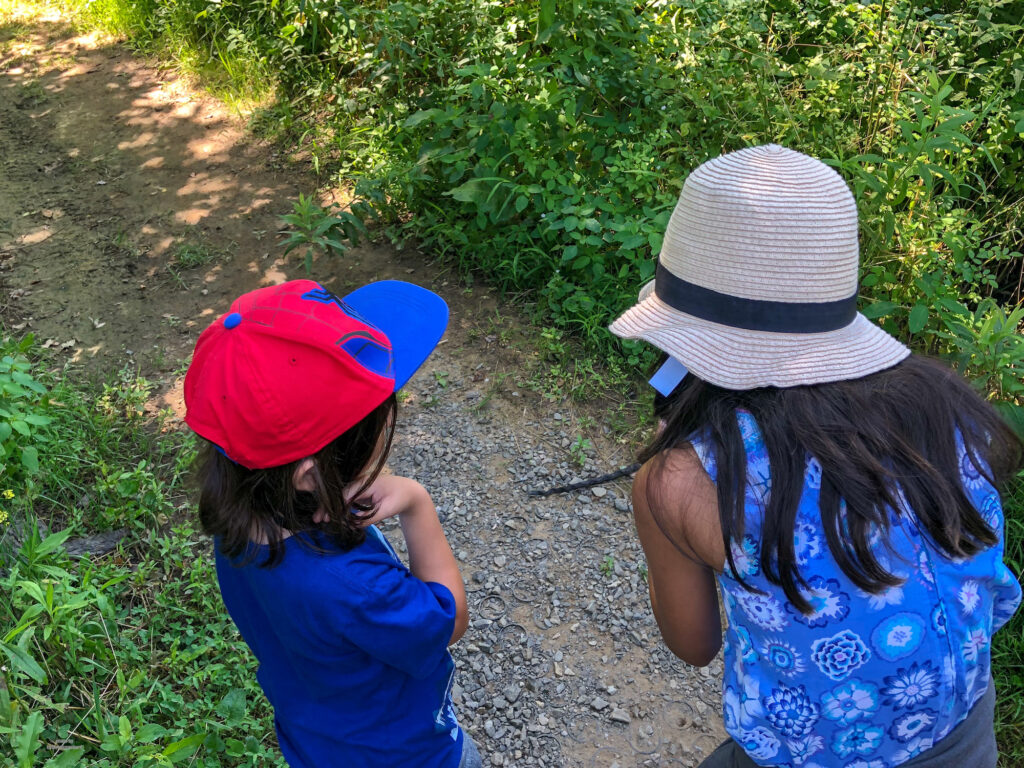 Where To Stay in Butler County, PA
We stayed at Fairfield Inn & Suites by Marriott in Slippery Rock. I don't think you can go wrong with any Marriott Hotel. Personally, I've never had a bad experience at one. We had a room here with two, very comfortable queen size beds and complimentary wifi on the first floor. The hotel boasts a great continental breakfast, an indoor pool and fitness centre. It's perfect for a couple night stay.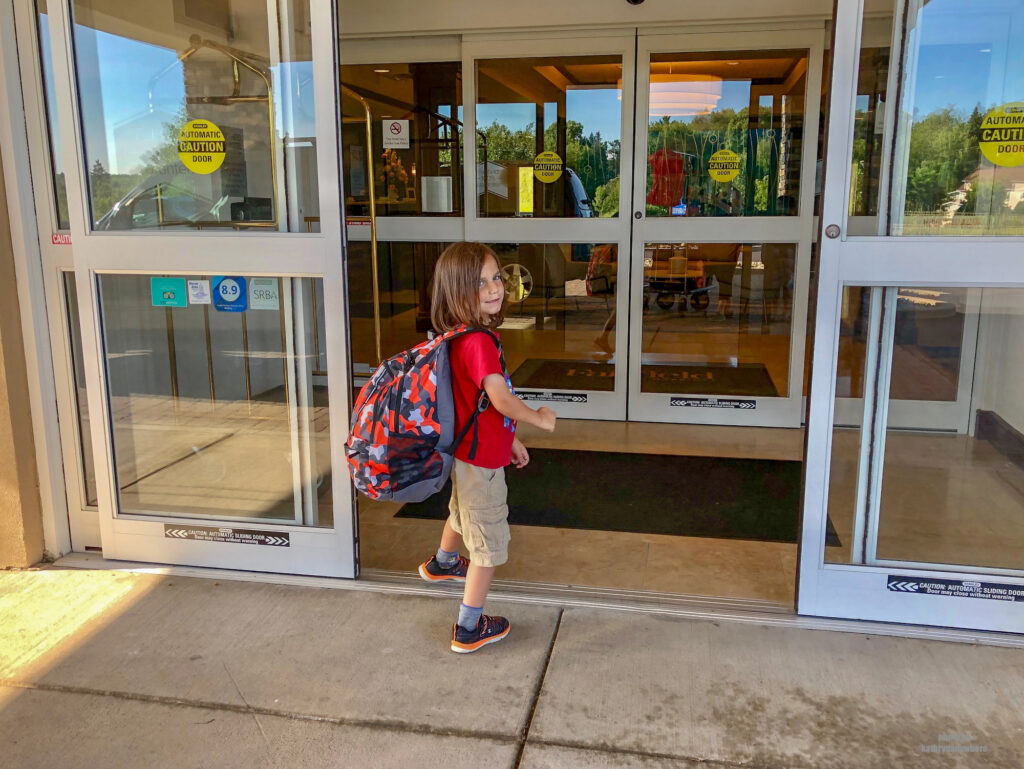 You typically do not see the father of my children in my posts because we are no longer together. We are mature enough to share the driving on this road trip and share a hotel room together for a night for the sake of the kids. My kids were glad to have his time with us as they typically only travel with me.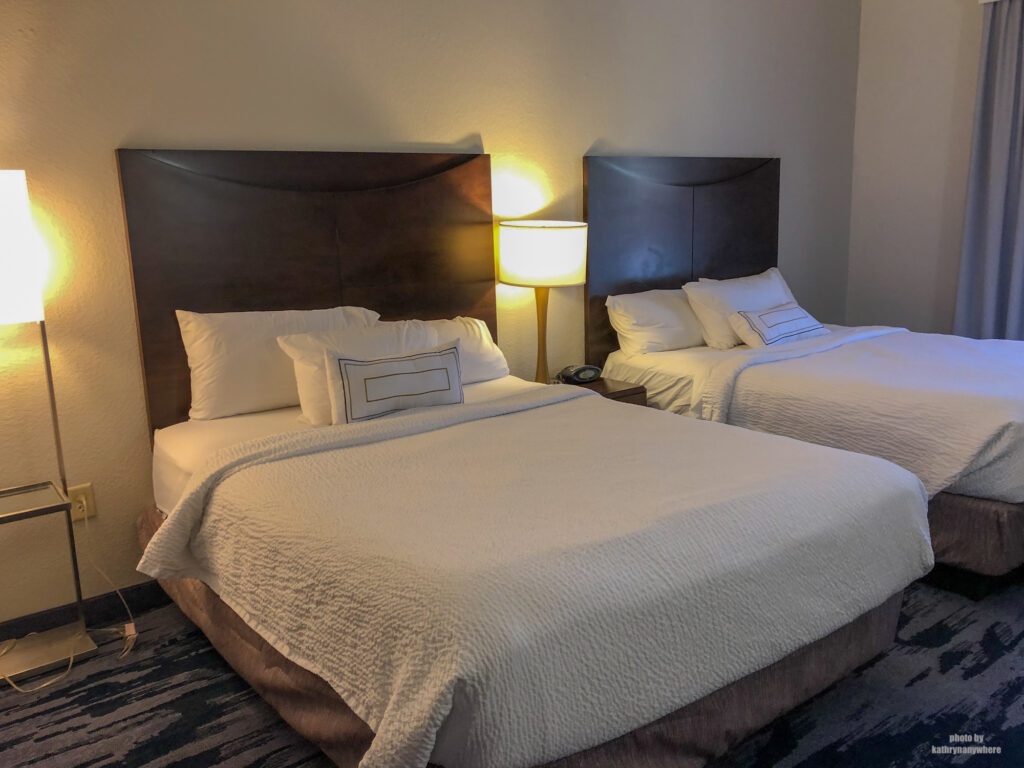 Worth noting is the sunset I you can see from the parking lot. Seriously stunning! I never thought that a sunset over a Rite Aid drug store could be so spectacular.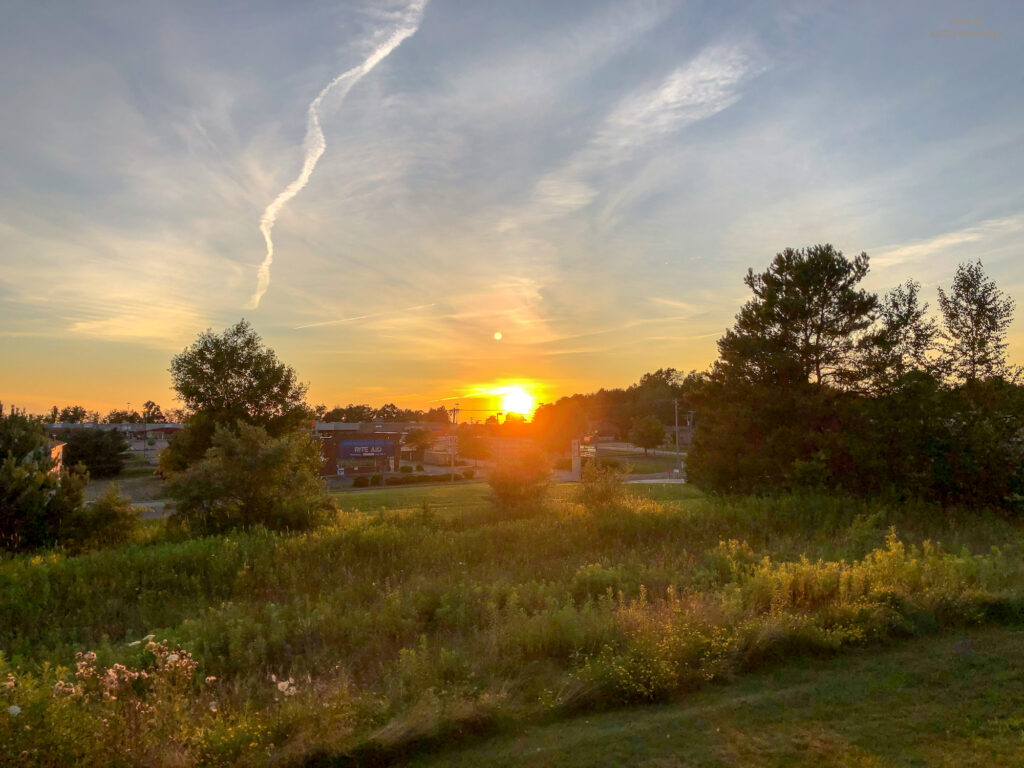 And right next door is a graveyard. Rest assured, the neighbours won't bother you.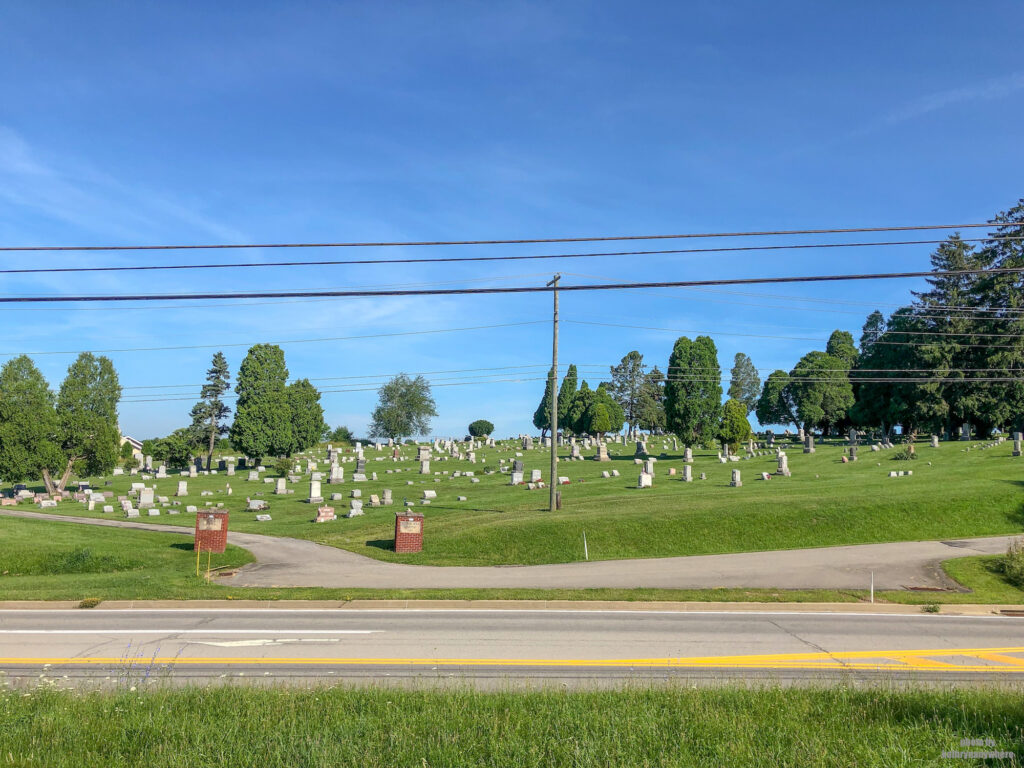 Where To Eat and Drink In Butler County, PA
Aside from the Log Cabin Inn as mentioned above when we first arrived in the area, Butler County's first brew pub – North Country Brewing Company is high on my recommendation list. Since opening in 2005, it's become one of the most popular places to go in the area.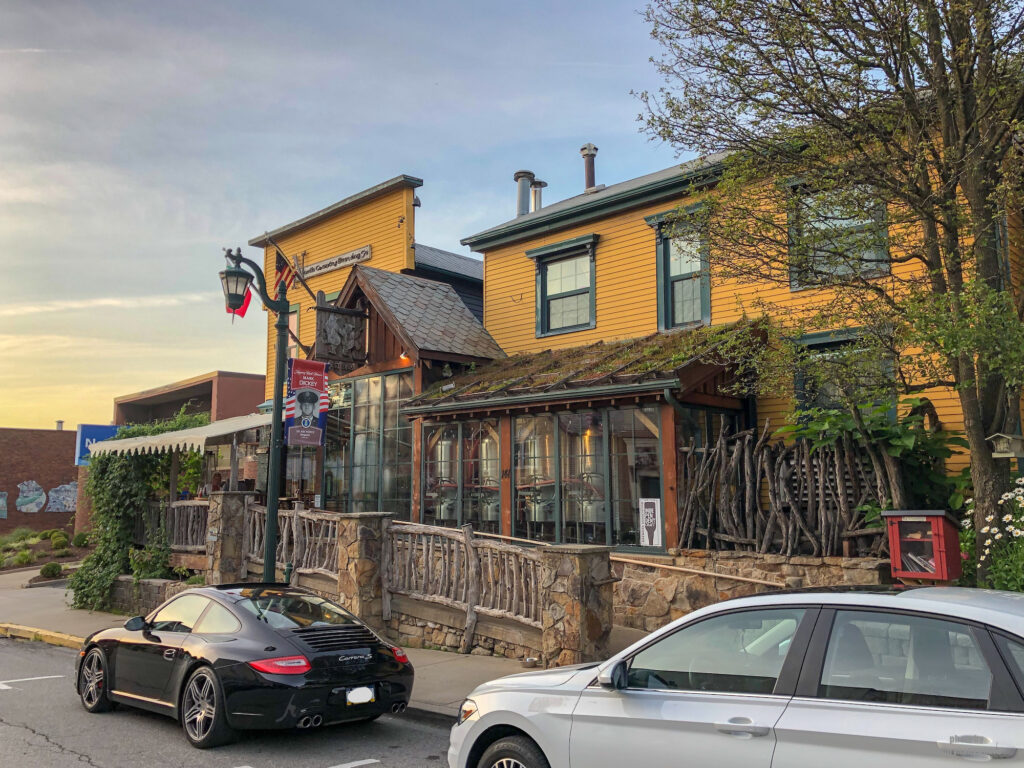 The brewery is in a building with an interesting history. Previous businesses inside the building include a furniture maker, a coffins manufacturer and a mortuary. Dead bodies certainly hung out there at some point in history. That did not effect the beer.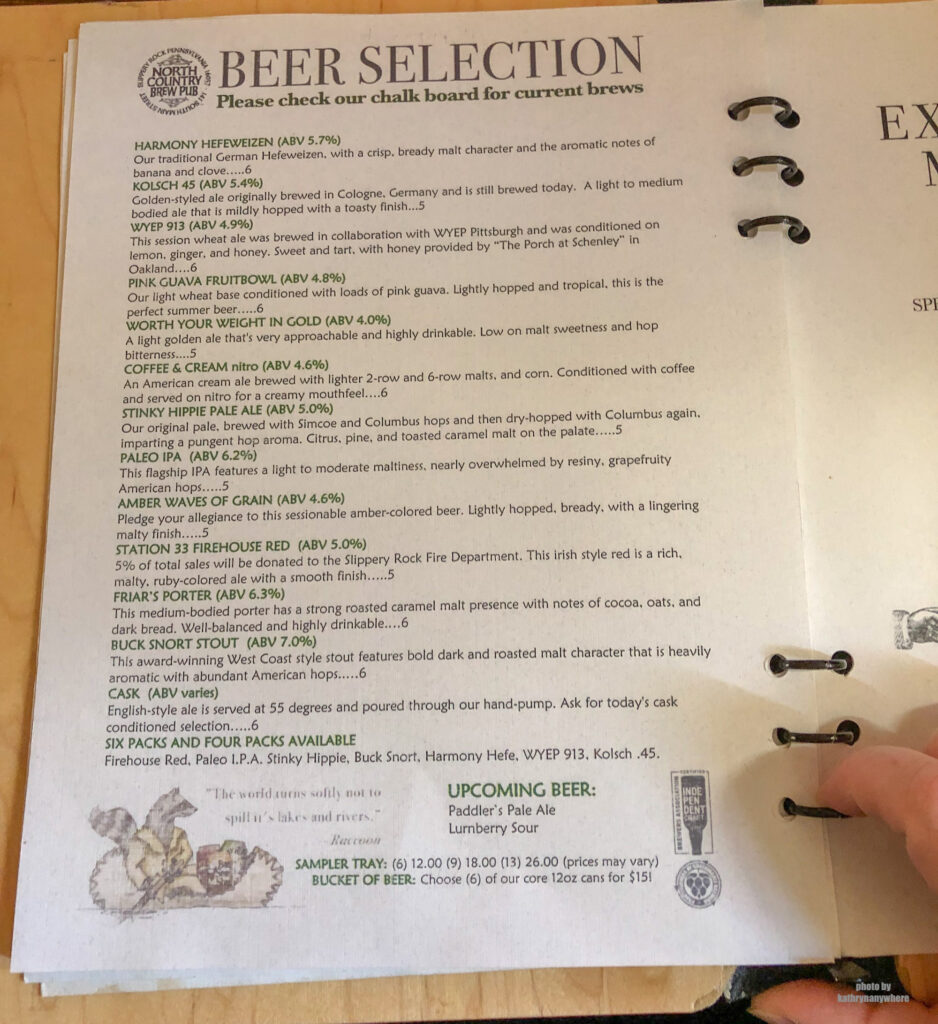 Can I go anywhere without trying local craft brew? NO! I ordered up a flight with brews from fruity flavoured to lager to an ale, to IPA and a reds. Here's what I tried:
WYEP – a sweet, tart wheat ale (this was my favourite)
Pink Guava Fruit Bowl – a light, hoppy wheat guava flavoured beer
Worth Your Weight In Gold – a golden, light ale ( this was my second favourite)
Stinky Hippie Pale Ale – a citrus, pine and roasted caramel malt as a pale ale, not bad!
Station 33 Firehouse Red – an Irish style dark beer. The only one on the dark spectrum I tried and I don't regret it!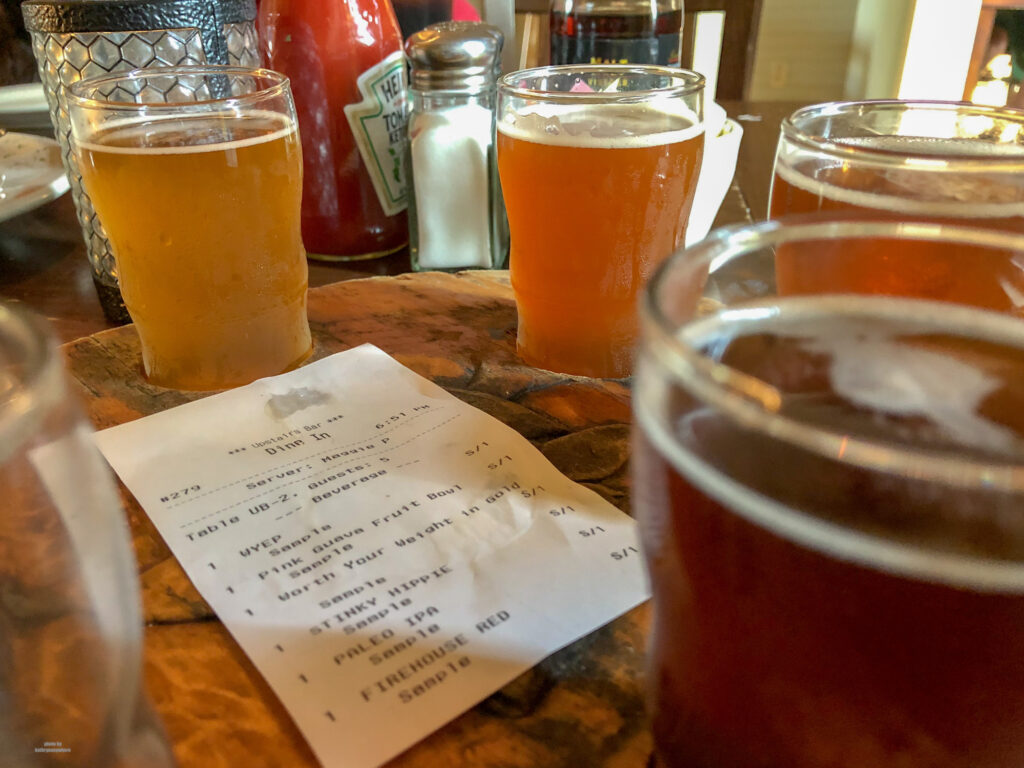 Here is something about the food that surprised me. They put french fries on salad. Actual made out of potatoes, fries on a leafy green salad. Sacrilegious or satisfying? I was really hesitant to try this. It's not that I watch my diet in a strict fashion, I'm just not the biggest fan in the world of fries. But when in Rome they say…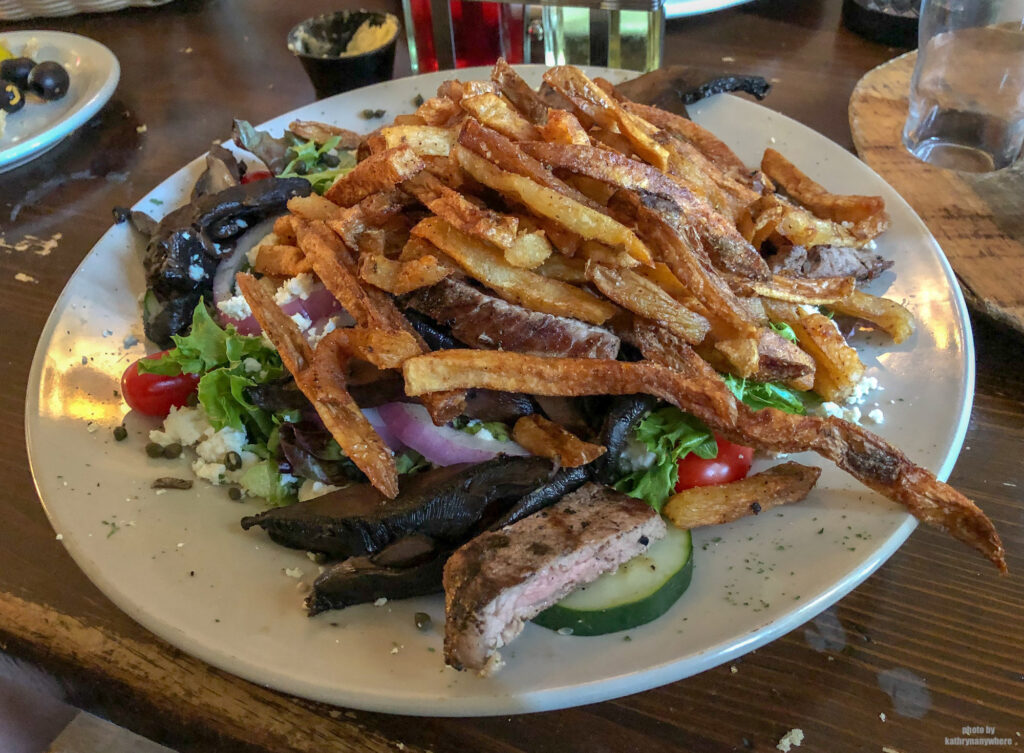 Where else did we eat? We had a true country meal at Brown's Country Kitchen in the town of Portersville.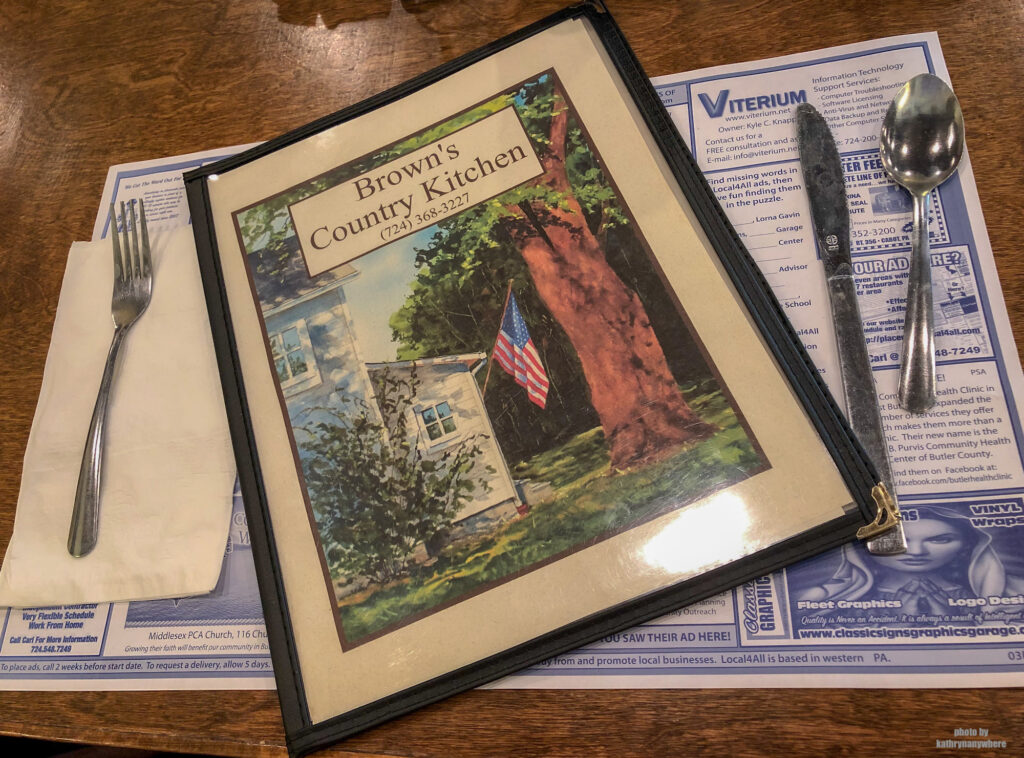 As is the case with most of my restaurant photos, I am lacking them. I started eating before I stopped to take a picture.
I WAS HUNGRY! And the food looked too good to wait. Sorry.
Behold the Yeti at The Snowman in Portersville
After having a true country meal at Brown's Country Kitchen, go for a shaved ice dessert at The Snowman. The Snowman is a very popular roadside attraction. It's a one of a kind place, I've never seen anything like this before. Guys, I don't know who came with the idea of shaved ice (snow cone) and ice cream, but it's kind of genius. My research shows me that the original business came from New Mexico.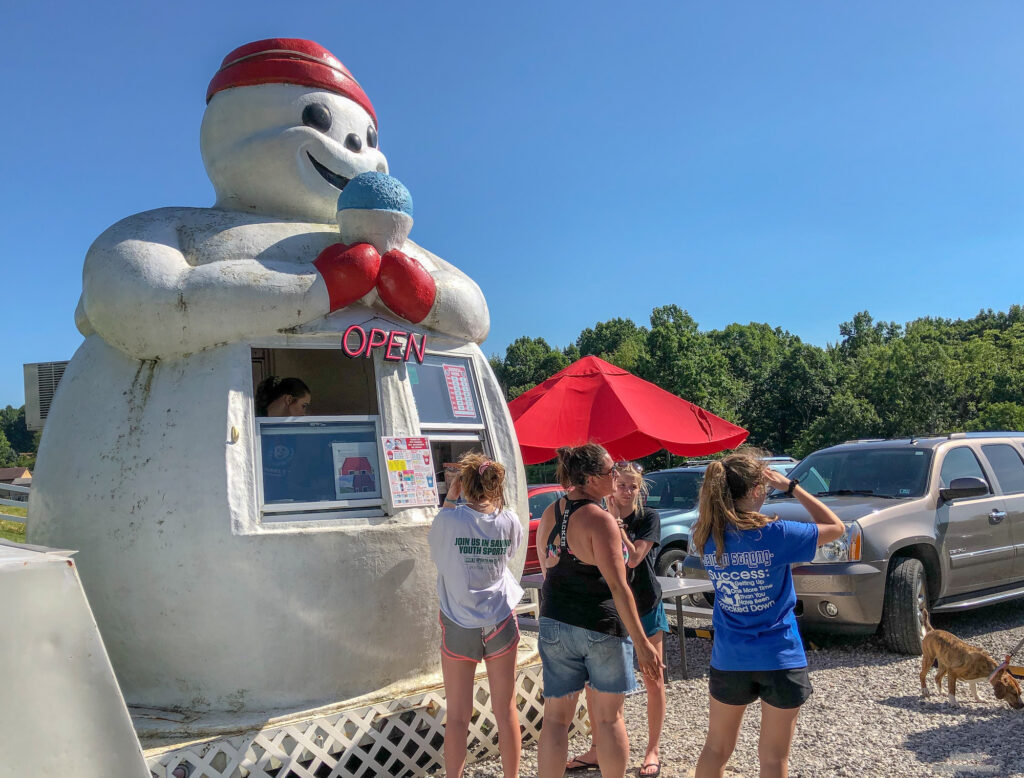 Behold the Yeti Sundae. Flavoured shaved ice, ice cream and whipped topping.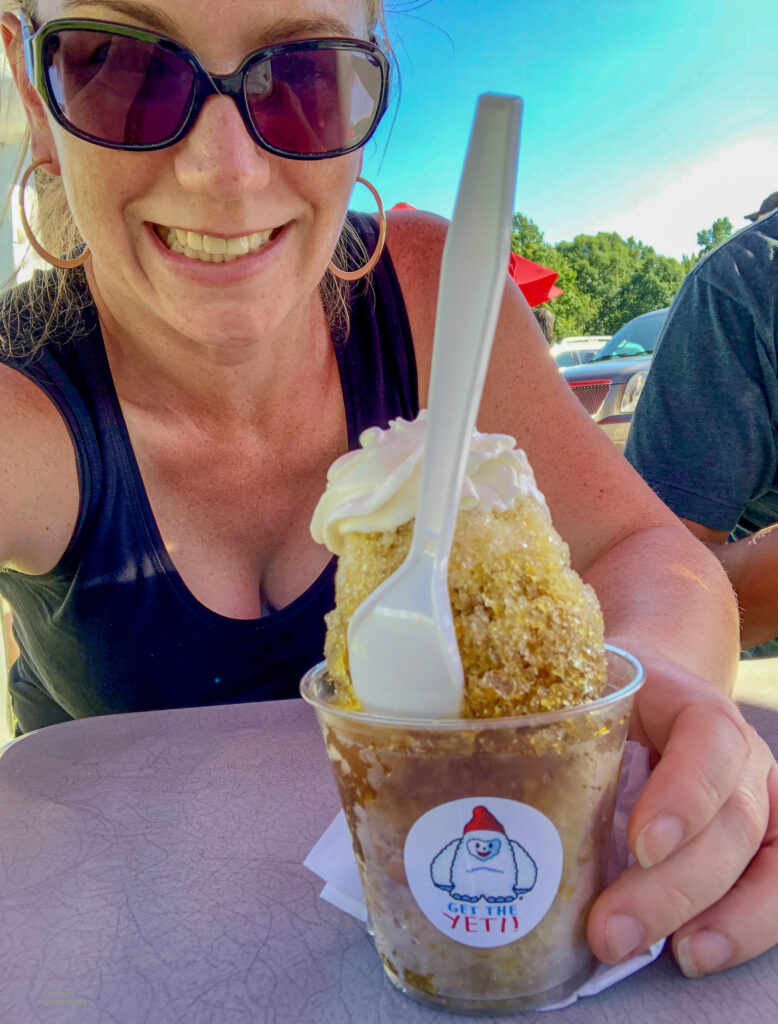 This slush of heaven is not the only amazing frozen treat you can pick up there. Milkshakes and plain old ice cream are on the menu too. It is one of the awesome places to take your kids in Butler County if they behave for you on the road trip! Okay, it's not just for kids, adults enjoy it too.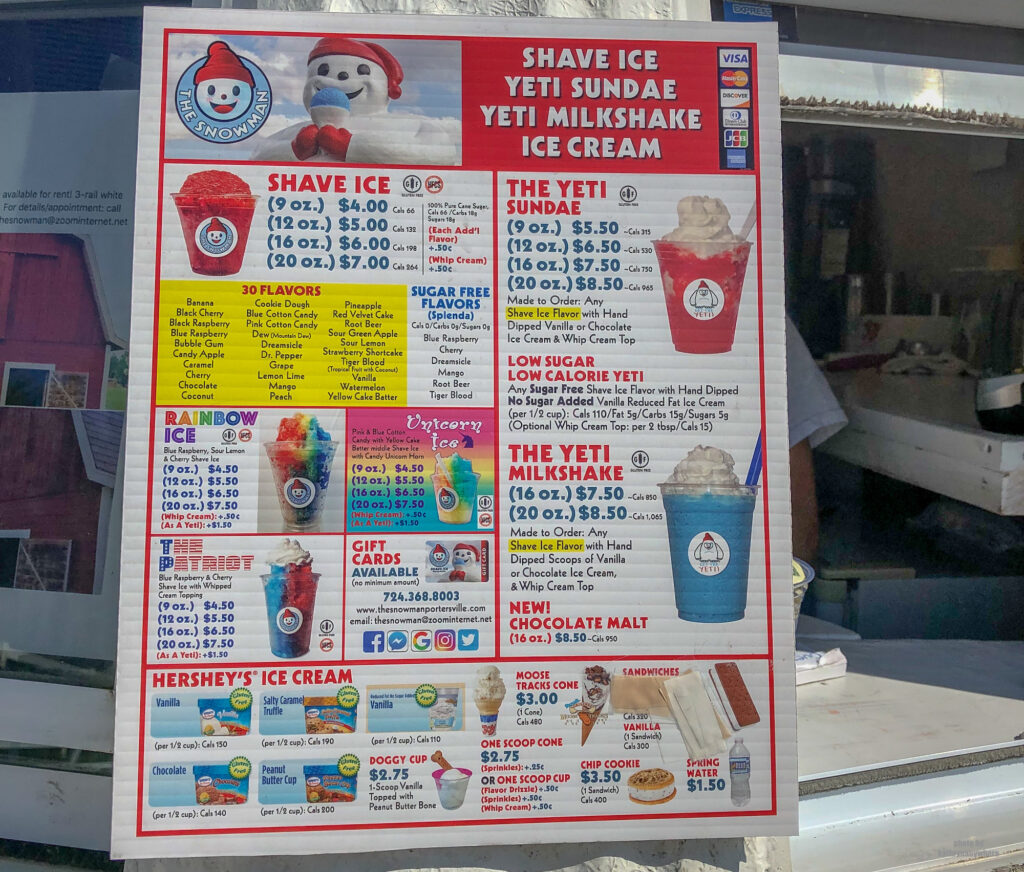 What Did I Miss in Butler County, PA?
As we only spent a day and a half in Butler County, PA there was a lot of ground we did not get to cover. As mentioned at the beginning, I'd like to pay homage to the good old hockey game at The UPMC Lemieux Sports Complex. I'd want to spend time in the actual historic towns of Butler, Harmony and Saxonburg seeing as though I really enjoy history and architecture.
There's also more than one craft brewery in the county, so on my return trip I'm definitely going on the Butler County Beer Circuit. North Country Brewery set the bar high, so I'm anxious to see what else the area has to offer.
Long story short, if you're looking to make a getaway from the city for a couple days, and Pennsylvania is on your radar, then Butler County is the place to go.
If you're not ready to commit to Butler County and are interested in checking out other areas of Pennsylvania, search for accommodations here and check out where else we went on our road trip that week here.