I had realized awhile ago that there was so much of Ontario I had not yet seen or experienced. And that was a shame, because it's my own backyard, literally. So, I looked at the parts I was not yet familiar with and started to plan new routes for us to explore. It's worth noting that I pretty much accept any challenge that involves exploration, right? Right. I don't like to sit still and with my kids in tow, I need to be sure we're hitting the most family friendly places out there. We've been to so many new places in the province now! 
Norfolk County might not appear to be Ontario's great, premiere vacation destination on the surface. It's not exciting or cosmopolitan like Toronto or full of history and decorum like Ottawa… Or so you think. Once you look at the charm that's there, you find Ontario's South Coast and a flourishing wine, craft beer and agri-tourism industry. Aside from that, it's a quiet, green place to spend a weekend or take a mid-week trip, only two hours from downtown Toronto. And you find a relatively unknown area – or unknown to us not from the area – for family friendly fun in Norfolk County.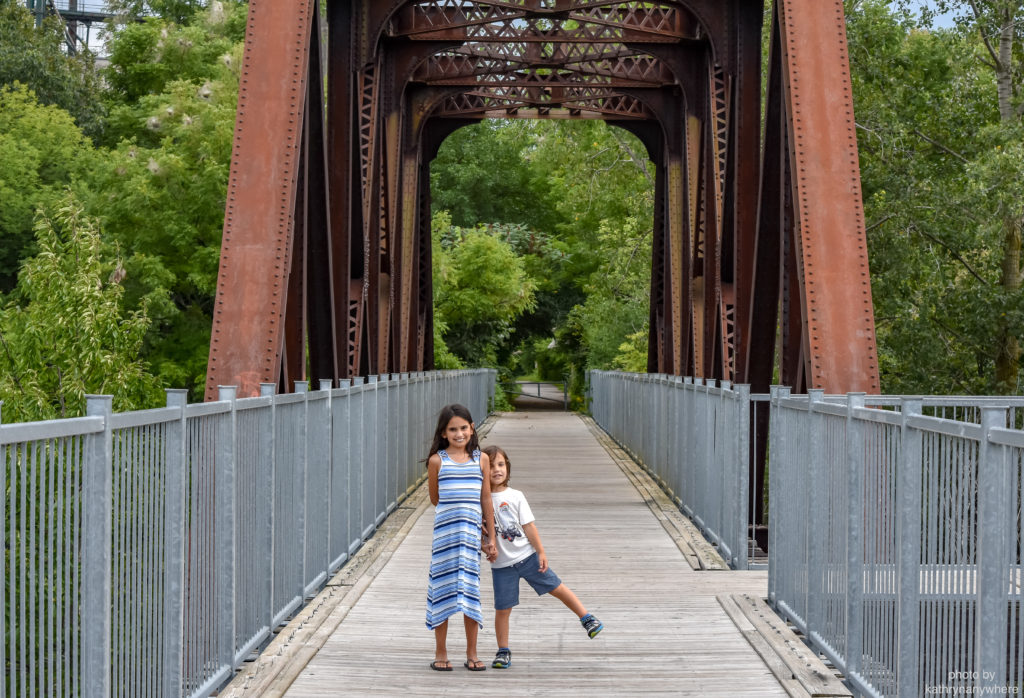 Anyway, this summer, I kept my kids quite busy between our experiences at Bonnechere Provincial Park, venturing into the Grotto on the Bruce Peninsula and hiking. They were ready to slow it down a bit. Norfolk County provided for them a stark contrast to the hustle and bustle they are used to living in the city of Toronto and I wasn't able to drag them out onto cliffs this time. And it's just what we needed to enjoy the last week of summer before school started and I head back to the all too familiar grind of working in reality TV. 
Where Is Norfolk County?
Norfolk County is made of quite a few small towns in the southwestern part of Ontario. Head southwest from Hamilton or west from St. Catharines/Niagara Falls and you'll be there in under an hour. It's important to mention that due to the size of Norfolk County and how spread out everything is from each other, a vehicle is required for touring around.
What Exactly Does Norfolk County Consist Of?
Turkey Point Beach on the South Coast
Turkey Point Provincial Park has a wonderful beach on Lake Erie in the village of Turkey Point. It's shallow and sandy, which makes it great for kids. Expect to make plenty of sand castles here. The swimming area at the main parking lot in the village is marked by a buoy line and the Ontario Parks website says there is no undertow here. It's approximately 2 kilometres long and easily accessed by car with a large parking lot. It's a day use area and if you are just a day visitor opposed to a camper in the camp ground, there is a fee for your car.
The day we were there was not overly busy, we carved out our own space fairly close to the water. I happen to drive around naturally with a pirate ship, sand pails and shovels in the trunk of our Ford Escape, so for Z Man, he was set for fun.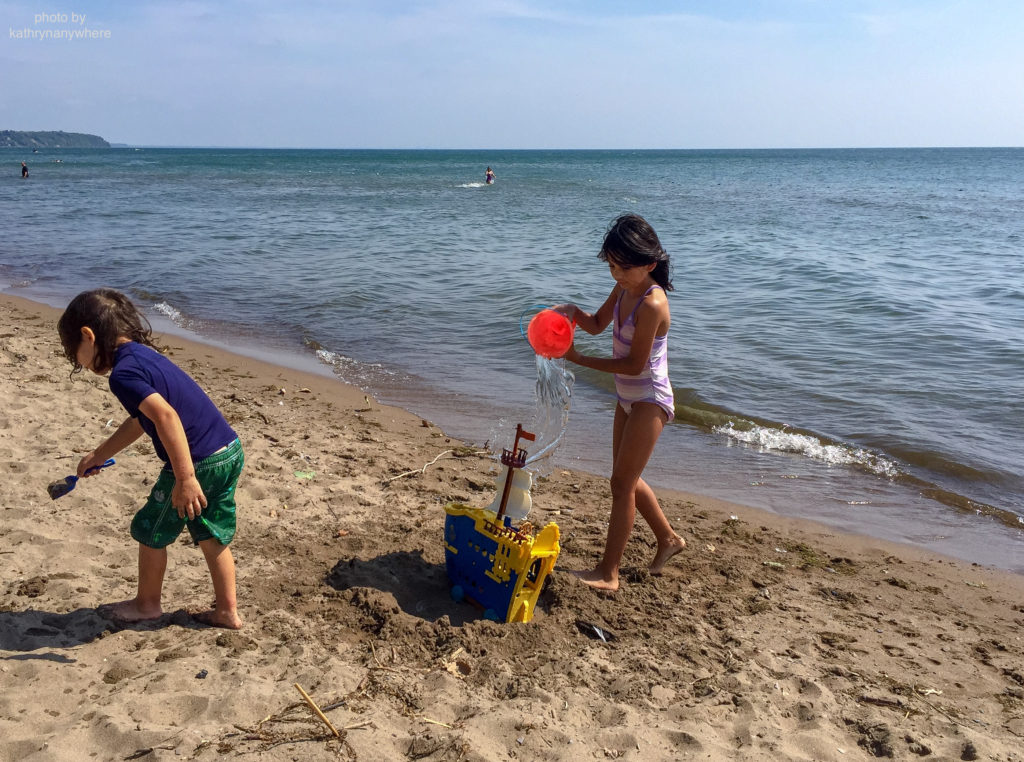 Long Point National Wildlife Area
It's definitely worth the drive down Long Point towards the sand and pit formation to see one of Canada's officially designated World Biosphere Reserve by UNESCO. This is an incredibly important area for wildlife in Norfolk County. There is a diversity of habitats such as marshes, dunes and beaches that are home to more than 75% of migratory birds in Canada. Over 80 bird species nest there!
You can see the marshes from the water and find a secret beach if you know someone who knows how to get you there. For that, you need to look up Captain Graham with Long Point Island Huggers. Graham Ferguson is a really jovial, comical, warm man with a great personal backstory of how he came to chartering boats through the marshes. He takes his pontoon boat that accommodates groups and people of all ages for wonderful cruises from sunrise to sunset. Captain Graham is so knowledgeable about the area that you'll leave the cruise with a whole new appreciation of the wetlands.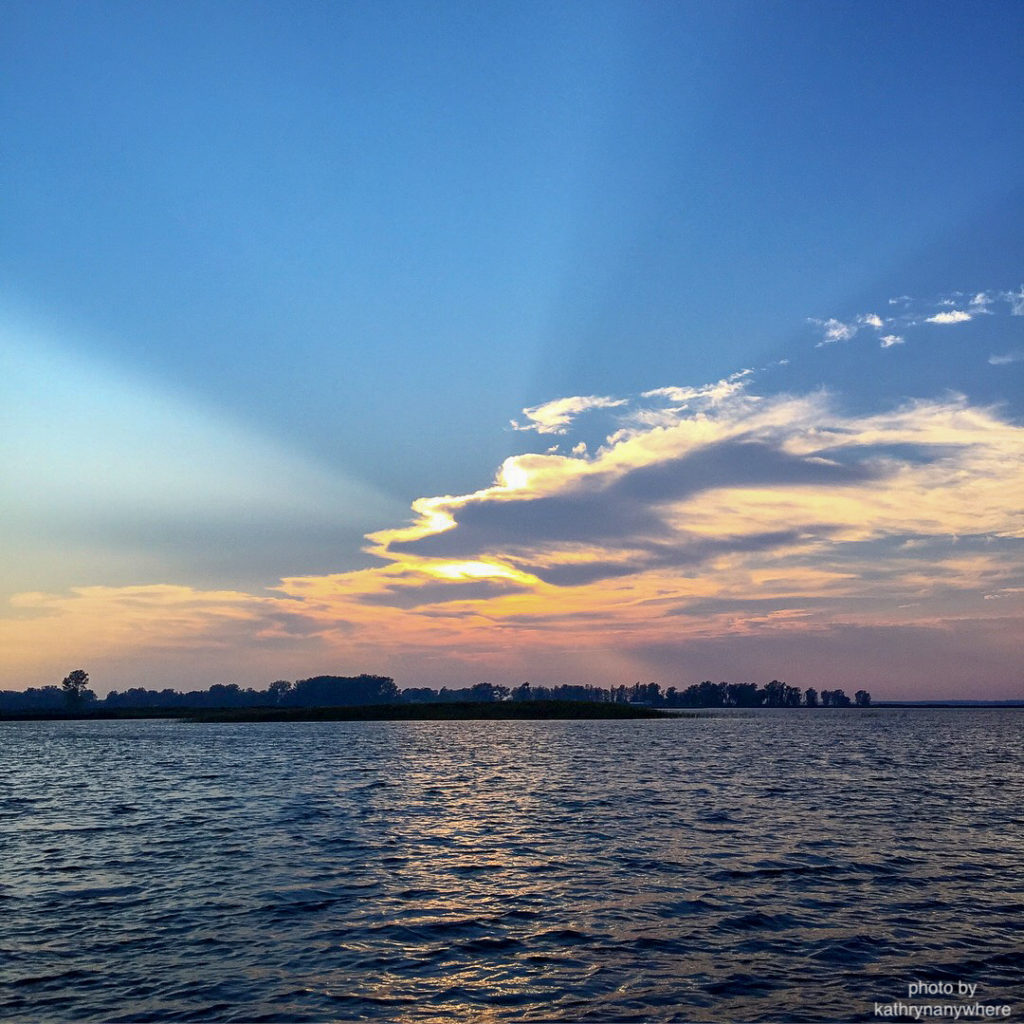 Words cannot describe how beautiful the sunset from the water is or how excited my son was to "feed the fish", so you'll just have to see for yourself:
Night Time Star Gazing
Z Man is space obsessed and what I did not realize is that Norfolk County is pretty spectacular for stargazing. When the skies are clear, there is an observatory at Long Point Eco Adventures that offers stargazing tours. It is quite prudent to point out that for an amateur like me, a stargazing app on a smartphone is enough to impress a four-year-old boy.
With the app and the naked eye, we were able to find Mercury, Venus, Mars, Jupiter, Saturn, and numerous constellations. We were unable to find Uranus or Neptune, so it looks like we will have to go back and try again.
The last time I saw stars like that was in November 2006 in Namibia, close to Sossusvlei.
Apple Hill Lavender Farm and Raging Bull Pottery
An absolute must-go-to experience in the first half of the summertime in Norfolk County is lavender farms. The photos and the scent are just to die for. In late August, around the time we visited, most of the lavender had been harvested. However, you can still find some purple in the fields.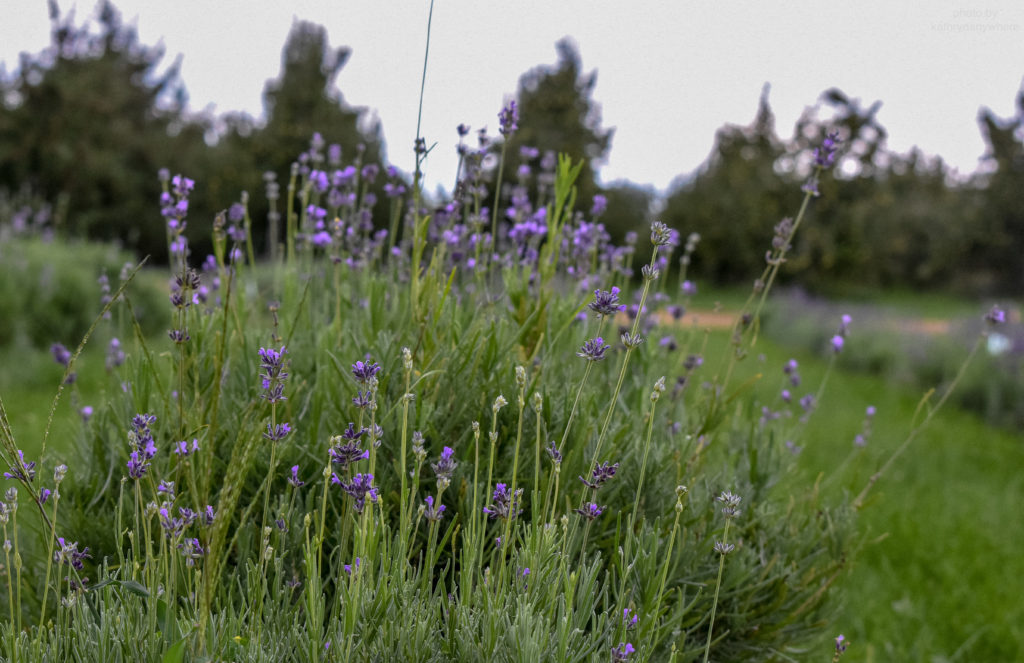 But here, despite the lack of the deep purple fields I expected, lies the beauty in childhood wonder. My kids had no preconceived notions of what a lavender field should look like. All they knew is that they were in a field and they could run up and down the rows. It's moments like that, I sometimes take for granted. Miss M and Z Man don't have freedom like that in the city. So, I let them run. I just let that opportunity be exactly that. No one else was there in the way, no one else dictating rules to them. They just got to explore.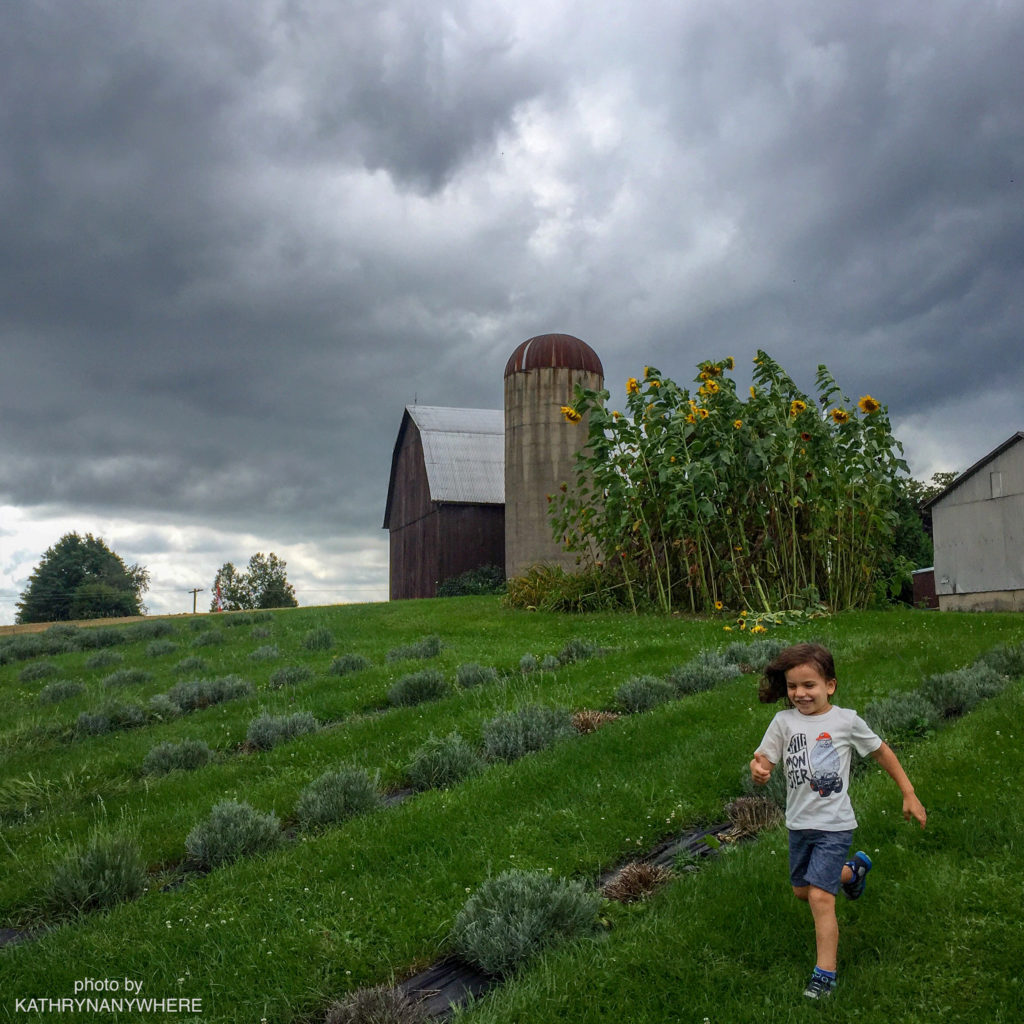 The Apple Hill Lavender farm consists of more than just lavender fields. There are sunflowers, a small bee apiary and lots of apple trees. In the old farmhouse, you will find a shop to purchase lavender products, hand-crafted body care products and Ragging Bull Pottery. Ragging Bull Pottery sells handmade, award-winning porcelain by artist Melissa Schooley. If you're looking for an amazing local artisan for housewares, this is it.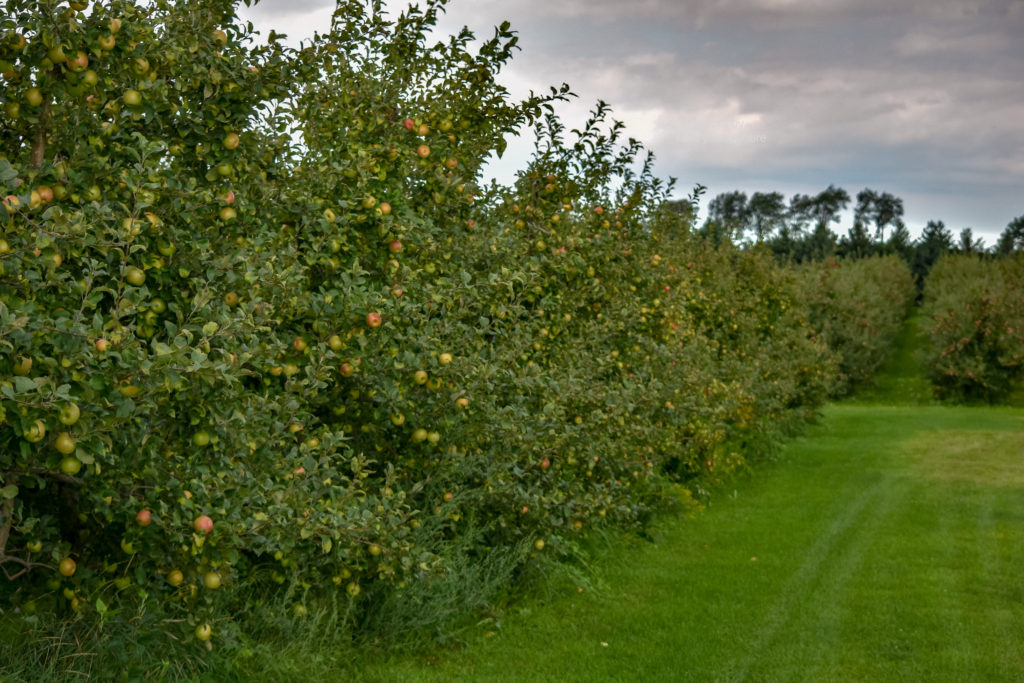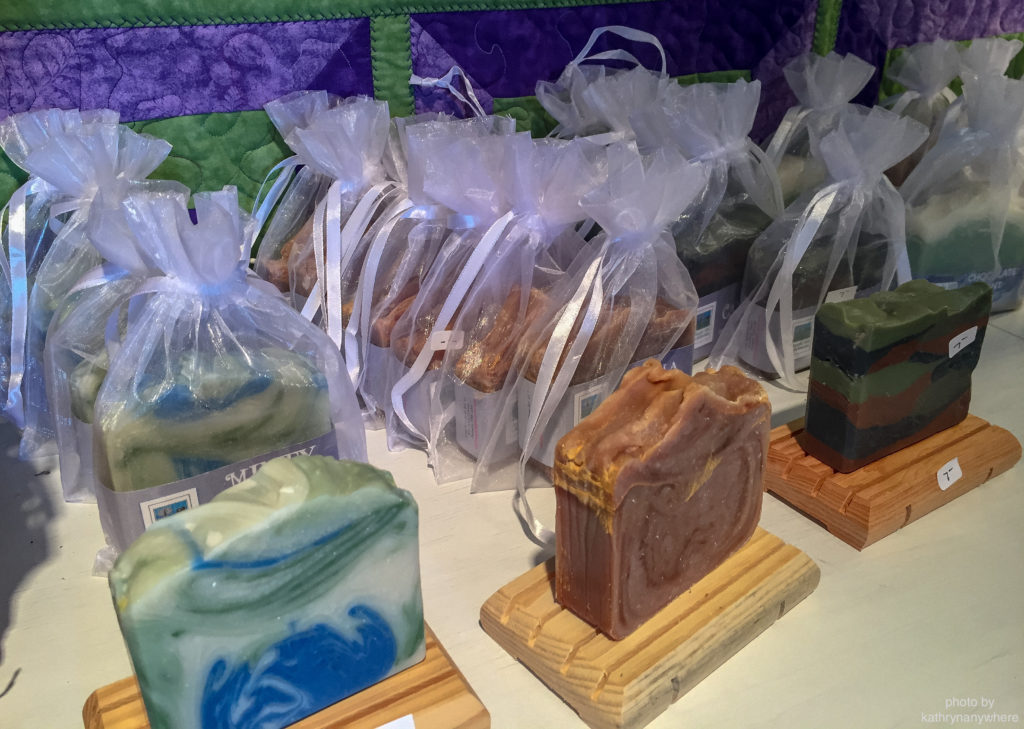 There is no admission fee for a self-guided tour. There is a fee for a group tour with live demonstrations and professional photoshoots. Located in Windham Centre, Ontario.
Bonnieheath Estate Lavender and Winery
Still on the lavender fields, but this one is different. Not only is Bonnieheath known for the lavender, it's a beautiful winery too. Pulling up in your car here is an experience, it feels like an "estate", like a French Chateau.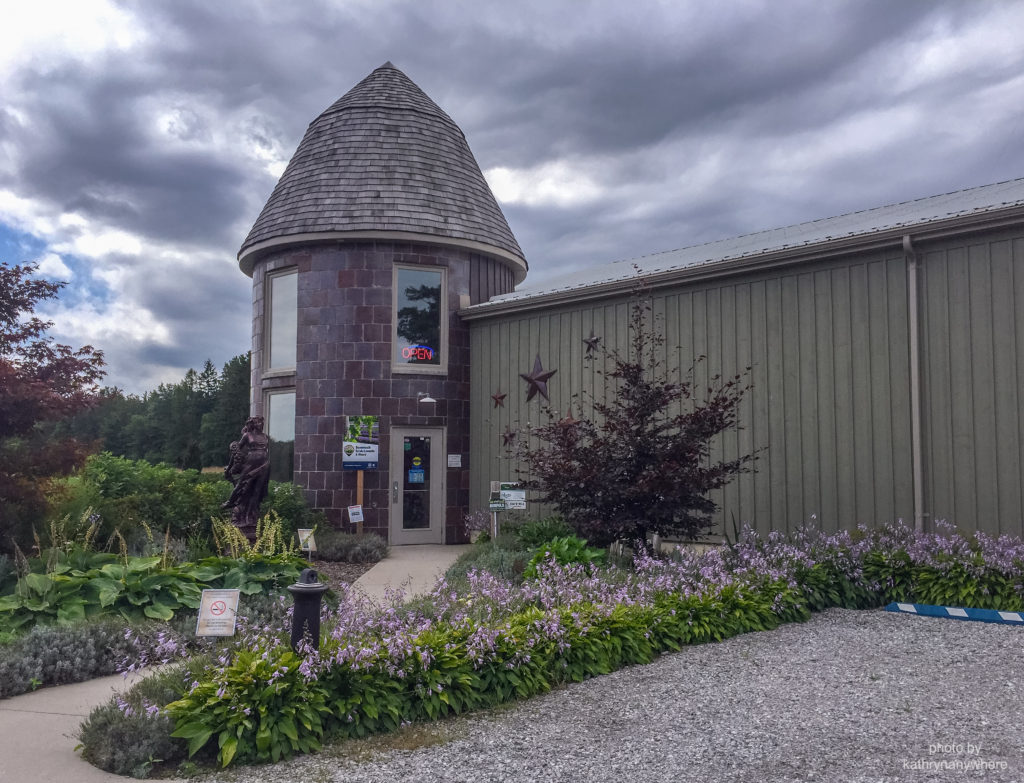 This is the kind of place where you can order a glass of wine, then take a walk outside and wander through the lavender fields. Oh and wander through the vineyard too. At the very back of the vineyard you find a wetland. And it's intentional. The wetland is an environmental project growing native grasses and windflowers to promote biodiversity and attract wildlife back to the area.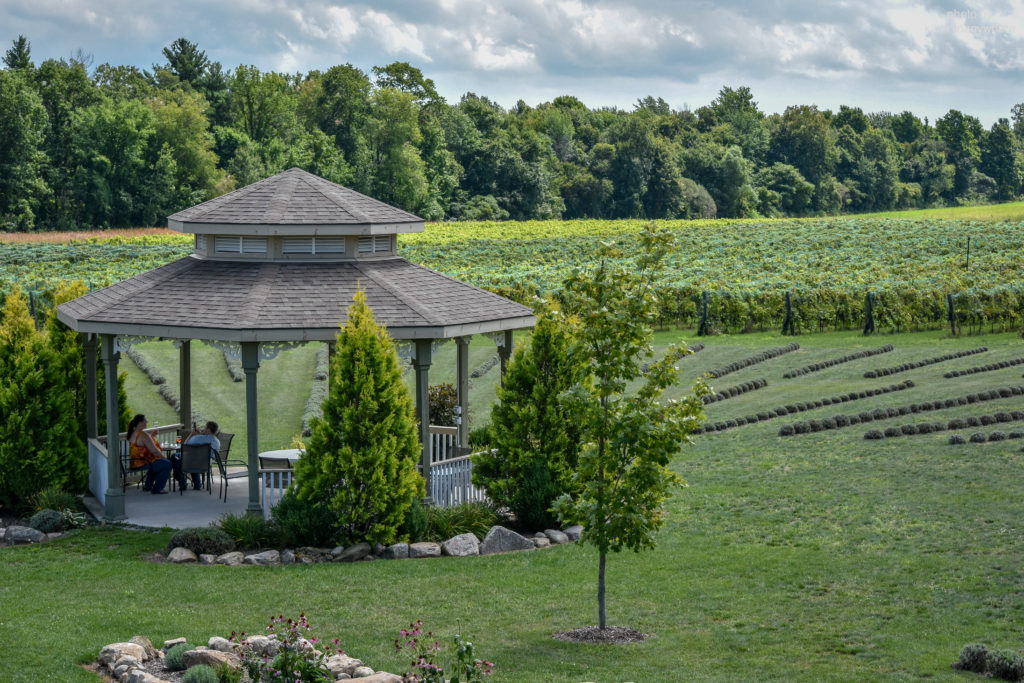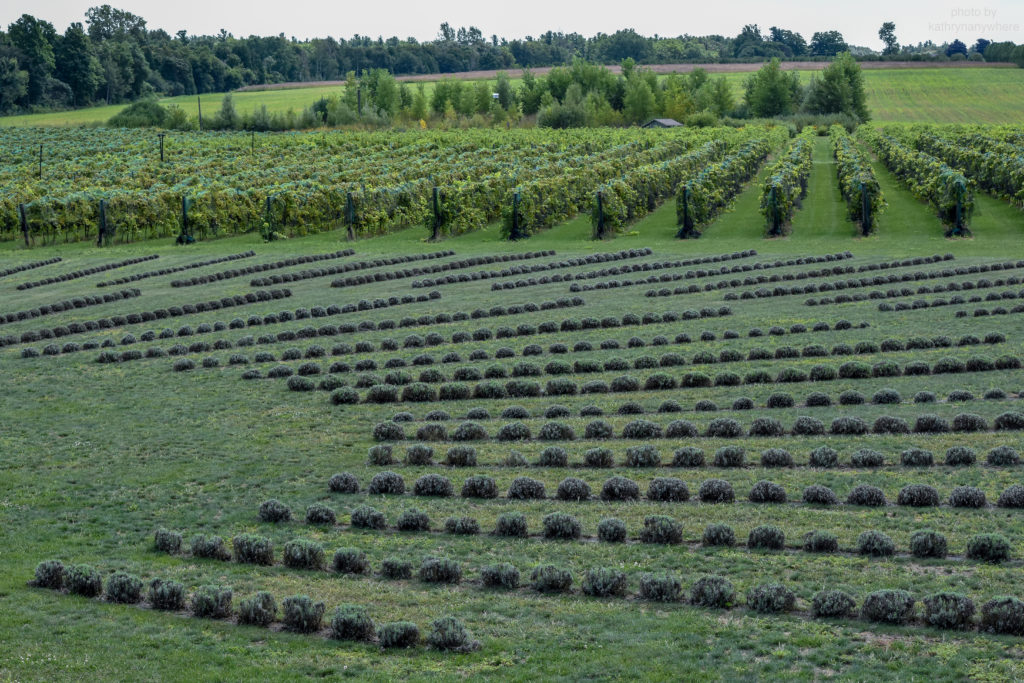 In addition to selling wine and ciders, you can also purchase lavender infused food products, like salt and pepper, tea and chocolate. My kids consumed that chocolate faster than anything.
Try and/or buy the Folkin' Hard Cider. You won't be sorry.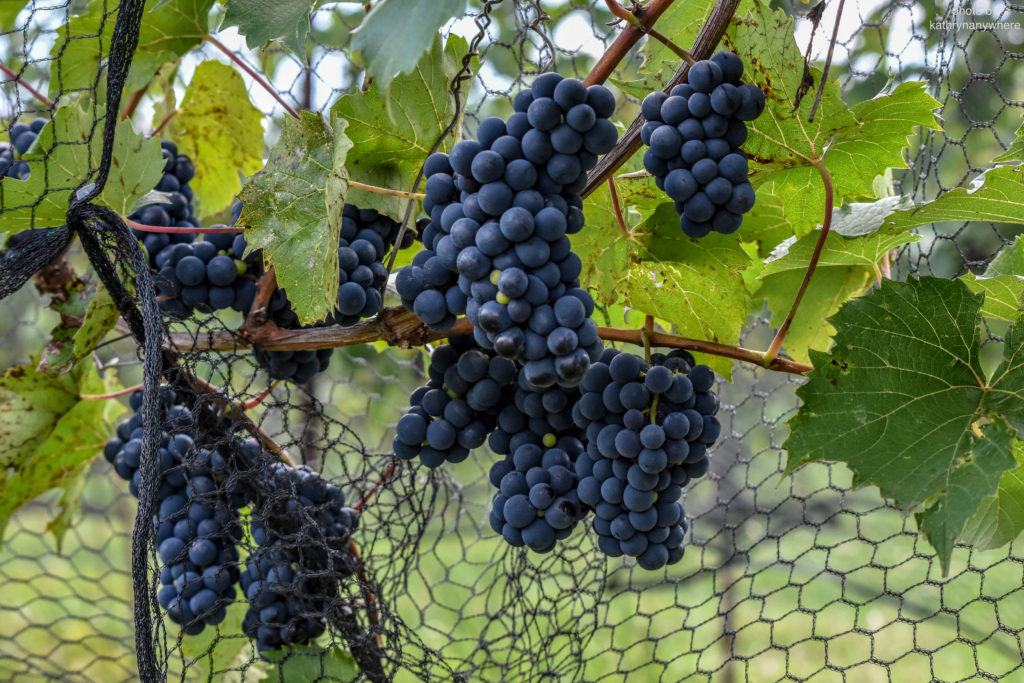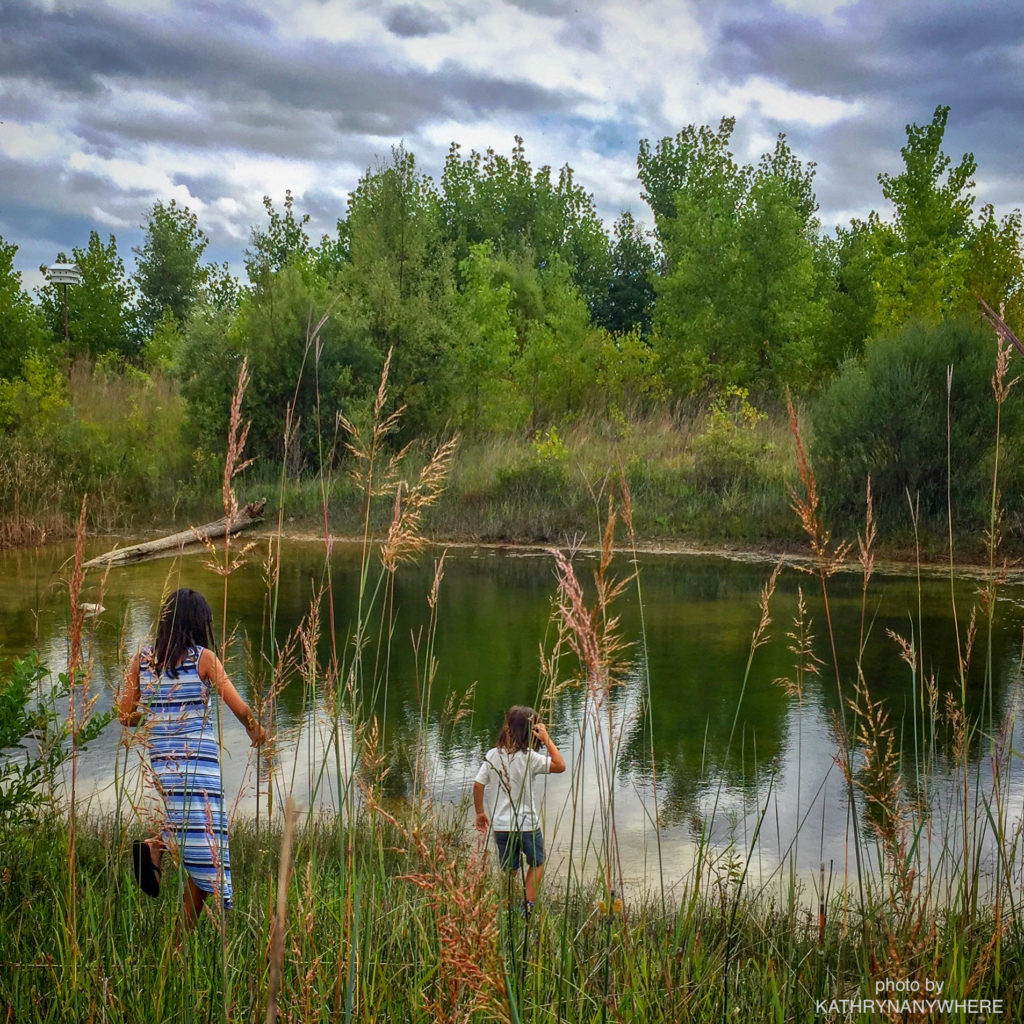 Again, no admission fee. Located in Waterford, Ontario.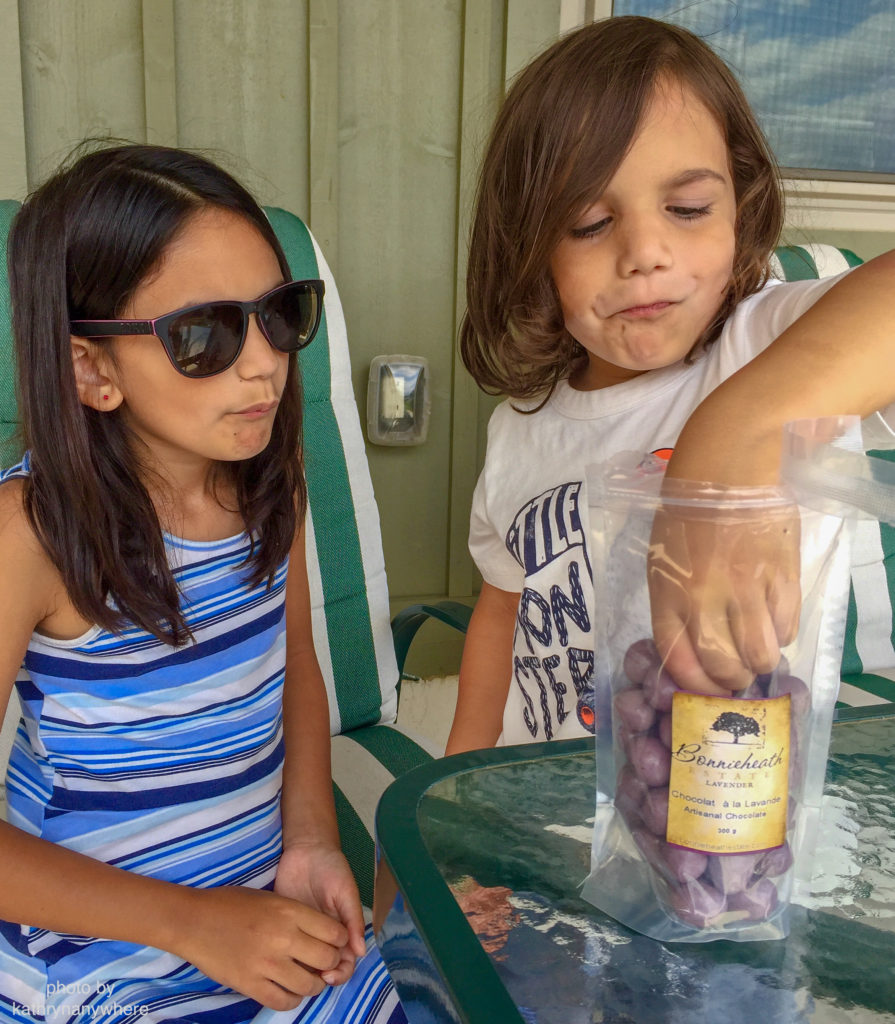 Burning Kiln Winery
When it comes to Ontario Wines, I'm really picky. There have been quite a few that have not sat right in my stomach. I went through the tasting menu here and tried all the wines expect one. I liked all of them. So much so, that I bought quite a few bottles of wine to take home. I'm normally not a Riesling fan, but guess what? Loved their Riesling!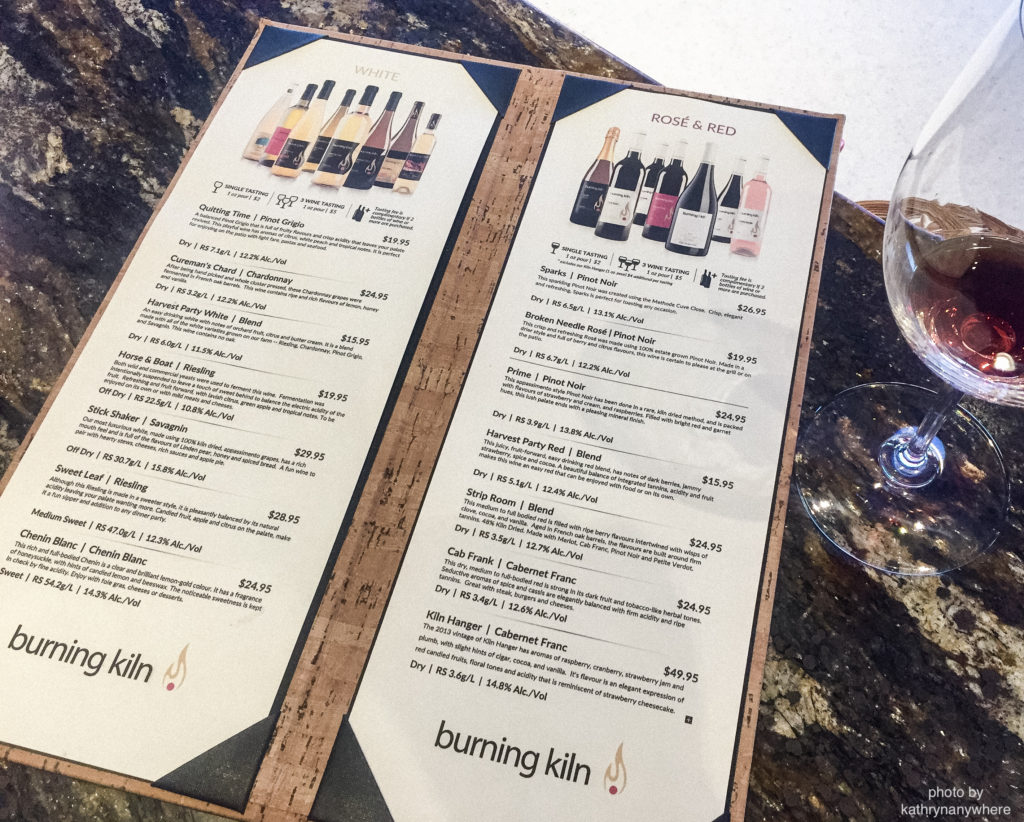 While I was doing the tastings, the kids were welcome to play with balls and skipping ropes outside, no problem. There is a restaurant and we ate dinner there. While there is not a kid's menu, Miss M and Z Man really enjoyed splitting the lamb and I had fish tacos.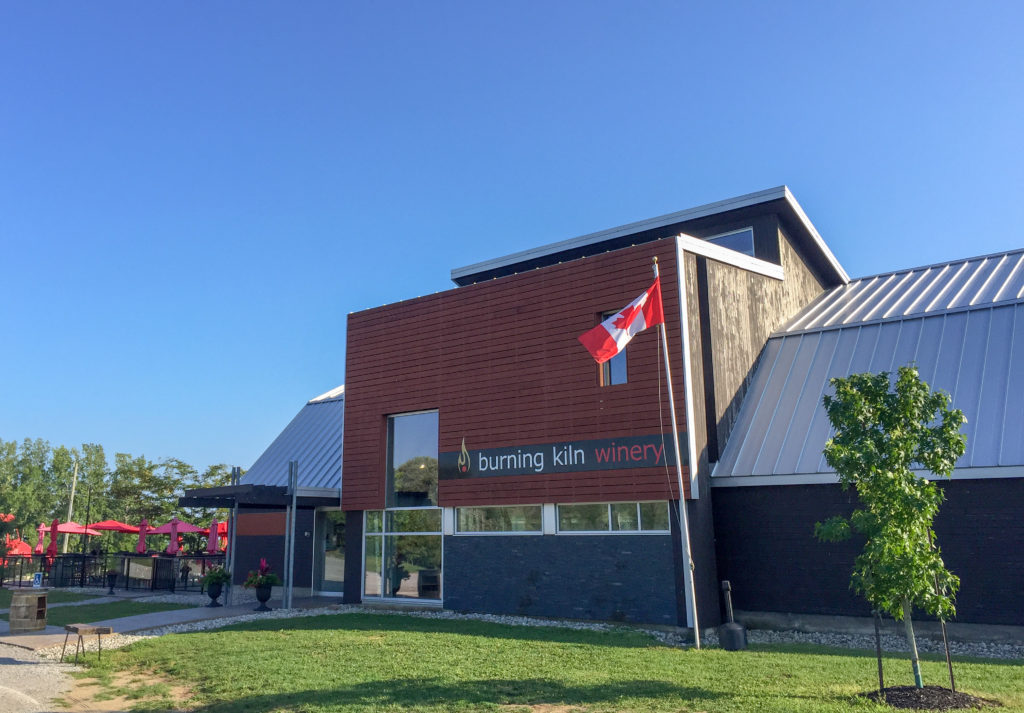 Here's where I am going to give a really interesting piece of agriculture fact and history to you. Norfolk County was once renown for tobacco farms in Canada. It's part of "Ontario's Tobacco Belt" and was very prosperous here until the early 2000's when Ontario started to implement smoking bans. Many farmers have turned their fields into growing ginseng, asparagus, pumpkins, squash and now there are vineyards. Why am I telling you this? On the site of Burning Kiln, was once a tobacco tract.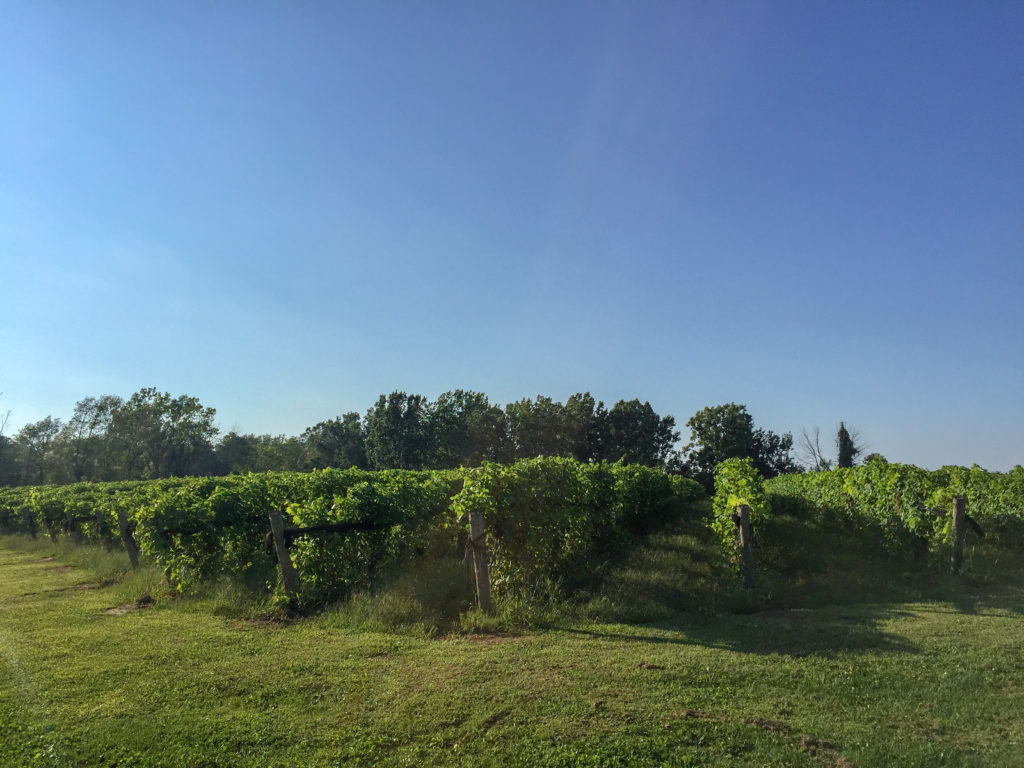 The original barn has been reconfigured and pays homage to it's history. The bulk tobacco kilns were repurposed to implement the grape drying art of "appassimento", which is a technique that started in Italy to really enhance the flavours. And let me tell you, one taste of their Kiln Hanger cabernet franc and you'll know what I mean about how good they are.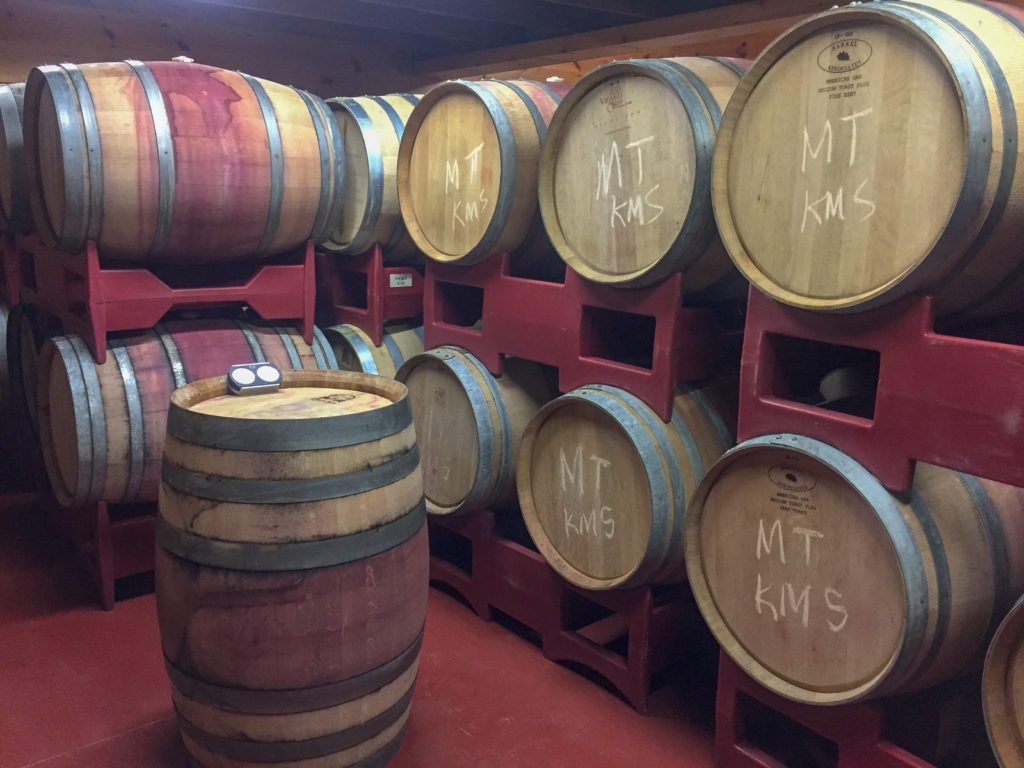 Burning Kiln Winery is located right across the street from where I was staying at Long Point Eco Adventures with the kids. Located approximately 3km from Turkey Point Beach.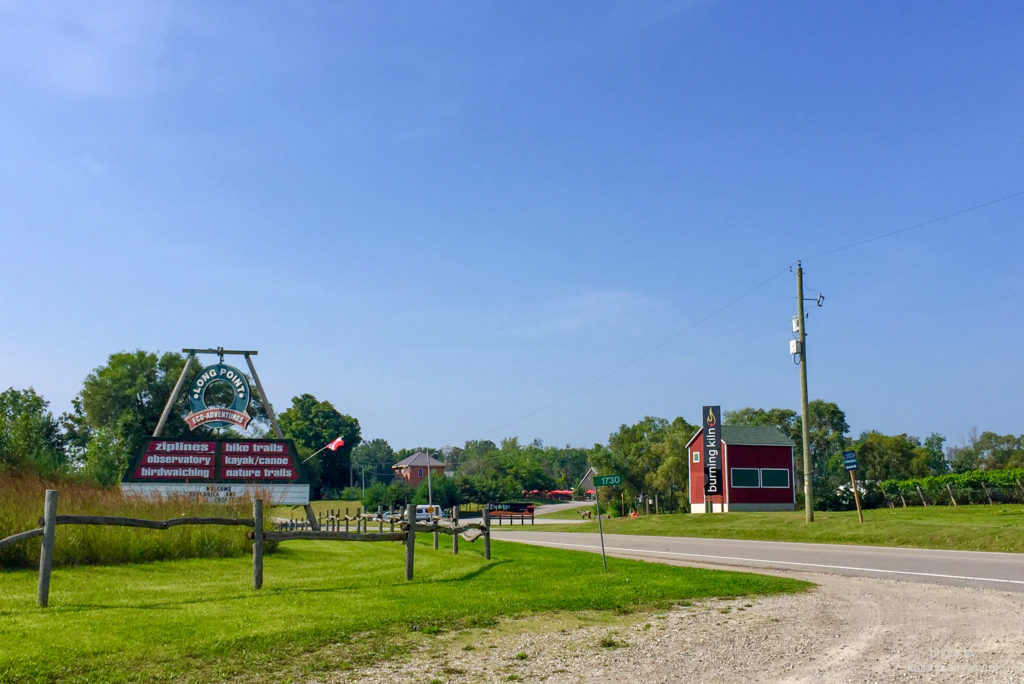 Ramblin' Road Brewery
What happens when kids go to a brewery and they get to eat a bowl ice cream? Mom gets to try craft beer in peace. The idea of serving ice cream at the brewery is pure genius!
When you hang out socially with me, you learn a couple things fairly quickly. I am a cream ale and an IPA fan. And for hangover breakfasts, I will drink a stout. Long story short, I know my beers. Ramblin' Road Brewery did not disappoint me in that department and I was presented with something new – Ontario's first potato beer, it's called Dakota Pearl Ale. I was able to taste the Country Pilsner, Country Cream Ale, Country Lager, Dakota Pearl Ale and 3D Triple Chocolate stout. While the Dakota Pearl Ale was smooth, had a great golden-straw colour with a white head and a nice floral aroma, it is one touch too hoppy for me.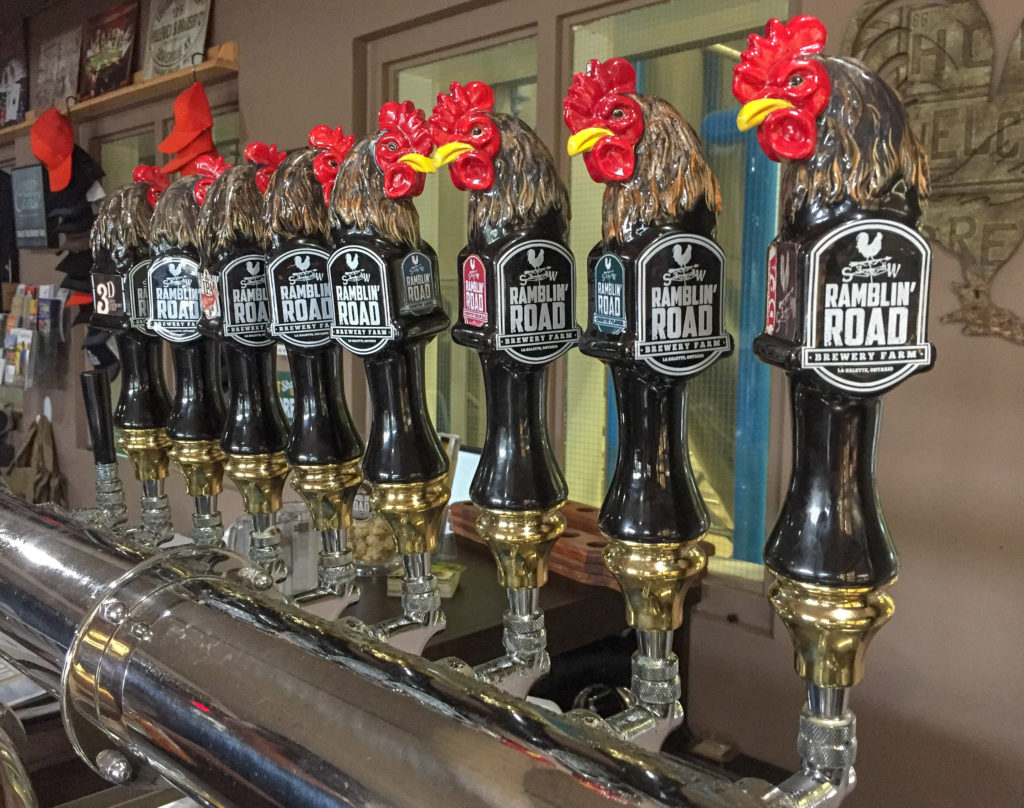 I purchased the 3D Triple Chocolate Stout and the IPA Unleashed. First, I'm a real sucker for chocolate and stouts. The IPA has a bitterness of 48 BU's, making it a little sweet. The brewery has lots of other products by the parent company for sale such as kettle chips, peanuts and cute t-shirts.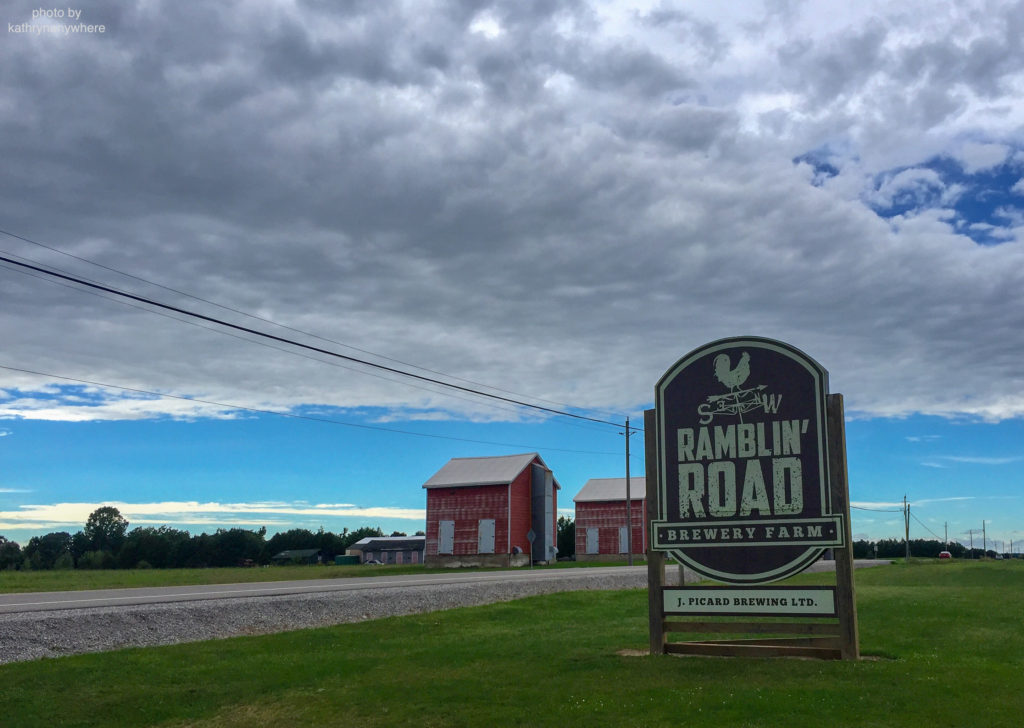 Located just north of Delhi, Ontario.
Vanessa's Bees and Apiary Tour
The highlight of the week for Miss M was the Apiary Tour. Interestingly enough, she was really hesitant about donning a protective suit and going anywhere near the bees. My somewhat sheltered, urban, Toronto kids in an apiary. Who would have thought?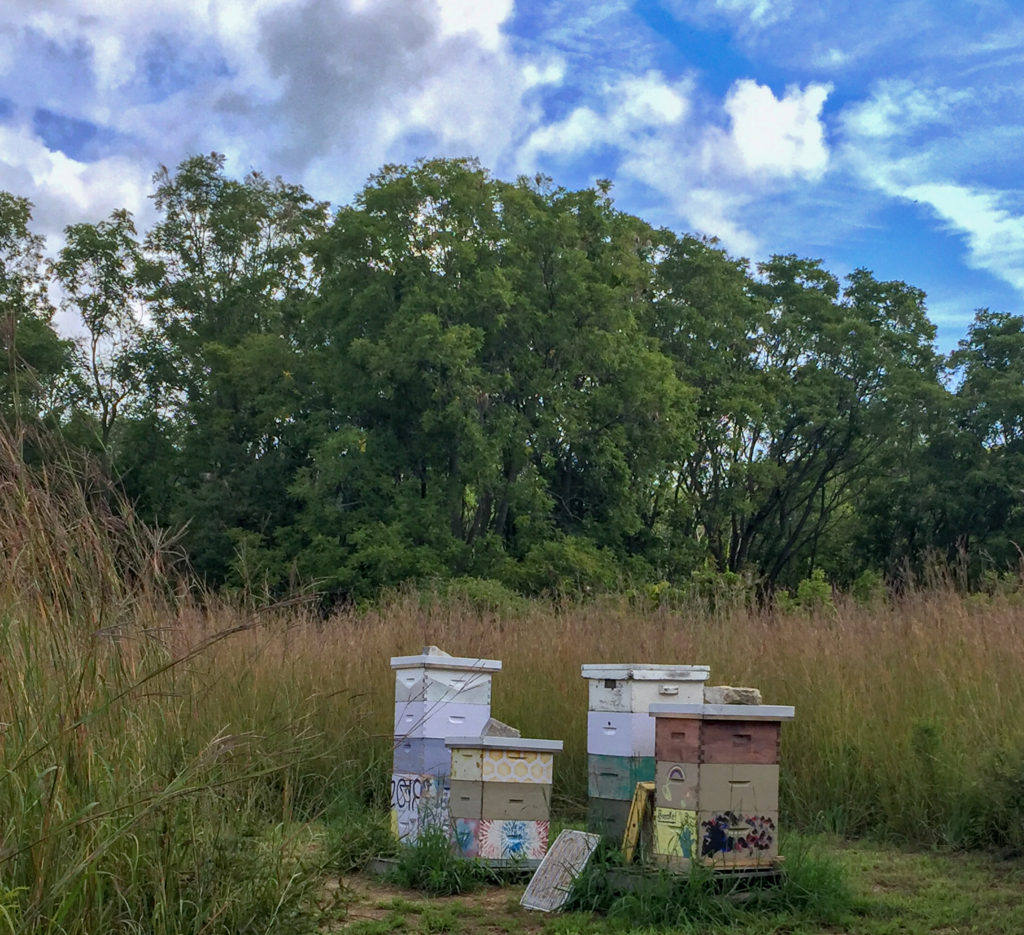 Let's be real, kids bring a certain element of the unknown to any situation. Taking them into the apiary, putting on the protective suits and bringing them close to the bees was a calculated risk. As in risk for the bees! I wondering if one of them was going to scream or freak out or knock something over or scare the bees and ruin the work that Vanessa and Cam had lovingly put into the apiary. Turns out my hesitations were unfounded. Again, my kids impressed me. They put on the suit without question and excitedly went towards where the bees were kept. Not only that, Miss M had a drone bee in her hand.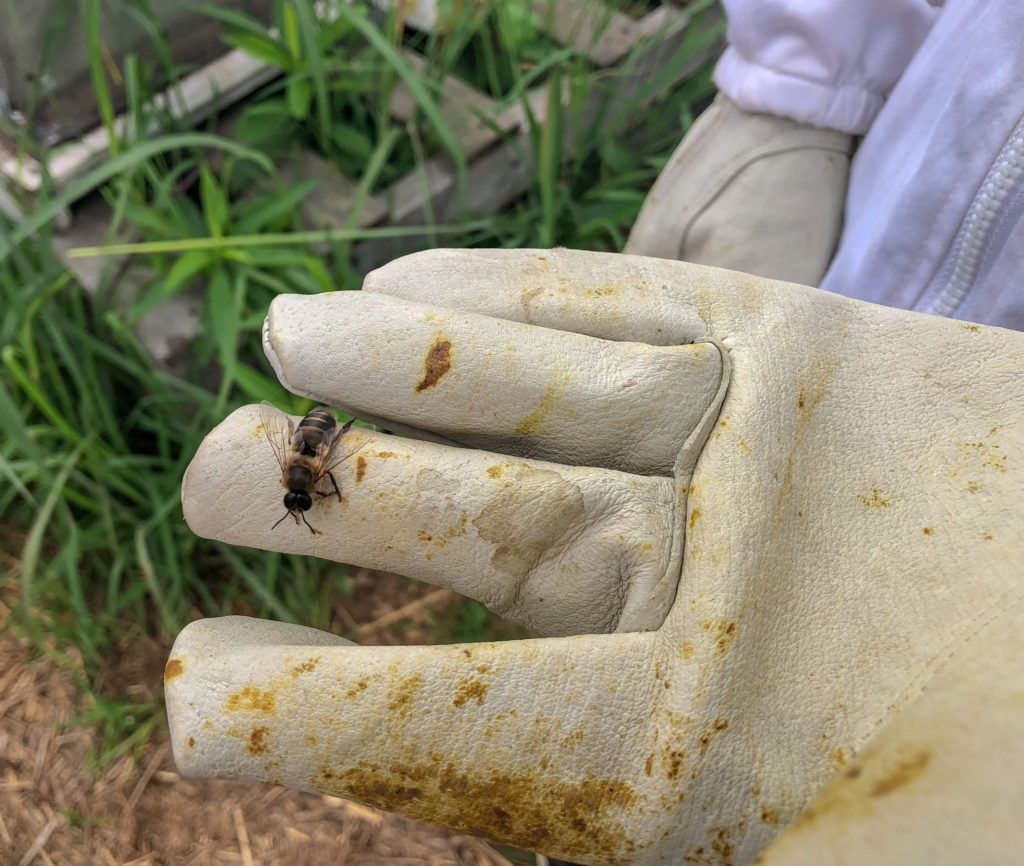 The kids got to experience the whole inner working of the hive. Learn about how drone and worker bees come to be. Learn about the Queen Bee and what happens to the Queen when a new one comes along – spoiler – it doesn't always end well. It was beyond educational and exciting.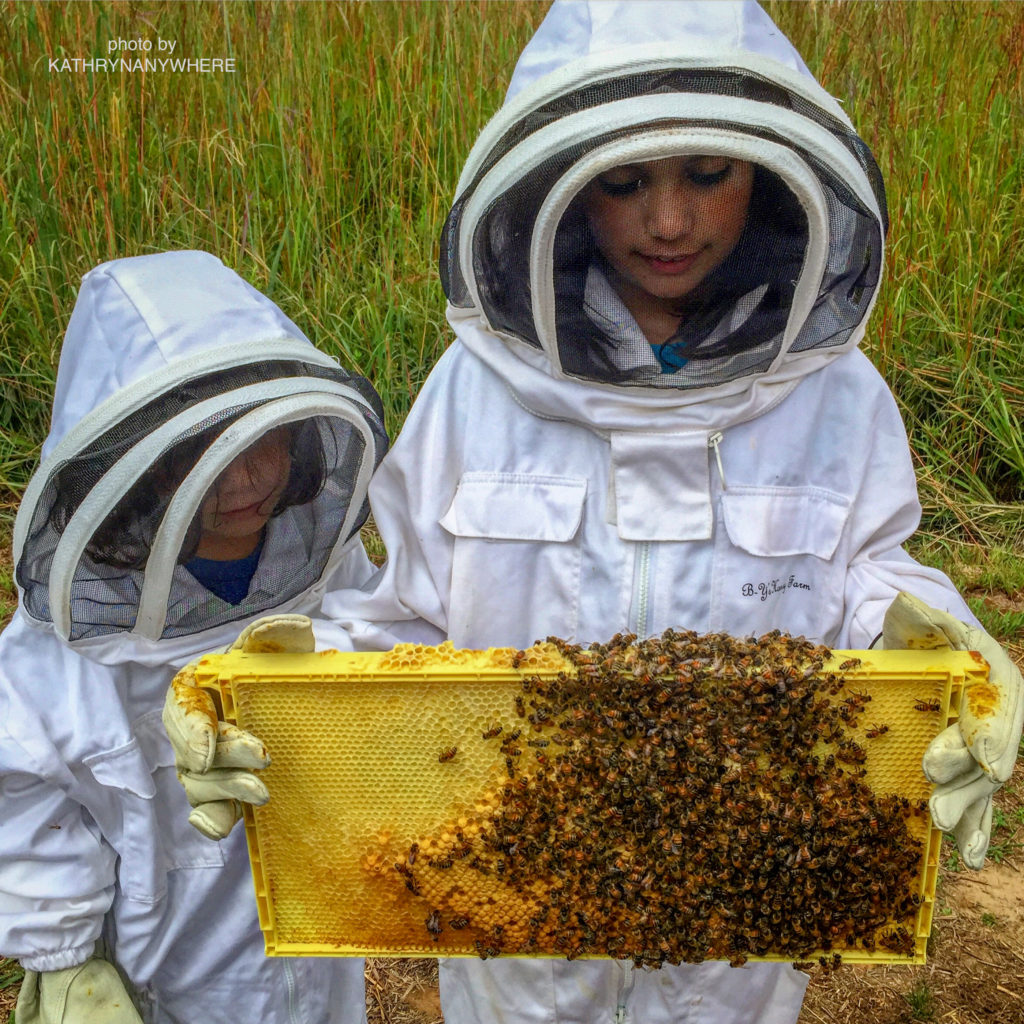 My kids went willingly out of their comfort zone. Maybe it was the promise of honey tasting after all that would be over. Maybe it was knowing we were going to make a candle out of beeswax that they went through with it. All I know if they did and would do it again.
Check out their little video here:
What Else?
These are the places we went and experienced personally, but that doesn't mean that's all of it! What else is there to see or do for family friendly fun in Norfolk County?
The Waterford Heritage and Agricultural Museum in Waterford

Port Dover Harbour Museum

Zipline at Long Point Eco Adventures

Kayak Tours through Big Creek National Wildlife Area

Fishing Tours

Zodiac Boat Tours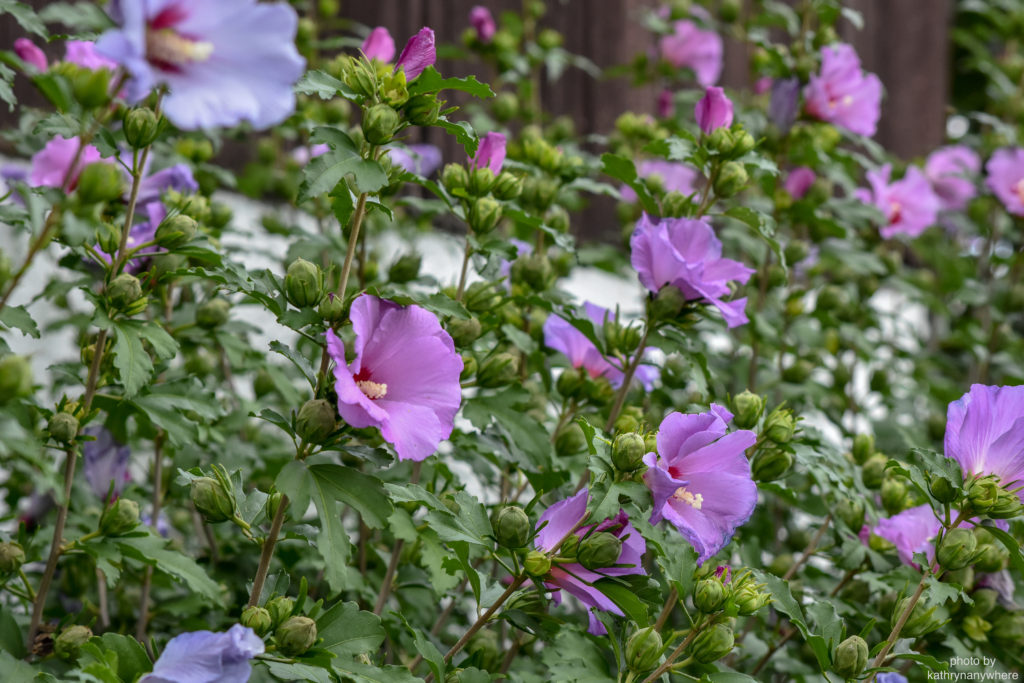 What's great about this region, especially if you are from the Toronto area, is that you can come for a weekend or two or three and not even fit in everything I've listed above. You could just focus on one area like Long Point and Turkey Point in one weekend.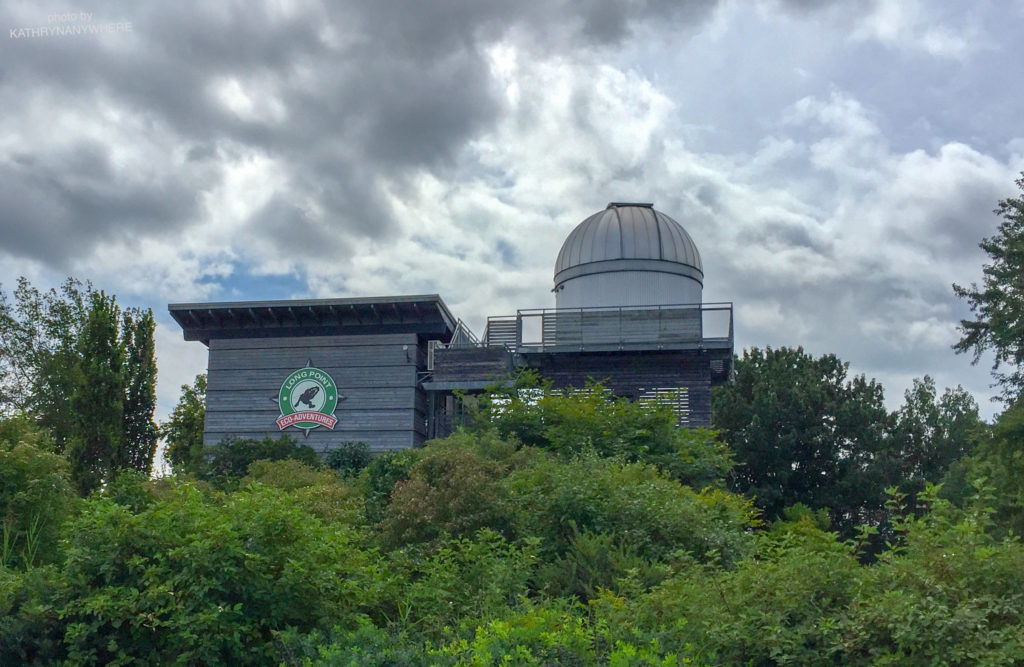 Go and check out Norfolk County is my advice. Do it before it turns into the next Prince Edward County and you can't book accommodations anywhere. You can impress your friends with your knowledge of this wine region long before they've even heard of it.
BOOK YOUR GLAMPING EXPERIENCE HERE: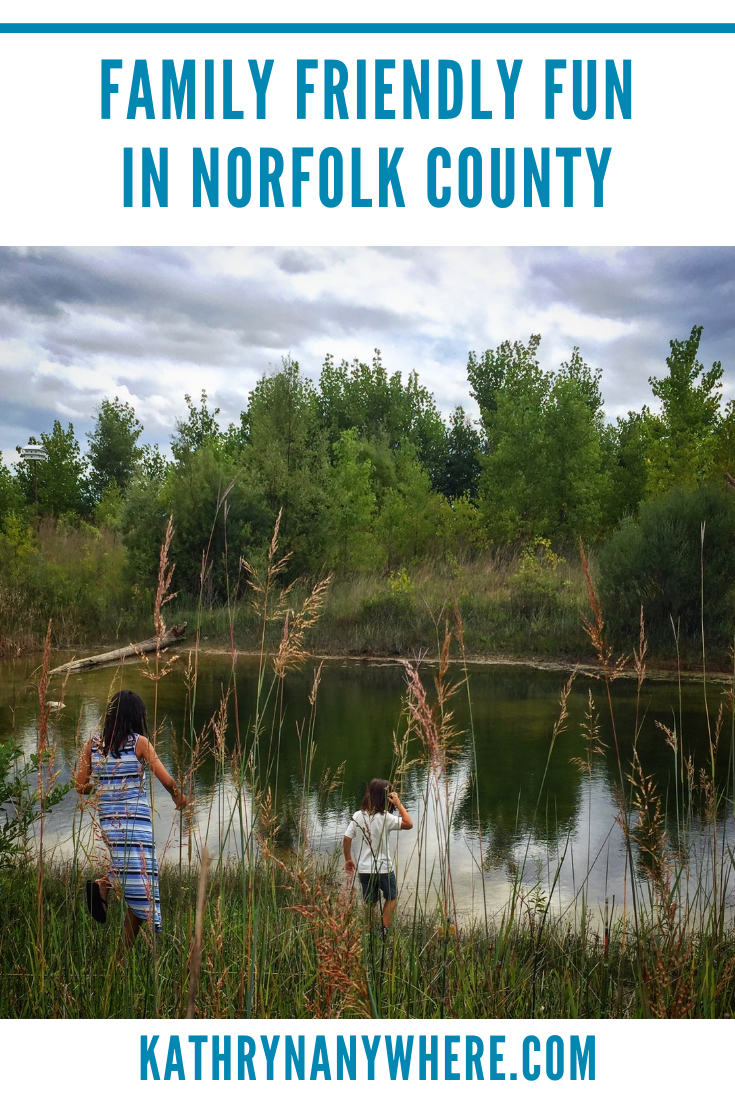 The kids are I were guests of Norfolk County Tourism in August, 2018. We were given accommodation and experiences in exchange for an honest review. Our opinion has not been swayed in anyway.