This past winter was the first one in many years that my kids and I did not feel that Southern Hemisphere sun on our pasty, cold Canadian bodies. Double pain for me, I used to travel to Florida every winter growing up to visit my Grandparents who were snowbirds and had a place to live there. In the spirit of missing those Florida sunsets and weather, with the help of VISIT FLORIDA, I've put together a Florida Bucket List of travel for Canadians to set their sights on once we are able to safely travel to the sunshine state again. This list will not include the theme parks.
The places I'm listing below are places the kids and I have NOT visited. If you're looking for inspiration for where we have visited, you'll have to check out Sanibel Island here (a favourite of the kids), our resort review of The Island Inn here, read up on how I fell in love begrudgingly at a Walt Disney World Resort value level hotel here or how I had an amazing time hanging out with Republicans at Disney's Boardwalk Resort here.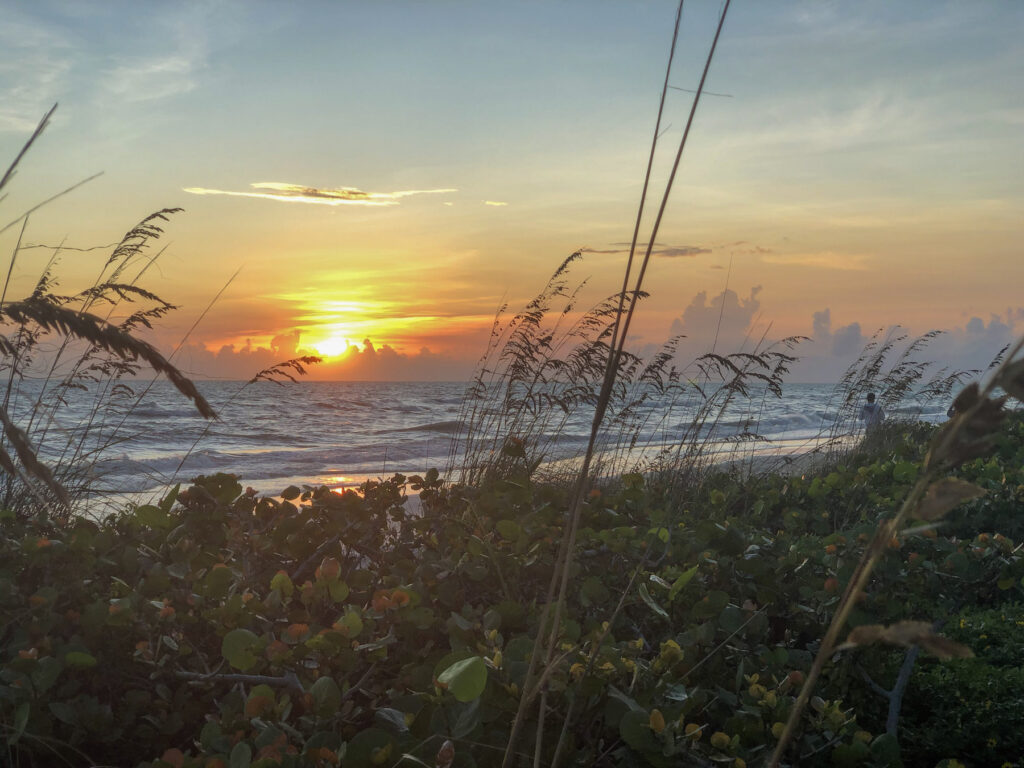 Florida Bucket List
Visit Florida certainly put together an amazing list of things to see and do there. Once our border restrictions are lifted, there's a lot of Canadians who are going to flock south for some post-pandemic travel. You can count on the kids and me lining up at the airport! Here are some of the places we want to see and experience.
FORT PIERCE
If it's not already, you will want to add St. Lucie – and the historic city of Fort Pierce – to your Florida vacation list. Located on the East Coast, approximately halfway between Orlando and Miami, in downtown Fort Pierce you will find a rather unusual sighting of birds… not seagulls or pelicans, but wild peacocks. And it's not just a few, but dozens of these beautiful, brightly coloured birds. The Peacock Arts District – named after the birds that have been here since the 1970s – is gaining notoriety for its emerging, dynamic art scene. Vibrant, terracotta pots hand-painted by local artists line the main corridor. Murals, decorative banners, street murals and various works of art are now adding colour to the once-empty storefronts and are reinvigorating this historic area while still managing to maintain that "Old Florida, small-town" feel.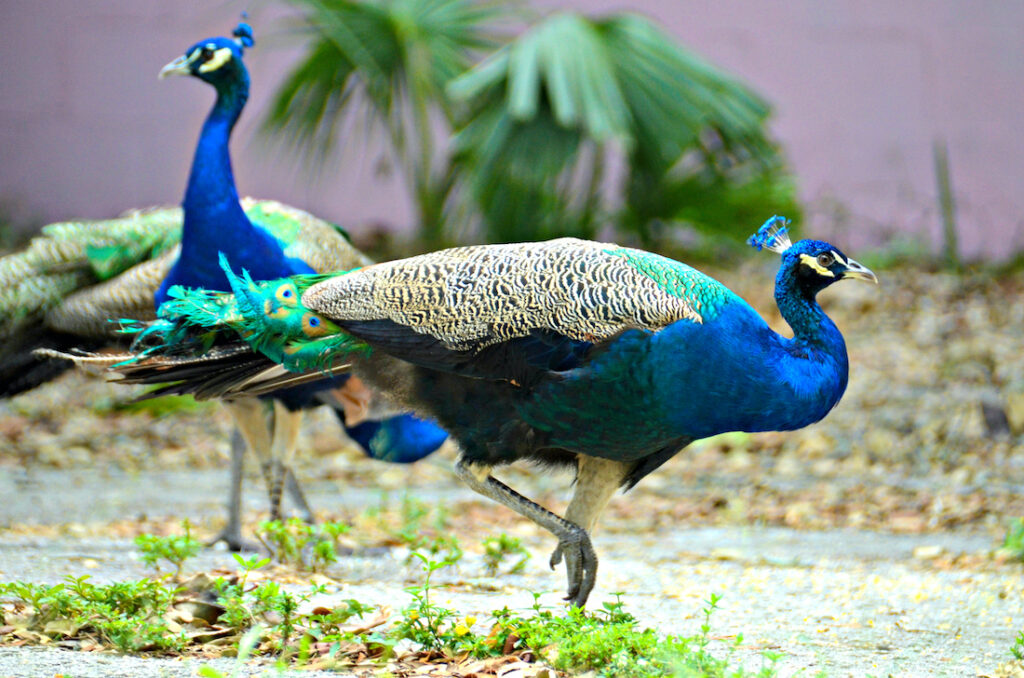 TATE'S HELL STATE FOREST
Along the Gulf Coast near Carrabelle, the Tate's Hell State Forest in Franklin County is well-known for being a wild place. Its name is derived from the legend of a lost farmer who vanished in the wilderness. It is also home to one of Florida's most unusual nature wonders – a dwarf cypress swamp featuring 300-year-old cypress trees no taller than 15 feet. The Ralph G. Kendrick Dwarf Cypress Boardwalk is the best place to visit this natural phenomenon. Managed by the Forest Service, the boardwalk provides a safe and accessible area to take in the views, including this unique strand of cypress trees often referred to as Bonsai or Hat-Rack Cypress. If you're looking for a bigger outdoor adventure, the forest also encompasses more than 202,437 acres with designated camp areas, hiking trails, paddling trails, salt and freshwater fishing, five boat ramps and several canoe/kayak launches. 
View this post on Instagram
MAXWELL GROVES
Known for its fresh-squeezed orange juice, family-owned Maxwell Groves in Sebring has been a staple for locals and popular with visitors since its establishment as a fruit stand in 1935. Along with the famed OJ, the shop here also features various fruit wines and some of the best citrus-flavoured treats, such as preserves, jams, honey, and a dairy-free orange soft serve ice cream. Be on the lookout for Mr. Maxwell himself who will be happy to tell you stories about his family, the business and the citrus industry over the past several decades. Once refreshed, the area is also home to the Sun 'N Lake Preserve, the go-to place for hiking and biking trails. This area is home to a variety of fauna due to its collection of ecosystems on-site, including freshwater marsh, cypress swamp, cutthroat grass seeps and other biomes.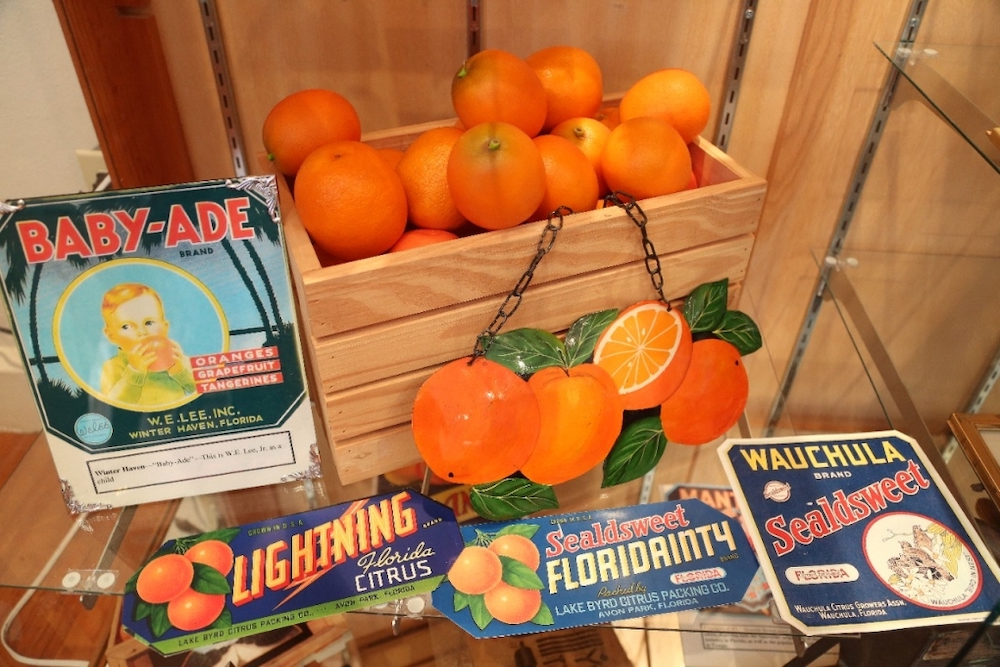 JACKSONVILLE'S NEIGHBOURHOODS
Often overlooked and driven right by on the I-95 as visitors enter Florida, Jacksonville is made up of an eclectic collection of neighbourhoods that each offer their own small-town feel and southern hospitality. Whether visitors are looking for a charming, historic place to retreat to, or a casual beach town to explore, the city's neighbourhoods offer unique and diverse experiences to immerse yourself in local culture. Within minutes you can tour urban hotspots, experience breathtaking natural landscape, or hit the water on a boat or paddleboard. Jacksonville's new "Neighborhood Conversations" video series takes you through three of the city's most popular areas – Riverside Avondale, San Marco and The Beaches.
I've also recently learned that Jacksonville has a huge craft beer scene so that automatically means I'm interested in this city for many reasons!
View this post on Instagram
UNDERWATER MUSEUM OF ART
The United States' first permanent underwater museum of art is located off the coast of South Walton in about 17 metres underwater. In addition to providing a site for SCUBA diving that is unique to the world, the sculptures are designed and selected with their suitability as marine habitats in mind, so even in the absence of divers, the Underwater Museum of Art is certain to have many visitors, including schools of bait fish, grouper, sea turtles and dolphins. Earlier this month (Feb. 2021), the museum added eight new sculptures, featuring artists from across the country.
View this post on Instagram
THE STETSON MANSION
The Stetson Mansion, located in West Volusia County, was built in 1886 for famed hat maker John B. Stetson, and is often hailed as Florida's first luxury estate. The home was lost to the public for years but has now been renovated and updated and is open for tours and celebrations. It's been named "Florida's Most Popular Attraction" and one of the "Top 10 Places to Visit in Florida" by TripAdvisor. 
QUIRKY STOPS IN NW FLORIDA
Amid the rural roadways, historic towns and pristine waterways, there are plenty of surprises in Northwest Florida, which stretches from east of Pensacola westward toward Tallahassee, along Interstate 10 and beyond. Many visitors come to enjoy the paddling, diving and fishing in the local waters, however there are also some quirky, one-of-a-kind sites here. In Carrabelle, you can stop in at the world's smallest police station, which was upgraded from a call box bolted to a building to a cozy telephone booth in 1963; while the possum monument in the town of Wausau was erected in 1980 in honour of the marsupial, praised for providing both food and fur to the region's early settlers.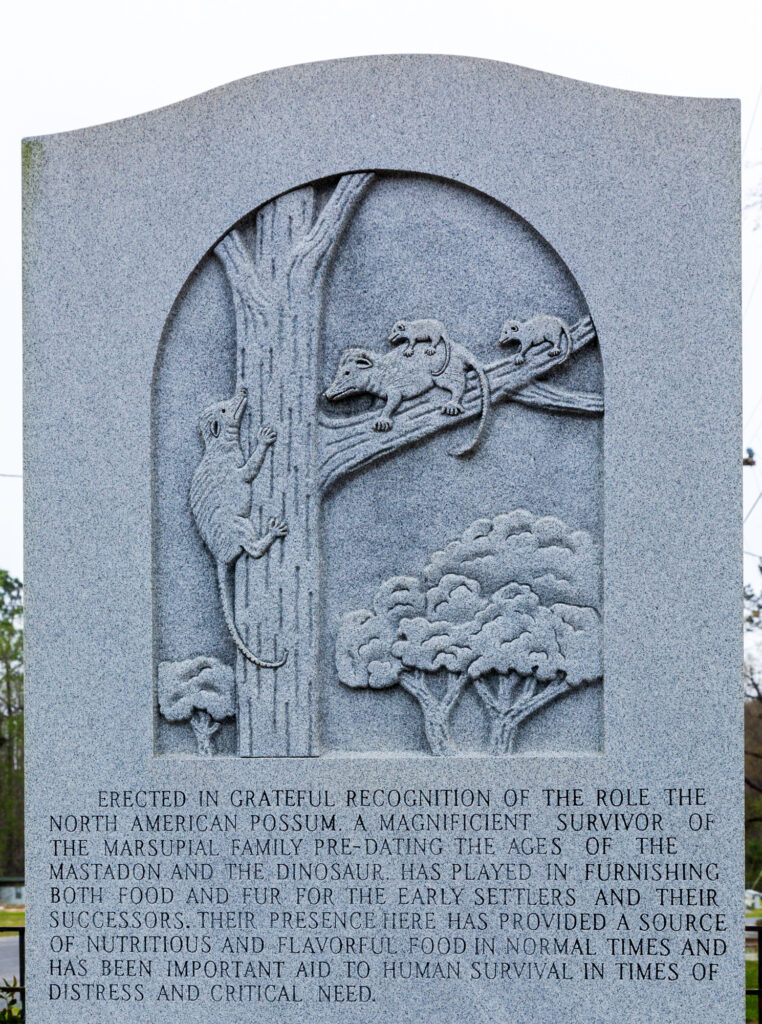 BEAN POINT
Located on the idyllic barrier island of Anna Maria Island, Bean Point is one of the destination's top hidden gems and is arguably one of the quietest, intimate settings on the island. This beach features power-soft white sand, sweeping views of Tampa Bay (and the iconic Sunshine Skyway bridge), and an unobtrusive, relaxed atmosphere that is so difficult to find on most public beaches. While in the area, be sure to check out The Village of the Arts in nearby Bradenton, a vibrant community of artists featuring a collection of restored 1920s and 30s cottages, that is home to more than 30 businesses, including galleries, studios, cafés, healing arts, jewellery, fashion, books and more. 
View this post on Instagram
THE KEY MARCO CAT
On extended loan to the Marco Island Historical Museum by the Smithsonian Institution's Natural Museum of Natural History, the world-famous Key Marco Cat – a half cat/half-human figure – is considered one of the finest pieces of pre-Columbian Native American art ever discovered in North America. Standing just 15 centimetres in height, the feline has captured the public's imagination for over a century. Carved from native hardwood, the Key Marco Cat was created some 500 to1,500 years ago by Southwest Florida's early Calusa people, or their Muspa ancestors, and was discovered on Key Marco in 1896 by a Smithsonian-sponsored archaeological expedition led by archaeologist and anthropologist Frank Hamilton Cushing.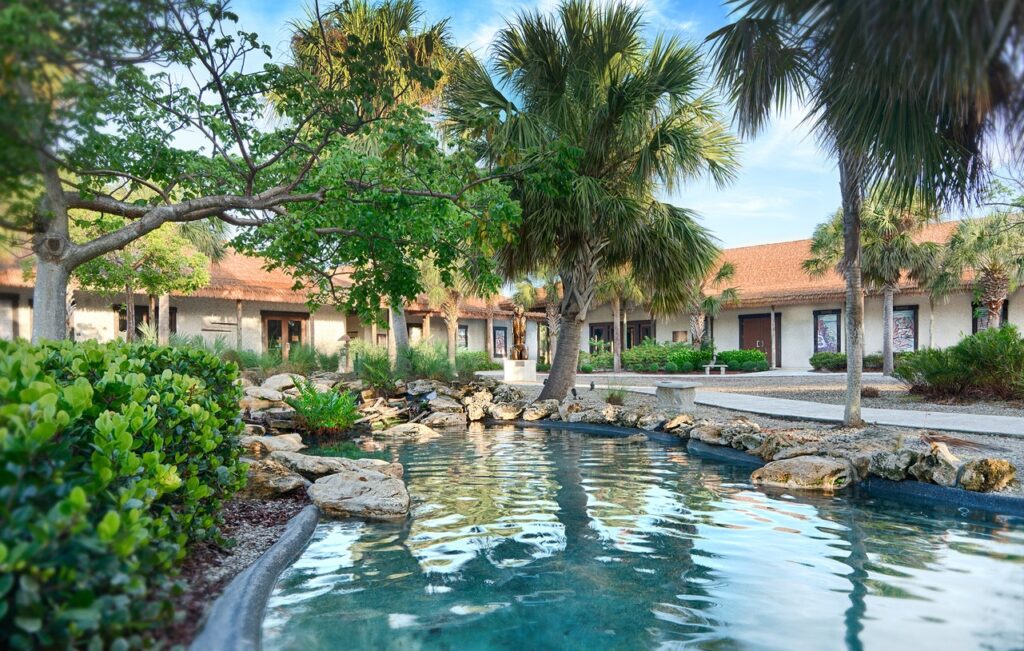 SNORKEL SILVER GLEN SPRINGS
I've heard that some of the best snorkelling in all of Florida is to be had is in Silver Glen Springs in the Ocala National Forest.
Enough said. Put this on your Florida Bucket List. I'm coming with my fins!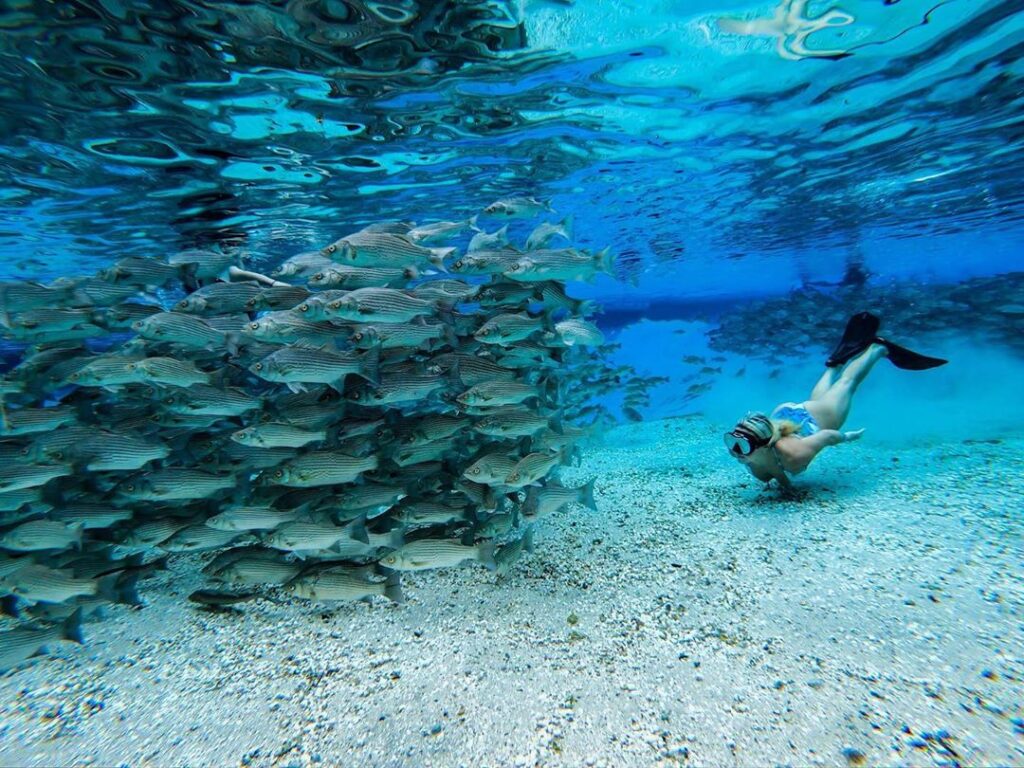 PADDLE BLUE SPRING STATE PARK
I'm totally inspired by the amazing paddleboard and kayak adventures my friend, Rob and his family have around the area of St. Augustine. If paddling with manatees hanging out peacefully in the water by you is your idea of a good time Blue Springs State Park is the place to go! And that's exactly where we want to be.
View this post on Instagram
From pristine beaches and historic preserves to local treasures and diverse neighbourhoods, there are plenty of surprises just waiting to be discovered and enjoyed in Florida. It's a big state with a lot of exploring beyond the theme parks. Any recommendations of what else to see that we should add to our Florida Bucket List? Add them in the comment below!