Heading into the second summer of the pandemic means more local travel. Since we cannot fly internationally yet, I am planning a series of small, shorter Ontario road trips for the kids and me. From our home in Toronto, I am planning trips within a five to six-hour driving radius. However, because these trips are more local, I cannot negate the care and maintenance of my vehicle. I have a Jeep Wrangler Unlimited, which to me – is the absolute best road trip vehicle known to mankind and I'll go into those reasons in another post. Jeeps are rugged, but still, require the same love I would have given to my Ford Escape or to my Grandpa's Buick.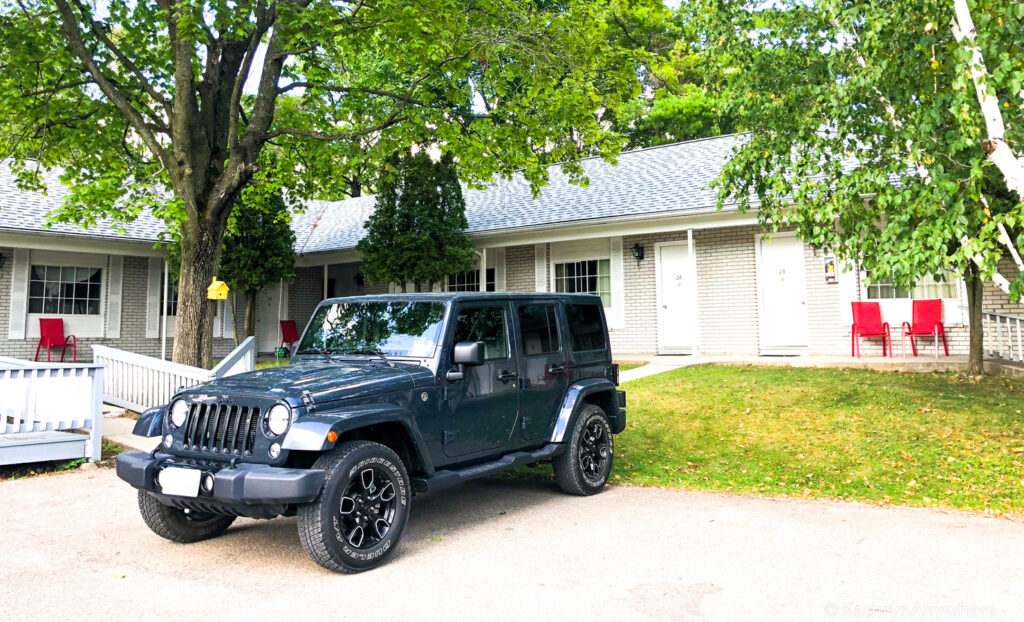 Before you pack your cooler with food, bathing suits, towels and your kids into the car, you need to make sure that you have taken care of everything else. Ensure you are not at risk of having a weird smell of that spilled orange juice basking that you cannot get rid of in the back seat. Or smeared, dead bugs all over your windshield that you cannot get rid of, no air conditioning or even worse, breaking down on the side of the road. Believe it or not, there are still areas of Ontario that have minimal to no cell phone service. I know this because I have been there. Roadtripping in Ontario is great fun. It's awful when you end up with a problem on the road that you could have tending to beforehand.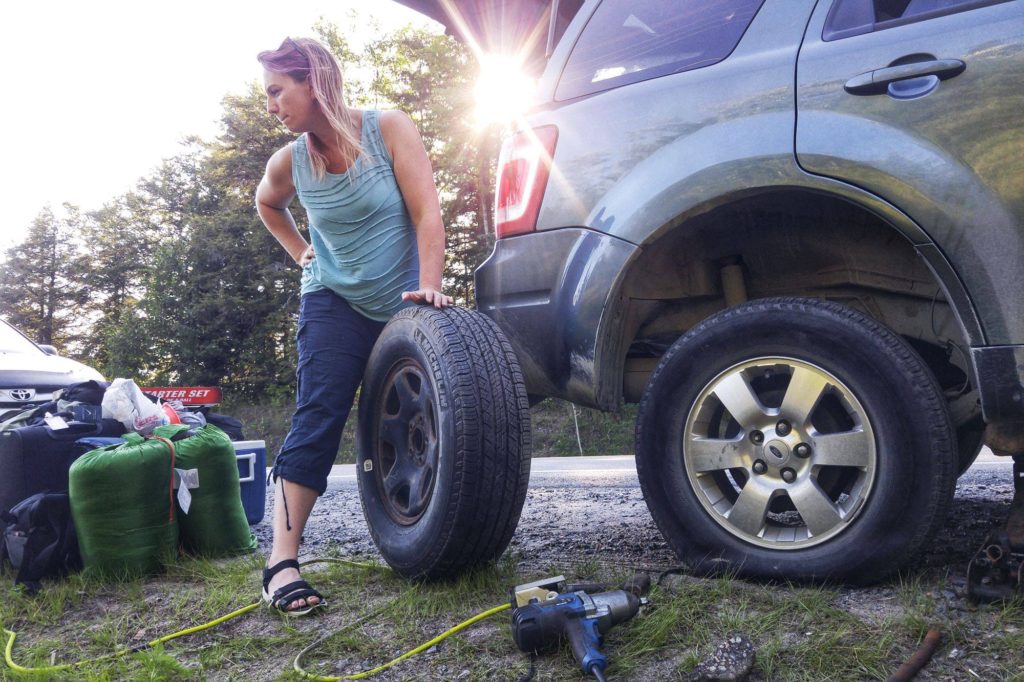 Preparing for Ontario Road Trips
Like I mentioned before, in preparing for a road trip in Ontario, clean out the car! Our summers can be hot. Remove all the garbage and things that kids have leftover before they cake into the seats due to sun and heat. Wipe and clean up cracker crumbles. Vacuum it all up.
I'm a huge fan of washing the exterior and the interior. If anything else, it's a feeling of pride to have a clean vehicle inside and out.
Want to know where some of my favourite places in Ontario are? Consider a road trip to any one of these Ontario destinations:
Gananoque / 1000 Islands – one of the best places to take the kids in summer
Tobermory – also one of the best places to take the kids in the summer
Sudbury – awesome in winter with the family
Windsor – it's actually one of the best places for a girl's trip.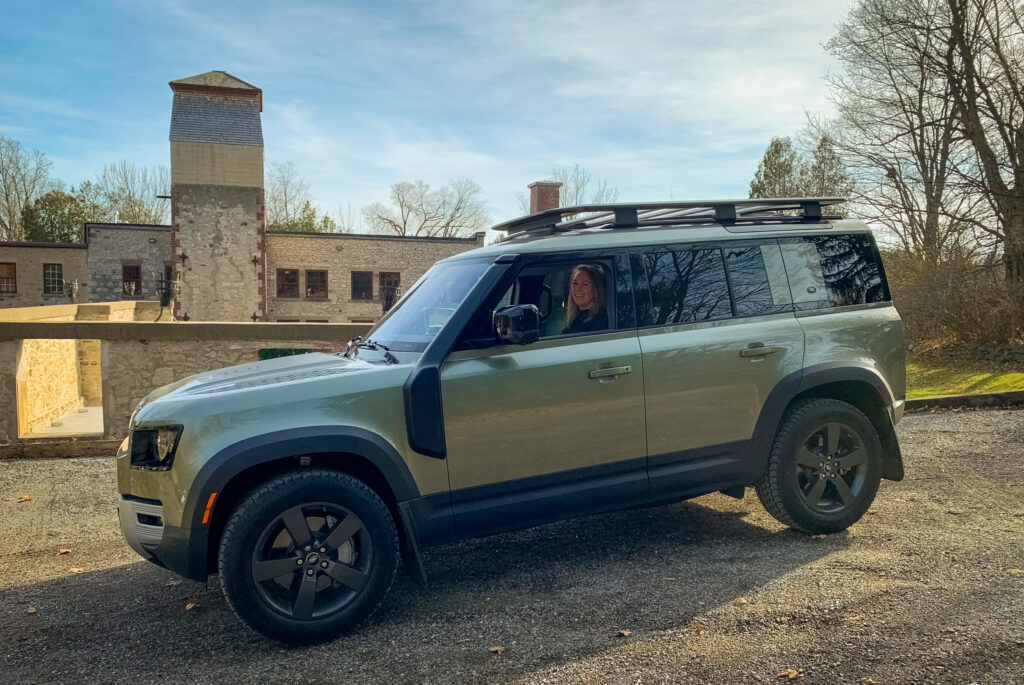 Below is my recommended checklist of what you need to do to get your vehicle road trip ready for the summer of driving in Ontario.
Get Your Vehicle Road Trip Ready
Take your car to your mechanic and have them do an inspection. Have them check your oils (brake fluid, transmission fluid, coolant strength and power steering fluid). Also check coolant, belts, hoses and timing belt, battery, air filter, brakes, battery and fuel injector. If your brakes are worn out, get them serviced.
A clogged air filter restricts airflow in the cabin of the car. Replace it. Unless you have CAA or AAA, it's cheaper to get these items serviced than to pay for a tow truck and a motel room in an unintended place.
Replace those worn-out windshield wiper blades and top up the wiper fluid in your vehicle. Dead bugs on the glass will come off easier with some fluid! It's not hard to change your wipe blades on your own either. Websites like Canadian Tire make it easy to locate the correct size for your vehicle. Often you can find instructions on the manufacturer's website or in the blade packaging.
Make sure you have adequate air in your tires and that you have a kit to fix a flat just in case. Check on your spare tire. Locate your tire iron and know where the release mechanism is if you have to change a flat. Make sure you have all the tools needed or be sure to have a CAA or AAA membership that you can call for assistance.
Fill your gas tank! Often the price of gas in remote areas is more expensive than in the urban/suburban areas. Once you get an hour outside of Toronto, the price of gas decreases by a few cents per litre but will increase the farther away you go. Be sure you leave your home on a full tank, but fill up along the way when presented with the opportunity.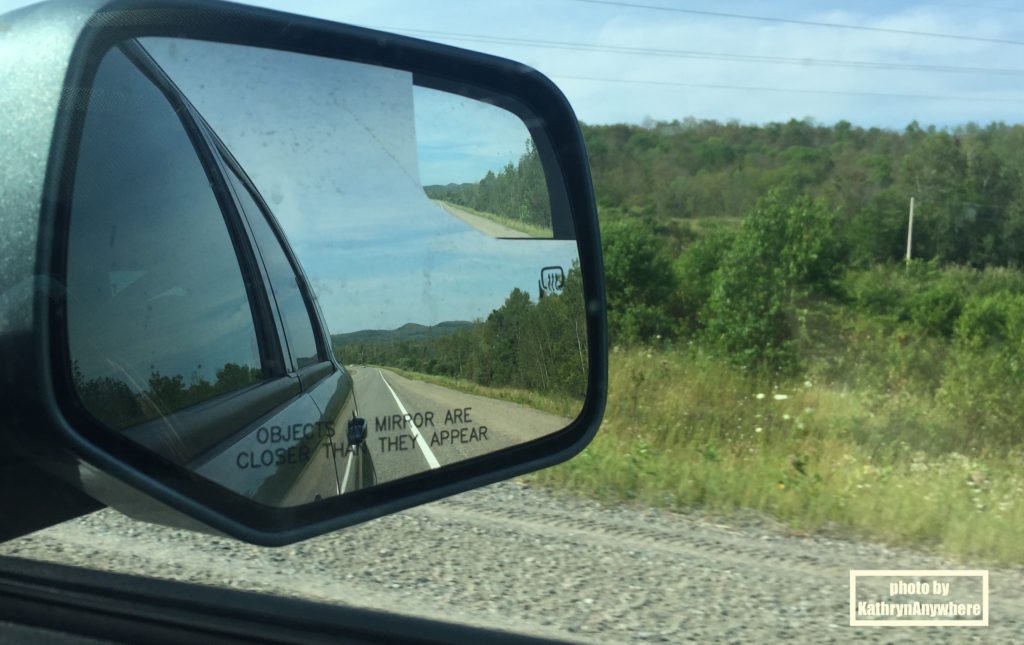 Vehicle Packing List
I'm a strong believer in having adequate equipment in your vehicle as well. I'm not talking about packing snacks, although that isn't a bad idea to have in your cooler. Same with ice and water in your reusable bottle.
Here is my packing list of items for your vehicle to make your Ontario road trips a success:
Get or make a decent first aid kit. Accidents happen – even a scratch on your arm while out for a hike, so be prepared with bandaids and antiseptic.
Invest in an Ontario road map. If you are travelling to areas with very little to no population – think of signs like "last gas for 50 miles", then make sure you have a road map. Chances are, there will be no cellular service to access your maps app on your smartphone. I do have an Ontario road map in my glovebox.
I like having a blanket packed in the trunk at all times. Great for stargazing or planespotting stops and drive-in movie theatres
A change of clothing is great to have on hand too.
Boots. Take it from me, I've gotten stuck in mud and snow before. Having a set of boots in the trunk that you can put on is a lifesaver.
Rural Ontario Routes
Looking for some Rural Ontario Routes to check out?
Durham is developing a reputation for harvesting award-winning, craft beer and cider products!
Pre-Planned Routes and Itineraries in Lennox and Addington
Beaches and The Big Apple in Brighton