The Ultimate Holiday Wish List For The Traveling Kid
To make the life of last minute shoppers for children easier, I created The Ultimate Holiday Wish List For The Traveling Kid to help guide those fathers, siblings and extended family who don't know what to get their little ones!
When I was a child, Christmas was the most happiest time of the year! We could look forward to having two straight weeks off of school, unscheduled days and unlimited playtime in the backyard, trips to Florida to visit my Grandparents (and subsequently to Magic Kingdom in Walt Disney World), visits with cousins and other family members and of course, Santa coming to visit.
Sure, I traveled with my parents back then. It wasn't like what I do with my kids now. With my parents, we camped in a tent and then a pop up trailer. We drove long and far. I whined in the back seat about how long the trip was. My sister and I fought and yelled. My Mom and Dad would yell at us from the front seat. I had a walkman I sometimes listened too, but it wasn't enough. I stared out the window for hours on end. Those were the simple, good old days.
My kids now are flown from here to there. Car rides, but only limited to 3-4 hours a day, by their request. Pampered they are. They don't know "boredom" the way I knew boredom.
Full disclosure – I'm always been more impressed by an experience over something material. There are material items that my children have accumulated over the past year and truly or will love. And I have created for you, based on my tried and true purchases, a list of amazing gifts for the adventure seeking kid who has it all.
The Ultimate Holiday Wish List For The Traveling Kid
FITKICKS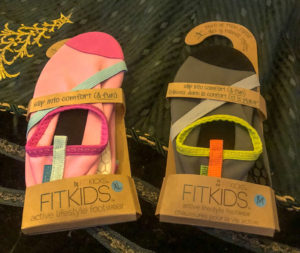 I've raved about my pair of FITKICKS that I received as a gift at Beaches Resort's Social Media On The Sand Conferene on my Instagram feed and of course in the Ultimate Holiday Wish List For The Traveling Mom, so it seems logical that I obtain a pair for each of my children. And they are indeed under the tree for them this year! One each. Cannot wait for us to be at Beaches Turks and Caicos Resort together ALL WEARING THEM!
Retails from $24.99 Canadian for children's sizes.
To shop for FITKICKS in Canada: https://www.fitkickscanada.com/
To shop for FITKICKS in the USA: https://fitkicks.com/
PERPLEXUS ROOKIE
The Perplexus by Spin Master will keep your kids quiet and challenged throughout any car or plane ride for at least 20 minutes before they either give up and hand if off to their sibling or they solve it and start all over again! Genius! No one will ask for a solid chunk of time "Are we there yet" or "how much farther"!
Encased in a clear plastic sphere is a maze so intricate and awesome that only a true puzzle master can solve it… In case you were wondering I have one for each child. Amazon Prime this and you'll have it by Christmas!
ERGOPOUCH WINTER ONESIE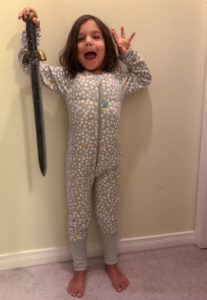 ergoPouch was founded in Australia in 2009 by… a MOM! Maybe it's the mother in me, but I much prefer to purchase and trust items made and designed by other Moms because I feel like we have a real handle on functionality, durability and quality.
We were gifted this ergoPouch Winter Onesie to test and my son loves it. He's 4 and wearing the size 5. I love that late night washroom sessions are quick and easy due to the three way zipper. He's never been one to like sleeping with blankets, so this keeps him warm with the fold over cuffs and mitts. We will be taking this winter camping with us in February.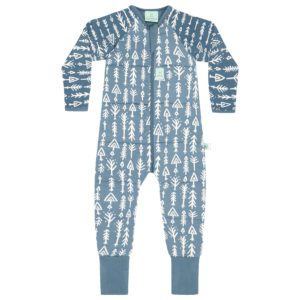 Comes in 3 different designs that are fairly gender neutral. My son is wearing the triangle pops in the picture shown here. His sword is not included in the purchase (he just wouldn't out it down)!
Retails from $44.99 USD. Ships internationally. 
For more information and to shop online visit www.ergopouch.com.
pediped FOOTWEAR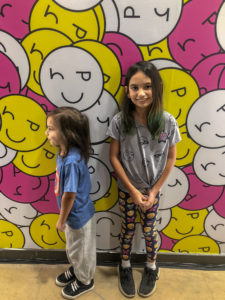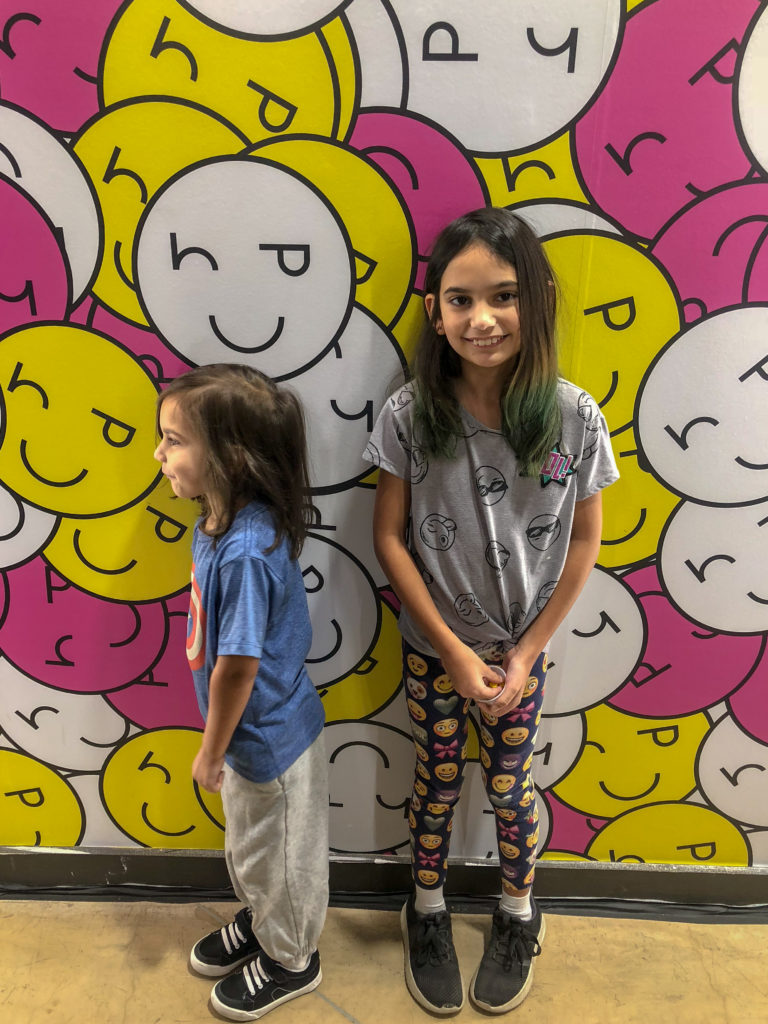 If you know me, you know I'm a stickler for footwear. I don't like cheap footwear and I certainly I don't like footwear that's of poor quality. I will always seek out and pay for good shoes for myself and my children. My son has been running around in a pair of pediped Flex Dani black and white all over the place and he's not stopping anytime soon! They're durable, no scuff marks, no visible wear and tear and that's really important to me.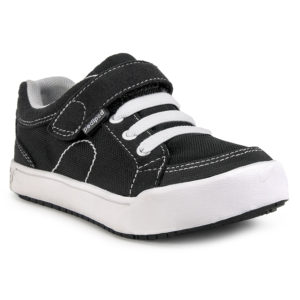 While my son cannot articulate how they fit him just yet aside from saying "good", pediped® footwear has been awarded the American Podiatric Medical Association Seal of Acceptance for the promotion of healthy foot development. pediped® has received numerous industry awards and accolades including recognition from Earnshaw's, the premier media resource serving the children's market.
For more information and to buy online visit www.pediped.com
National Geographic Kids Weird But True books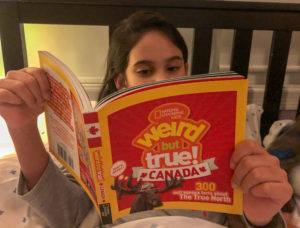 National Geographic Kids has come up with a fun 10 volume series called "Weird But True". For those curious kids out there who love knowing random facts or comedic things that they can blurt our over the dinner table at Christmas to all relatives (but are G rated facts), these are the perfect gift.
The world is a really whacky place and where else can you find it all in a collectible series PLUS there are also bonus Canadian editions, Christmas additions and USA editions in addition to the 10 volume series? Some of Volumes 1-10 are available on Amazon for shipping by Christmas. Check your local Indigo, Chapters or other retail shops for the Canada and Christmas editions!
A TRIP TO BEACHES RESORTS
My kids are still kind of young-ish so perhaps they don't know better… yet, but to them, hands down, the best vacations ever have been to Beaches Resorts. Nope, not camping, not glamping, not hiking, not to Newfoundland, not even to SeaWorld. They have much preferred their weeks at Beaches Turks and Caicos Resort as well as their time at Beaches Negril Resort. So much so, we are heading back to Turks and Caicos to Beaches Resort in just over a month!
So do yourself a favour, check out a Beaches Resort for your next family all-inclusive vacation. There's so much there to offer for all family members, not just the kids!
HOW ABOUT SOME STOCKING STUFFERS?
What traveling kid holiday wish list would be complete without some stocking stuffer ideas! Here you go shoppers – travel games for the car, train or airplane, the complete set of Harry Potter Films, and books for your little one!
Happy travels!
This post contains some affiliate links, that means if you make a purchase through an affiliate link, I make a small commission.
Please see more in my privacy policy.