Three Wineries In Norfolk County You Need To Get To With Ride The Bine
Living in Ontario has so many perks! Aside from a decent climate in terms of being in Canada and access to world-class cities such as Toronto, Montreal and New York, USA within a handful of hours, the food and drink scene here is exploding. Over the past decade, the craft beer and wine industry have seen a huge boom and changed our consumption for the better. The three bigger areas in the province for wine are Prince Edward County, Niagara Region and Norfolk County. I'm taking you on a tour to show you three wineries in Norfolk County you need to know about.
NOTE – this tour was done pre-COVID. For updated safety on the tour and what the wineries and breweries are doing to keep patrons safe, read about my most recent experience on Ride The Bine by clicking here.
Three Wineries In Norfolk County You Need To Know
When it comes to Ontario Wines, I'm really picky. Let me just say up front that there have been some that have not sat right in my stomach. Or have not gone past my palette in a favourable way. Clearly, I will not focus my attention in that direction or recommend anything to you that I don't like. In the true spirit of being authentic, if I won't buy it for myself to consume, I won't tell you about it.
While Norfolk County does have a lot of wineries that are flourishing, I'm going to focus on my favourites at the moment. These three wineries in Norfolk County are Dover 13 (Smoke and Gamble and Friskey Beacher Wines), Burning Kiln and Blueberry Hill Estates. I visited Burning Kiln in the past and I'm glad I was able to make a return trip!
Read more: Family Friendly Fun in Norfolk County, Ontario
While there are some LCBO locations in Ontario that you can walk in and purchase wine from these businesses, local restaurants are their strongest partners. Also, tourism is the biggest driver for awareness and sales. Meaning, online orders that deliver as well as drive-up business is what keeps them alive.
These wineries are also found on the Toast The Coast Trail, which are outstanding wineries from the town of Simcoe in the east to the town of St. Thomas in the west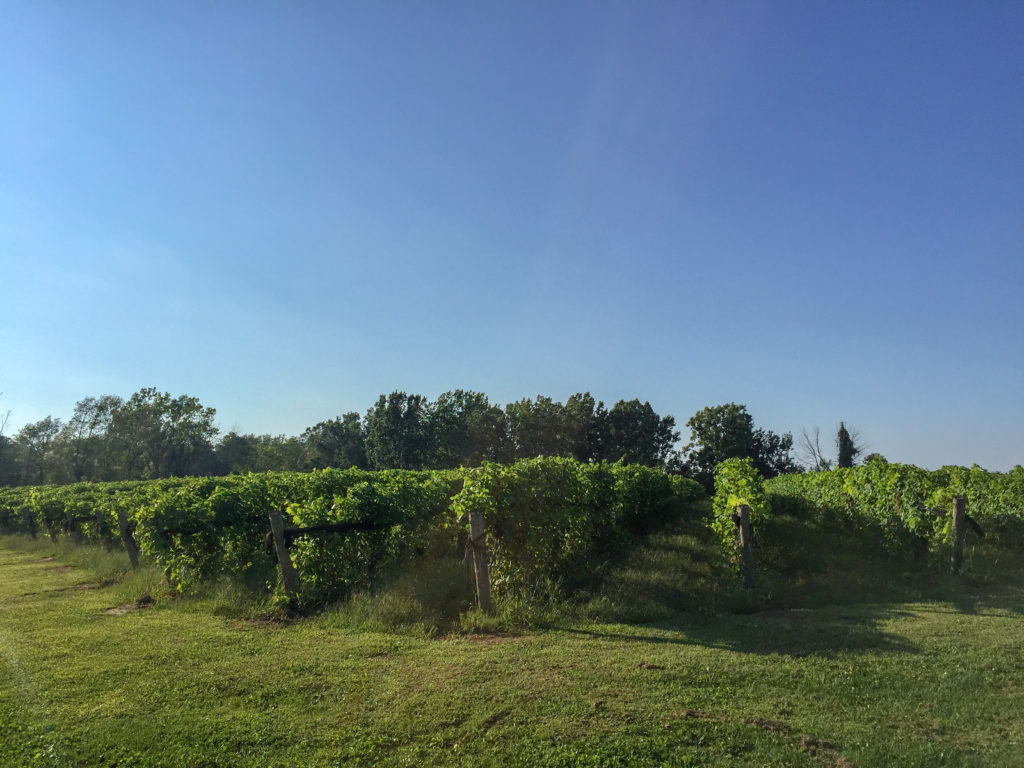 Where Is Norfolk County?
Norfolk County is in Southern Ontario. To reach the area, it's just over two-hours driving from downtown Toronto. It's become a very accessible place for local tourists from the areas of London, Kitchener/Waterloo, Guelph, Hamilton and the rest of the Greater Toronto Area. The great cycling food and wine has brought patrons from Quebec as well.
Tourism data shows local beverages are the big driver for visitors. Norfolk County has a strong beach and boating culture, being situated on Lake Erie. Many people have owned cottages in Turkey Point and Port Dover going on 3-5 generations back! This is an area that is also popular for sport fishing and kite surfing. Cycling has seen increasing popularity over the years as has hiking.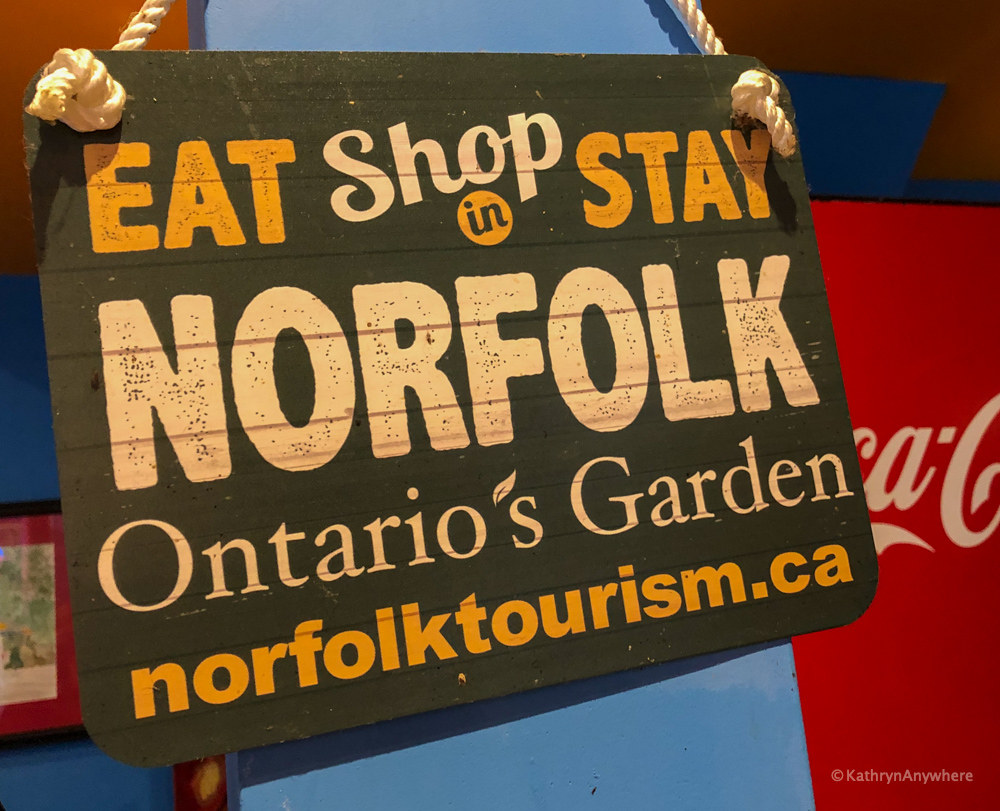 RIDE THE BINE
The only way that I recommend visiting multiple wineries or breweries in one day in Norfolk County is by talking Ride The Bine. Ride The Bine was founded in 2017 by Amanda and Susan – both country girls from Norfolk County and are now raising their own families there. They have a huge, invested interest in seeing the area succeed. Amanda treated me to our afternoon tour and she is a blast. I can get along with pretty much everybody, but she's genuinely enthusiastic, incredibly knowledgeable, humourous and full of personality.
Ride The Bine is a beer, wine and cider tour company. They have a couple of big vehicles, like a mega-comfortable Mercedes-Benz Sprinter and they drive you from tasting to tasting, providing exceptional commentary and company along the way. They can take you and your closest friends, colleagues, bachelor and bachelorette parties, divorce parties, custom tours, you name it. If you're looking to sample some of the beer, wine or cider from Norfolk County, Ride The Bine is the safe and easy way to go. Way more fun than calling your Mom to come to pick you up because you drank too much.
Understandably, taking a tour in post-COVID times is causing trepidation. Have no fear, I've been told that measures to keep everyone safe are coming into place. To inquire and/or book your own Ride The Bine experience, check out their website here: https://www.ridethebine.com/
Tell them I sent you!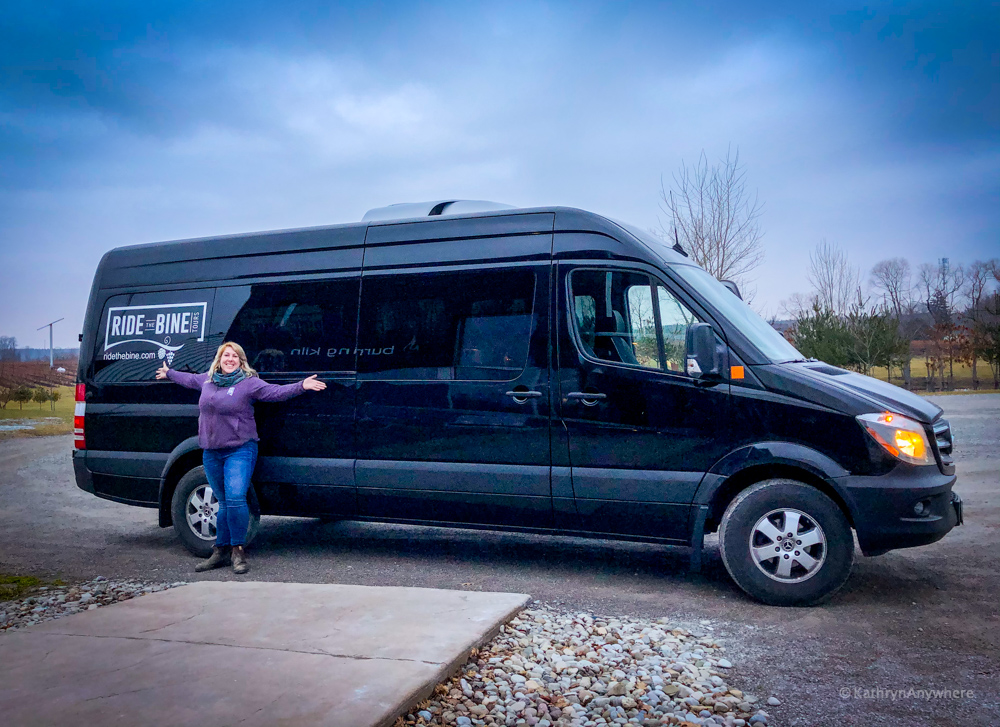 The Wines and Vines
In Norfolk County, agriculture is a strong industry. Known as the Garden of Ontario, the previous king crop of tobacco has given way to ginseng and the soil is excellent. Interesting factoid for you, I've been told that the largest medical marijuana grow op in Ontario is here. Now that cannabis is legal, there is huge opportunity here for big a financial boom.
Commercial farmers have been driving innovation through big organic operations and a whole lot of trial and error. Standard crops here are berries! Blueberry, strawberry, raspberry, goji berries, oh and hazelnuts! You will see how berries factor into the wine industry here…
DOVER 13 WINERY
The first winery I want to introduce you to is Dover 13 and they can be found at 455 Radical Road, just west of Port Dover. Dover 13 isn't the name of the winery, it's an umbrella over a couple of different wine companies – Frisky Beaver, Smoke and Gamble and Crappy Wine. Is the wine crappy? Crappy Wine isn't terrible, it's a bunch of leftovers they didn't know what to do with and mixed it all together. It's dirt cheap and good for a Tuesday.
What I bought on my visit there with Ride The Bine in January and oven ordered for delivery to my house in Toronto during the COVID-19 pandemic. I placed an order for Frisky Beaver Badass Baco Red, the white wine as well as the blush and Smoke and Gamble Cabernet.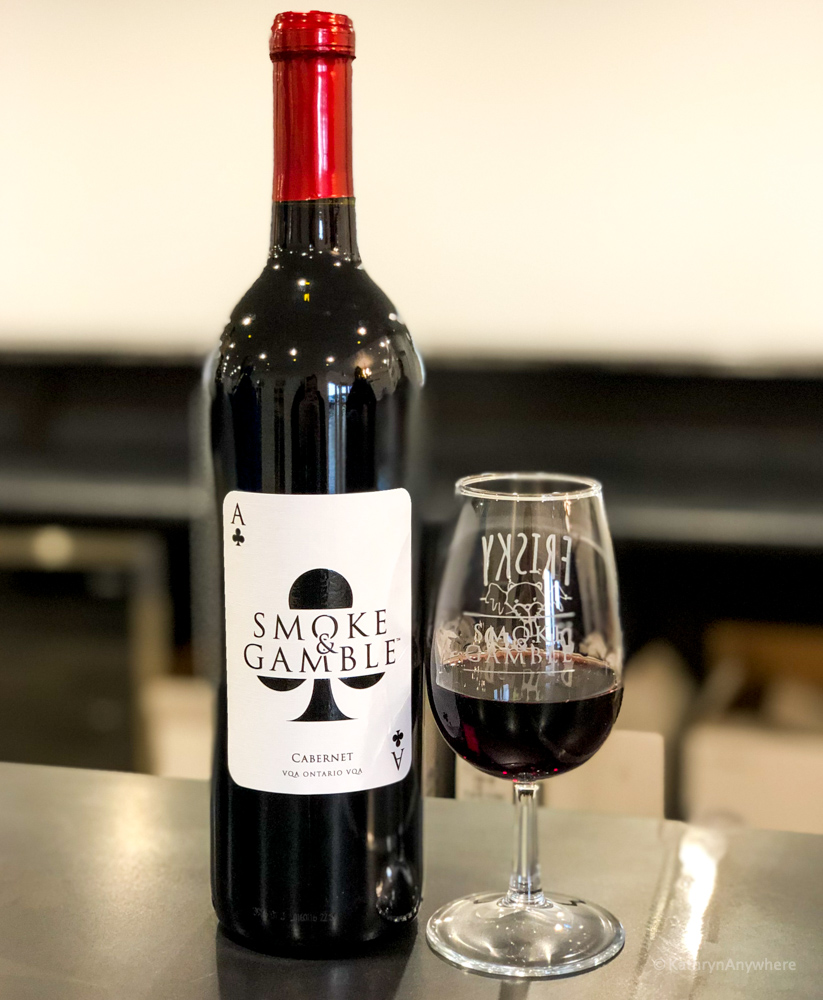 Now I'm a red wine drinker in the winter and blush and white wine drinker in the summer. Smoke and Gamble Cabernet is medium-bodied and would be really good with red meat if you eat it. If not, it's a good hanging out and date night wine. Flavours of black currant and cherries with subtle oak.  The blush is an amazing warm weather BBQ hang out wine.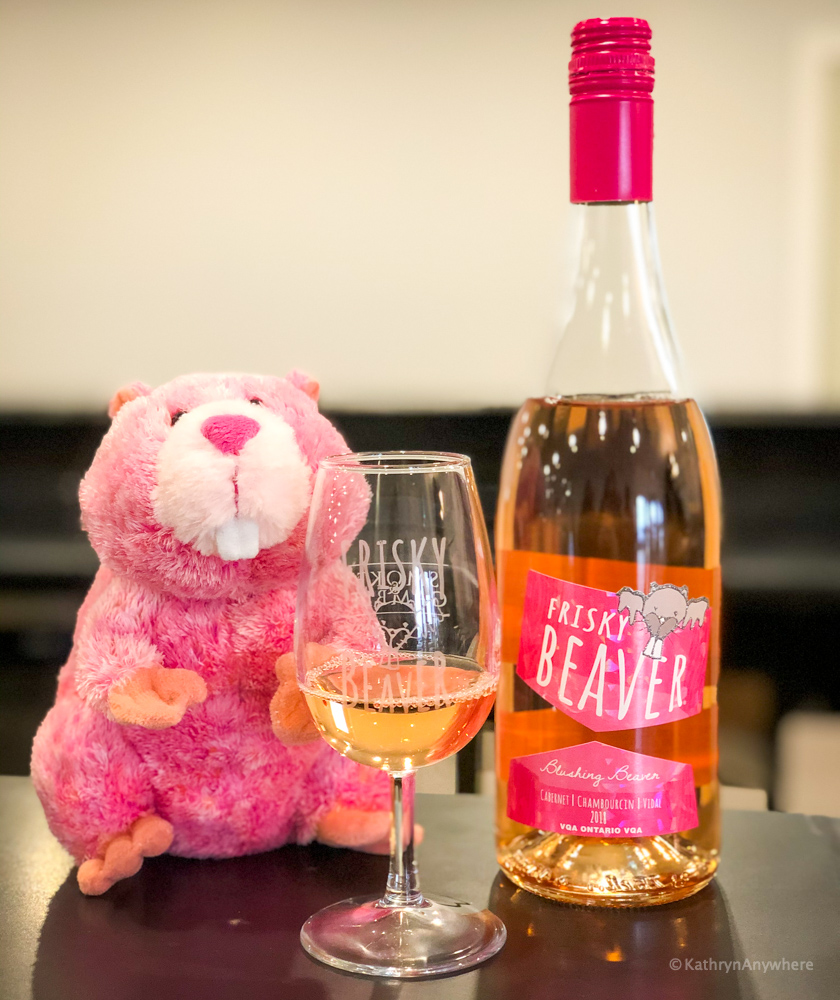 BURNING KILN WINERY
Stop number two on our adventure was Burning Kiln, a previous favourite of mine. It's hard to knock this one off my favourites list.
My first introduction here was when I was staying right across the road at Long Point Eco-Adventures and it's a fantastic place to stay. Not just because it's across from a winery, but because it's a magnificent experience. While I did take my kids to Long Point Eco-Adventures, it's an excellent place for an adult getaway. Check it out: Ultimate Luxury Family Glamping at Long Point Eco Adventures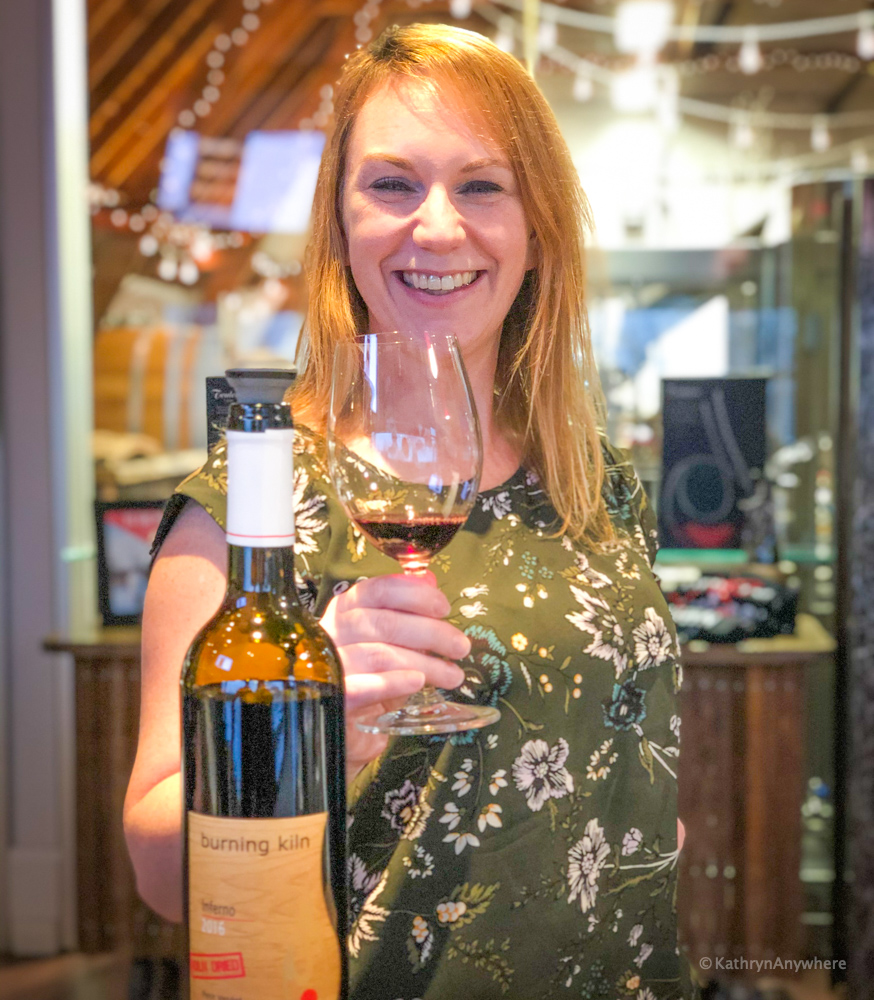 Norfolk County was once renown for tobacco farms in Canada and a lot of those old farms are now home to the wine industry. Burning Kiln is in one of them and it's gorgeous. The original barn still stands, the tobacco kilns are repurposed. 
And the wine? Well, it's amongst the best Ontario has to offer. Their reds? Well, the cab francs are great. Whites and sparkling wine? Wow. I'll head back to Burning Kiln with Ride The Bine again.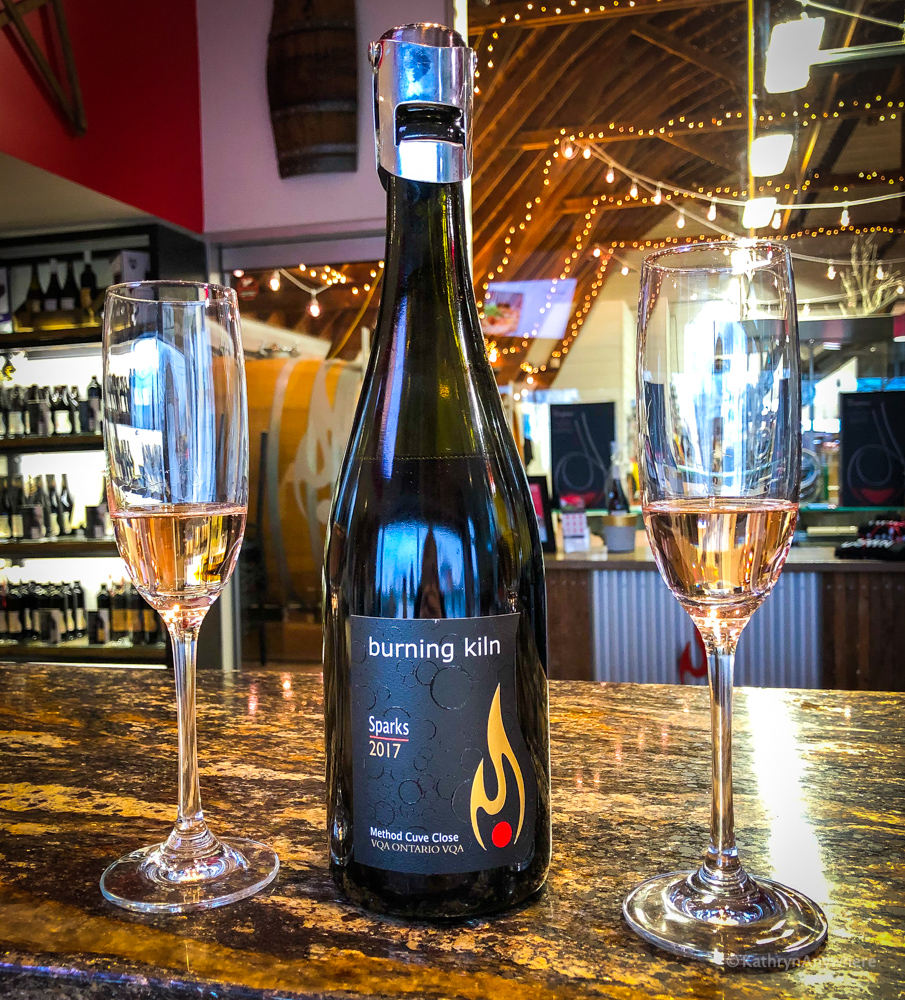 FRONT ROAD CELLARS AT BLUEBERRY HILL ESTATES
I'm going to let you guess what the wines that started this winery were made from.
We are in Ontario's Garden…
And this is where berries grow.
If you're looking for an introduction to fruit wine and a new taste, go no further than Front Road Cellars at Blueberry Hill Estates. Fruit wine isn't their only specialty. Ciders rule here too. Blackberry and blueberry ciders amongst the most popular.
One of the most picturesque estates in Norfolk County, this is a popular place for weddings and a pick your own fruit section. Once the restrictions all lift, hopefully, it can operate as it did before. This is a not to be missed place.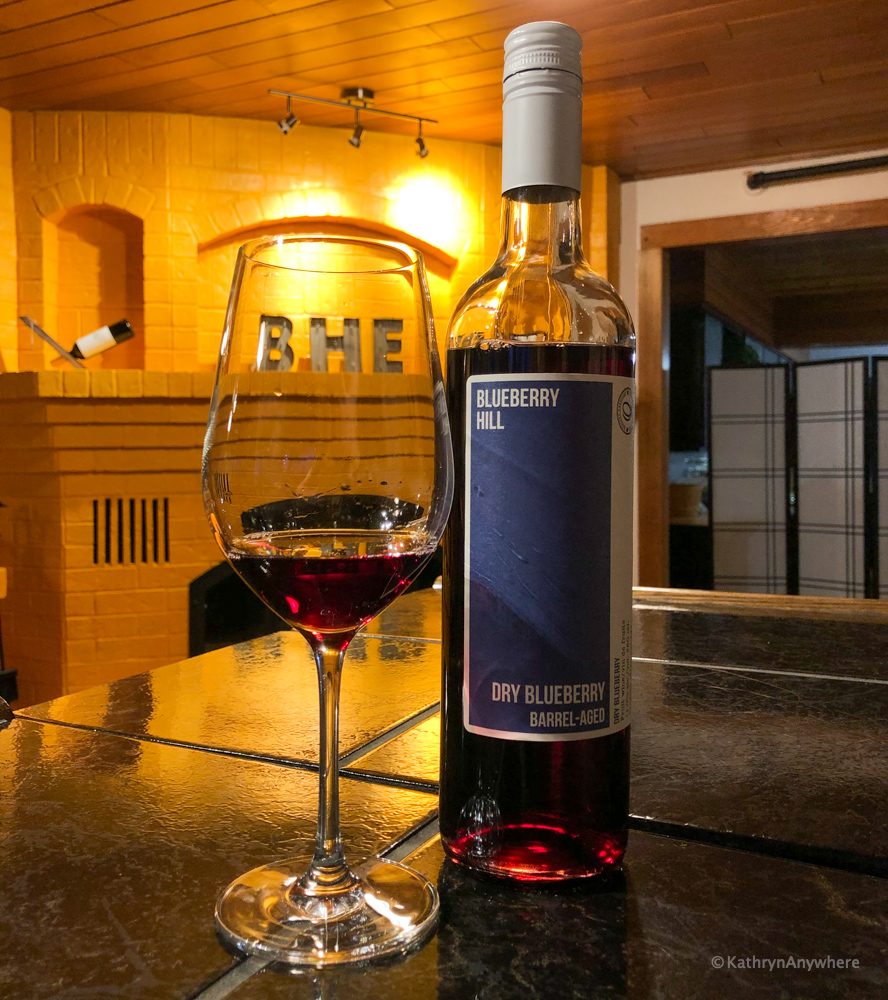 CONSIDER MAKING A WEEKEND OUT OF IT
If you're in the Norfolk County area to take a tour with Ride The Bine, check out some of the local accommodations. The Port Rowan Inn, Long Point Eco-Adventures – both I highly recommend. If they are booked up, you can check out Days Inn, Best Western and Quality Inn as they are all great options. Alternatively, there are cottages to rent and some Airbnb inventory. If you're more of a camper, there are provincial parks in the area.
Where ever you stay, there are lots of things to see and do in Norfolk County all time of the year.
Adventures to these wineries in Norfolk County were hosted by Amanda from Ride The Bine.
While we had a great time together, she in no way strong-armed me into a good review!