Oldest Countries In The World
What is the world's oldest country? Have you ever given it thought about which countries were founded before our modern times? What were the country's borders? The oldest countries in the world might be a bit of what you expect and some you didn't even imagine would make the list!
Back in the spring, a random question of "
What's the youngest country in the world
?" (
click here for that answer
), sent us on a research mission that opened a can of knowledge worms. It was cool looking up the answer to that one and so I took on their other thirsty knowledge questions. To the opposite of the younger countries on earth, and by request, now we present the Oldest Countries In The World (by nation's age, not population).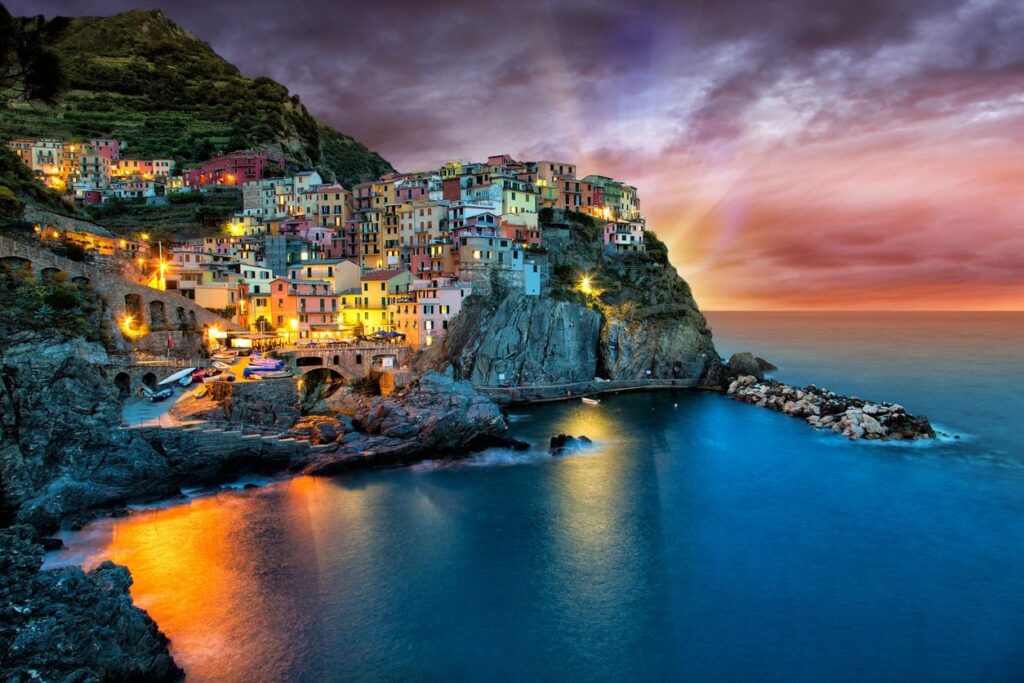 The Oldest Countries in the World
After all the research we have done off and on over the months, one thing is for certain, it's almost impossible to get an exact list with dates of confederation or incorporation of some countries. Over the thousands of years, borders have changed, wars fought, islands and peninsulas conquered. Governments, dictators, dynasties and monarchs have come and go. It might be impossible to detect the oldest country in the world on earth on record. This list contains what we know are some of the oldest and ancient countries in the world.
Organized Government and Self-Sovereignty of the Older Nations In The World
There are two lists. The first list is the oldest countries in the world by their organized government:
Iran – 3200 BCE
Egypt – 3100 BCE
Vietnam – 2879 BCE
Armenia – 2492 BCE
North Korea – 2333 BCE
China – 2070 BCE
India – 2000 BCE
Georgia – 1300 BCE
Israel – 1300 BCE
Sudan – 1070 BCE
Afghanistan – 678 BCE
The second list is the oldest countries in the world by self-sovereignty:
Japan – 660 BCE
China – 221 BCE
San Marino – 301 CE
France – 843
Austria – 976
Denmark – 10th century
Hungary – 1001
Portugal – 1143
Mongolia – 1206
Thailand – 1238
Ethiopia
Most historians will agree on Ethiopia being one of the oldest countries known in the history of the earth. Recorded monarchies appear BC and it's seemingly a common agreement that the country itself actually developed sometime around 980 BCE. Skeletons and human life have actually been recorded millions of years and kingdoms ago.
An interesting fact about Ethiopia – Ethiopia is the only African country to have never been colonized by European countries. While once occupied by the Italians for a short period in the 1930s, every time they defeated their invaders.
View this post on Instagram
Greece
The borders of Greece as we know them today are different from Ancient Greece. Independent from the Ottoman Empire since 1821, and before that conquered by the Byzantine Empire, there's no question that Greece is one of the oldest nations in the world but has changed hands and the borders have shrunk over time. Ancient Greece was an architect to the modern democratic electoral systems we live by today. Like other ancient civilizations, there are ruins of art, literature and medicine proving that they were indeed an advanced society.
View this post on Instagram
Japan
Japan has laid claim to being one of the oldest countries in the history of the world and there isn't a single soul out there who will dispute it. On record, one of the first Japanese Emperors ascending to the throne was been listed at 660 BCE. References to Japan appear in text from China in 300 BCE. Like other countries, there have been many hands who have ruled over this land, but this country has had staying power.
View this post on Instagram
Egypt
How old is Egypt? What would be your guess?
2000 years old?
Is Egypt 3000 years old?
Egypt is actually older than that. Egypt is more than 6000 years old!
At different points throughout history, what we know as Egypt today was occupied and ruled by the Persians, Nubians, Greeks and Romans. Quite a tumultuous history!
View this post on Instagram
China
One thing is for sure – China is one of the great cradles of civilization and the country itself has always been united. Well, it hasn't broken up, so that's what's meant by that. China's first dynasty, the Xia Dynasty is on record from 2070 BCE, making it one of the oldest in history.
View this post on Instagram
San Marino
San Marino is one of the oldest countries in Europe and the smallest! The founder of the country was escaping Croatia for his beliefs in Christianity and founded the Republic of San Marino around 300 CE. The country is landlocked by Italy and now operates as a microstate. The constitution of San Marino was written in 1600 CE, also making it one of the oldest in the world.
View this post on Instagram
Iran
The Persian Empire – now known as Iran – has been around since before 550 BCE! The current country of Iran has observed it's current borders for hundreds of years. Iran was known as Persia until the 1930s. There is evidence of civilization in the area all the way back to the Bronze Age and at one time was the biggest empire in ancient history!
View this post on Instagram
France
As a country, France is not as old as some on this list, but France does have a record of being a Kingdom since 481 with the accession of King Clovis. Traces of human life date back to the landmasses that are now France over 1.8 million years. West Francia became the Kingdom of France officially in 987.
Interesting fact – Marseille is actually France's oldest city. The colony of Massalia (now known as Marseille) on the Mediterranean Sea was founded by the Greeks in 600 BC.
View this post on Instagram
My daughter fell in love with Paris, France after we visited in April 2019. I know for a fact that one day we will be back. Check out some of our adventures here:
Best of Western Europe With Kids – Portugal, Spain and France
Doors of Lisbon, Barcelona and Paris
I personally have been to the Alps as well. Read about where you need to stay if you are in that area:
Armenia
Although Armenia is part of the former Soviet Republic, it gets a place on the list of the oldest countries on earth. Some of the first mentions of Armenia appear in texts from 600 BCE and is one of the first states to accept the concept of  Christianity. Technically making Armenia over 2600 years old.
View this post on Instagram
India
Arguably – I will be including this country, India. The current form of India, with its current borders was founded in 1947. That was when India was finally free from the rule of the British Empire who ruled and robbed the land for a few hundred years. This is where we can argue about whether or not India belongs on this list.
The subcontinent of which India finds itself has been inhabited for an estimated 5,000-6,000 years. The regions developed their own language, culture and religion. It's the second most populated country in the world and the seventh-largest landmass.
View this post on Instagram
Portugal
Portugal is definitely not as old as a country as Iran or Greece or Ethiopia. What makes Portugal stand out is the stable and unchanging country borders they've held since 1139. Meaning Portugal has seen a almost thousand years of stability. How old is Portugal? Portugal is almost a thousand years old.
The capital city of Lisbon is said to be older than Rome, in Italy. Prior to being established as Portugal, and before being on record is officially the oldest country in Europe, the land areas passed through a lot of different colonizers, empires and civilizations.
View this post on Instagram
My kids and I visited Portugal in April of 2019. It's one of their favourite places! Check out our archive of experiences here:
Lisbon Itinerary – How To Do 3 Days Without A Real Plan
Lisbon Castle – Castelo Sao Jorge, A Must See Attraction
Exploring The Marionette Museum In Lisbon – Museu da Marioneta
How Old Is Peru?
The civilization in the area of Peru has definitely been documented over the past couple of thousand years. No argument that the Inca empire, which pre-dates the colonization of Peru is one of the oldest civilizations on earth. But, Peru and other countries in South America were colonized by European countries and did not have the defined borders or governments in place to qualify them areas as countries before that.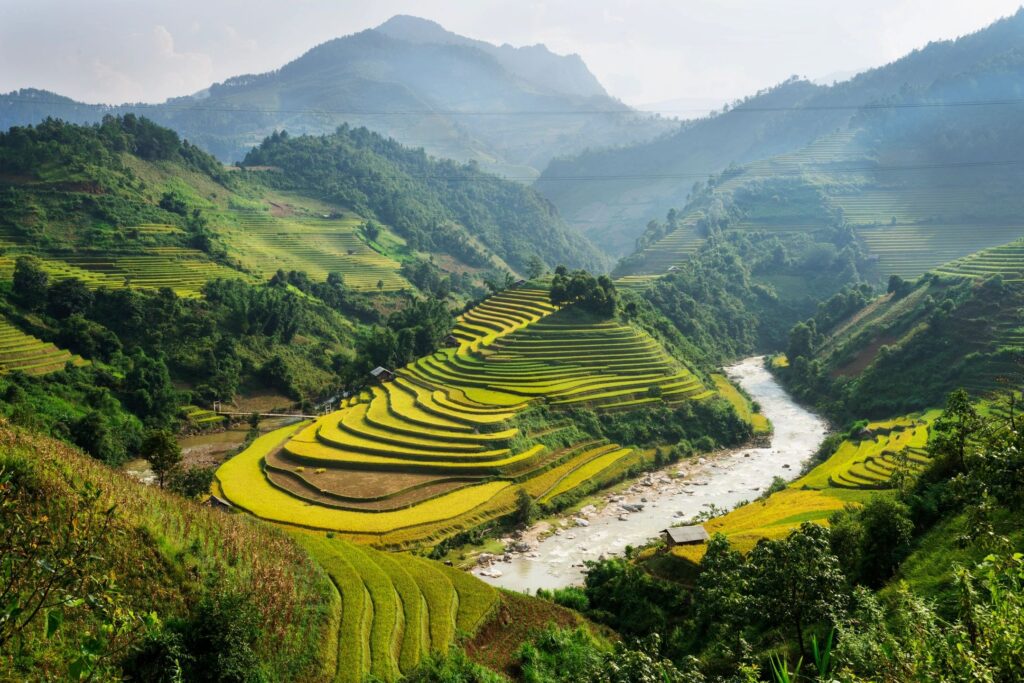 The oldest nations in the world by continent
The oldest counties in Asia, whether you are counting organized government or self-sovereignty are Iran are Japan and China. Japan is more than two thousand years old and it is thought to have been inhabited more than 30 thousand years before that. Egypt and Sudan are Africa's oldest countries.
How old is the United States of America? The USA's founding fathers signed the Declaration of Independence on July 4, 1776. As of 2022,  is 246 years old. Canada signed the confederation in 1867.
Have you been to any of these older countries on the list? Do you have any other suggestions on what the oldest nation in the world could be? Leave a comment below and please let me know.