Tag Archives:
Ontario
Follow along on some of my Ontario Travels!
The province of Ontario, in Canada, is one of the most picturesque and stunning places in the world. Ontario is a province in east-central Canada that borders the U.S. and the Great Lakes. It is the second-largest province in Canada, coming in behind Quebec. Boasting approximately 250,000 lakes, this province is estimated to have 20% of the world's freshwater stores.
Ontario is Canada's most populous province and is bordered by the province of Manitoba to the west, Hudson Bay and James Bay to the north, and Quebec to the east and northeast. To the south, it is bordered by the U.S. states of (from west to east) Minnesota, Michigan, Ohio, Pennsylvania, and New York. The thinly populated Canadian Shield, which dominates the northwestern and central portions of the province, comprises over half the land area of Ontario.
Ontario's capital city is Toronto, whose 6 million people make it Canada's largest and most populous city. Toronto, which is the capital and where I live, is the country's financial centre and the seat of the stock exchange. About half of the people living in Toronto were born in other countries, and the city is said to be the most multicultural city in the world. Also located in the province is Ottawa, the capital city of Canada, which is located in southeastern Ontario. Sudbury, Thunder Bay and the 1000 Islands are also places in Ontario.
Besides being Canada's main economic hub, Ontario is also known for its natural diversity, including vast forests, beautiful provincial parks, four of the five Great Lakes and the world-famous Niagara Falls. Complementing this natural diversity is a cultural diversity that is the product of high levels of immigration combined with a society that embraces multiculturalism and tolerance. Ontario's cities attract artists, entertainers and intellectuals from around the world. Ontario also produces a wealth of homegrown talent. With its very high foreign-born population, Toronto provides a taste of the world within in a city.
I live in Ontario and absolutely love my province. Check out where I have been and the adventures in some of my favourite places.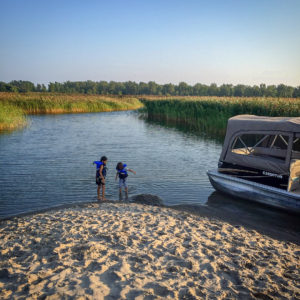 I had realized awhile ago that there was so much of Ontario I had not [...]